I like having 3d models for PCB parts so that my 3d board renders will be accurate. I found a lovely switch on AliExpress (which I still haven't even placed the order for) and decided that I needed a model. But the internet didn't cough one up, so I wasted a whole evening and got it done.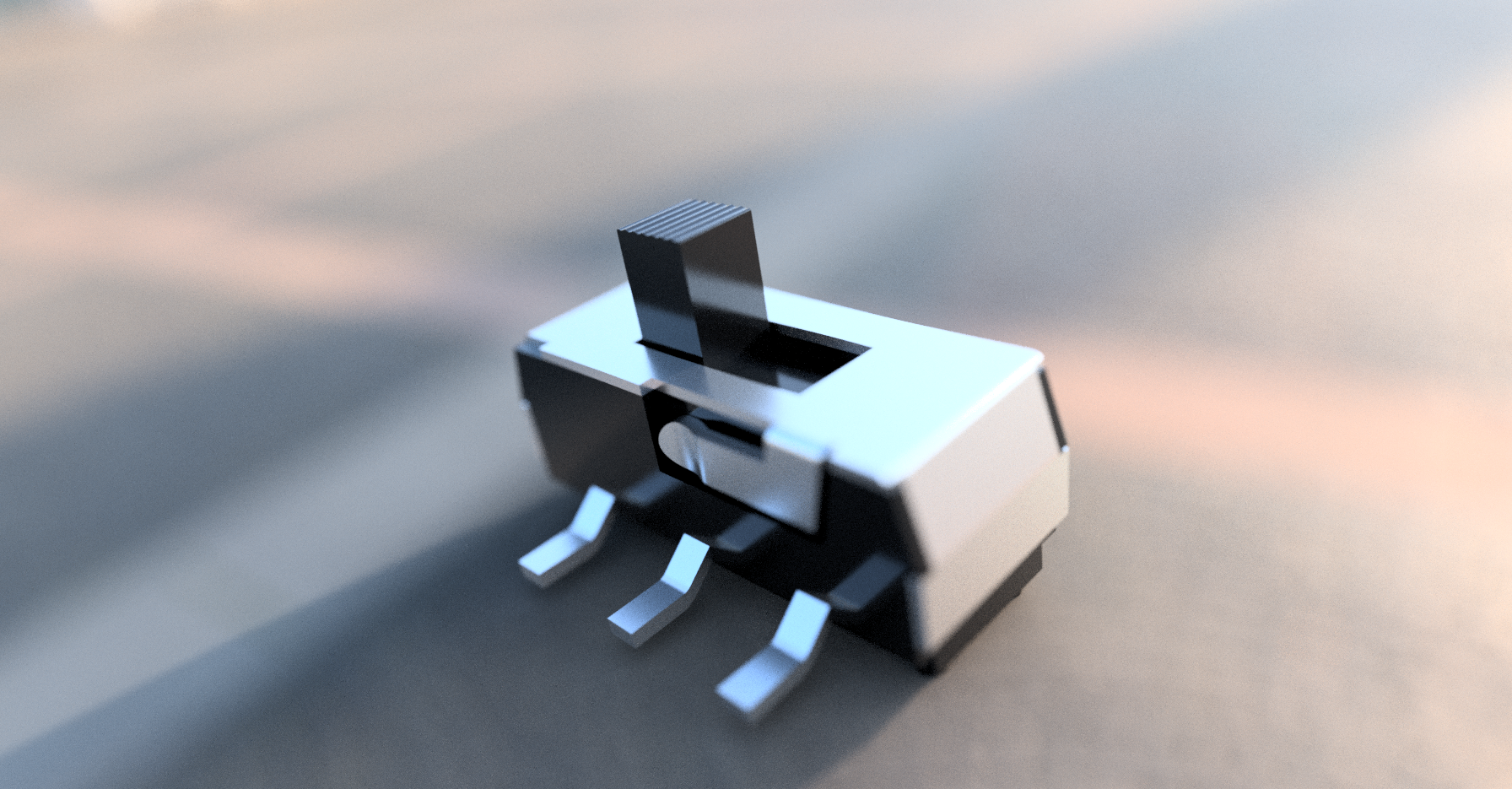 This was made possible by the fact that they did include a very nice drawing of the part and some decent pictures.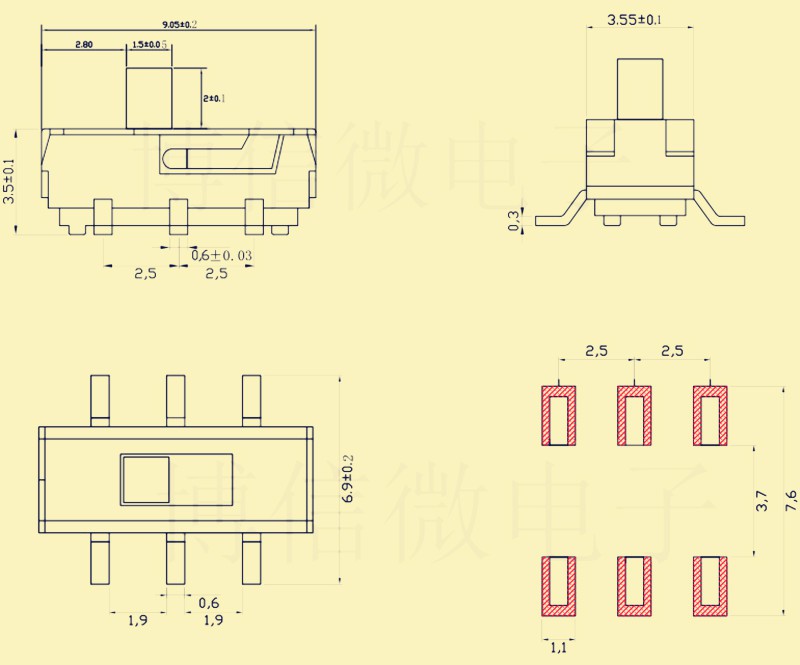 I could have made a simpler model.

I could have done without.
But I had to do it.
And I had to do it right.
I don't know what that says about me.
EDIT: 
The component is here on AliExpress. It is listed as "YT2024Y MSS22D18 MINI Miniature SMD Slide Switch 2P2T 6Pin ".  

I made the 3d model available on Pinshape here, but Pinshape seems to be focused on 3d printer stuff, so they won't take STEP files, which makes it kinda useless for KiCAD. So I put it in the GitHub for the project here.

FURTHER EDIT:This switch is crappier than I thought and kinda fell apart on me.