Edit: I made a new HaD project for this :-)

My first PCB after 25 years, and the first PCB I ordered ever.

OK, just a breakout board, but at least I made it with KiCad 5.0.0.rc2, and I ordered it from @oshpark. I must say that PCB tools have come a long way since the humble version of EAGLE which I used in the early 90s. The KiCad tutorials I found are excellent (especially those by Contextual Electronics), but it was the Cern tutorials that convinced me that the hours learning would be well spent.
I found the KiCad workflow natural, and the fact that symbols can be combined with footprints was a nice surprise. My first steps were with the stable KiCad4, but since KiCad5 is where the users are switched after a couple of hours.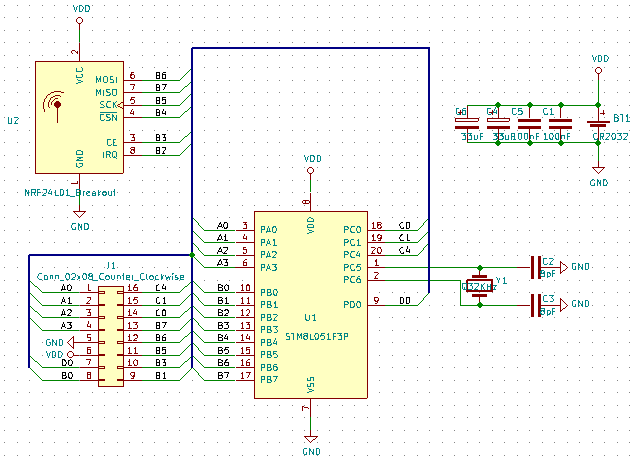 Ordering PCBs was also much easier than I thought, and navigating the different cheapo PCB offers, including checking Gerber files was rather easy. However, for 3pcs small purple PCBs, OSHPark is as good as it gets (in case someone is interested, the PCBs are here).
Edit: the KiCad files are here on GitHub.