When I started this project the STM8S003F3P6, an STM8S Value Line µC with 8K Flash and 1K RAM in a TSSOP20 package, was the cheapest device in its class. Cheap enough to enable an industry of low-cost electronics control devices, e.g. thermostats or voltmeters, with the left-overs of mass production runs. This market for low-mid-range µCs encouraged Nuvoton to market the mostly pin-compatible N76E003AT20, an 8051 family device.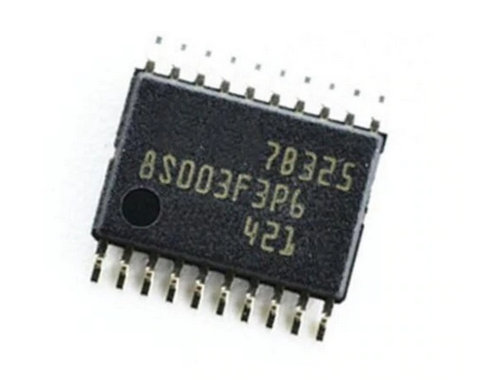 For the initial goal of this project this was bad news:  from then on the Nuvoton chip was the go-to device on the spot market, a chip with an architecture utterly unsuitable for a self-contained Forth system!

Right now, however, the STM8S003F3P6 is at a very low price point: I just received 10 pcs for $1.86, which is as low as it gets!

Don't get me wrong, the Nuvoton chip won't disappear and it's very likely to receive a thermostat like the W1209 with an "non-hackable" chip but at least the TSSOP20 package can be soldered with ease.