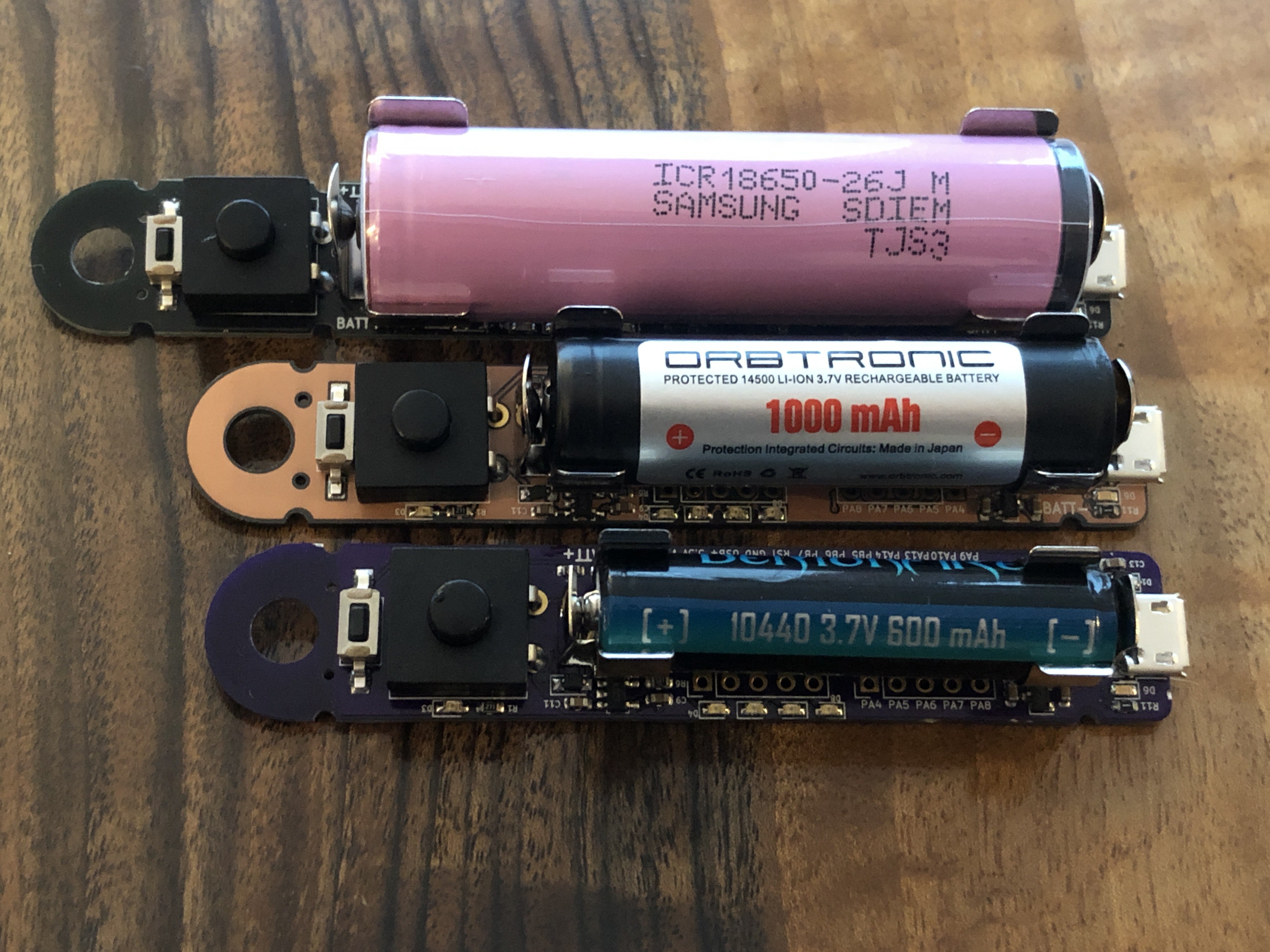 While talking to friends about the projects they wanted to use ThunderPack for, I realized that the 18650 battery size might be a bit big for smaller projects. So I took the design and shrunk it to two smaller battery sizes: 14500 (AA) and 10440 (AAA).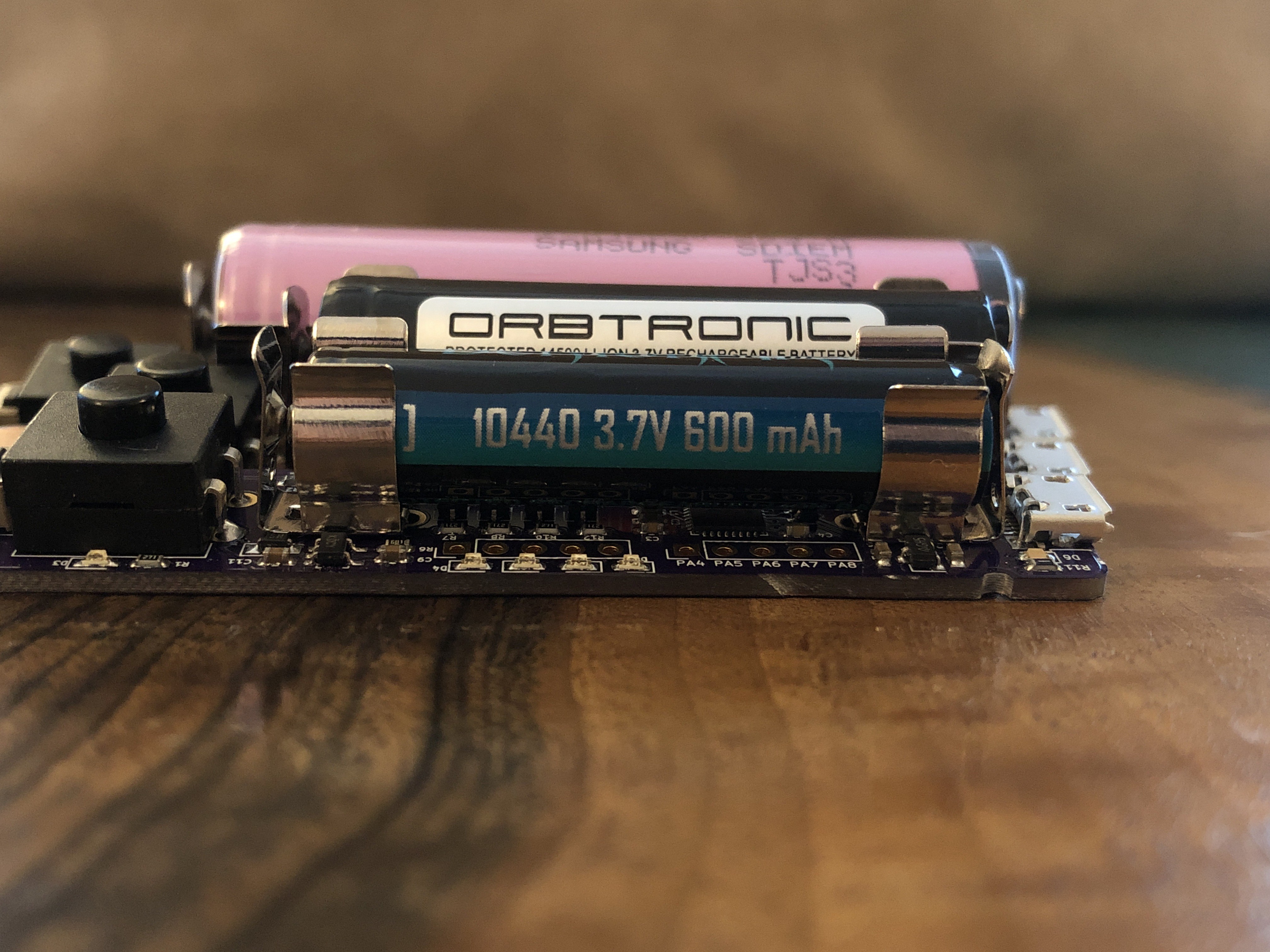 Power Differences
The real downside to the smaller batteries is power. These are the maximum ratings I've found for cells with built-in protection:

18650 (standard)

Capacity: 3,500mAh
Max continuous discharge current: 10A

14500 (small - AA)

Capacity: 1,000mAh
Max continuous discharge current: 2A

10440 (tiny - AAA)

Capacity: 600mAh
Max continuous discharge current: 0.5A

Ultimately the 10440 is the least bulky, but also severely lacks juice for projects involving LEDs; however, it could still be useful for other projects.
Next Steps...
CircuitPython
ThunderPack needs to be accessible to everyone, so the next step is to get CircuitPython running on it. I've done a little work on this already and it's clear I'll need to make some hardware changes to support this. More details soon...
Open Hardware Summit
I'll be flying to New York for the Open Hardware Summit in March and I'm planning to bring a handful of these boards with me. This will be my first time at a hardware conference, so I'm very excited and not sure what to expect.