The second design is shown in the schematic below.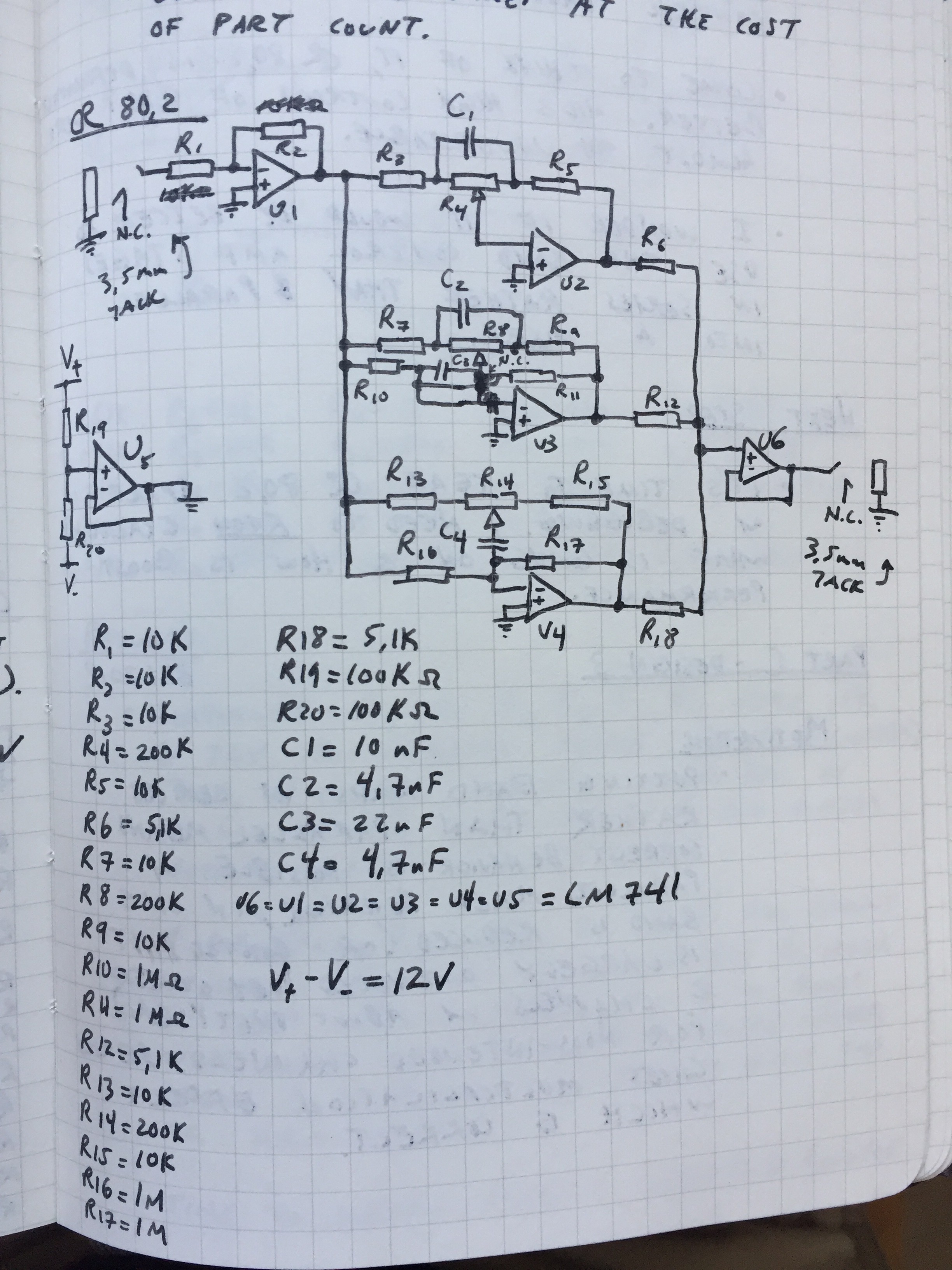 The objective of this redesign was to isolate the behavior of each channel from the other two at the detriment of part count.
The performance of the new circuit was better, but almost insignificantly so. The mid and treble channels have a discernible effect, as opposed to their almost unnoticeable effect in the previous design. I didn't even need to break out my AWG to come to this conclusion, simply listening to music play through the circuit was enough to determine it wasn't up to snuff. Time for another redesign.