The main issue with this Mac is that Er spricht mit mir in einer Sprache, die ich nicht verstehe. It's easy to fix, unless you do not have installation disks with the system.
It took some time, but finally I have System 7.5 installation disks.
Zipp zipp, drrrryyyyy, zipp zipp, bzzzzzzzz... and a new system is installed.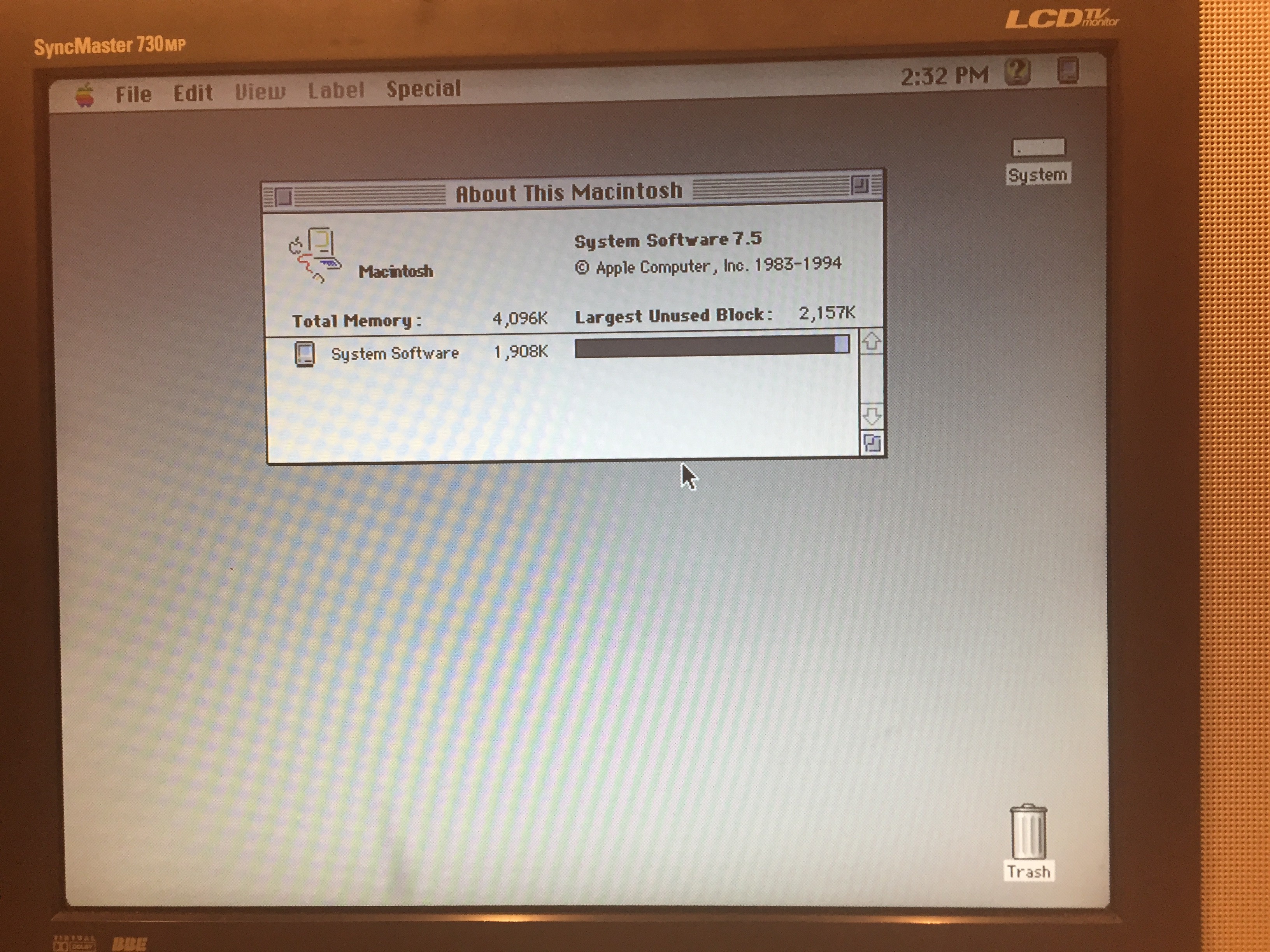 ---
What next?

Two 30pin SIMM modules (4MB each) are on their way as well as a brand new PRAM battery. I am also planning something extra... more expenses ahead...