Hardware design
The hardware consists of a webcam and some blocks. The webcam is connected to a laptop where all image processing and sound generation takes place.
To keep it simple Lego blocks were used. They have a consistent size and shape and should make it easier for the computer vision system to reliably track them. It was found that yellow blocks were not reliably detected and are more sensitive to lighting conditions. Other darker colours worked better.
The webcam used was a "GUCEE HD92 720P" model. A resolution of 640 x 480 is sufficient for this project so most webcams should work OK.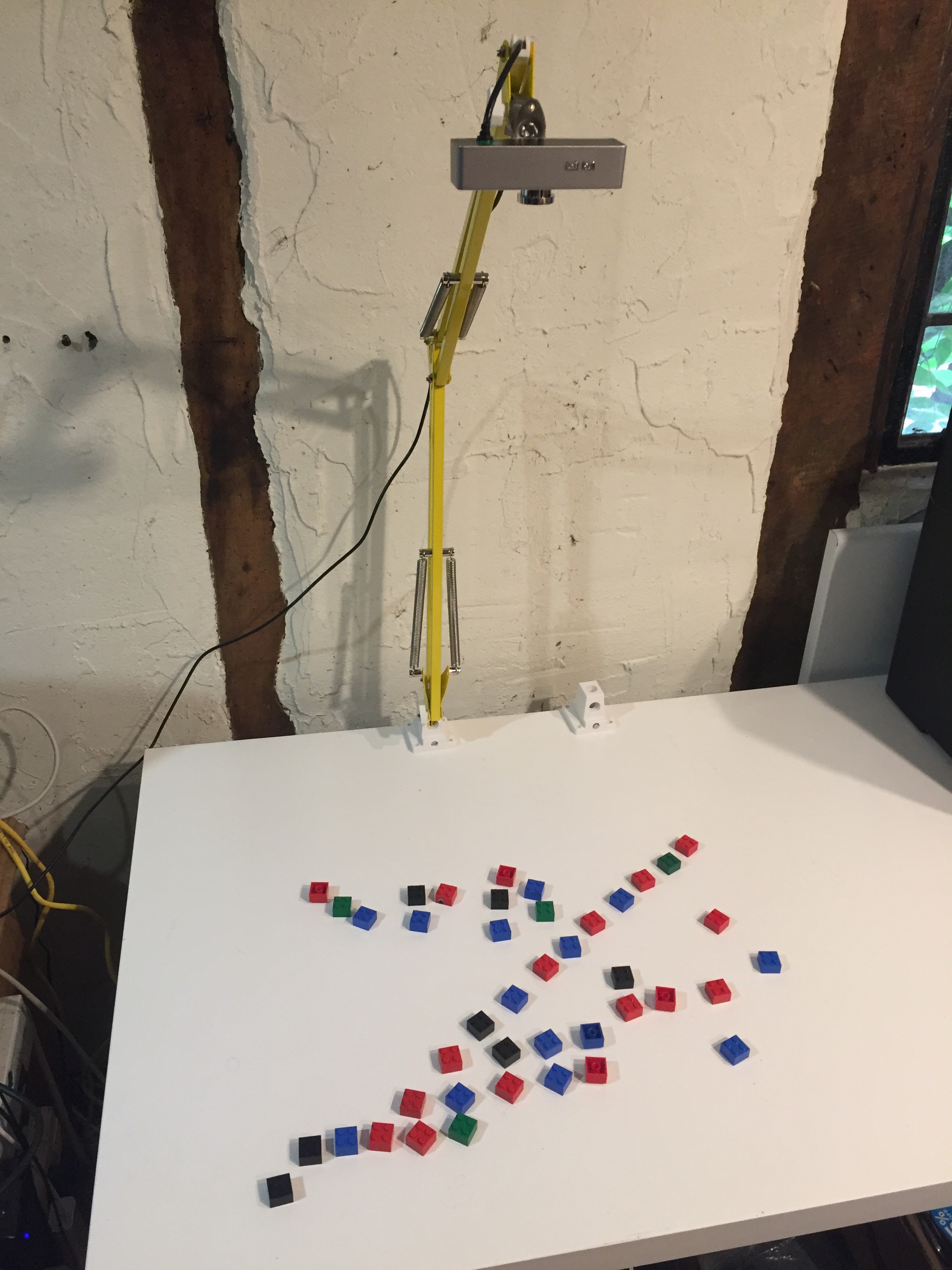 The webcam was mounted directly over the blocks using a hacked IKEA Tertial lamp. The original webcam clip was removed and the lamp bracket drilled out to accept the fitting.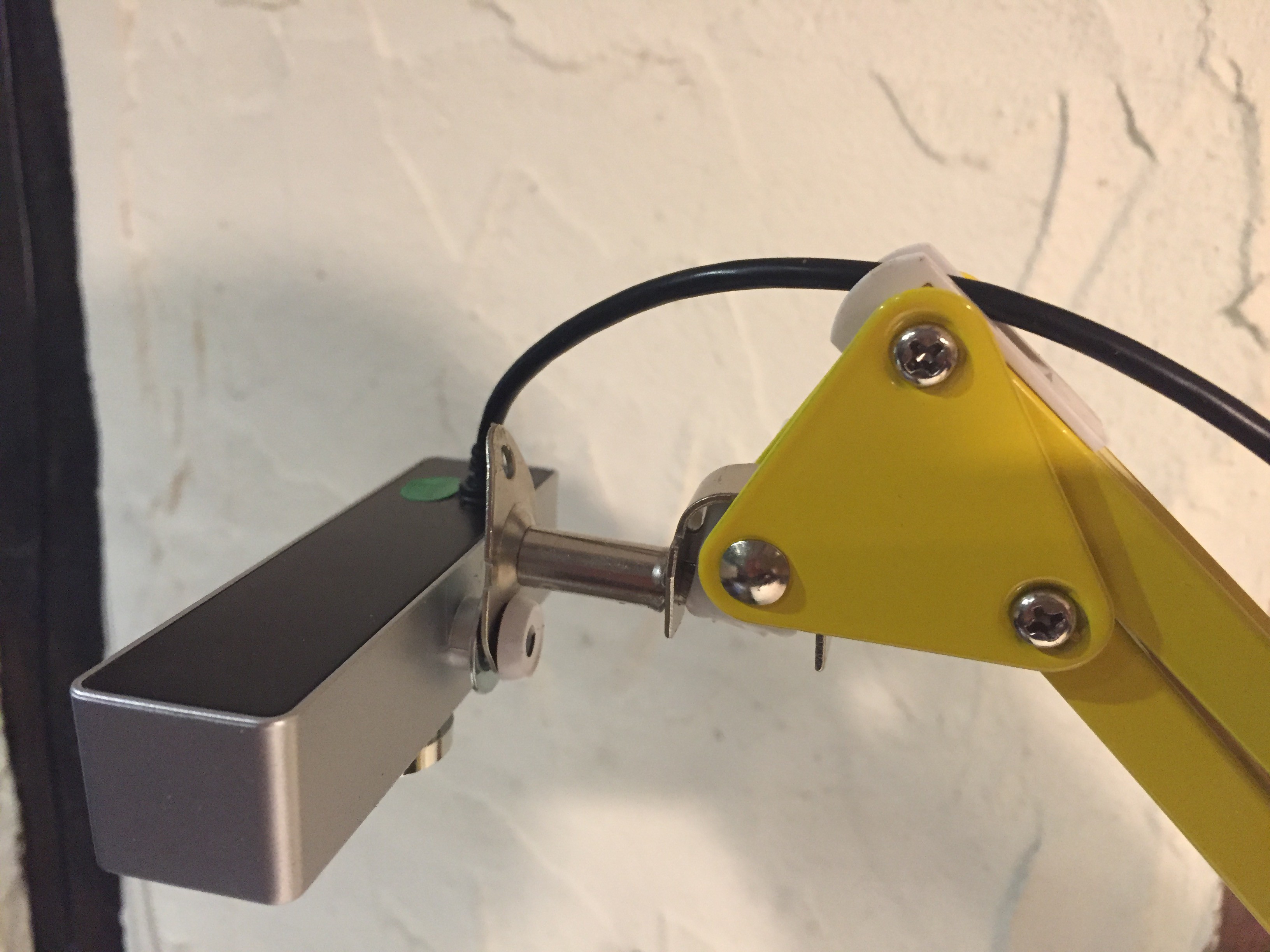 For audio output the built-in PC sound card was used.