This is an interesting finding: starting up the solar heating circulation pump in the morning comes at a cost: the temperature as measured above the heater coil in the storage initially drops by several degrees [°C], and it takes full hour of late September morning sun for it to return to the initial value. This could mean that when the sky is cloudy starting the heating can be a net loss!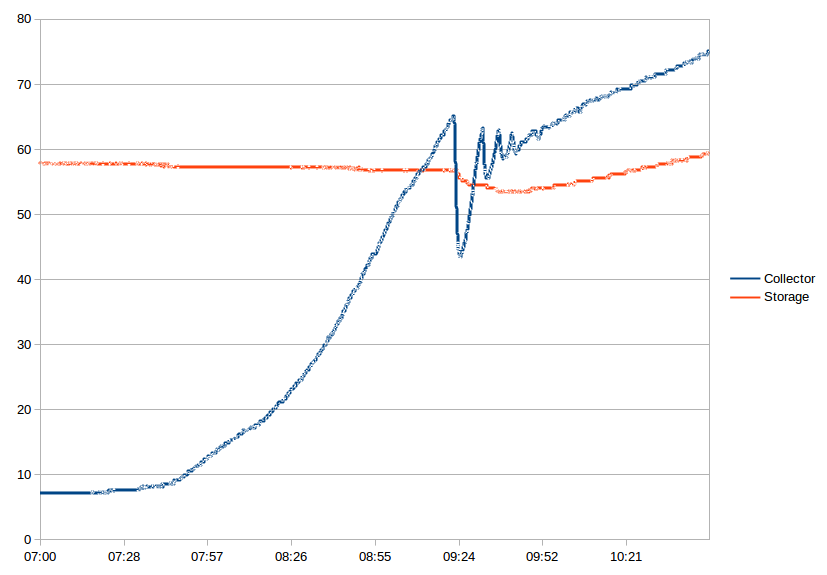 Of course, this also shows potential for innovation:
in order to offset the energy needed to heat up the cold transfer fluid in pipes from roof to basement, a much higher threshold for the difference between storage and collector can be used after extended inactivity of the pump (the threshold effective in the diagram is 8°C/5°C on/off )
use weather forecast information from the Internet to decide if a positive effect of using the solar collector is to be expected (which, based on these observations, is unlikely on a cloudy November day)
In any case, I wouldn't have thought that a system this simple can show interesting behavior!