I made this bendy UV lamp to fulfill my need for a UV 'fill light' that I could use for cyanotype printing. It turns out this lamp would also be perfect for UV resin curing. 
I am starting to use cyanotype chemistry more often in my art practice for custom commissions of textiles. Cyanotyping is an analog photographic process that relies on a chemical reaction activated by UV light coming into contact with the photo-sensitive cyanotype chemistry soaked medium like paper or fabric . You may be familiar with our the earth's main source of UV light - the sun. The sun is a great way to expose cyanotypes, however, pesky clouds and wind can interrupt the exposure of your plate. 
Looking at the Field Ready design challenge for the 2020 Hackaday Prize, this lamp also makes for a pretty handy UV resin oven!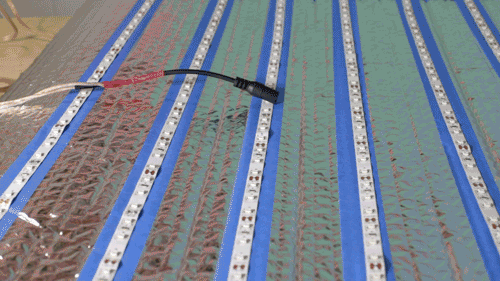 I used mylar + air pack insulation as a backer for the LED strips. I know this material could be rigid, but also collapsible - when it's ready to be stored it quickly rolls up and can be put away in a compact shape.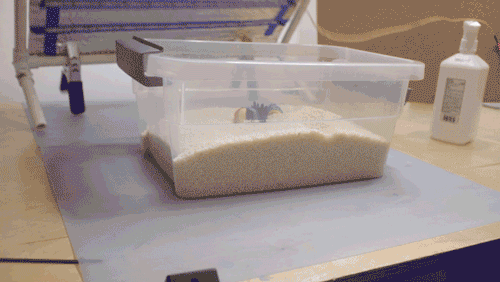 The frame in the pictures and videos is made from 8x 24" PVC struts and joined with 4x 3-way elbow connectors that don't use cement. The upside of using pressure fits is that the lamp can collapse quickly and be reconstructed easily when needed.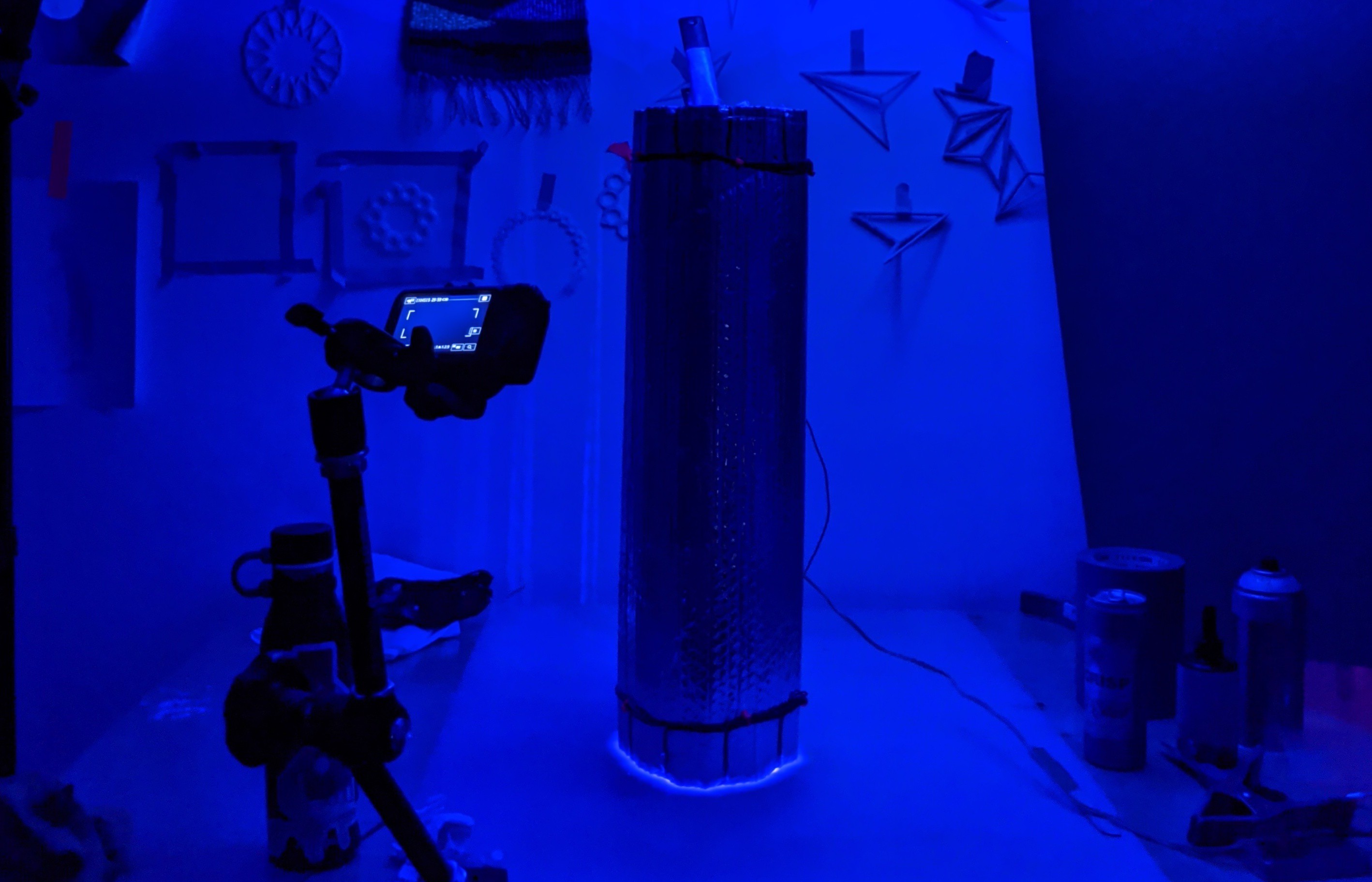 If you're working with small parts or don't want to store the frame - no rigid frame is actually necessary to use this resin oven. Since the insulation material is flexible and rigid, you're also able to use clips to create a custom malleable shape that suits your needs.
!!SAFETY!! 
The above photo was taken with my phone's camera in 'night mode' I figured out that this is a great way to determine if there are light leaks in the curing oven, I promptly readjusted my setup, and capped the ends to protect myself from UV rays. Another safety tip before working with UV leds is to apply sunscreen on your hands, arms, neck and face  - even for brief exposures, it is like going into a sun-tanning booth and it's important to protect your skin. (I am particularly sensitive to UV and working with this PPE, I didn't experience any problems or see any symptoms of UV exposure on my skin.)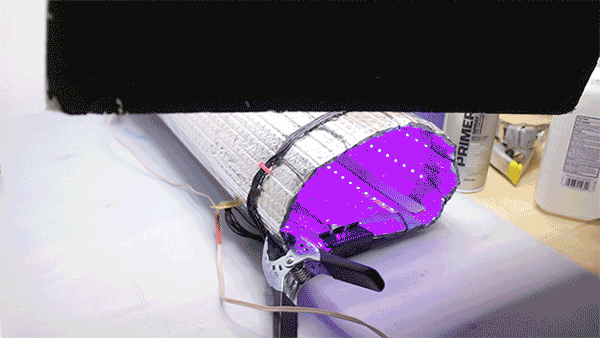 Thanks for looking at this project! I'm excited to keep making more resin projects with this lamp - I'll keep updating with new logs as it gets updated. 
___

If you want to see what else I'm up to in my workshop, follow along with me on Instagram, Twitter, and YouTube.
Thanks for taking the time to read about this project.