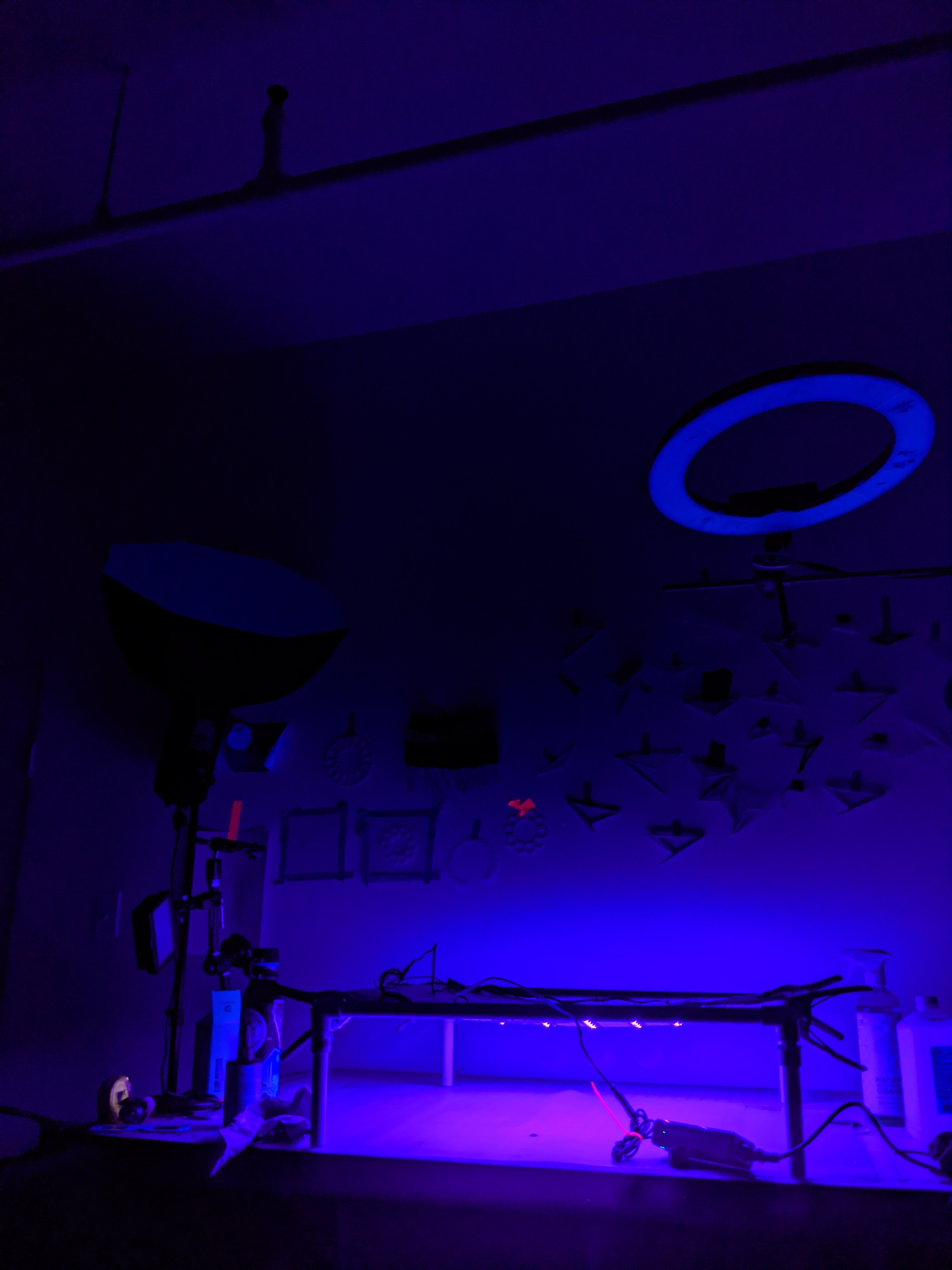 I recently had some really excellent feedback on this project and was prompted to create some resin curing experiments.
Here's a short vid explaining how I tested this $50 DIY UV lamp for resin curing, and I hope to continue to share updates
Things that could effect exposure time:
Light density: how close the LEDs are arranged next to each-other and number of lights used.
Projection distance: see inverse square law for how light is exponentially darker as you move away from the source

The strip is this 12V 24W Black Light Strip that emits light at 395~400nm wavelength according to the product description. In looking through the reviews, an intrepid customer shared their results of what happened when they took a spectrometer to the LED strip: "The spectrogram shows this is truly a UV-A light with a maximum at 385 nm"
Direction of the light: I think if you flexed the light it could help diffuse the light in multiple directions, which could improve cure times and overall hardness throughout your pour.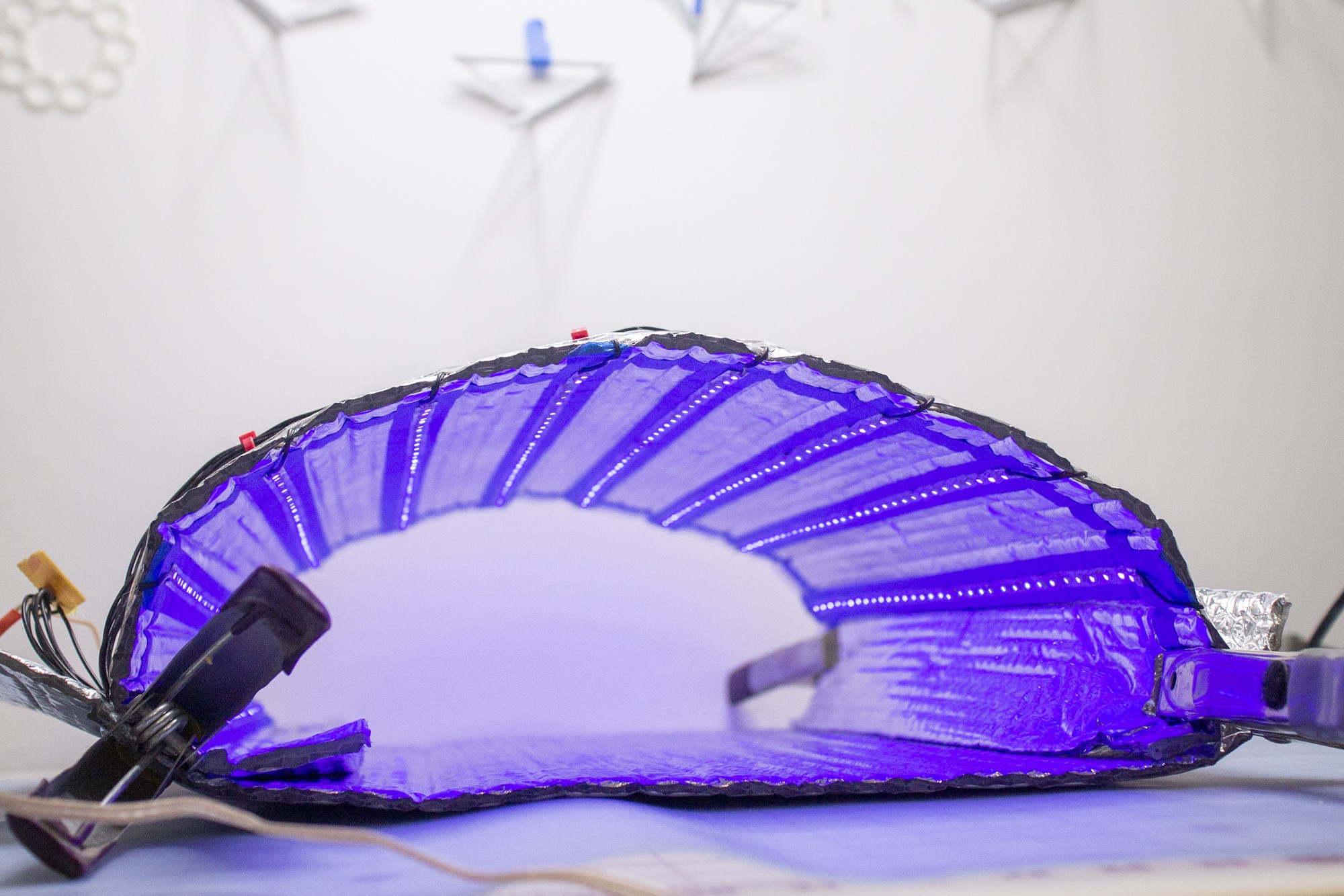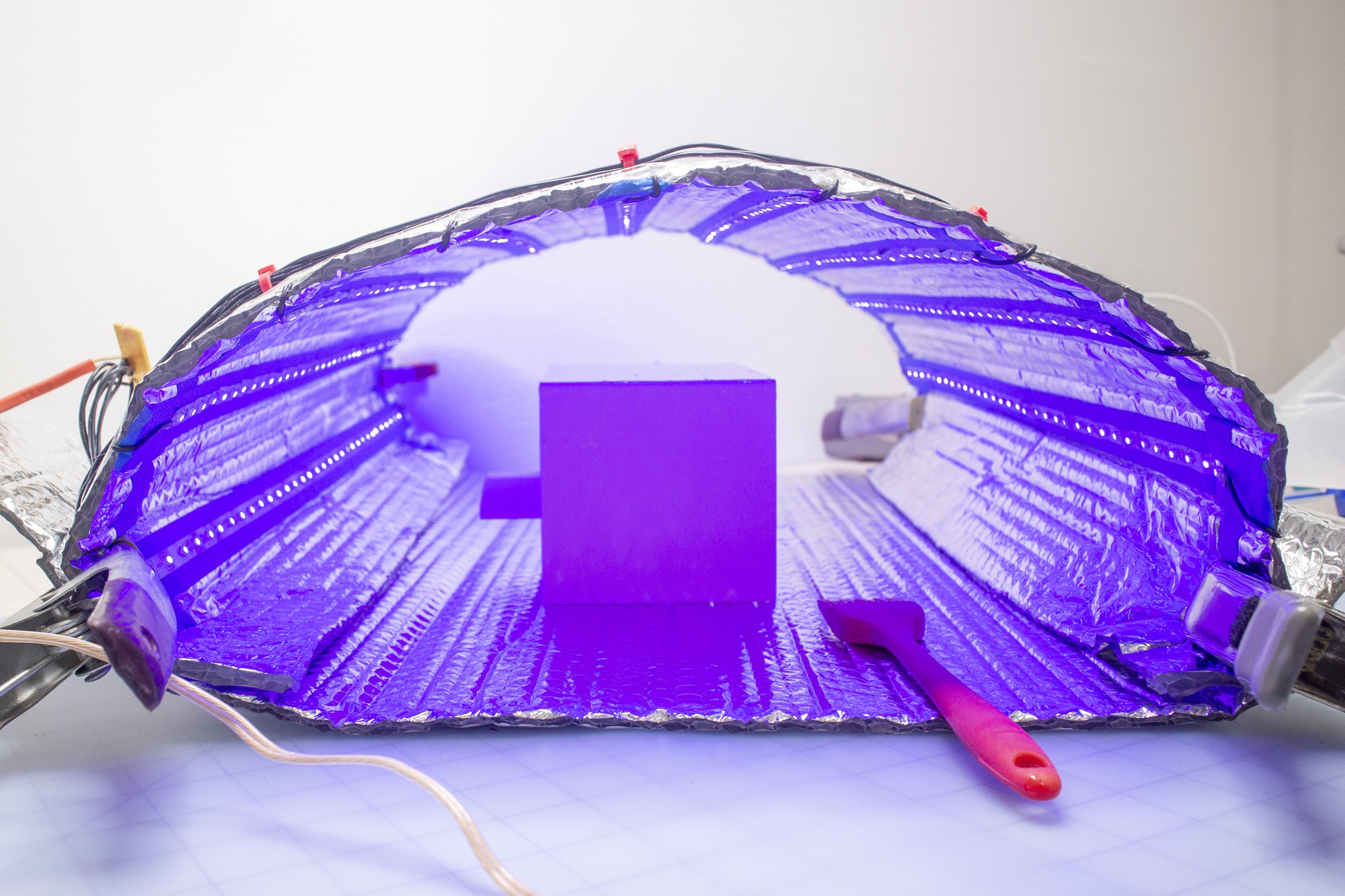 The second test completed replaces the rigid PVC frame with simple A-clamps and more bubble-foil material. I shaped the lamp into a loaf like shape, and secured it with clamps to an additional small piece of bubble foil.
Since the light was being emitted and reflected from multiple directions this time, I did notice that the resin was a bit stiffer and didn't require a wipe-down with IPA to chemically remove stickiness.
Here's a video demonstrating using the lamp in this flexed configuration with diffraction grating.