A few weeks after posting initial log posts on this project, as well as exploring more use cases for UV resin in my prototyping practice, I'm  looking to origami and packaging design to potentially create more collapsible shapes for this UV LED lamp.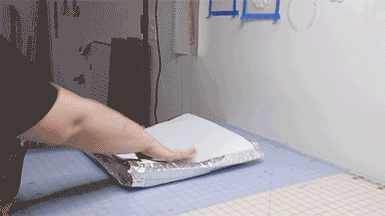 The above gif demonstrates turning 3 upcycled reused insulated grocery bags into a box like shape.
I belong to a CSA delivery in the summer, and the dairy and eggs get delivered in these bags, I keep them around and reuse them for packaging or for running other food to people, but they have all the same properties as the original bubble foil material I used in my first UV lamp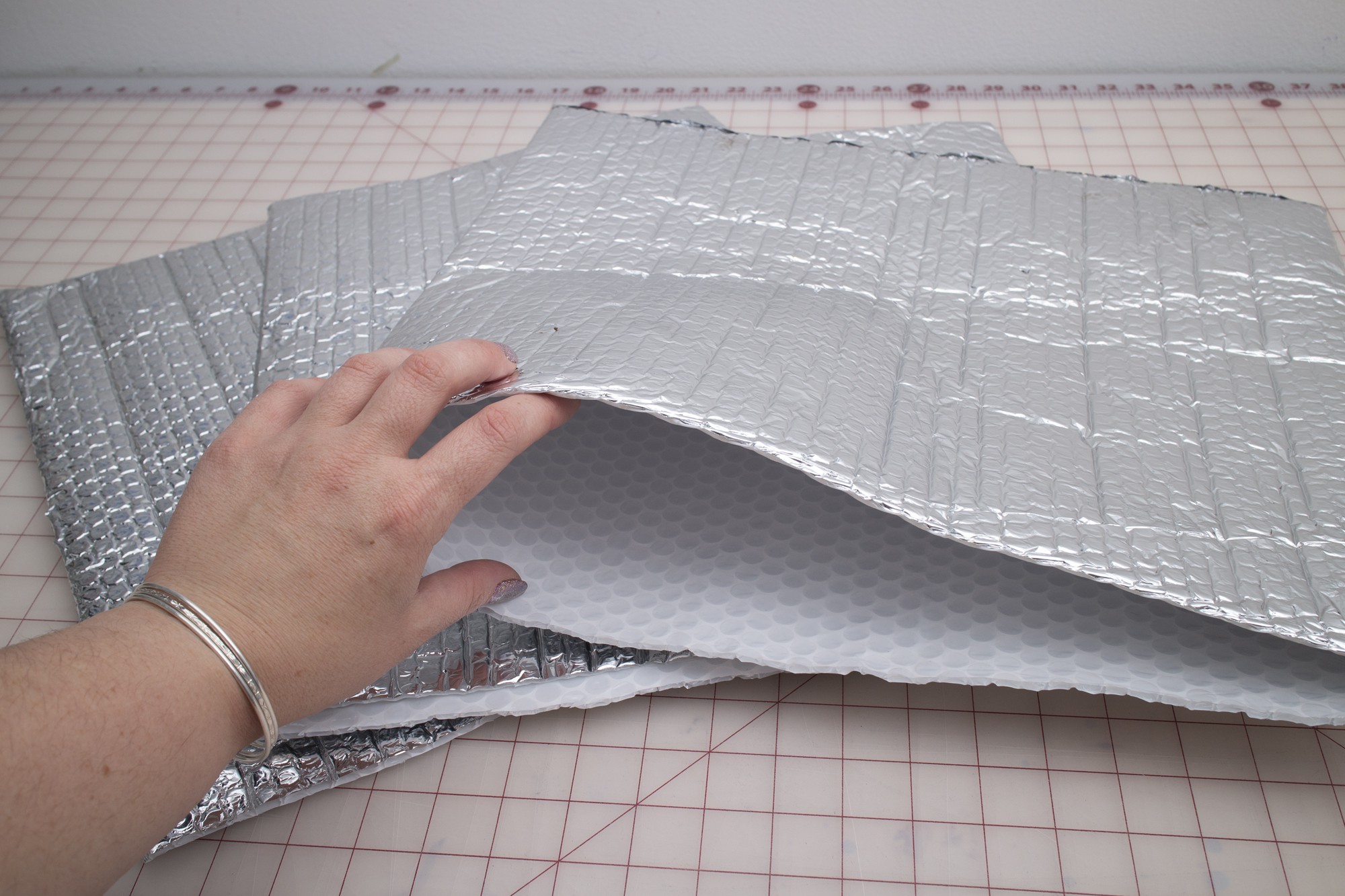 I began by cutting off the sides and turning the bubble foil into 16" squares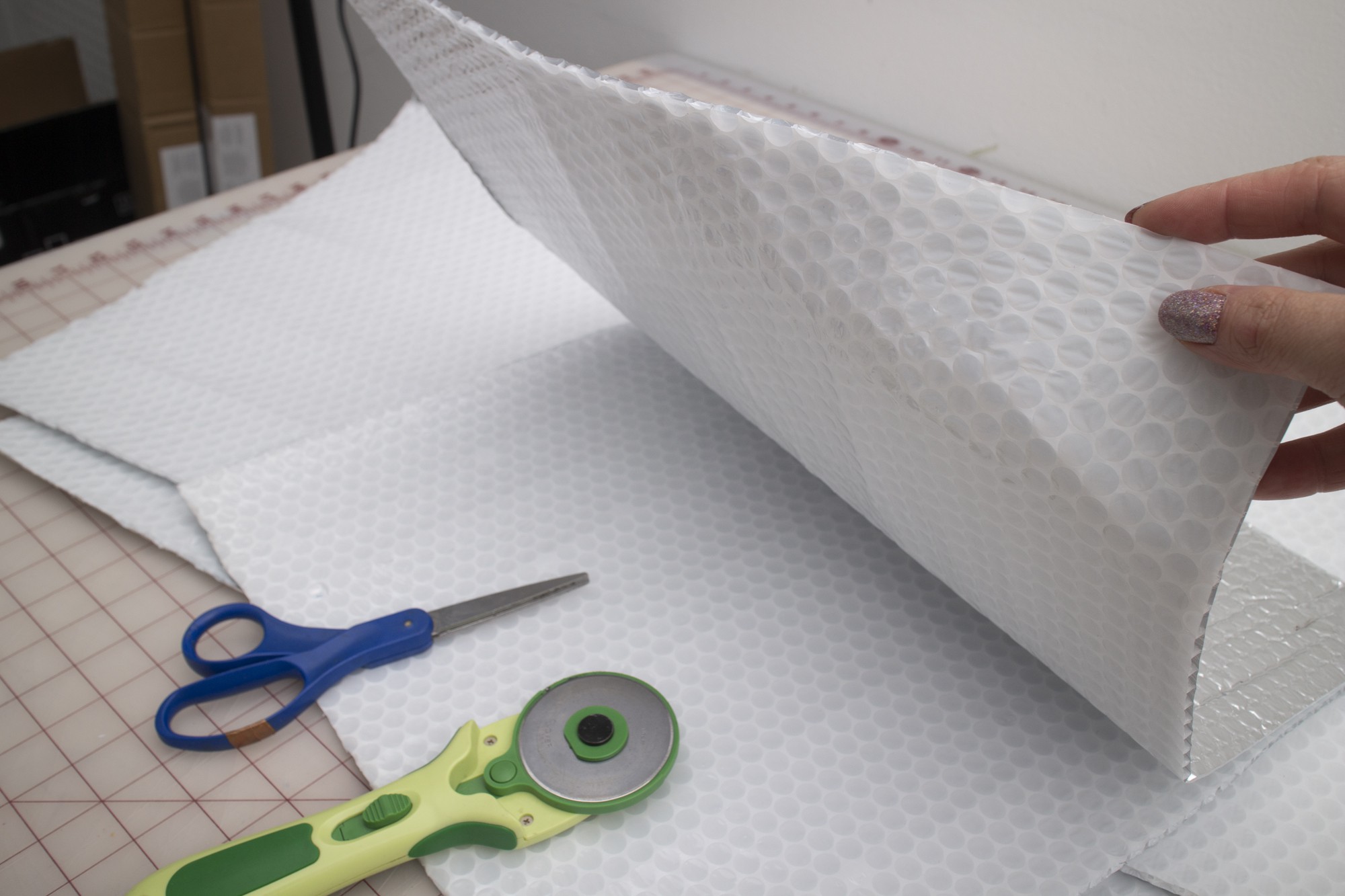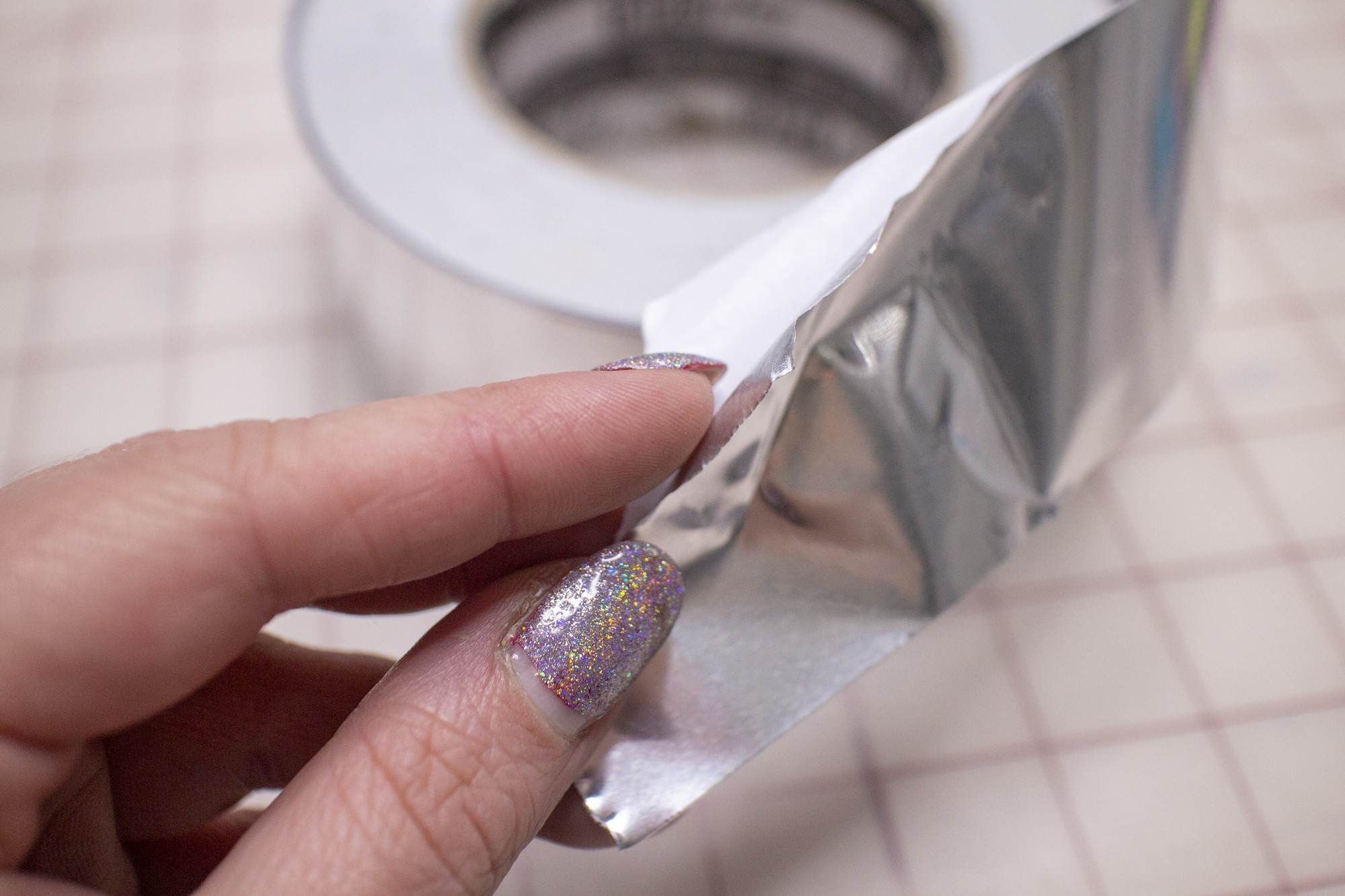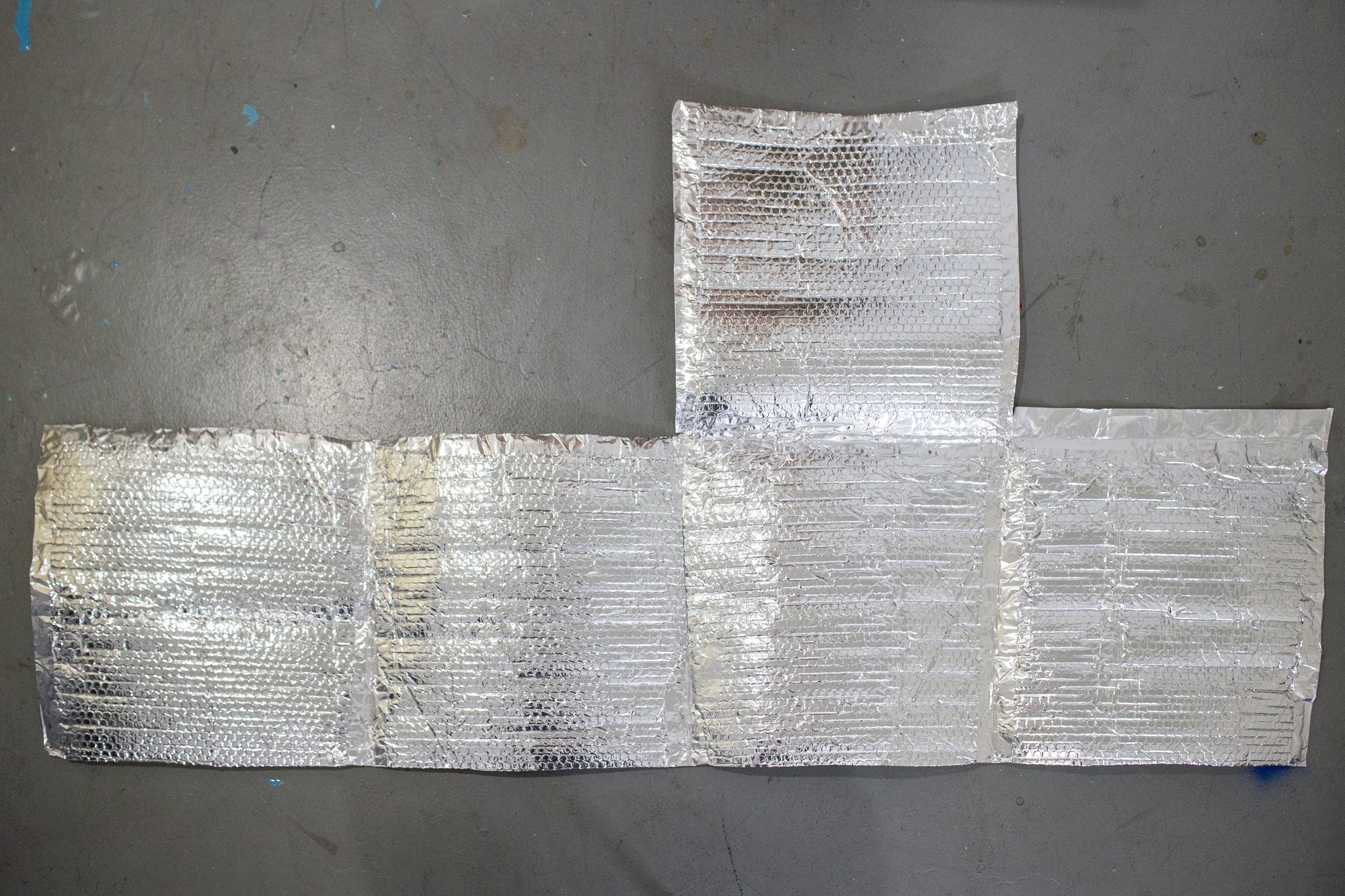 The foil tape tabs are folded over and clamped tight.