To test the soft grocery bag lamp unit, I 3D printed a box form I've been prototyping for another project that I had been coating with polyester resin in previous iterations..
Here's the part getting coated with UV activated resin with the help of a kitchen basting silicone brush, then going into the curing bag: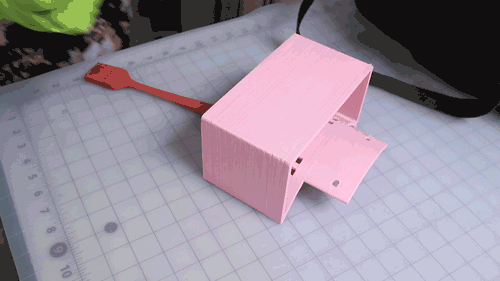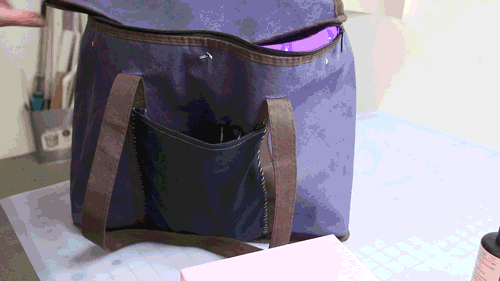 After 10 minutes under the lights, I removed the part from the bag.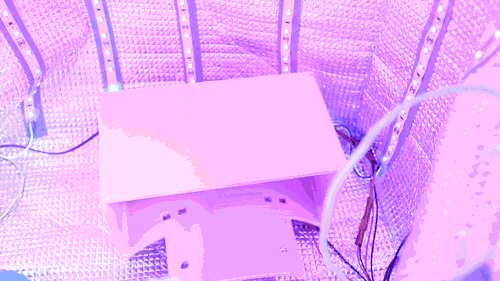 Material properties observed:
For the first part coated, the resin cured really evenly over 10 minutes with out the bag being manipulated - this is longer than what the resin packaging indicated, but the layer could also have been too thin. (thin layers take longer to cure - depending on the shelf life of your resin)
For the second coated part, I squished the bag so that the top lights that were along the lid of the bag were closer to the resin surface and the resin cured in 4 minutes as indicated on the resin packaging. 
This design may need a fan and a carbon filter to help with off-gassing when working with thicker layers of resin. 
Check out my last log post to see some conclusions around this style of lamp - thanks for checking out this iteration of the build!