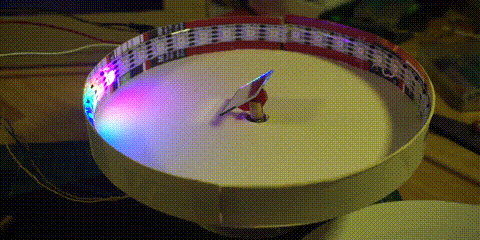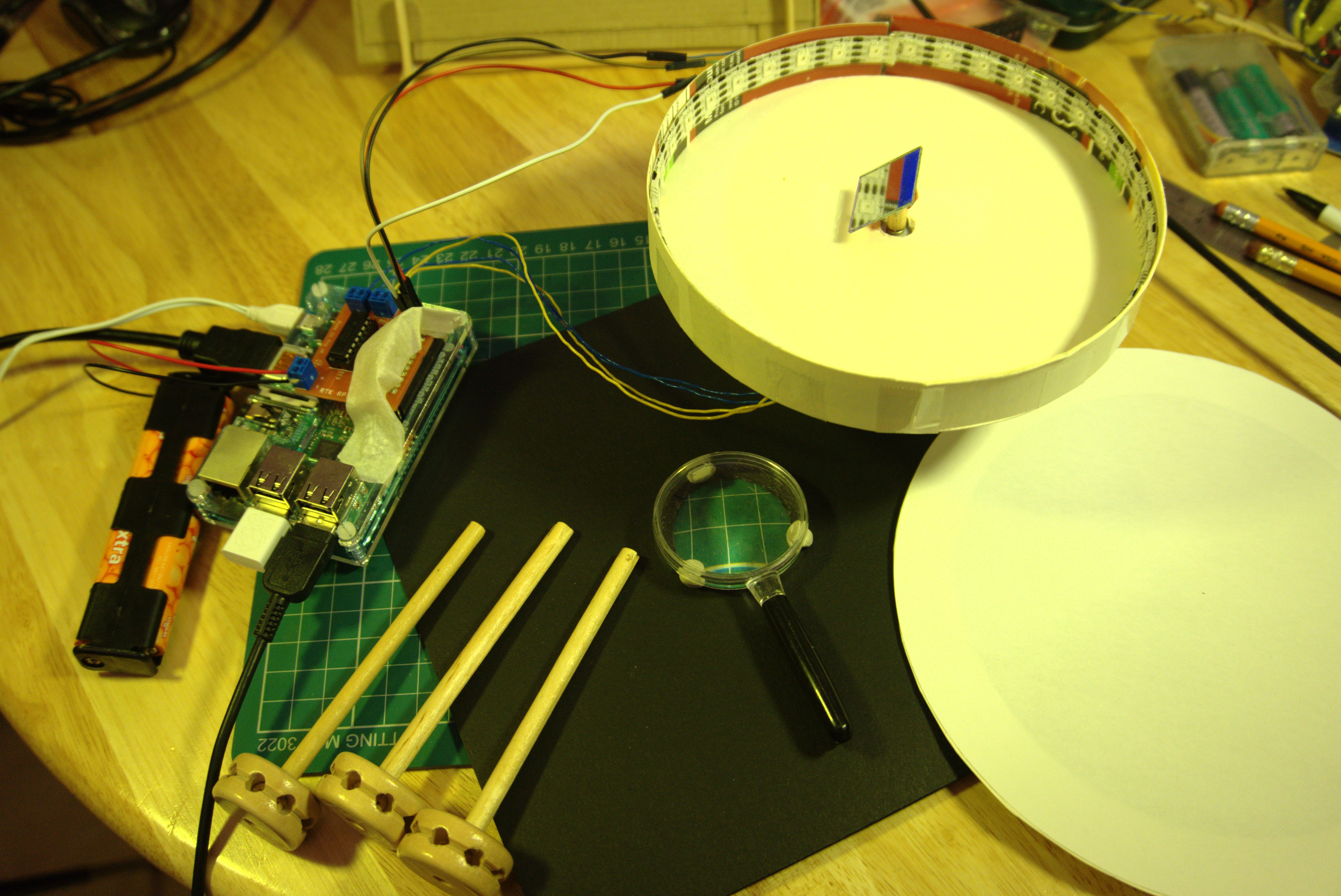 The light from the portion of the LEDs that are illuminated should be redirected upwards by the rotating mirror that has been tilted at 45 degrees. This will need to be collimated using a hole cut in cardboard and focused with the help of a cheap magnifying glass.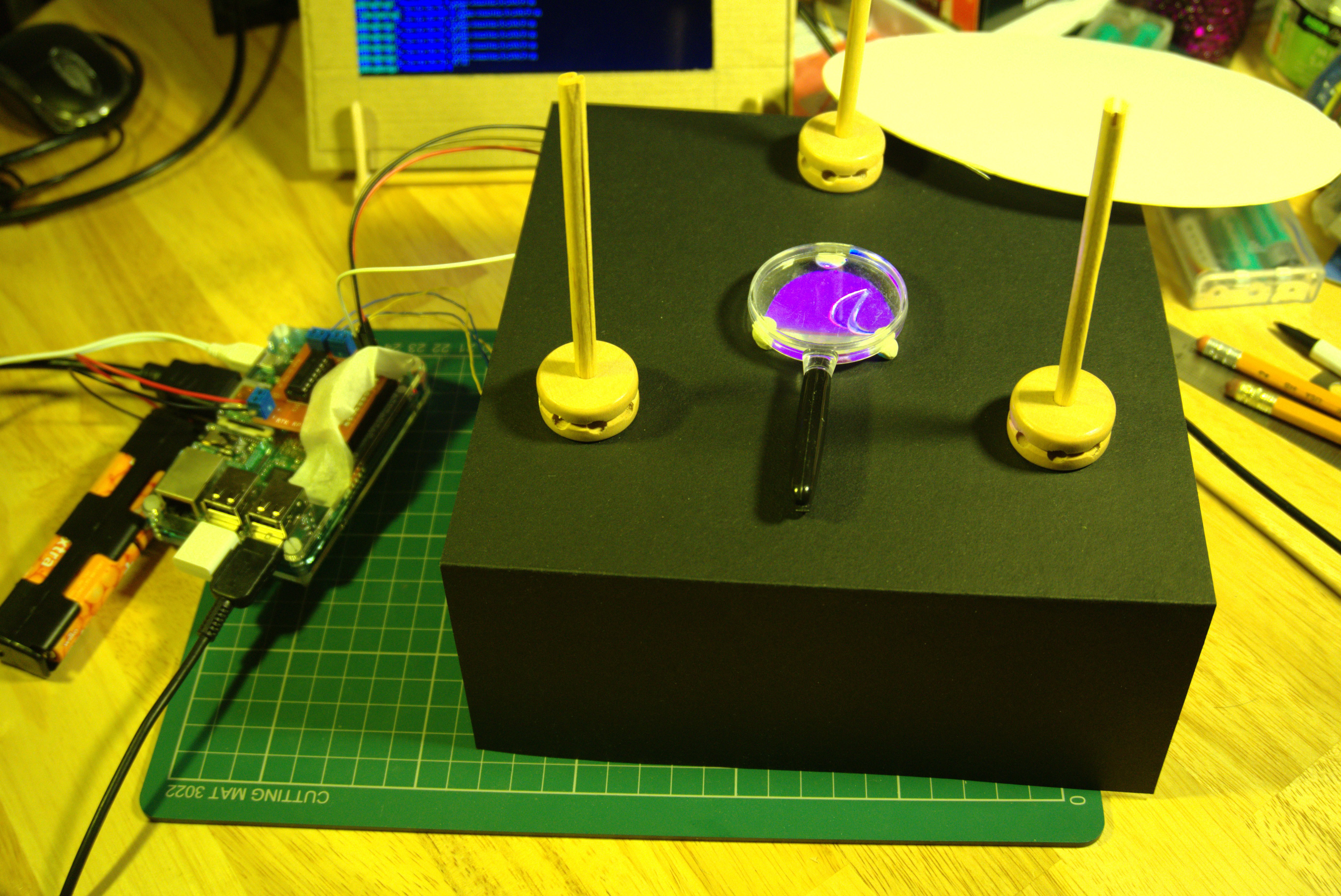 The exact geometry and lens focal length will ultimately determine how far to place the paper screen onto while the LEDs will be projected. This was also done with trial and error.

The image shows the Raspberry Pi 2 with motor driver hat -- I've taken the precaution of using masking tape to avoid accidentally shorting the pins when I attach the LED strip.