The bridge is finished to print and installed!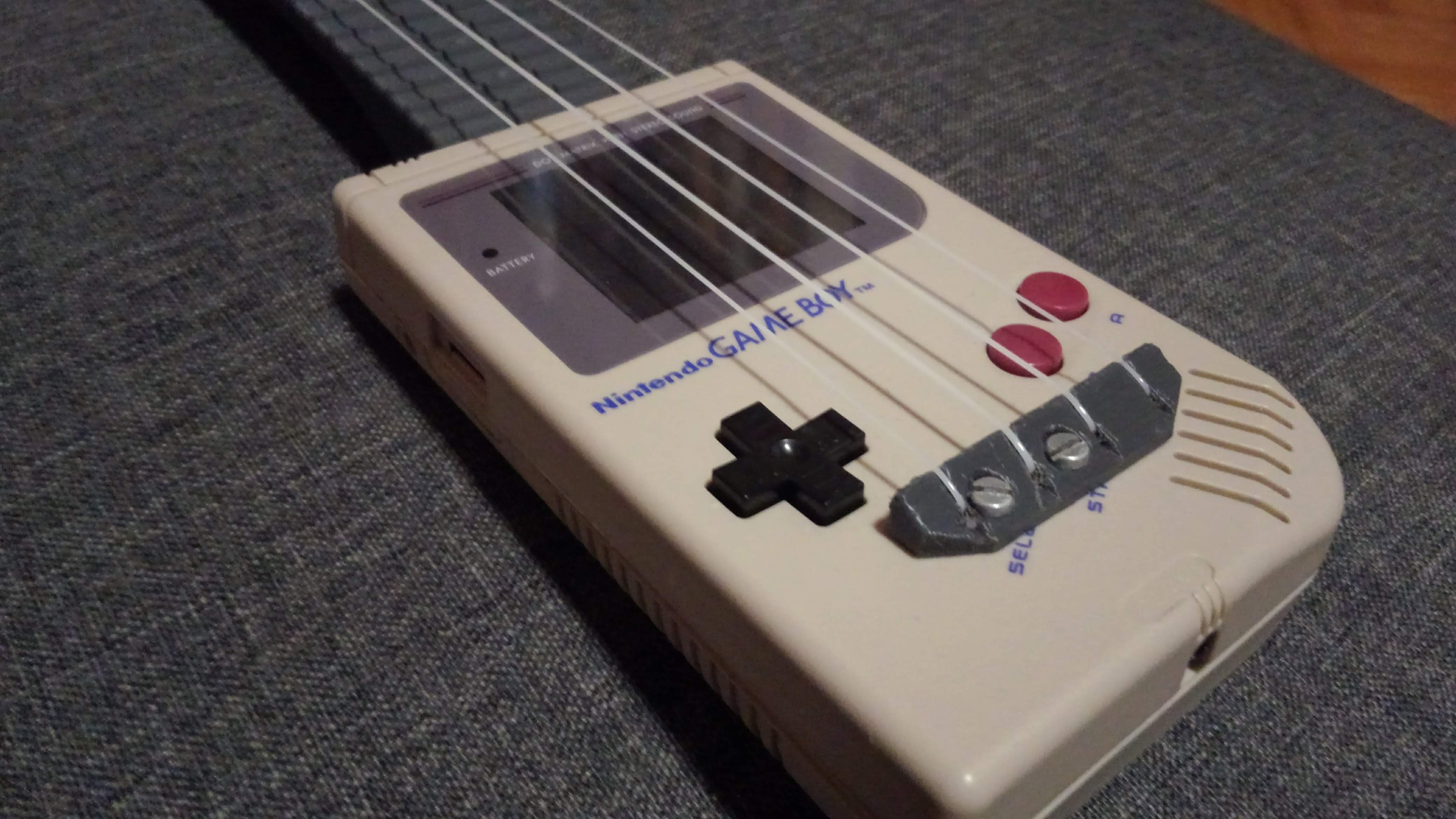 After some adjustement, I fill the bridge with the strings.
The knot to set the string on acoustic guitar may be difficult for beginer so I designed the bridge for easier attachement without hole in the body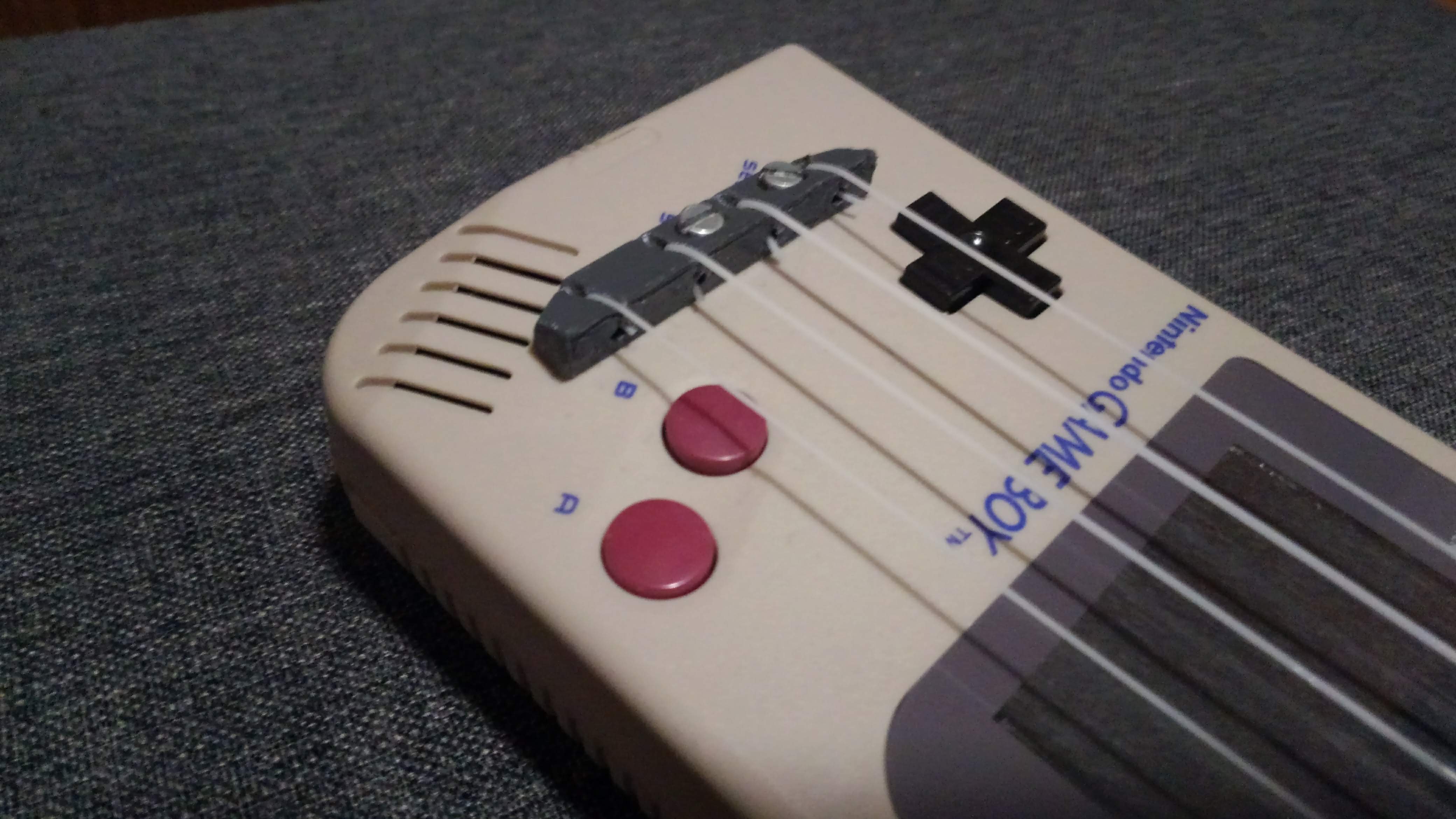 The head get the same size than the gameboy cartridge but thicker for the mecanics shaft.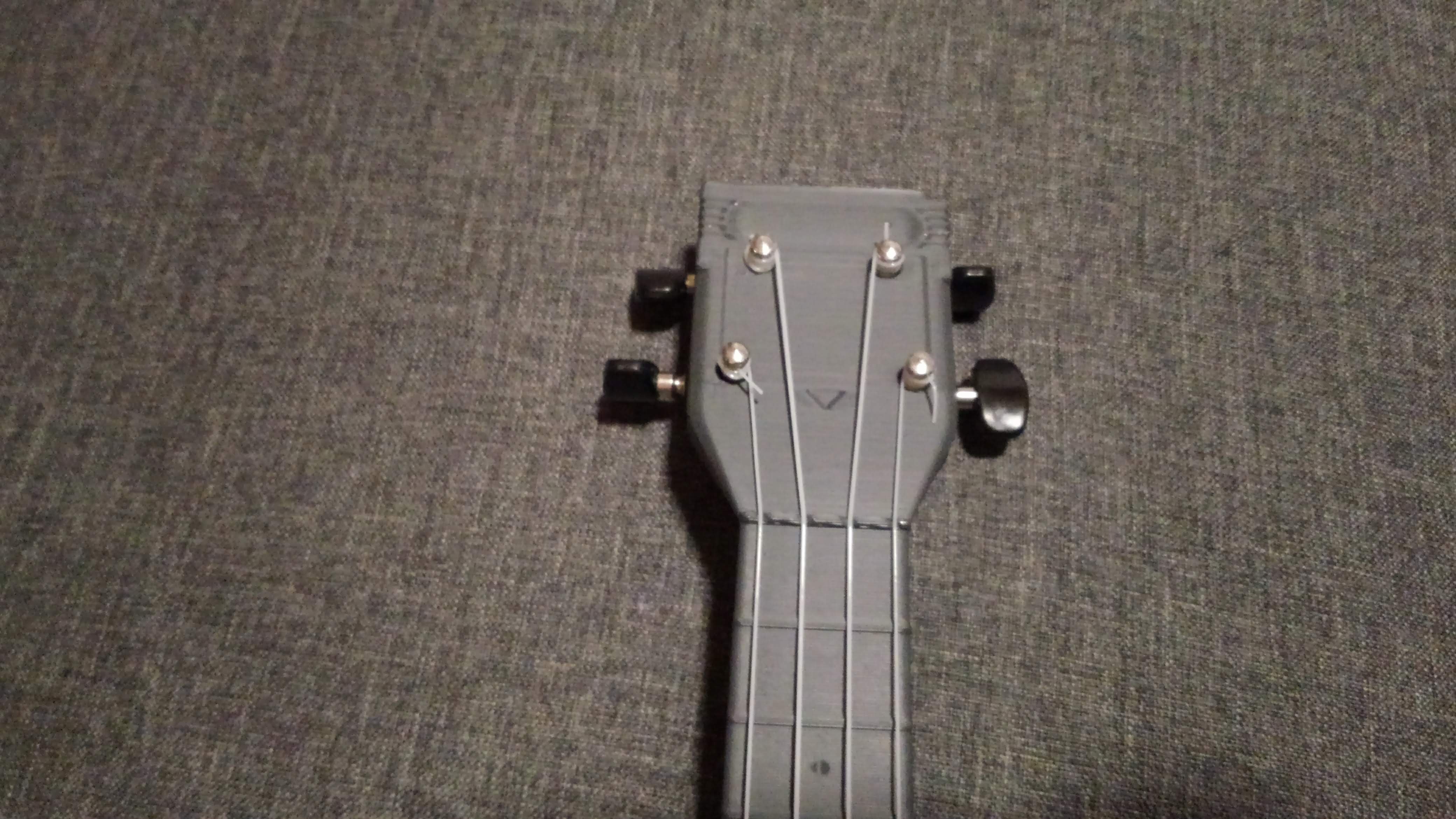 Here are the first sound of the ukulele!
I am not the best ukulele player (it's almost my firts play) sorry for the quallity, I am usualy a guitar player. 
The sound of my phone is far to be perfect but in fact the sound is prety and round but lower than a wood ukulele. We can make the same sound comparaison with a acoustic guitar and jazz guitar.
For a fisrt try it's fully playable with a good sound. Next step will be to add electronic go get chiptune sound!