While it was fun as it lasted, there is probably enough time, thinking and energy invested in this project so far! while this might be the end for a while this is probably not the end! The joy of this project can from the endless probables where the sequencer can be used.  While the basic goal behind working on this project on this web site was to create the basic parametric geometry with as simple a electrical and mechanical probably as possible, the whole scope of this project is about expend the ideas started here and going bananas.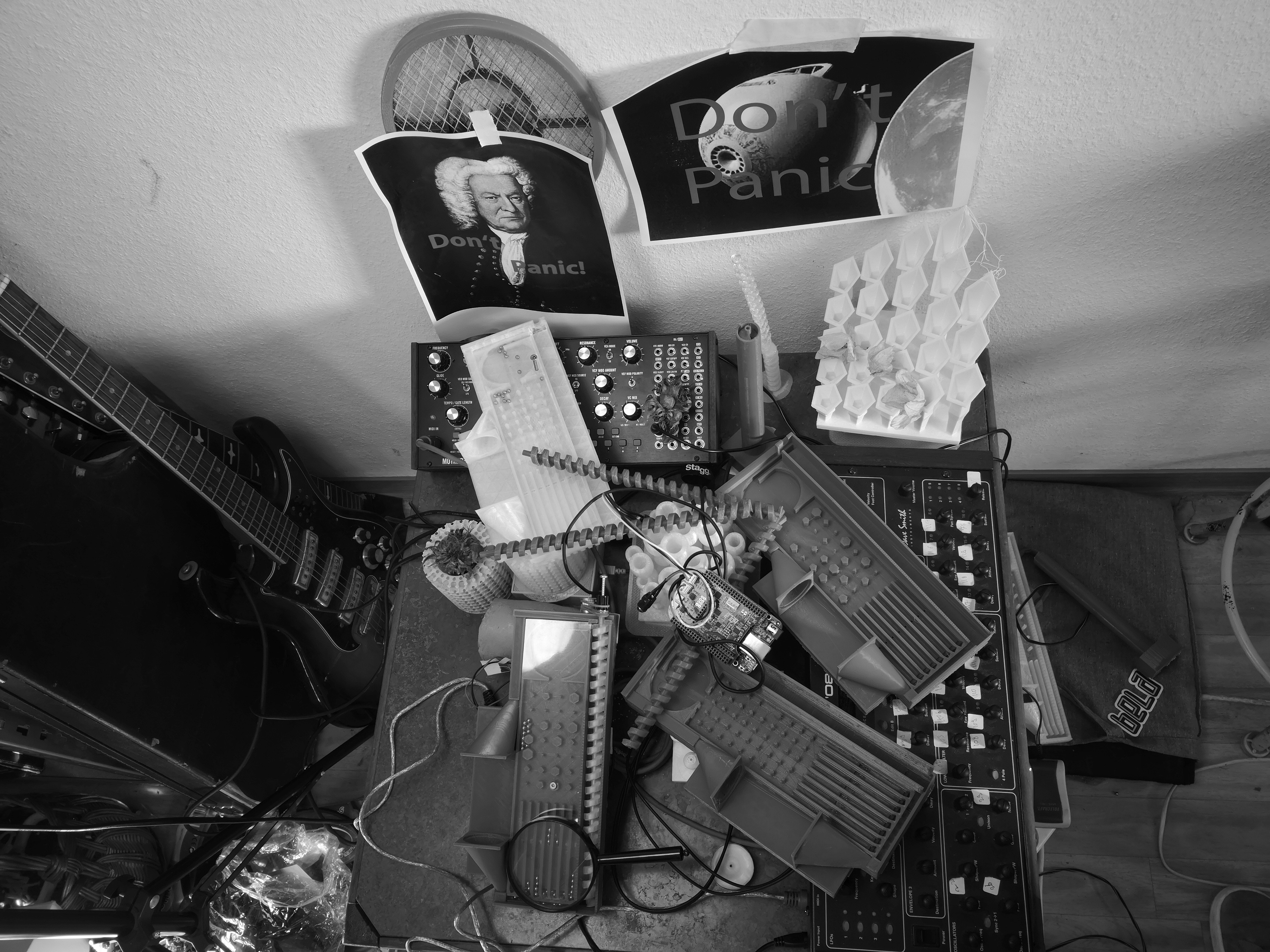 This last log entire is about listing untouched ideas are left either for later or the imagination:
- OpenCV:  Using computer vision and camera will open up the idea of chaos in this baord.
- Music from every day objects: exchanging the pin with objects of the every day life will also result in interesting musical ideas 
- Mechanical Computation: while designing the board the idea of using this board as a mechanical computer has always very near.... i wounder where this will go.
- Music Theory: looking forward to playing around with music Theories like the progression from  rhythm to melody or trying some probabilistic rhythm 
- can this be used for a tool for fluid turbulence simulation? probably!
thank you 
this was fun!
wish every one a pleat meal!!! and good food!