The end of the school semester and our travels have delayed a lot of progress but we are finally getting settled back into things with a new schedule and objectives list.
Of particular note, we have created one open ended mold for testing the mycelium and another mold should be on its way soon. We 3D printed the mold as two parts and are using circle clamps (or rubber bands) to compress it together.
We are also molding rods of various thicknesses so we can do more testing about the relationship between scale and strength.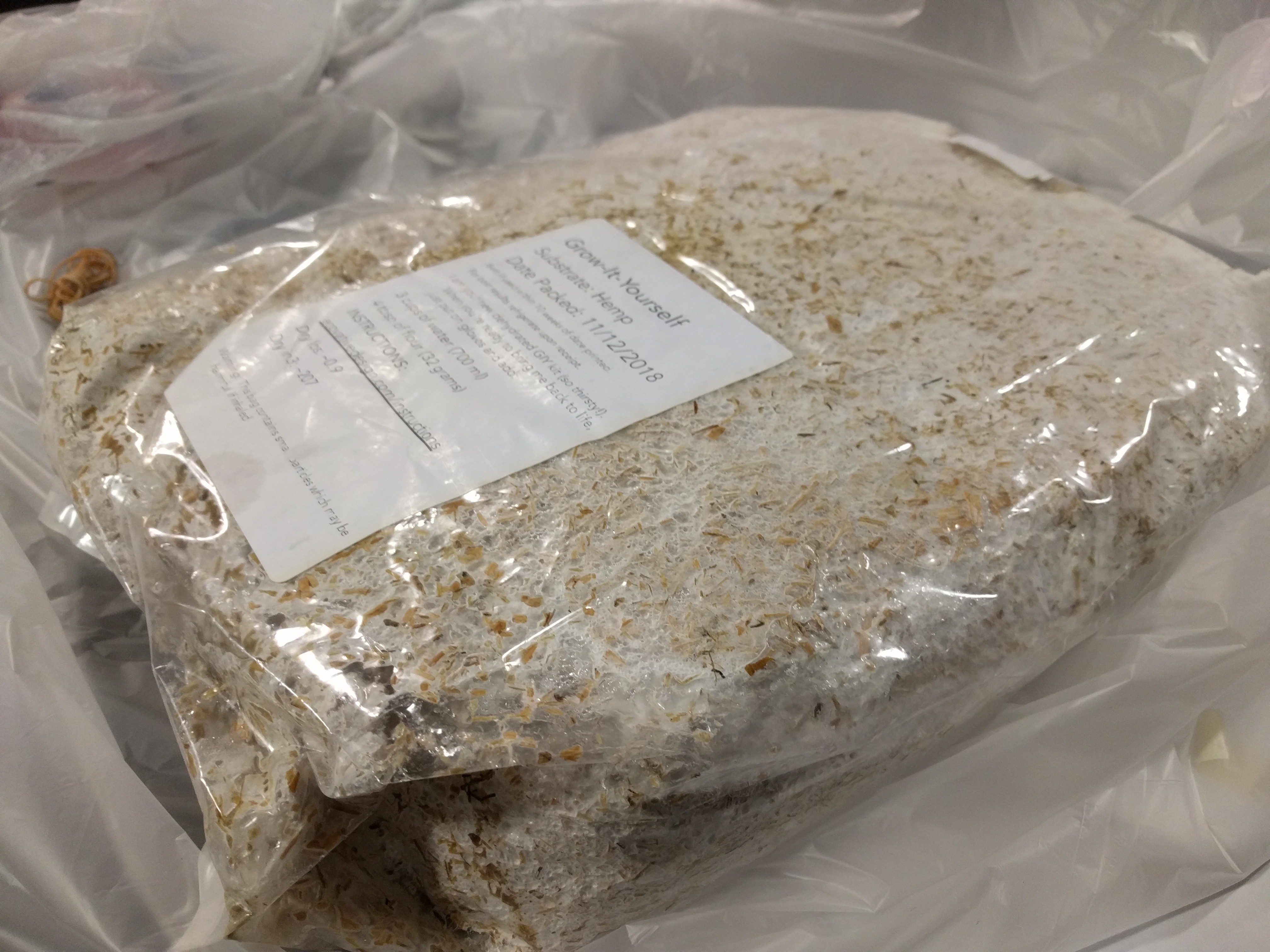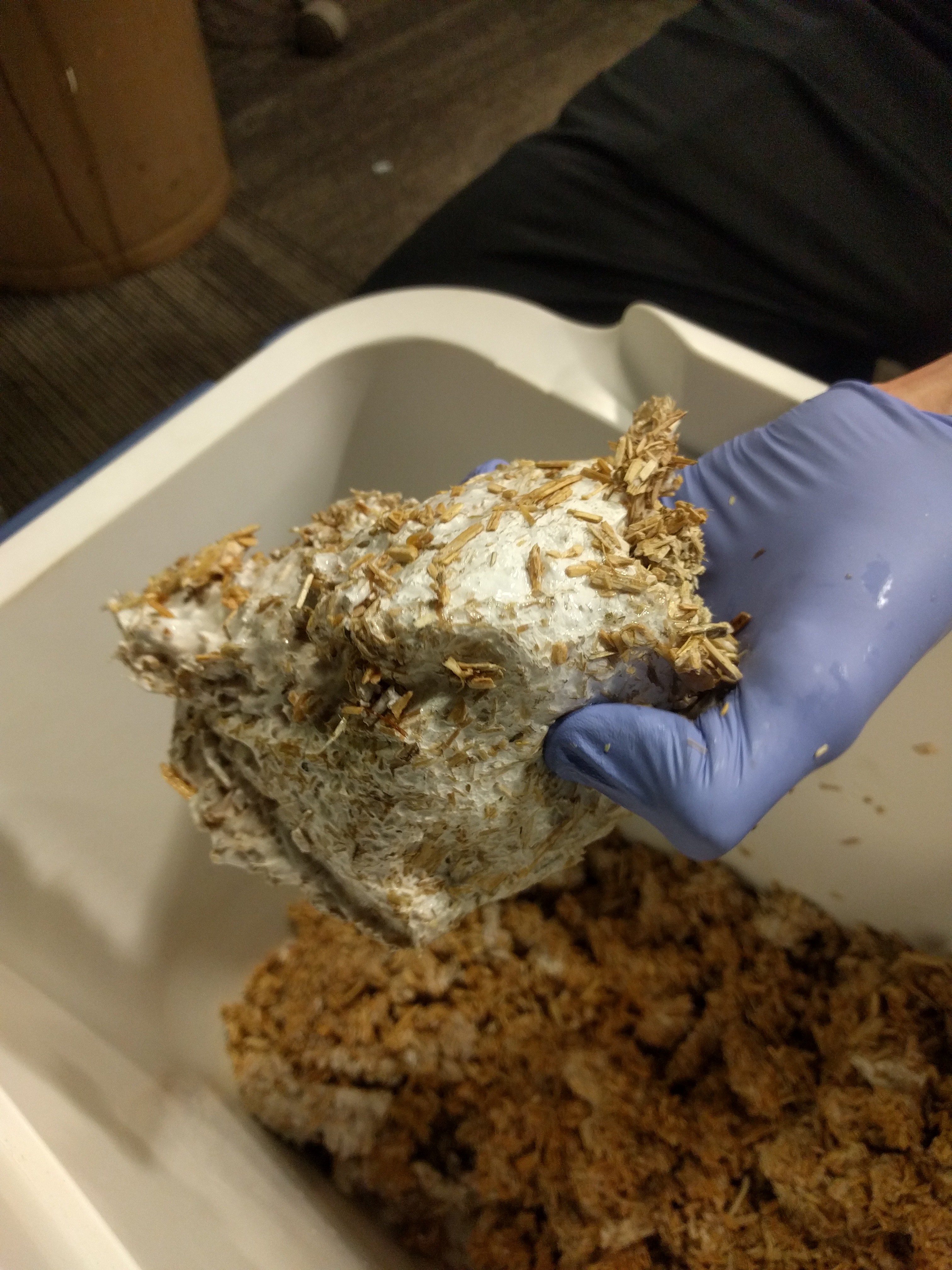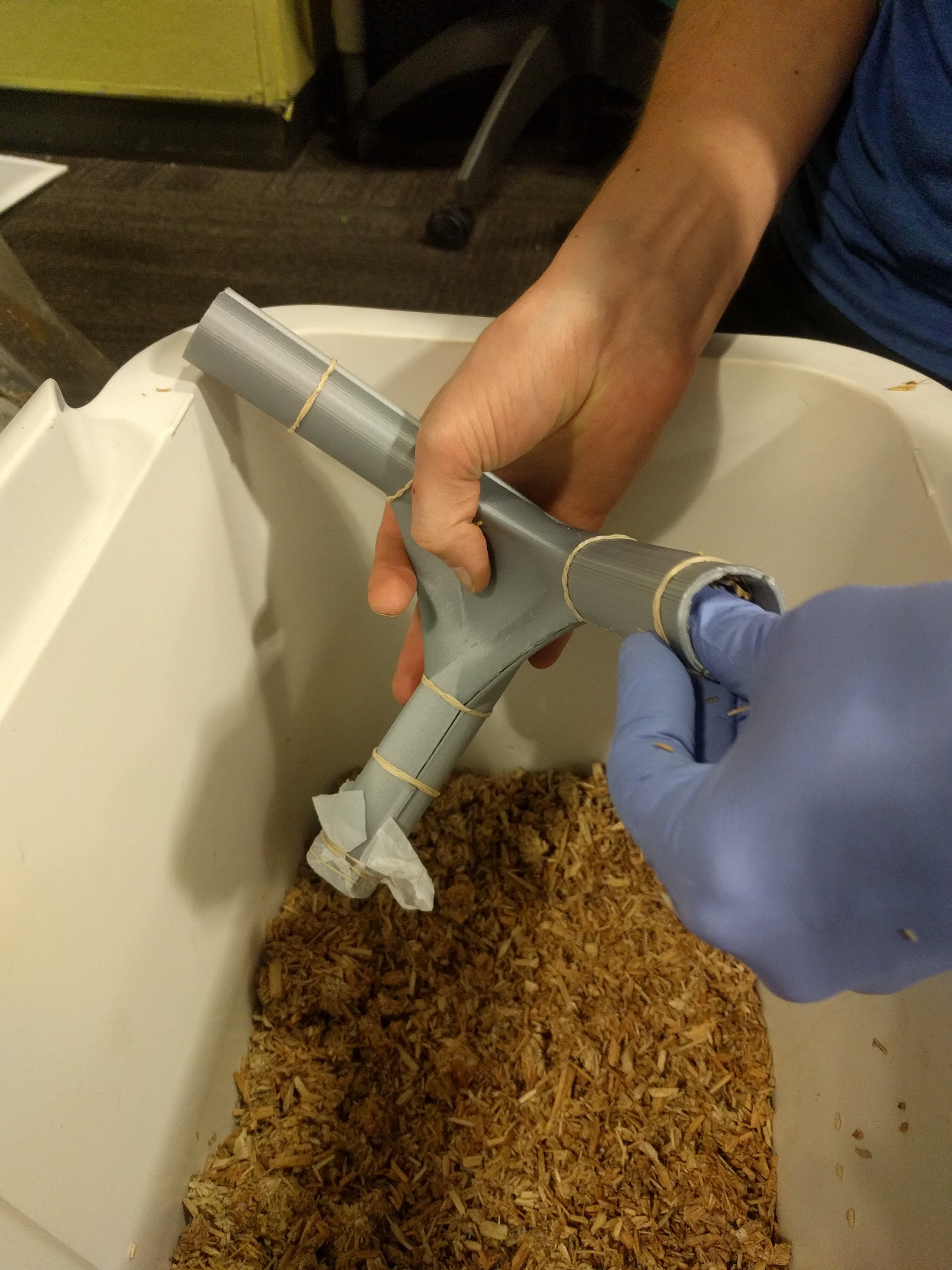 We should be taking apart these molds five days from now so Thursday, hopefully we have an interesting update then.
We are continuing form explorations with the existing module set but need to log more hours in both virtual reality (Sketch Up) and Solidworks. In time we will have more examples of what kind of structures can be made with this system, this will likely be a fast paced and exciting semester!