Set 5 is underway now; transitions are carefully being planned this time around to make for easier molding.
We reached out today to some people who can help us increase the density of our mycelium material and do materials testing so we have actual numbers moving forward, this will hopefully enable us to do more complex material simulations and to increase our overall understanding of this system.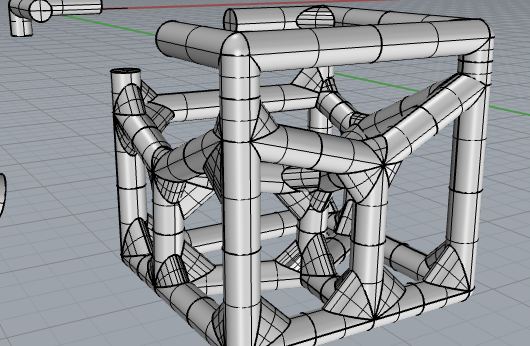 We are hoping to have a new set of modules VR ready this week.
While we will retain backwards compatibility, for testings sake we will likely be transitioning into a one set study. This will allow us to study interaction with this smaller module pool and specific behavioral traits. In short, we are getting close to the point where we will really need to start collecting more feedback.
This project will continue past our school semester but we are planning to have a full mold set completed in a relatively short period of time. To this end we will have to choose and stick with a set for a while for developments sake.