Our last experiments with mycelium showed that we need to greatly increase strength, one potential way of doing this is by increasing the density of our parts. This relies on the strength of the actual mycelium through the matrix so may not work as expected. Since we will be using an Instron machine anyways to validate our found and estimated values for compression and tension we decided to grow a high density test batch in addition to the standard.
First we removed the OLD (OLD) stock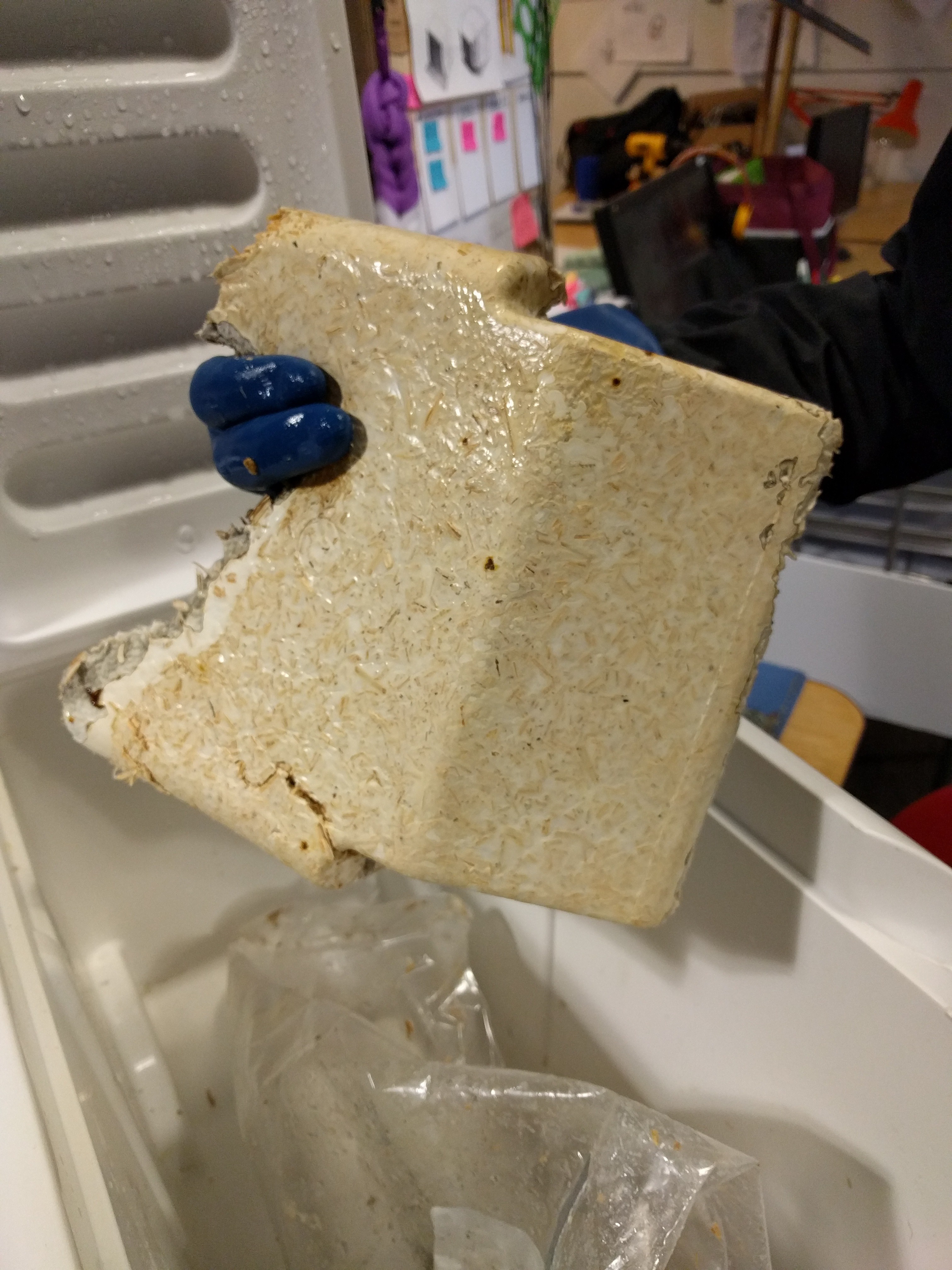 This hunk was rock solid.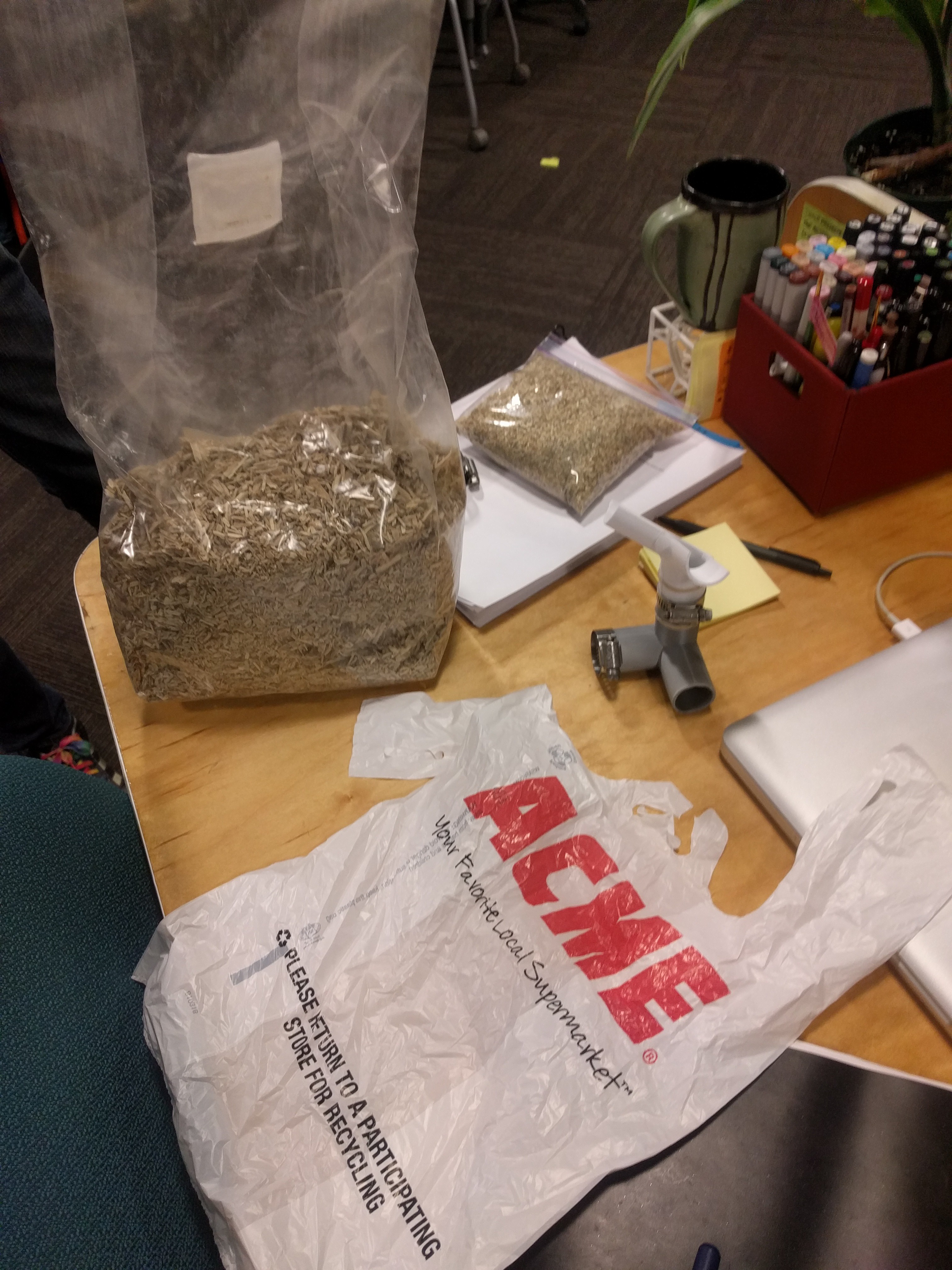 We transferred out the standard density mycelium to be grown separately since we needed to inoculate our fine mixture.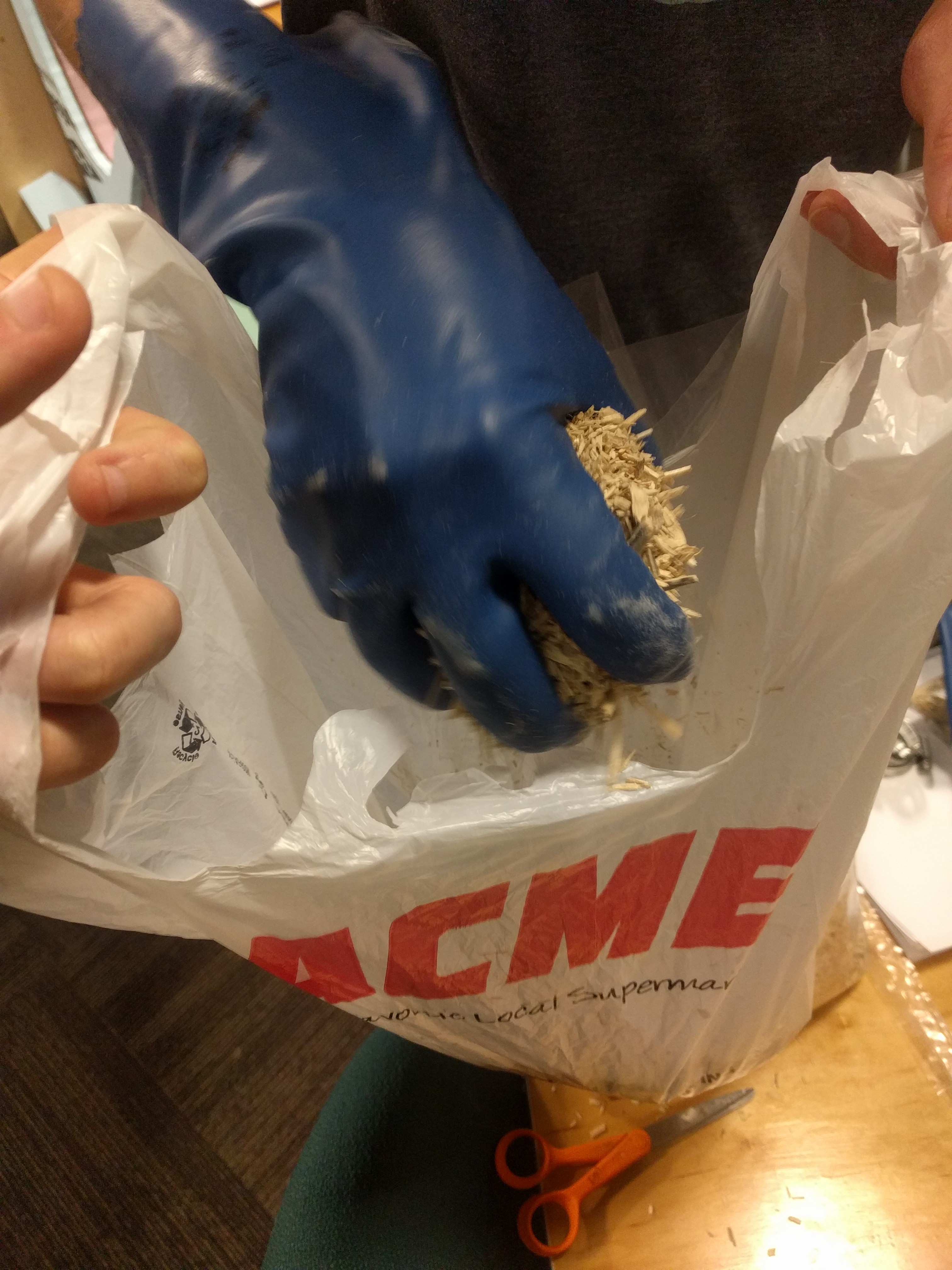 Then we added back in the fine mix (about twice the density.)
Added a proportional amount of the required additives.
And then set it aside to grow initially; first for five days after which we add more ingredients then another five days in our molds.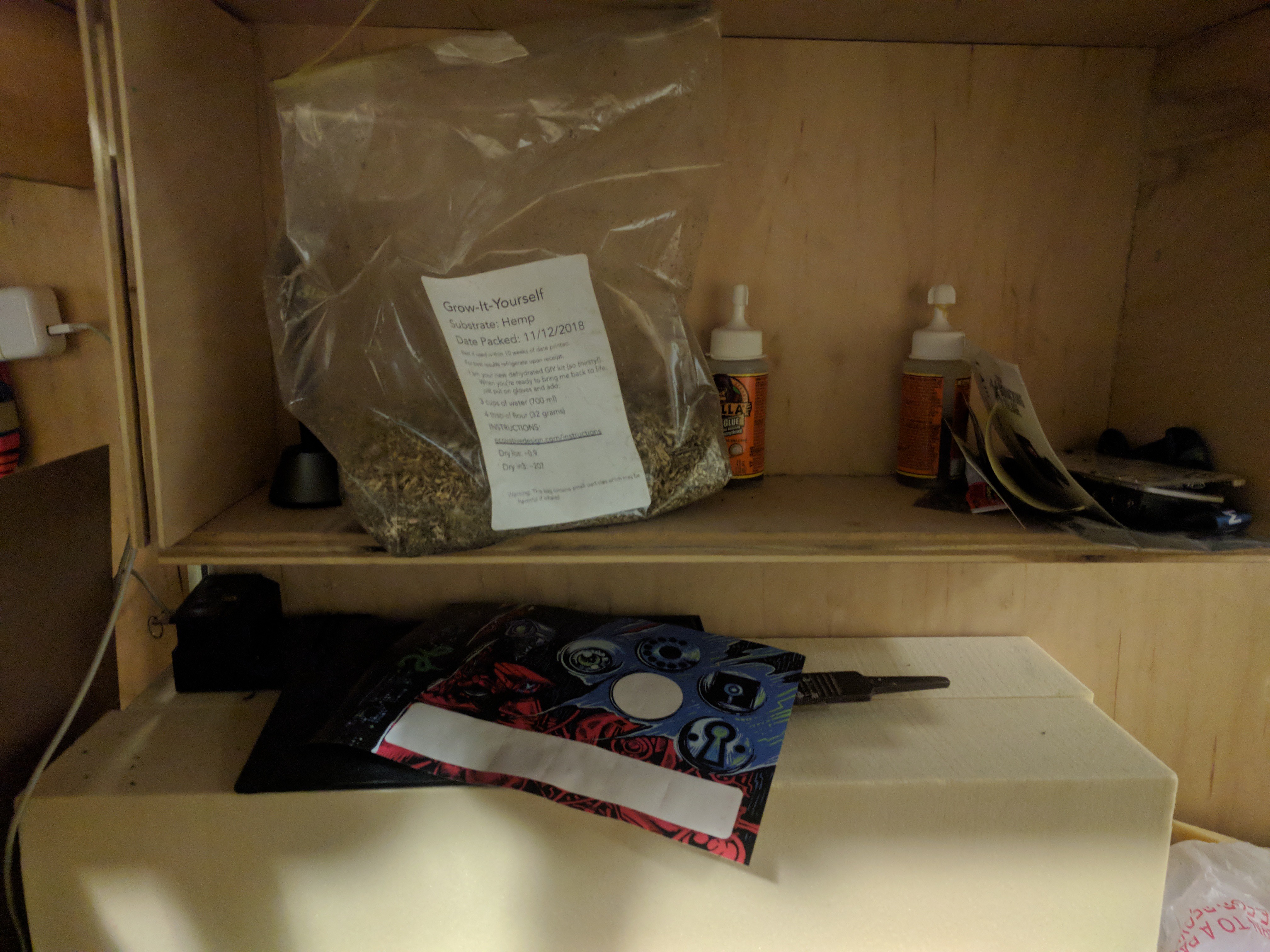 This material will be cast into modules A and B with end adapters for use in the Instron machine.