We have been growing more mycelium and filling mold assemblies with better success than last time.

We are hoping to participate in Ecovative's design challenge https://ecovativedesign.com/submission-requirements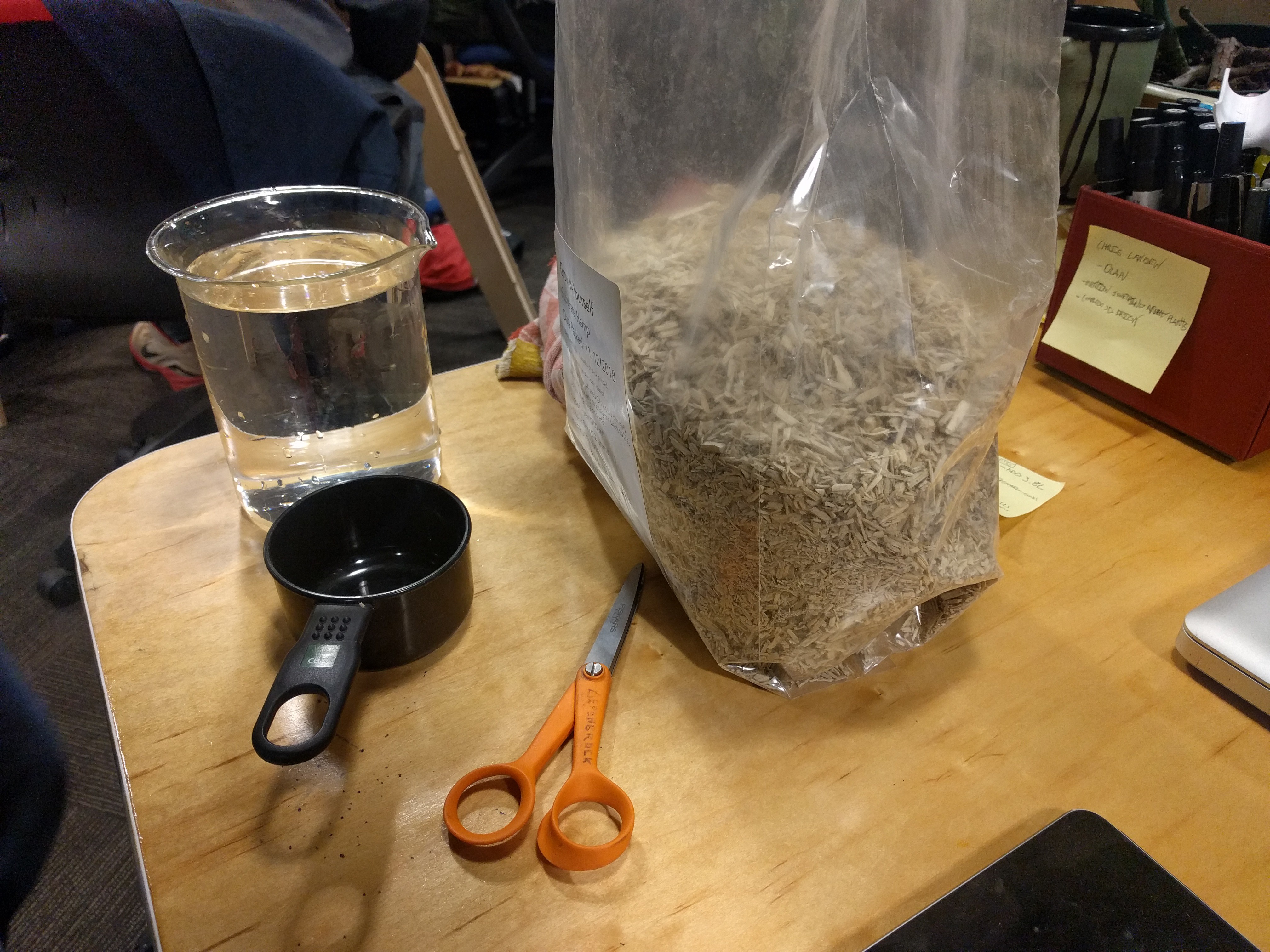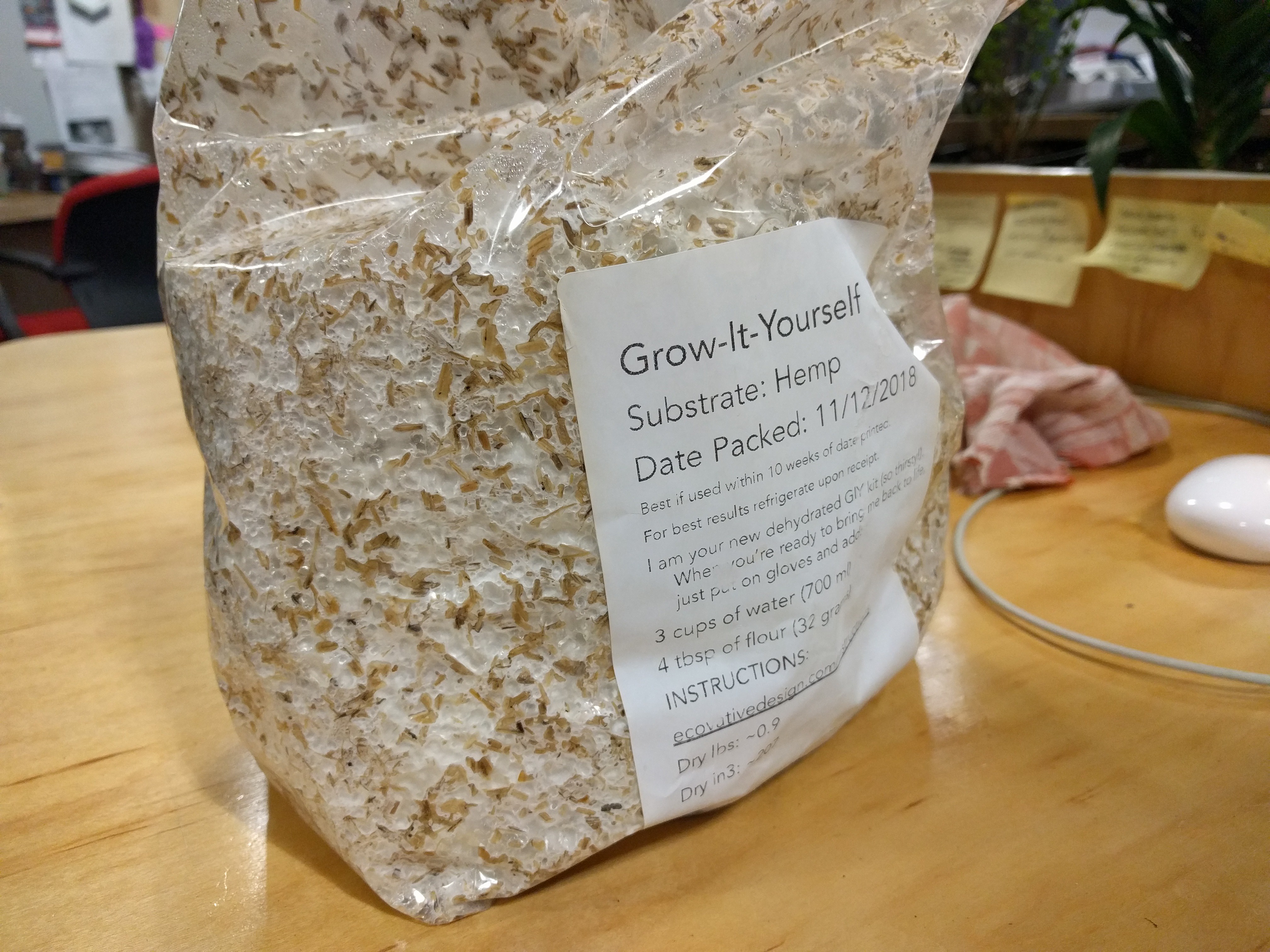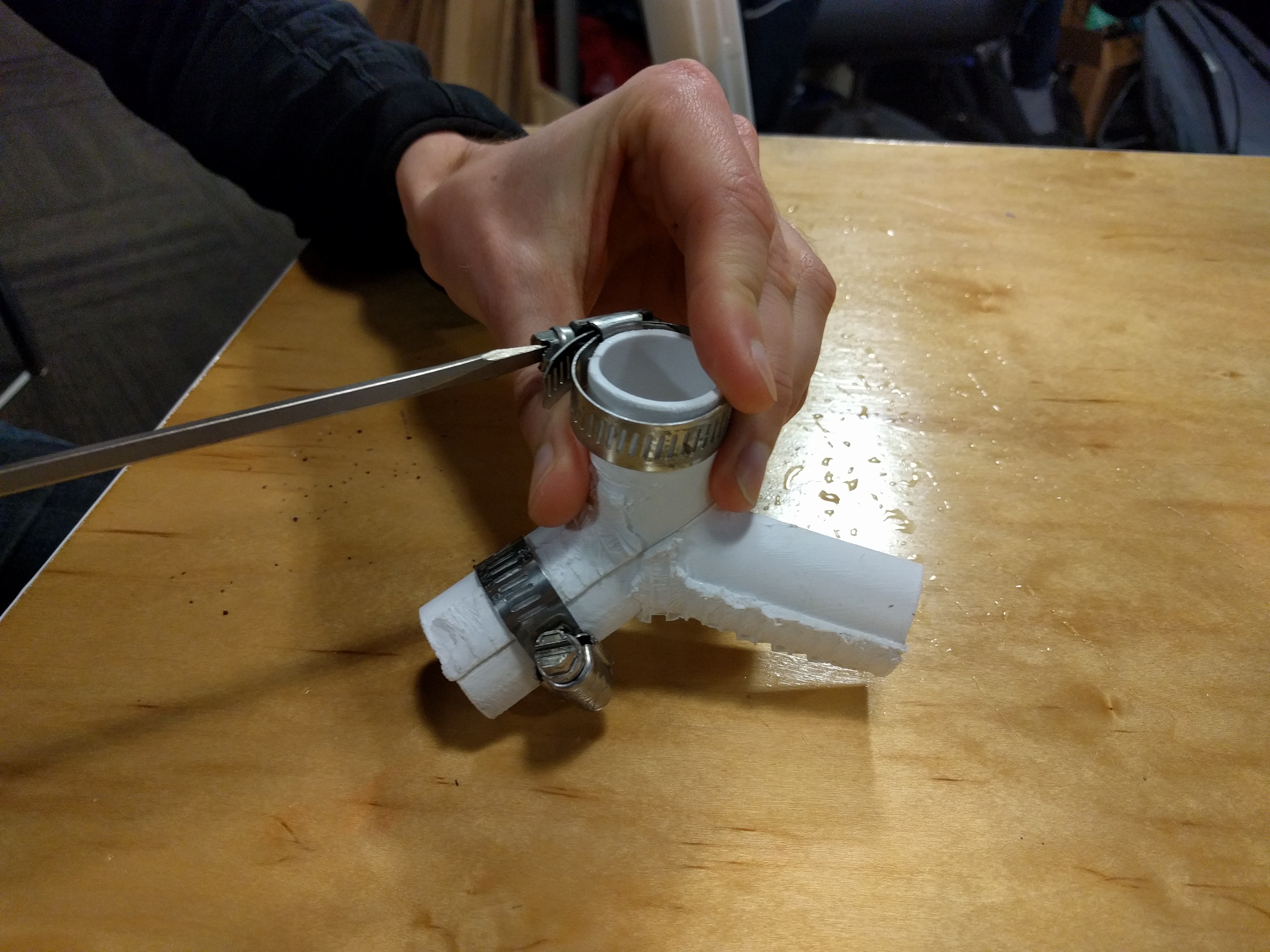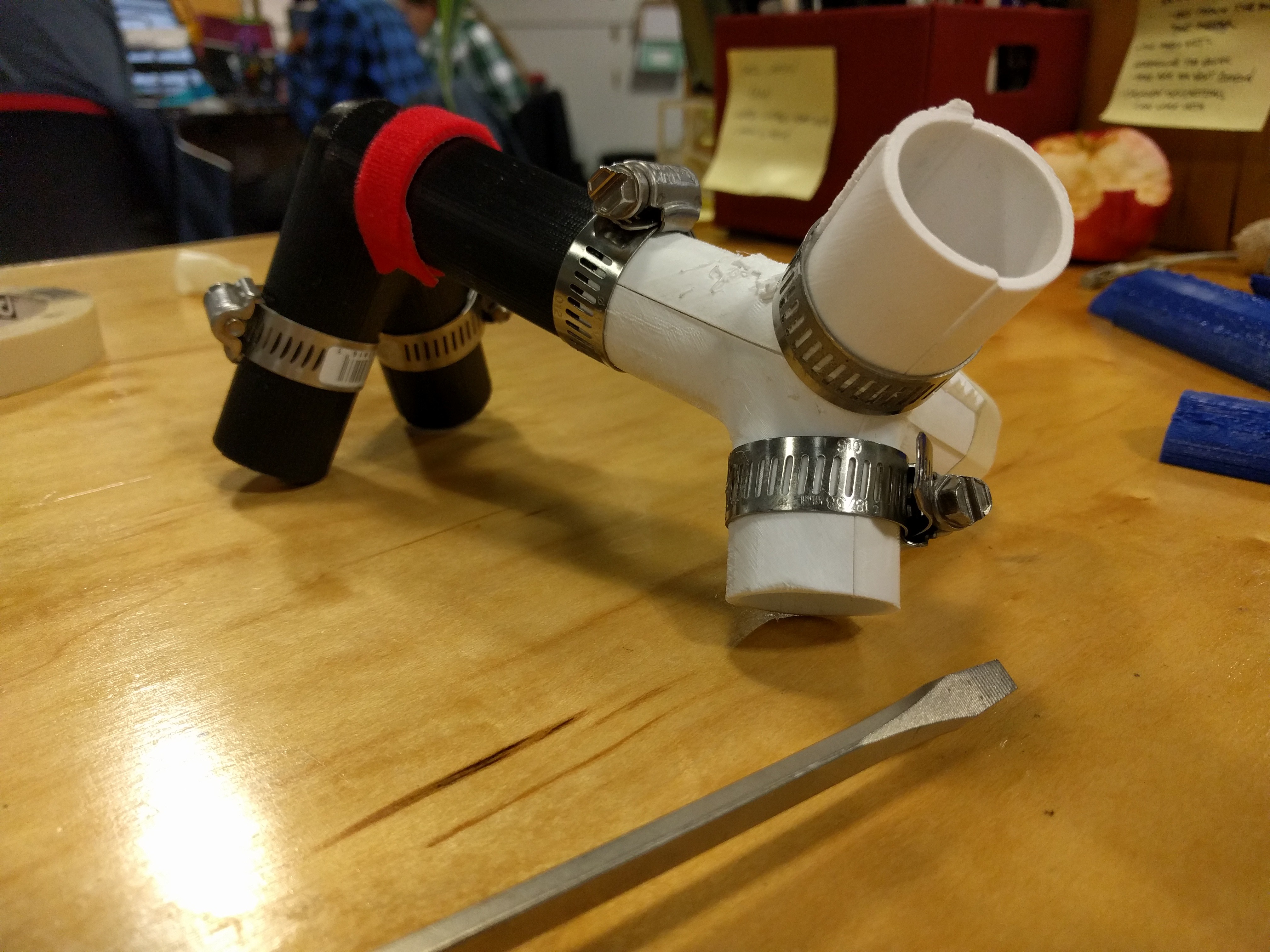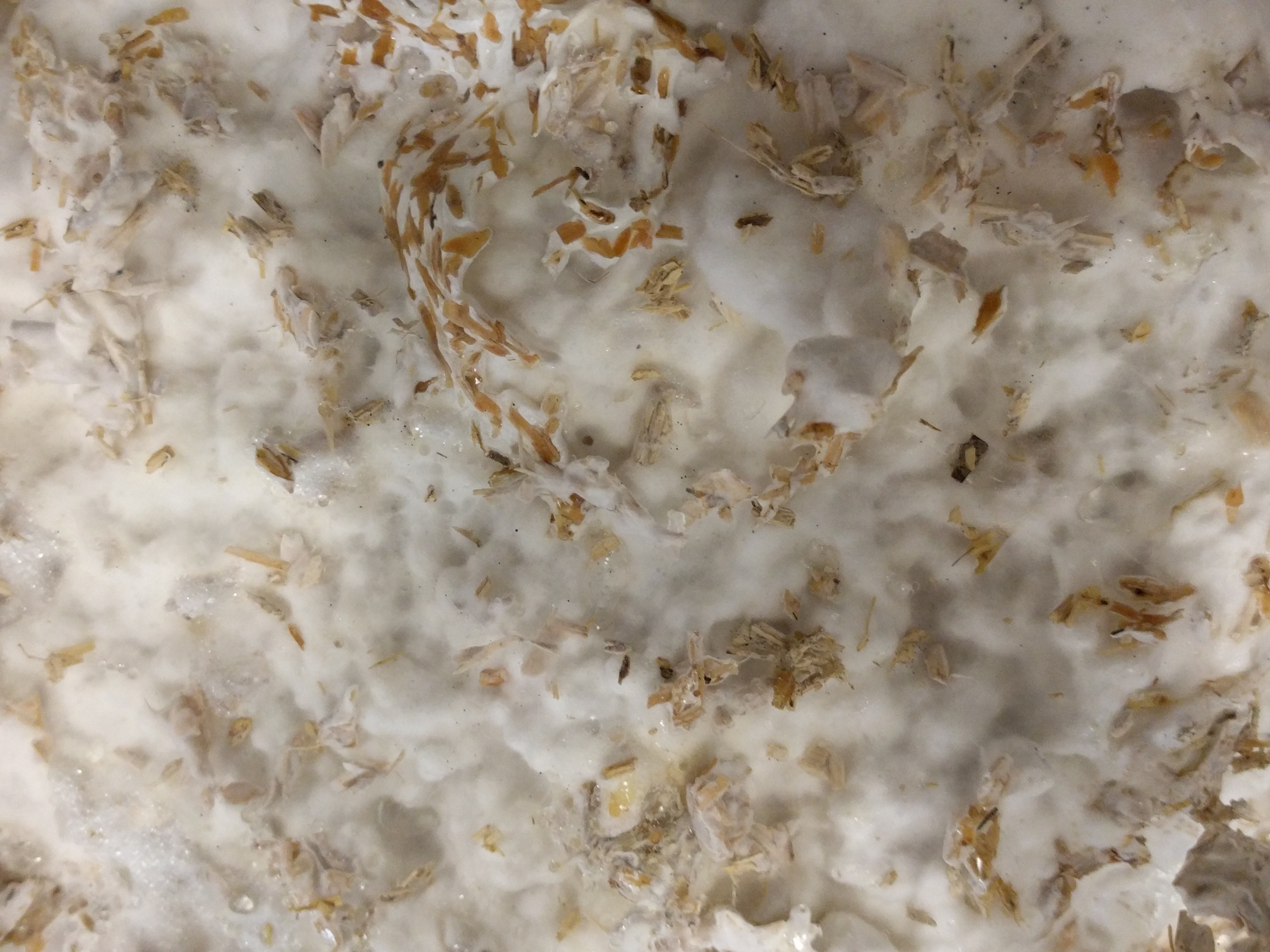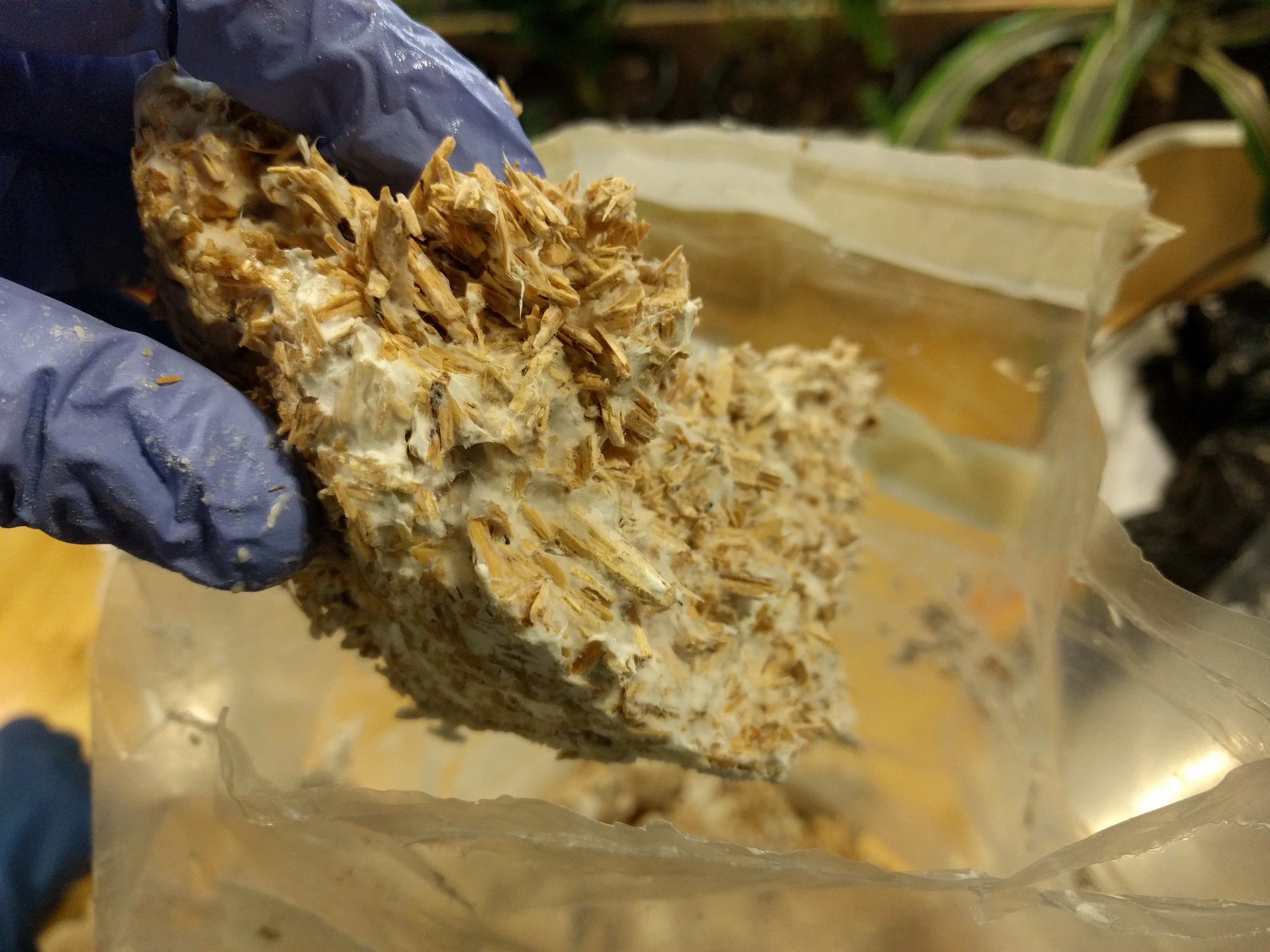 Material was very dense and healthy looking. We left it longer in the initial growth stage due to spring break, this was the cause of our update delay.
Our current clamping method allows for some over-stuffing, we are still looking for a quicker way to combine the molds and apply more uniform pressure.
After only 3 days of growth we have a solid structure again!
After 4 days:
The mold will be removed today!
We have also started producing more molds for set 6 after a successful form finding session, a video will be uploaded as soon as possible. Below is module K.