Jason is sick and can't bring materials to school, so while additional hydrocal is on the way we decided to try and cast some modules out of concrete.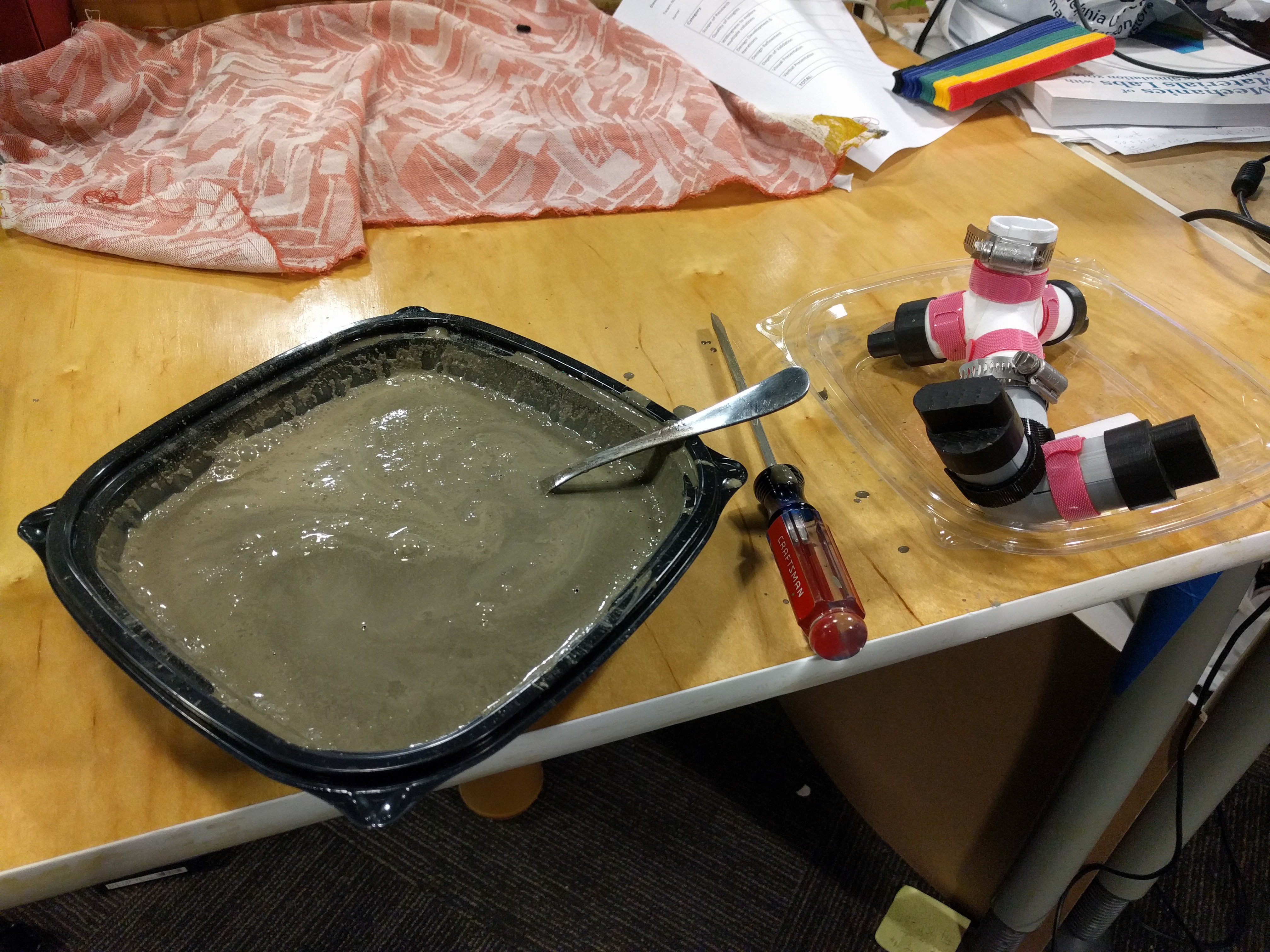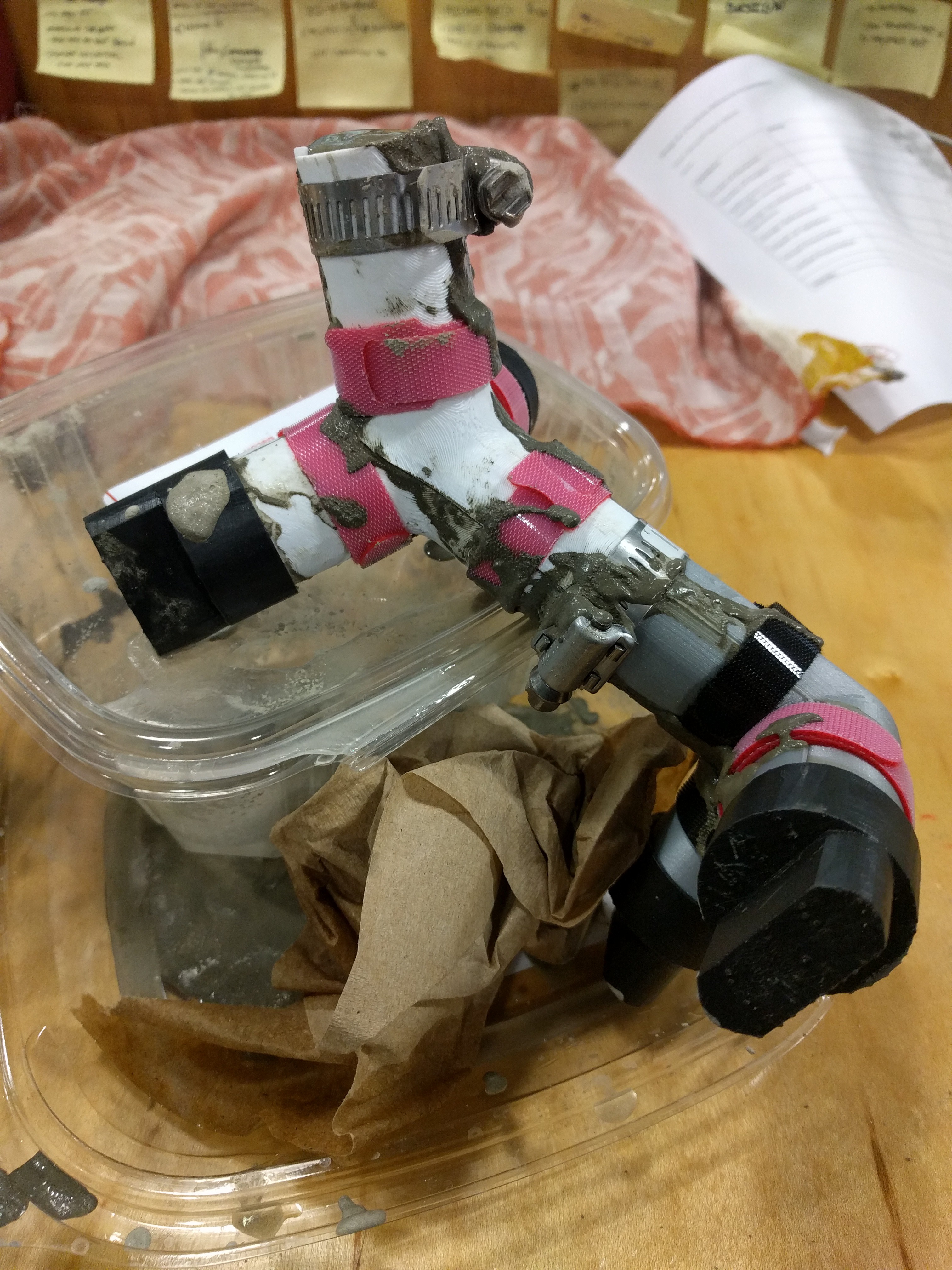 Definitely not the cleanest method haha.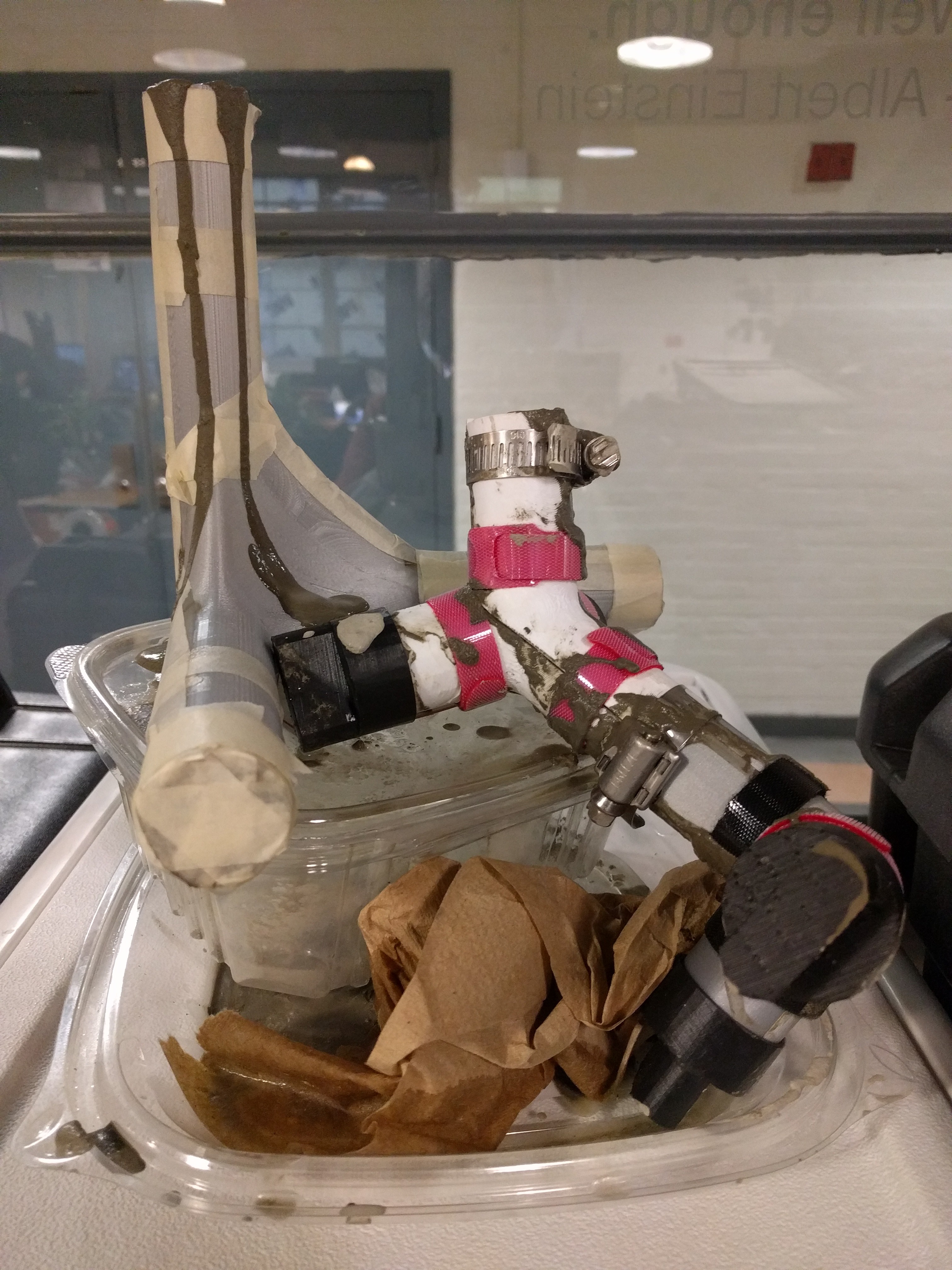 The mix was a little too watery I think, but I left them for only a day and then de-molded them.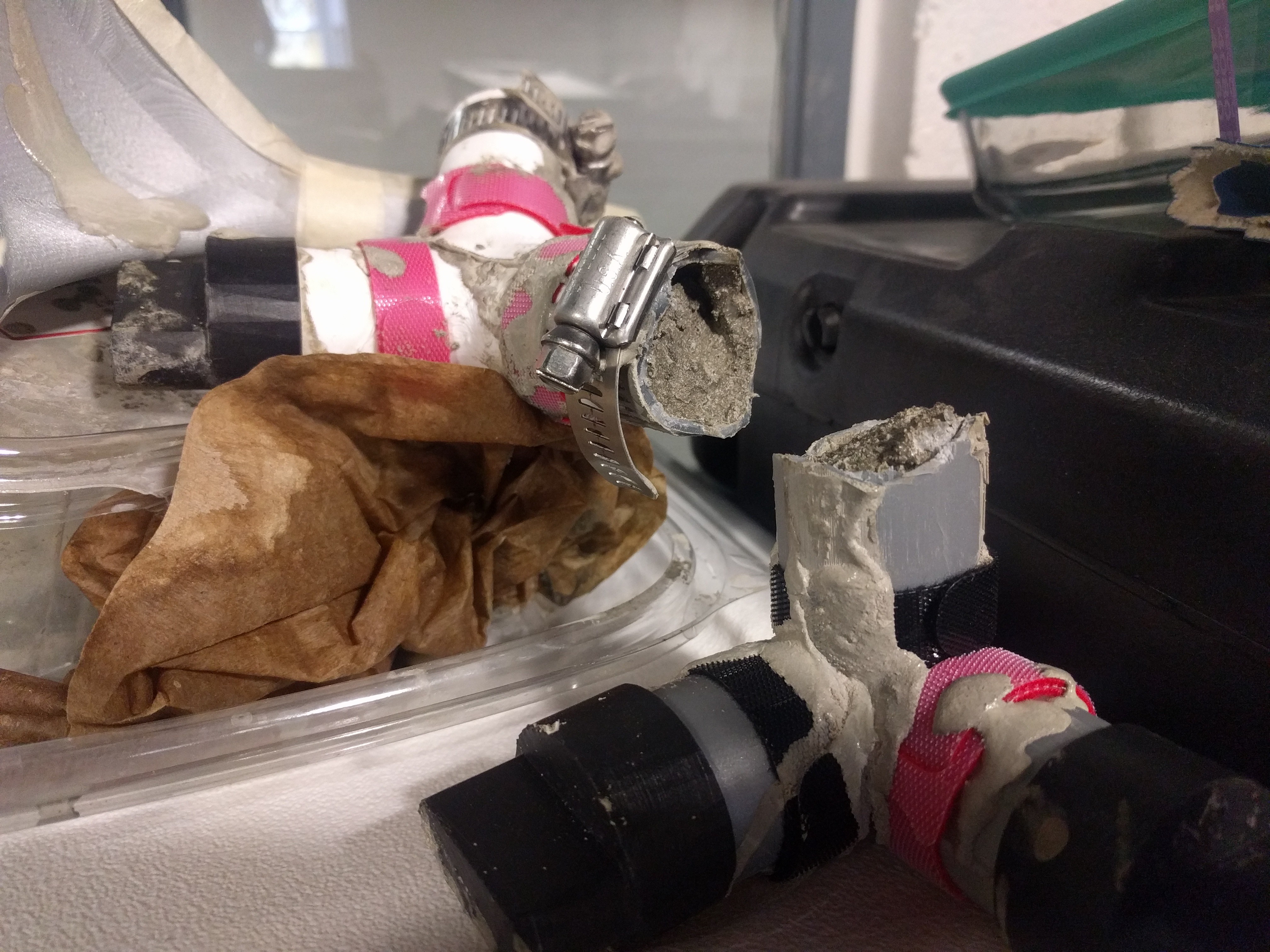 Ouch! Where I used pipe clamps to hold the modules together the molds cracked.
However, as I took the molds apart it didn't look too bad...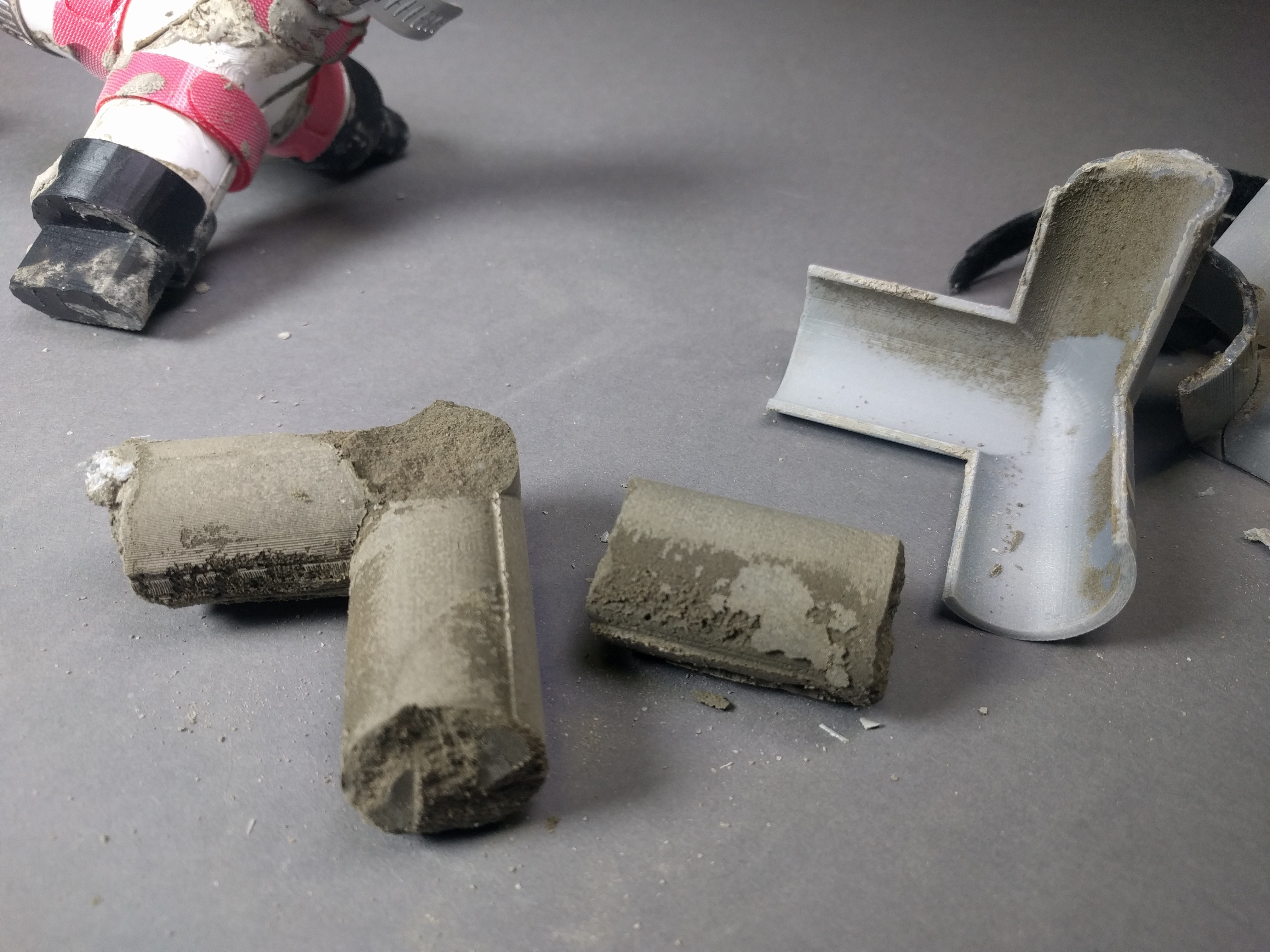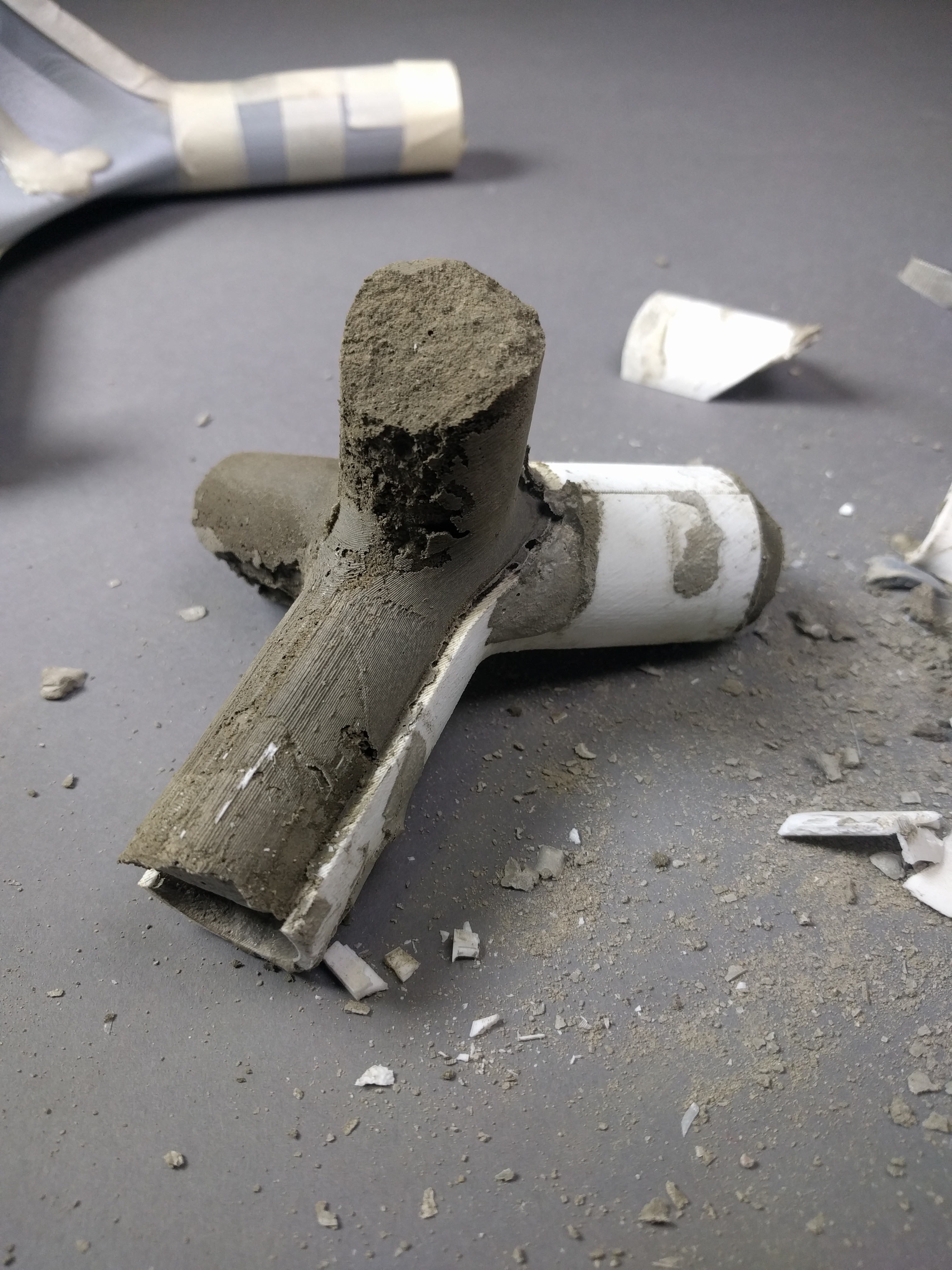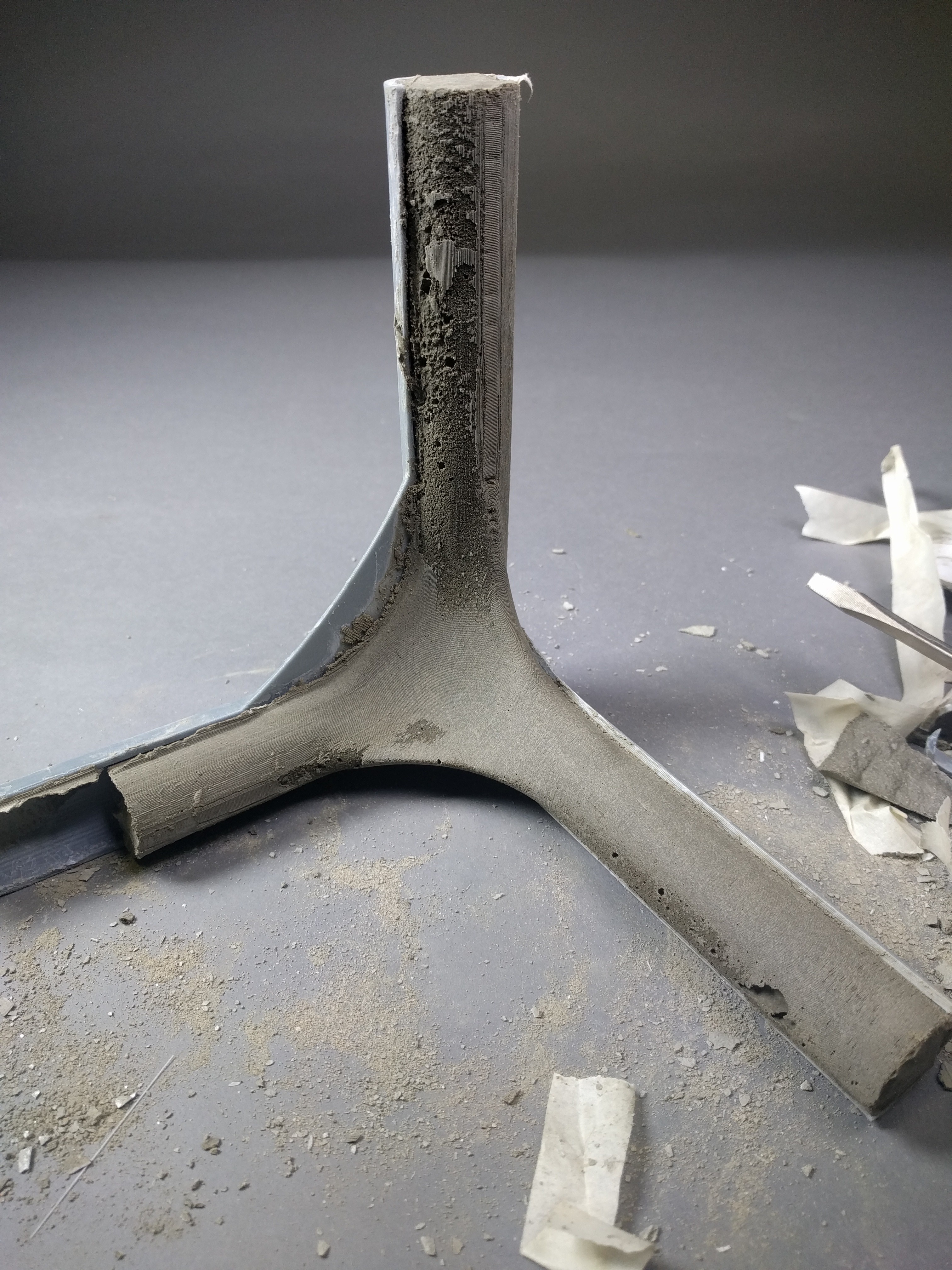 There were plenty of air bubbles but all modules were actually pretty stable!
~~~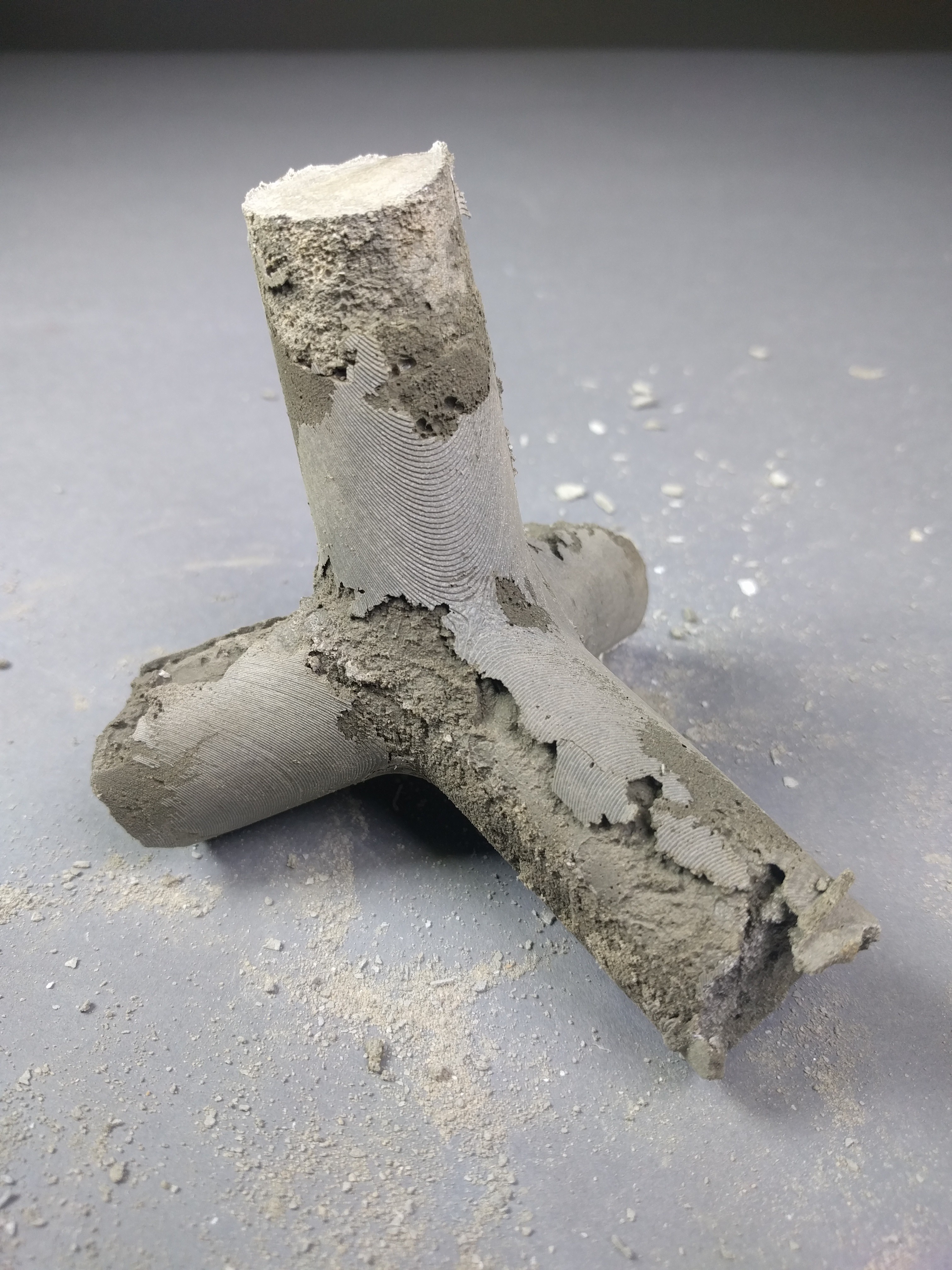 The 3D print adds a really cool texture, almost like a fingerprint.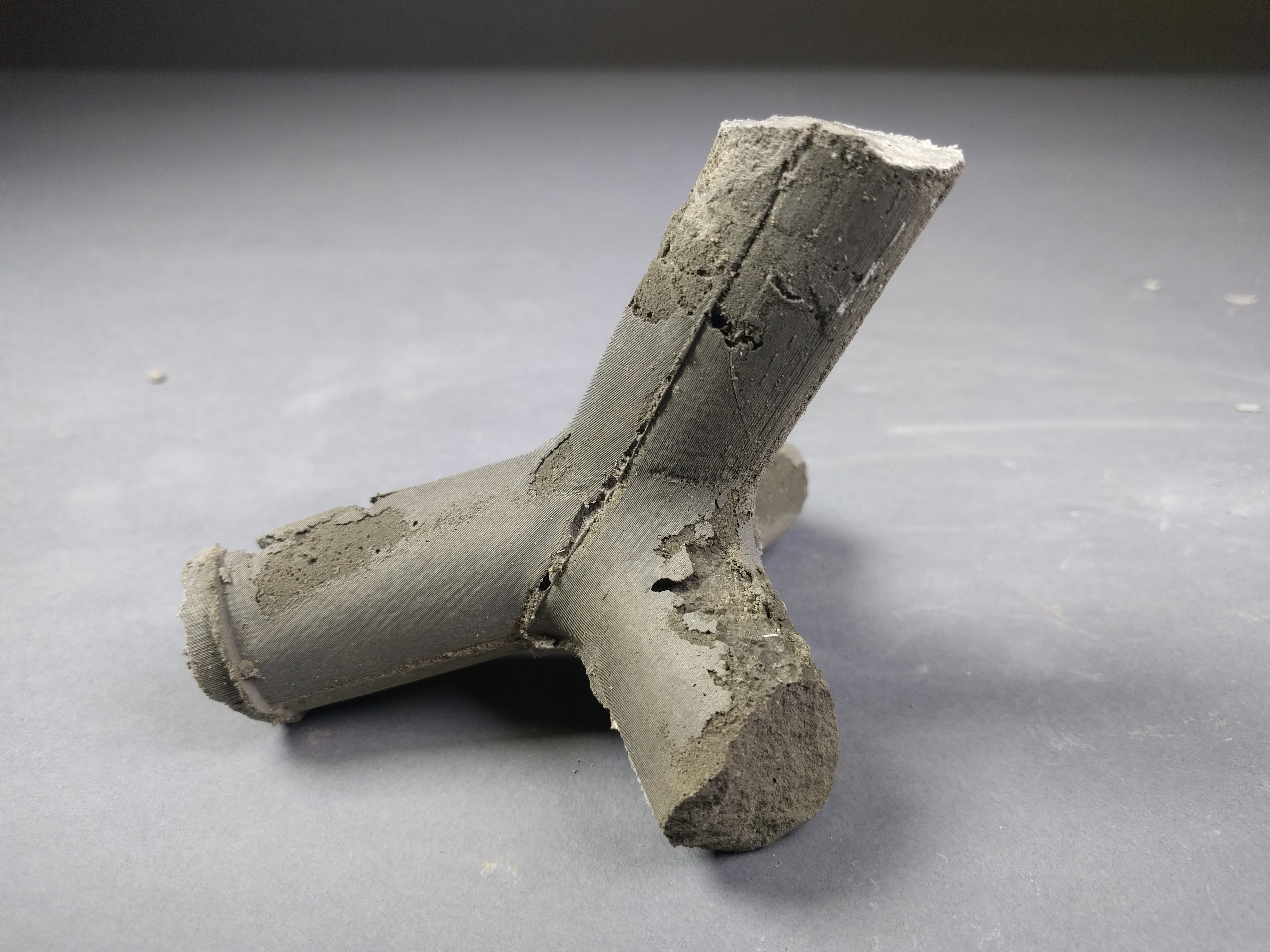 ~~~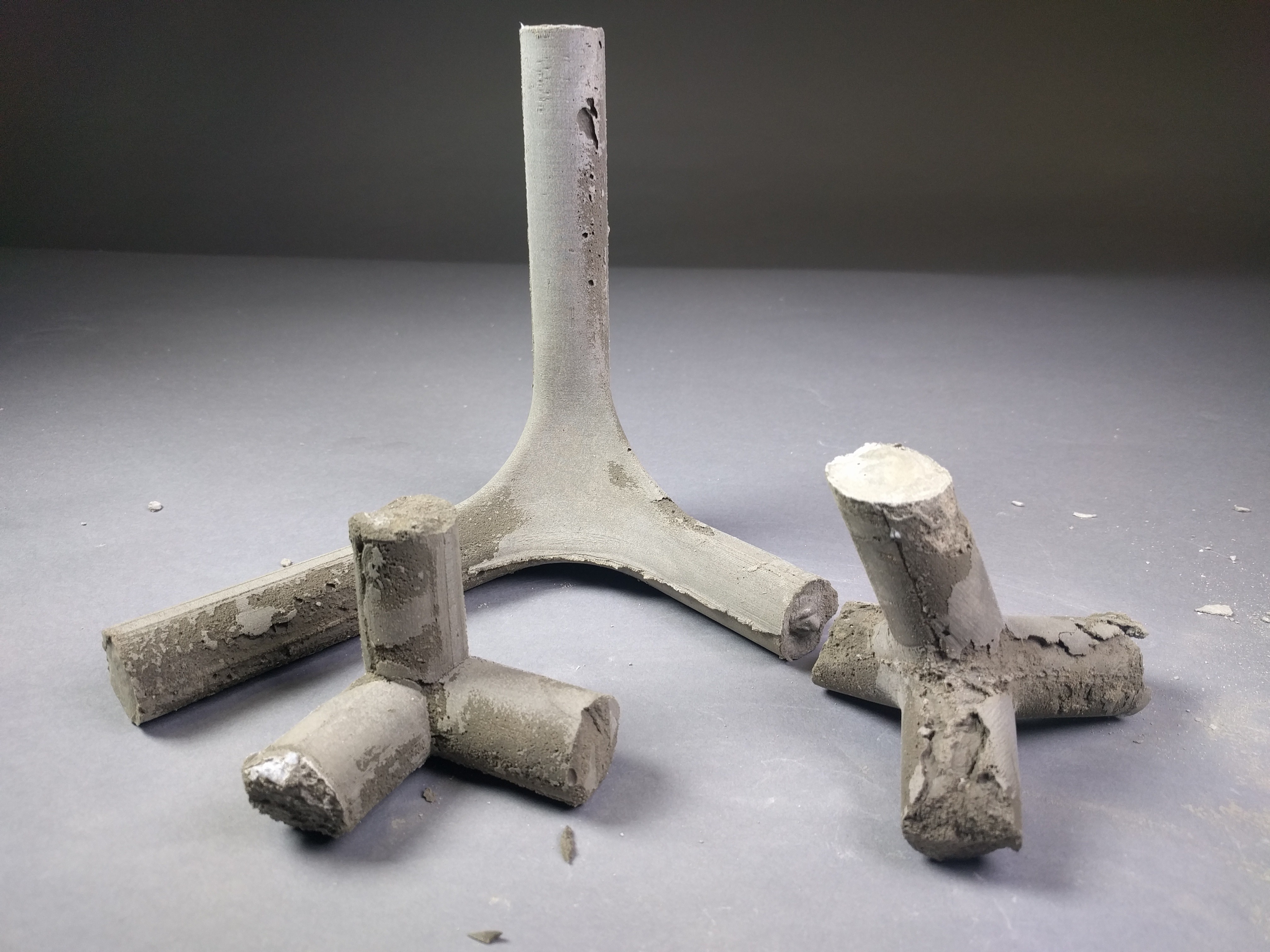 All in all, I would call this progress. We definitely need to maybe use a more flexible mold material in combination with tape/flexible straps for actual concrete. Otherwise we need to find a material which changes less dimensionally such as hydrocal. A vibrating jig or air evacuation system might also help.