Yeah, I know. All my projects on this page are using only diodes and resistors but I have to keep telling myself that.
I decided to see if Light Logic would work in a Tri-State Buffer circuit intended for transistors and it actually works very nicely. No tricks used in this buffer circuit and a quick look at it will show just how basic and striped down it is. With Enable set low, the output remains Hi-Z no matter the Data setting and with Enable set High then the Data High or Low passes through just as desired.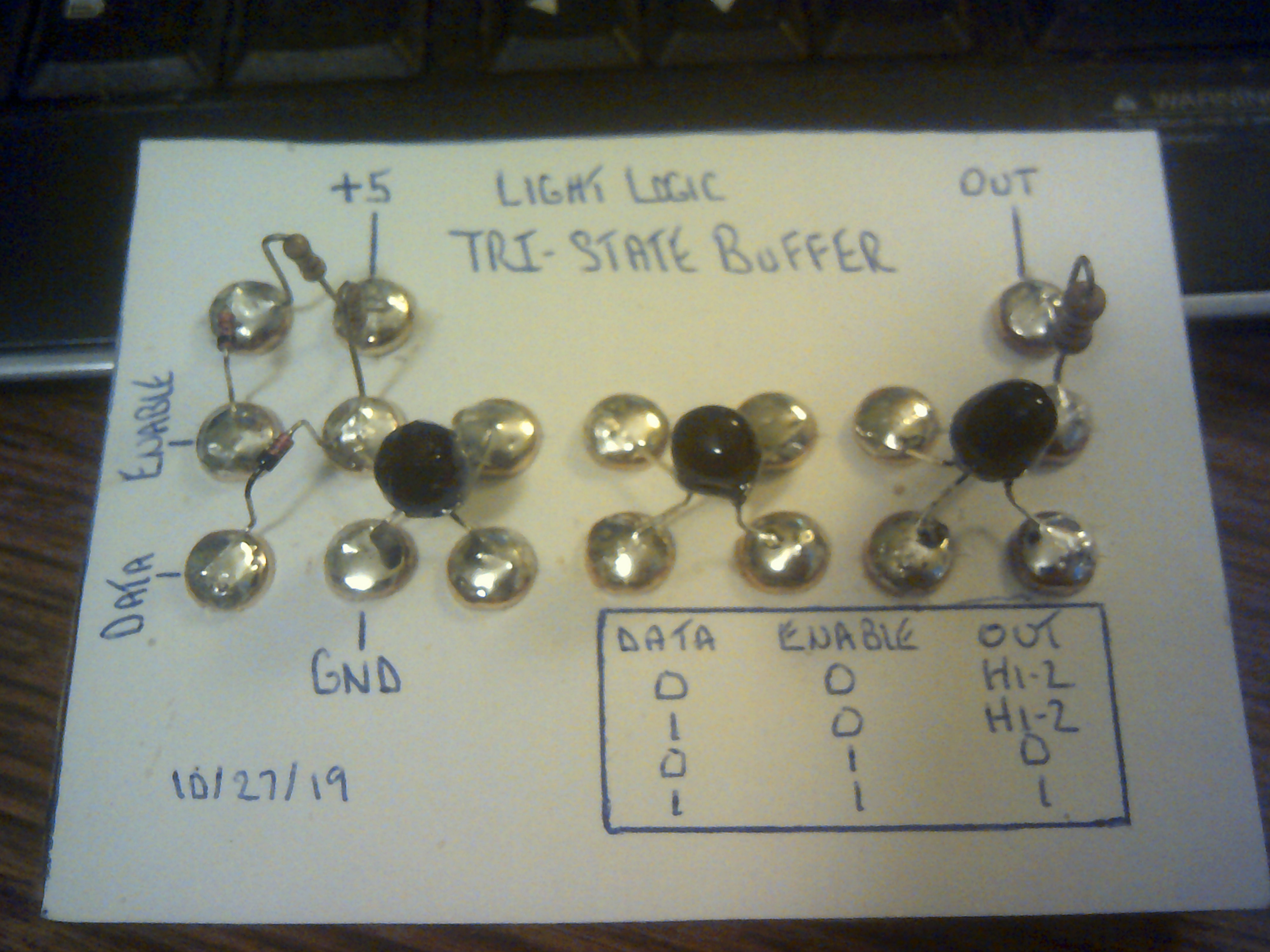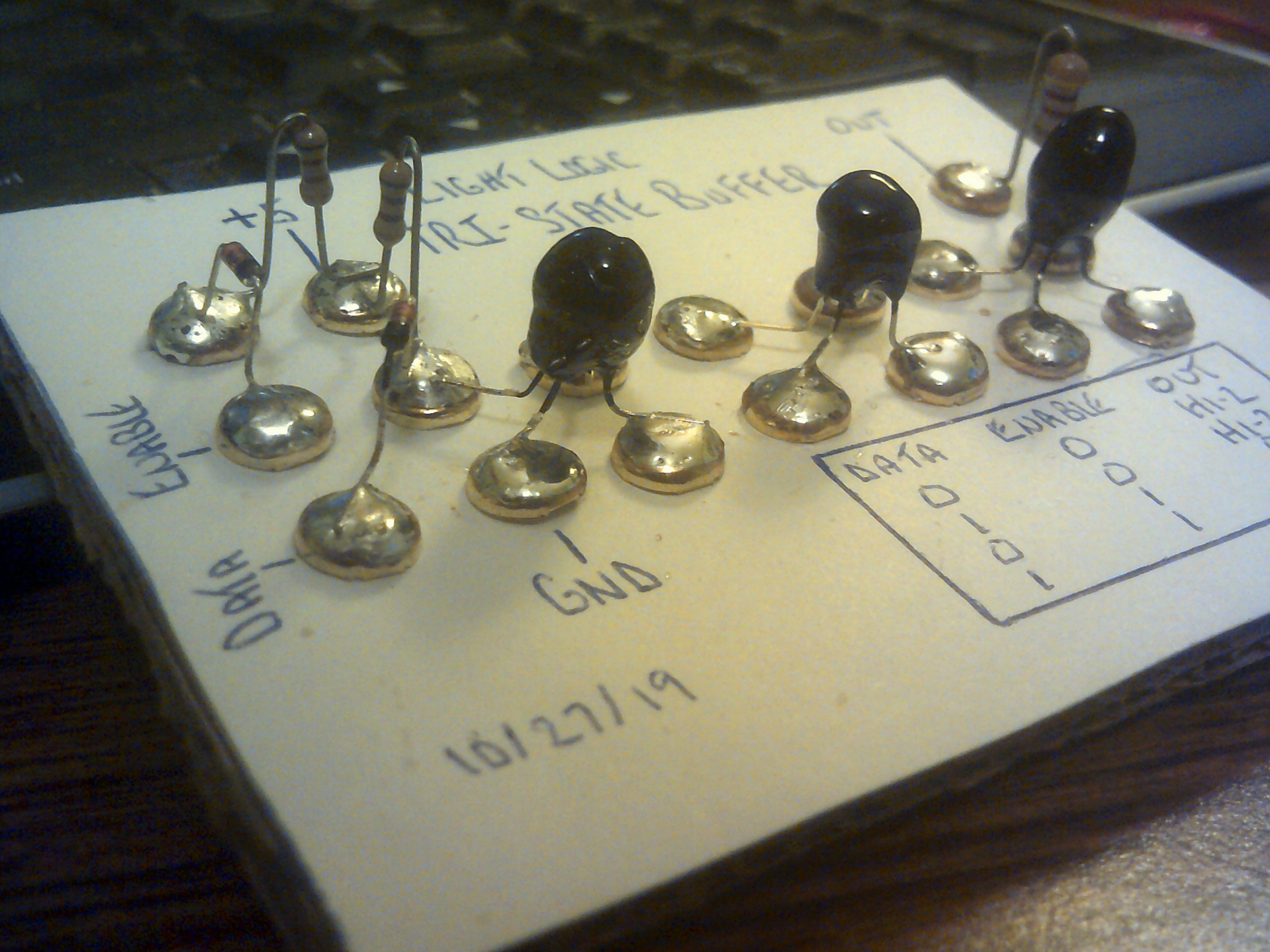 The really simple and basic circuit.