It is possible. @matseng  forwarded an idea to me that does latch on and off every time. The led is a standard bright white and the CdS cell is a large 1 inch dia. cell hacked from some old 1960's equipment. Cell resistance in total dark is over 100k Ohms and when lighted comes down to less than 100 Ohms.  Also big thank you's to @Yann Guidon / YGDES  and @Morning.Star  for bringing ideas to make this all work as a package.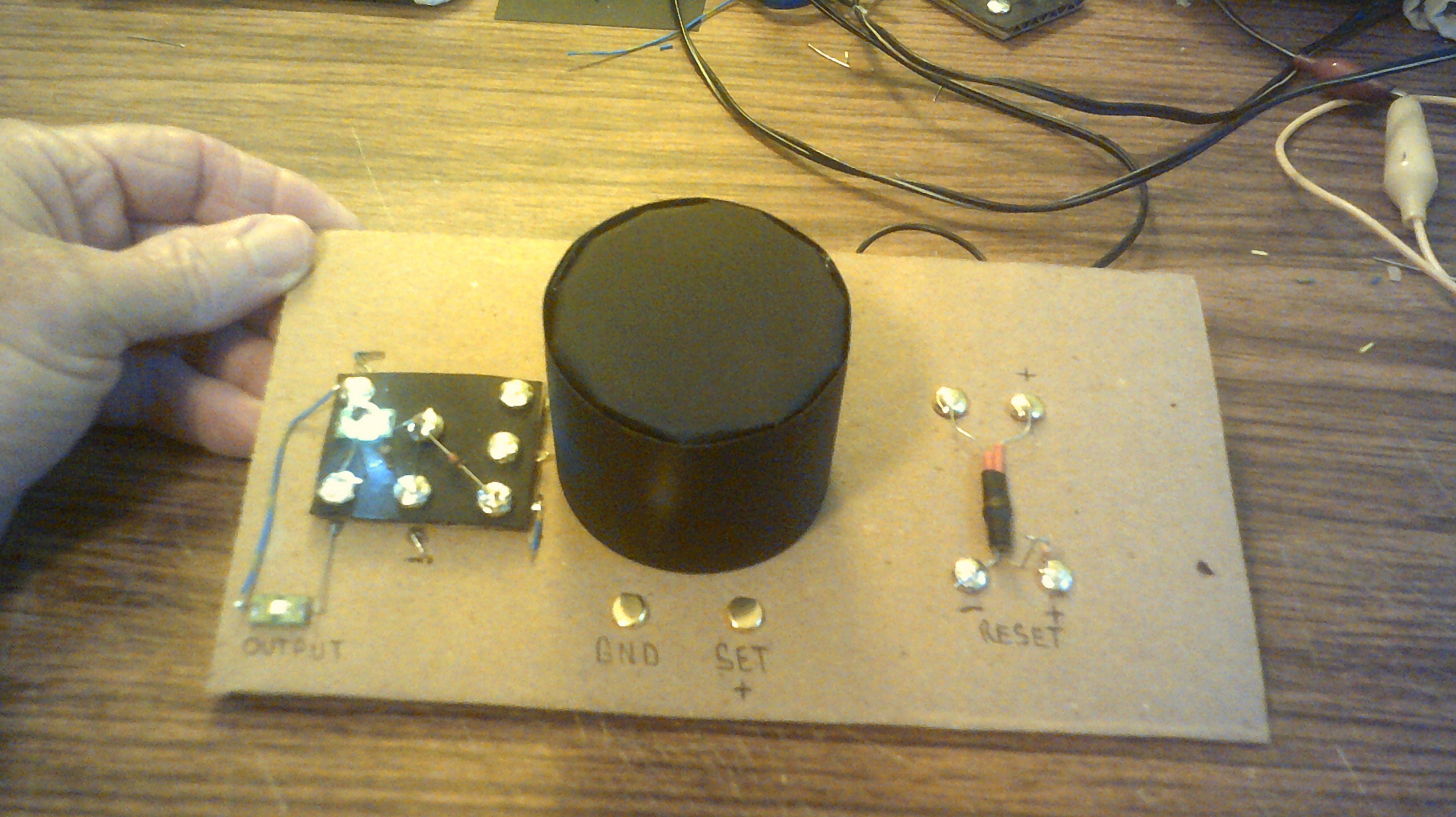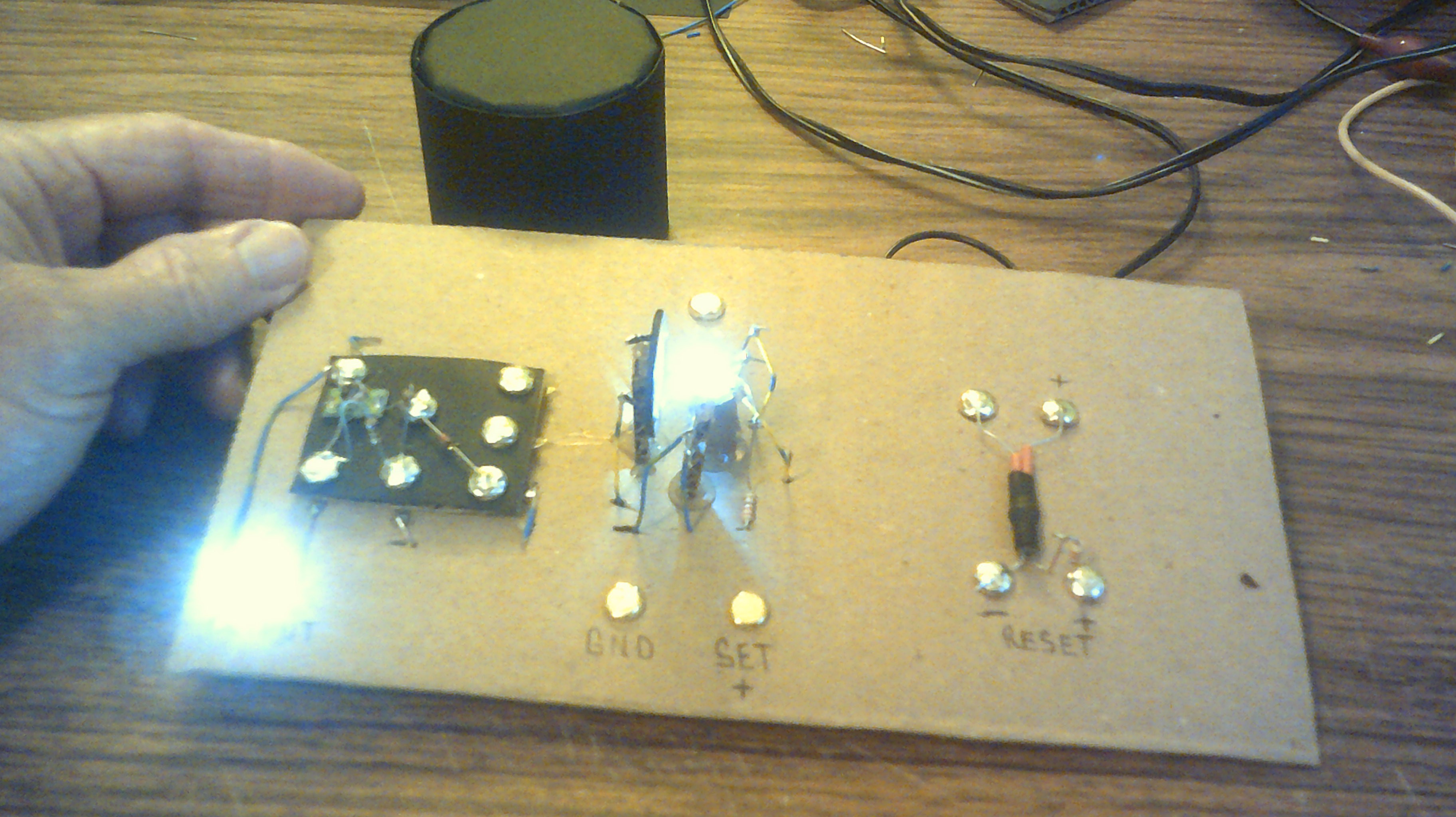 View under the hood. The real business end. Yes, two led's and Ldr's in there.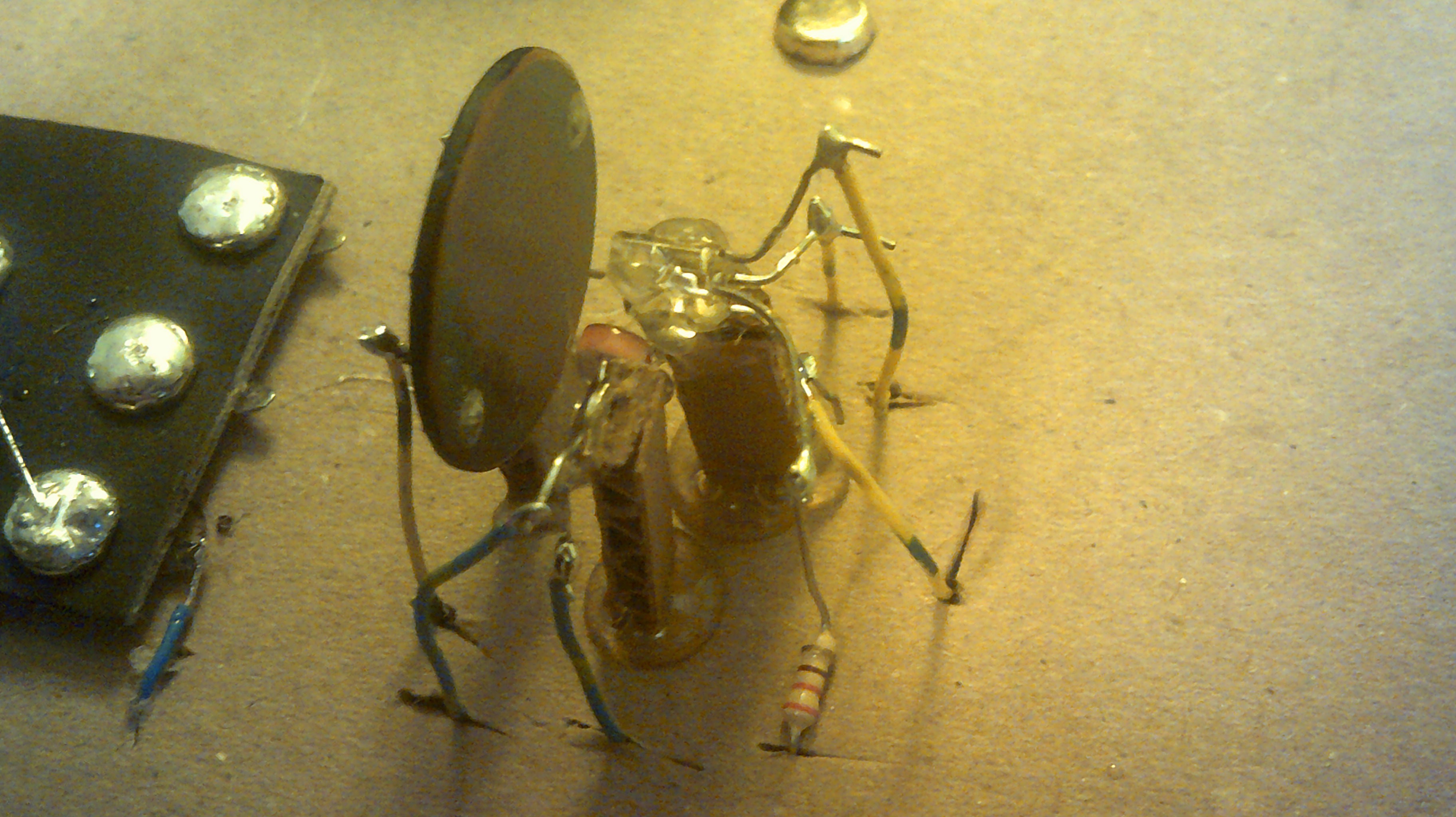 Here is the first video of the led latch in action.