Thursday (6th December 2018)
Working on the base after we get some feedback on the user test which some of the user have commented that the base are not stable enough to hold the project.  
We had used two kind of wood to work on the base but had struggle on the choices of the wood's thickness which is between 3mm and 6mm. We have decided to use the 6mm wood because it's more thick and have a better stability compared to the 3mm's.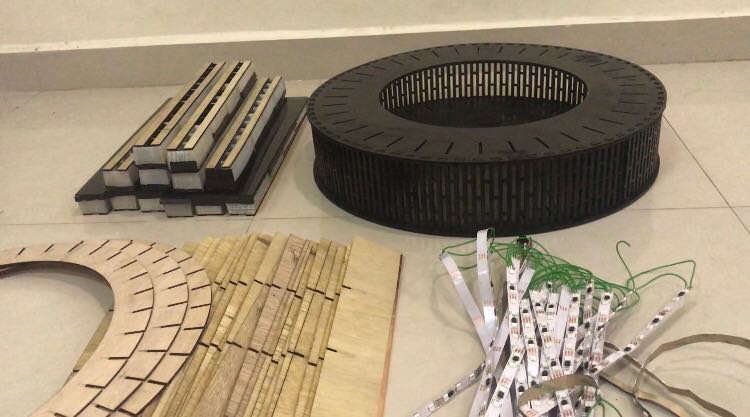 We used Live Hinger for the base pattern to make it curve-able and more stable, but we had also struggled on spending quite an amount on the wood and keep refining on it.