14/12/2018 - Redo the map.
After some talks with lecturer, we decide to redo the maze part which is the main part of the installation. We rethink again about the wood choices and the ways to make it. We went to buy some MDF woods and do some try out.
17/12/2018 - Prepare the files.
We redo some parts of the maps files and also rethink about how to make the control more stable.
18/12/2018 - Laser cut time.
We change the whole working from CNC milling to laser cut. This time we do it in a easier way that we forgot about. We cut out 3 piece of maps, and 1 piece of map that only with line of the maps. We stick all the maps together without the trail.
For coloring, we didn't use spray anymore. We decide to just design some graphic and print it as a sticker and stick it on the map.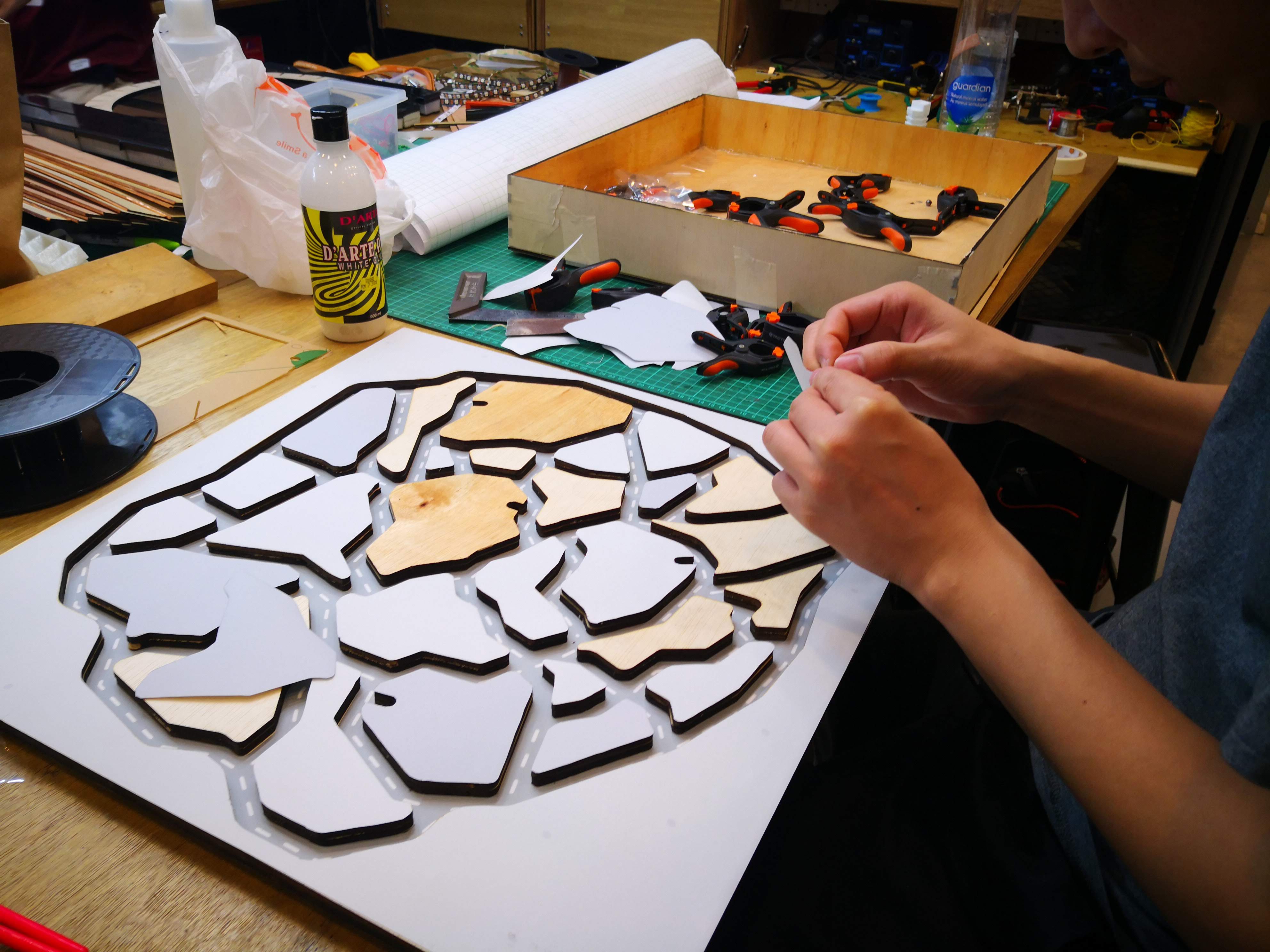 19/12/2018 - Submission Day.

Submitted on time 12 p.m.