Preparation
To assemble keyboard, you need to disassemble it first. Just use screwdriver, gentle force and a bit of patience.
Eventually you may clean all the parts using soft brush, isopropyl alcohol and water with soft detergent when needed.
All of you, retr0bright fans, need to add another step.
When all is done, do double check if none of the parts is missing.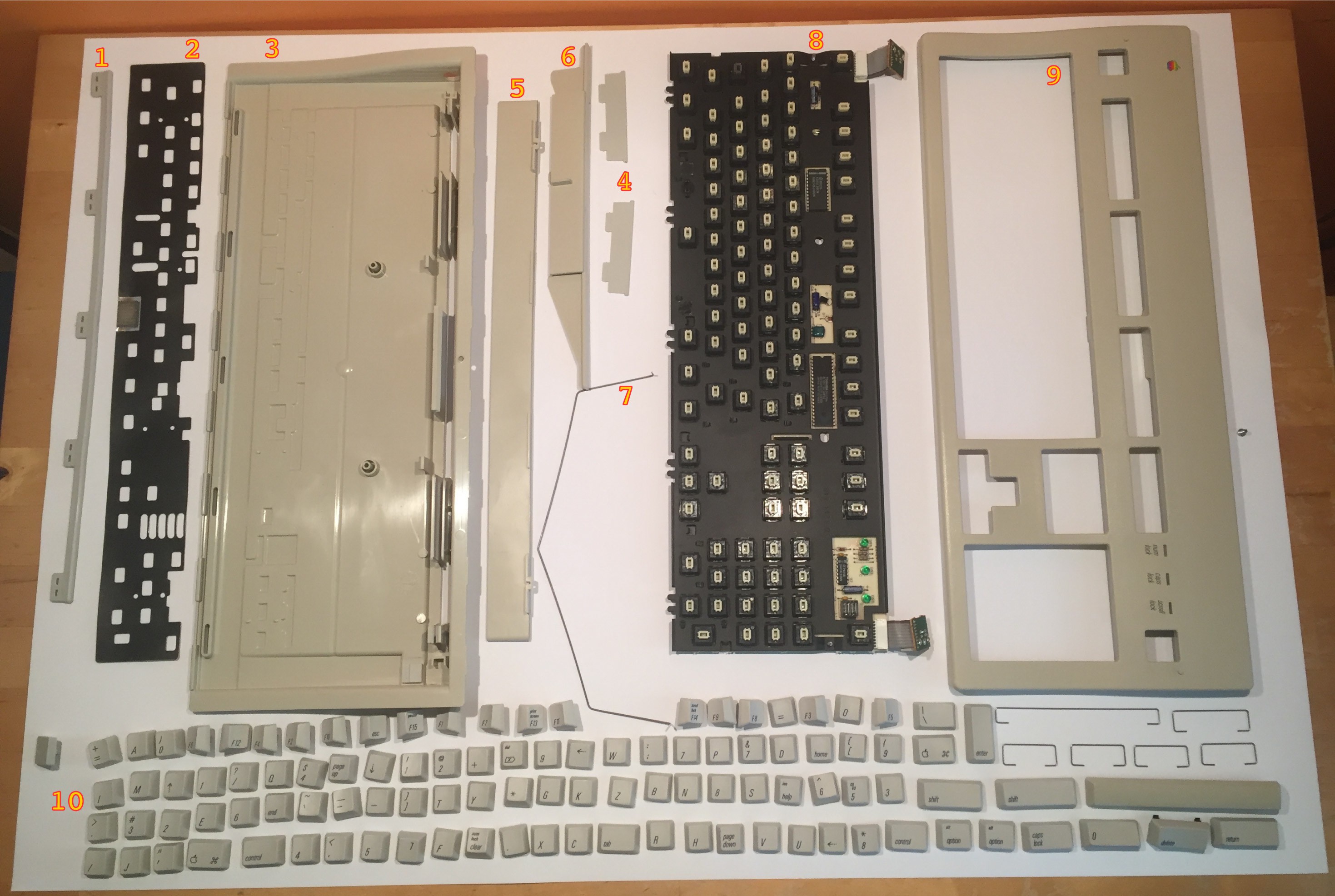 Now you can start to assemble the keyboard.