I started off thinking that I could make a vise grip, because I use those all the time. But then I thought about my RC car. I love working on it, but recently lost my needle nose pliers. I decided to make a pare, but I wanted mine to be an improvement. I thought about the small spaces and crevasses that where hiding all over the place in my 1/18 scale RC car. I wanted to make a pair that where extendable, but still very small. I thought of how a car jack worked, and decided to do something like that. I made a couple concept sketches.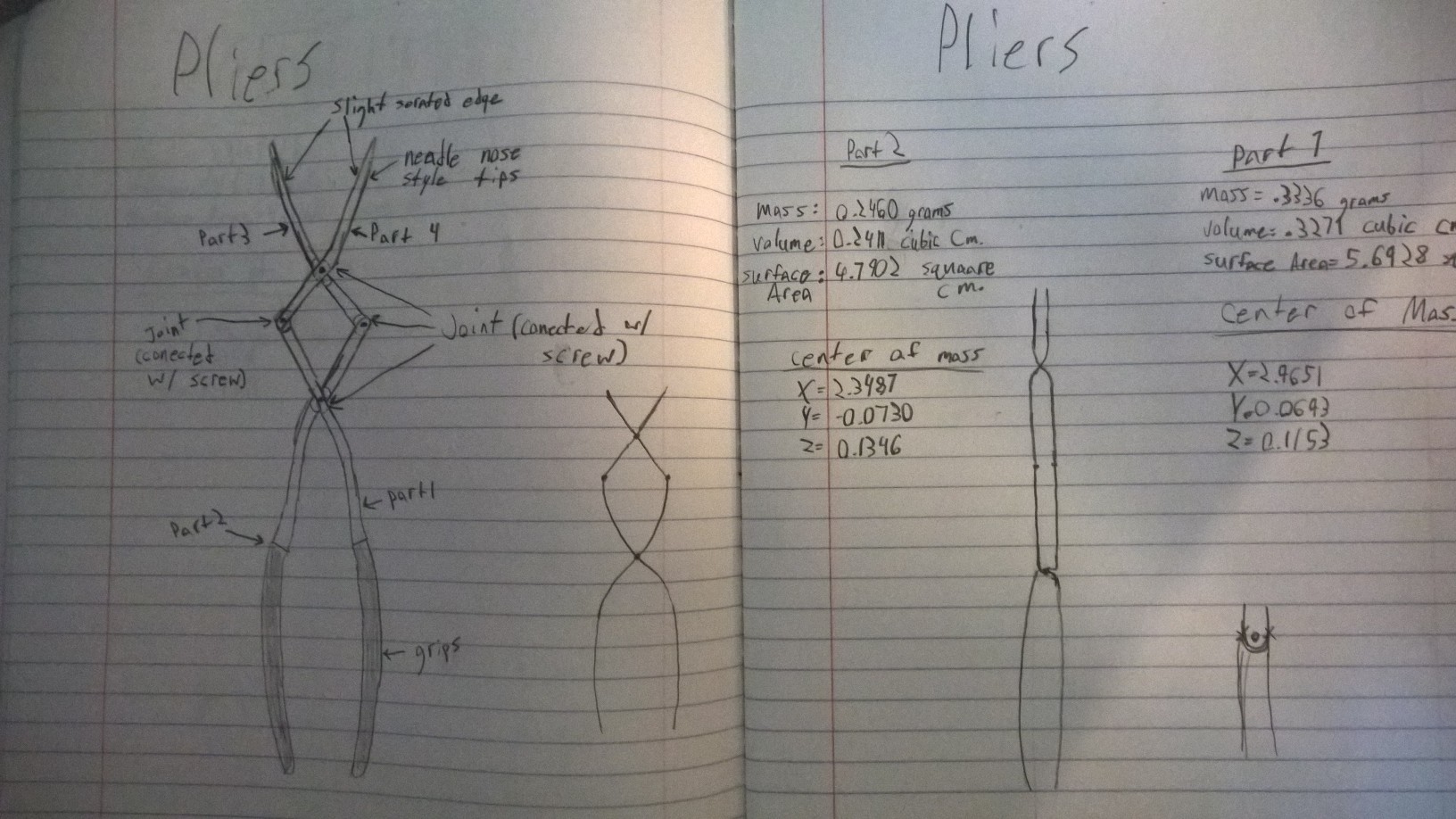 My first design worked out well, but was week at the joint sections. I also designed it way to small, and had to scale it up in Cura. I printed it at 20% infill. The handles where also very small. I connected the joints using four small nails, but the ended up bending, and where not ideal.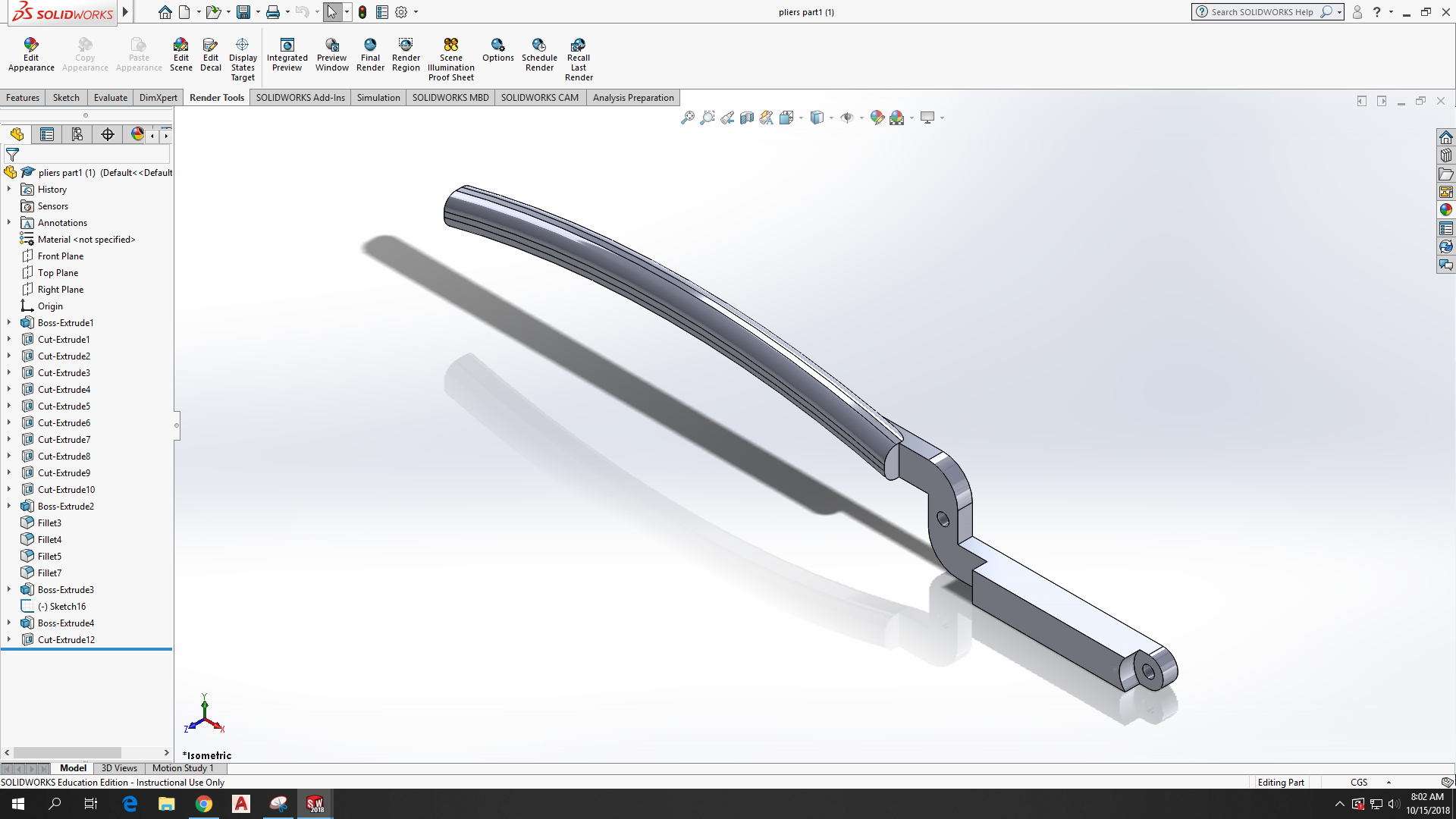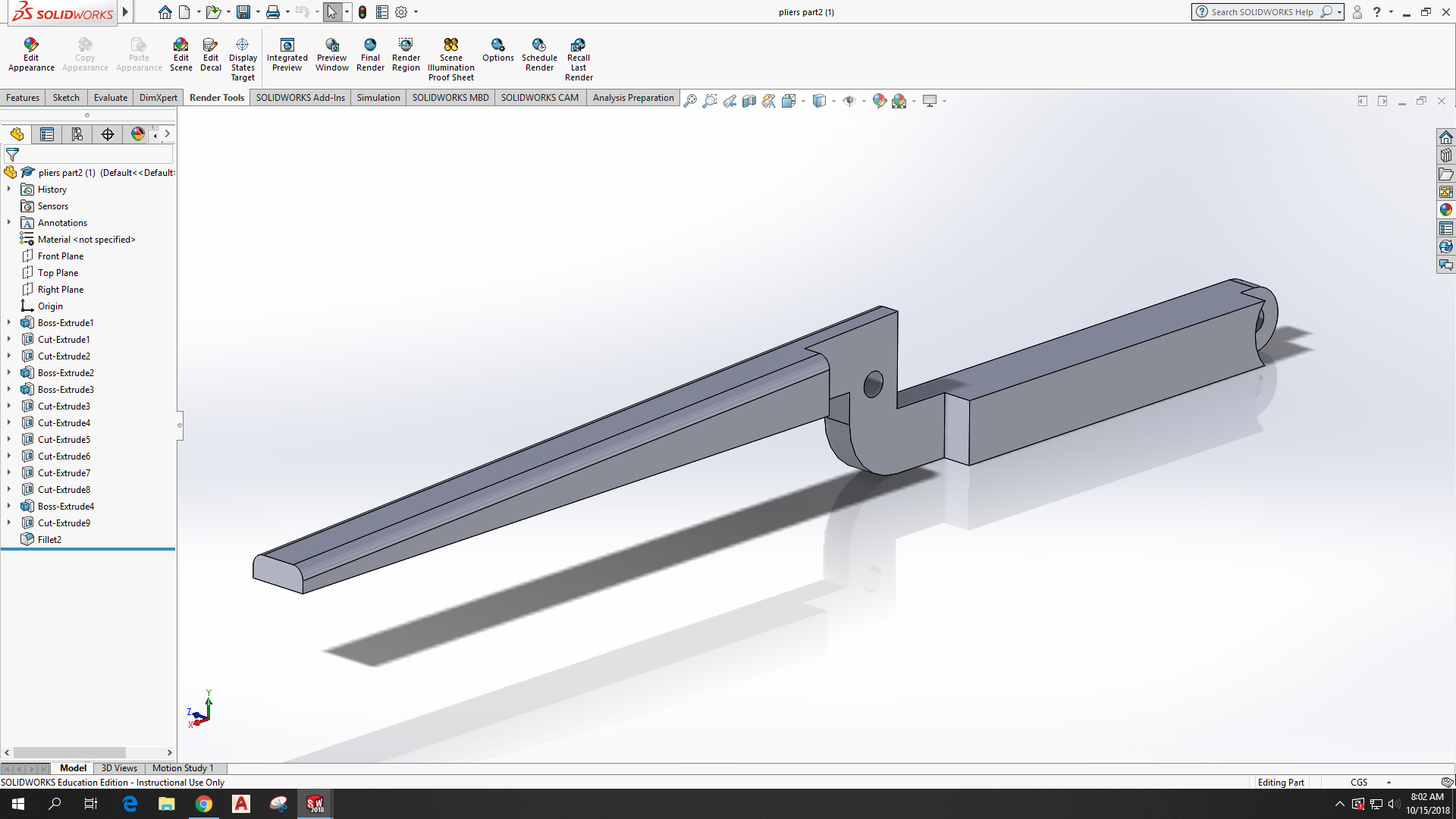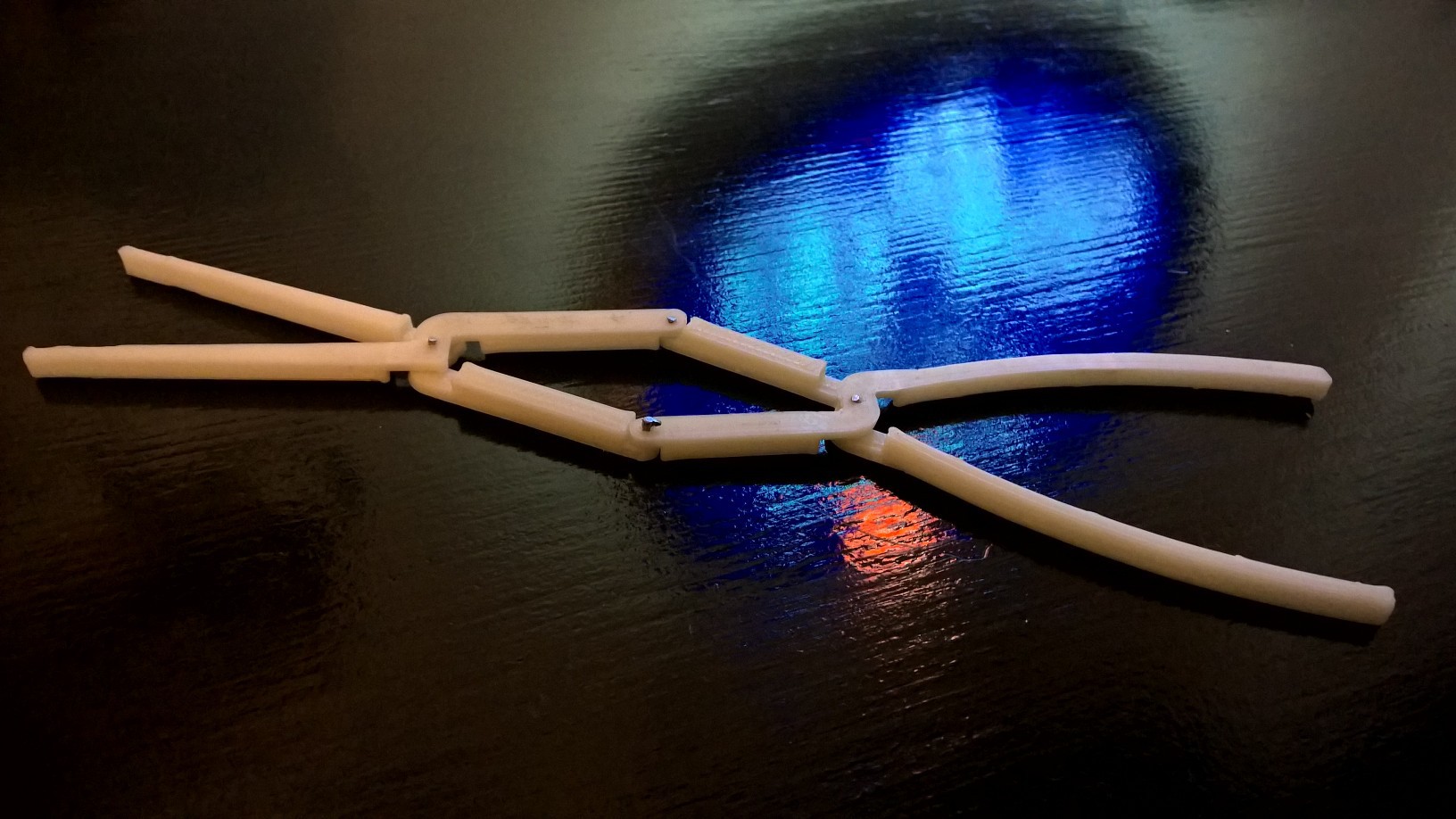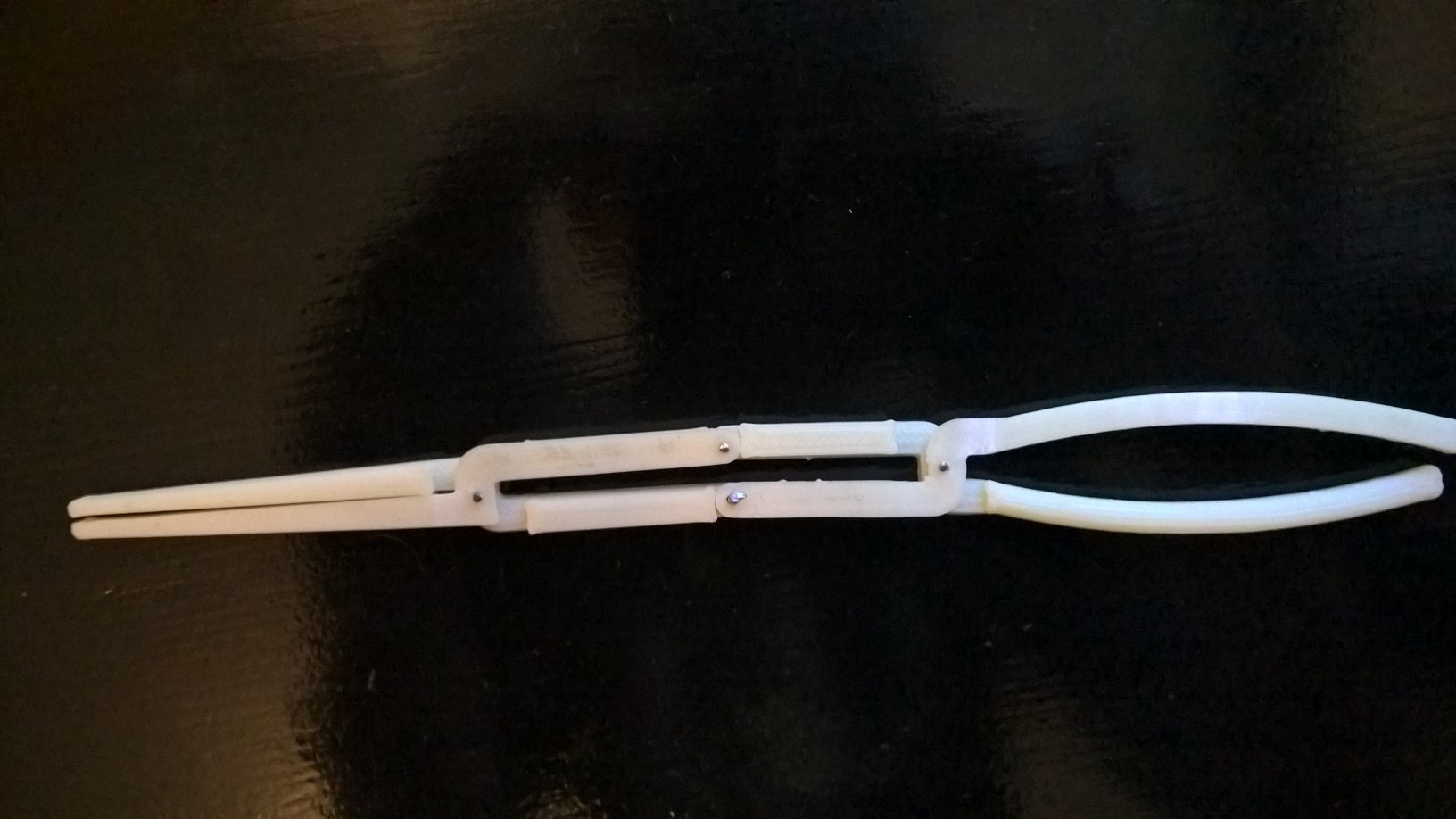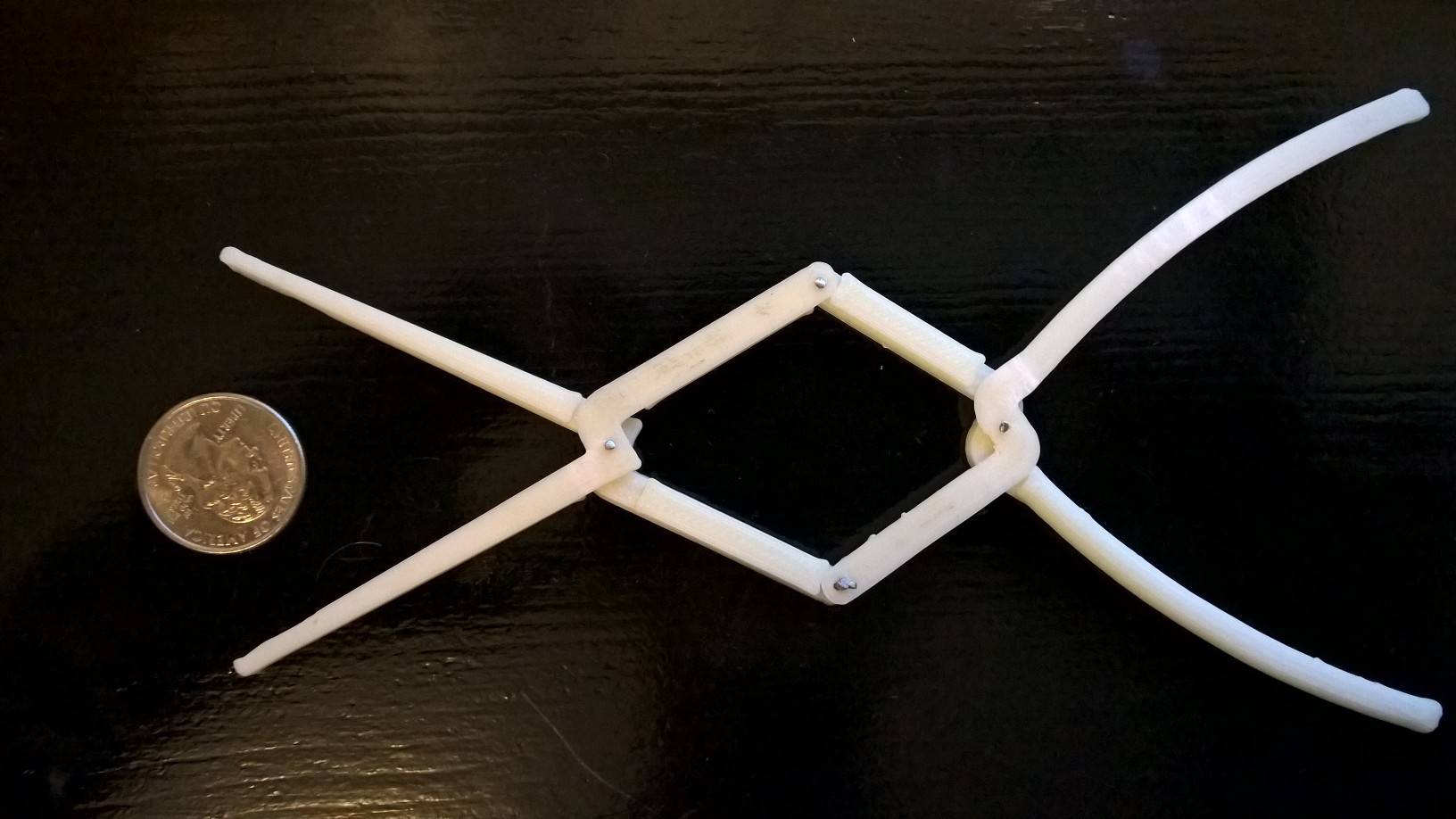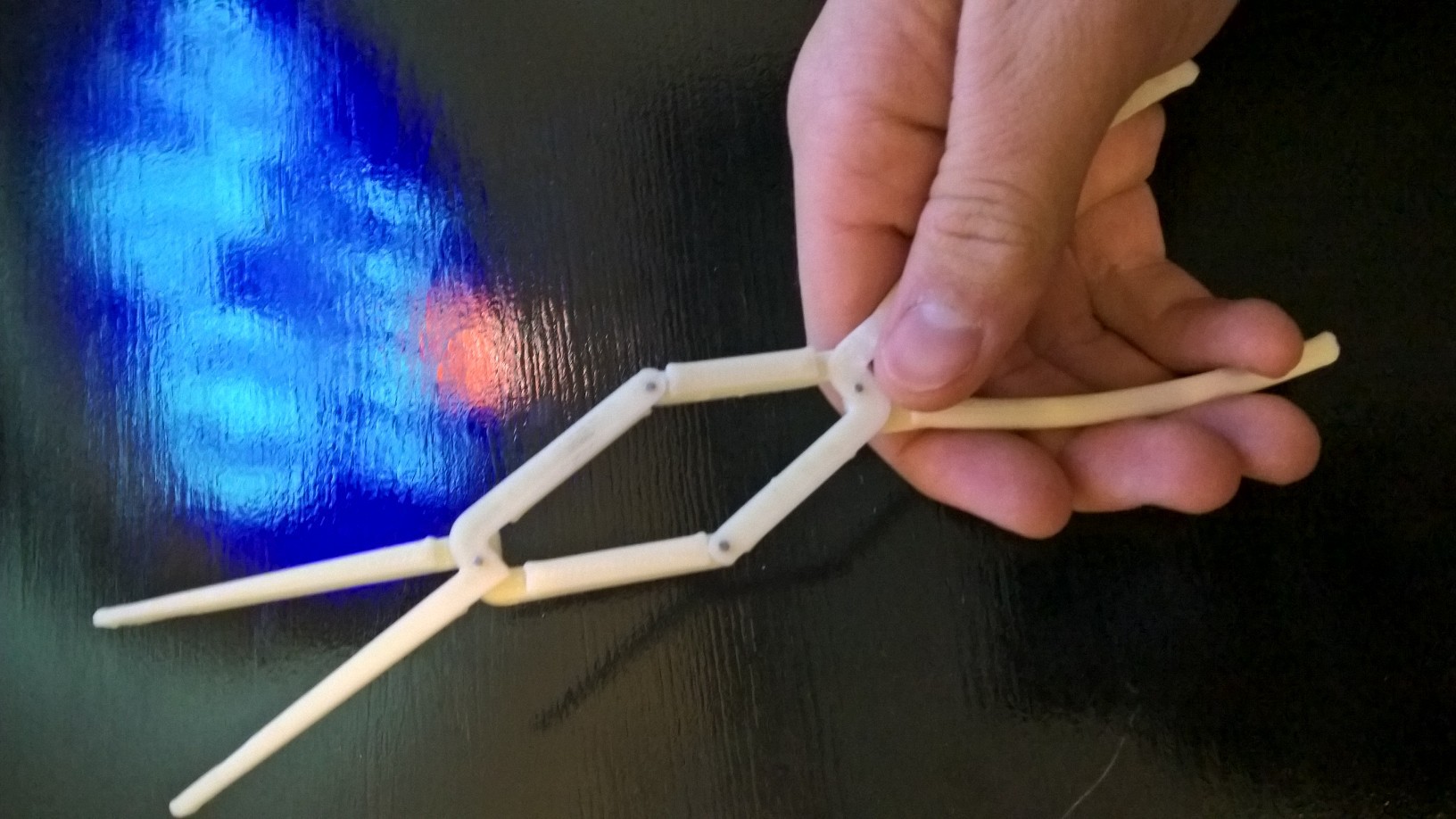 I went back in and made the handles bigger. I added small stoppers to help protect the joints from bending. I also scaled it up more in Cura, and printed at 30% infill.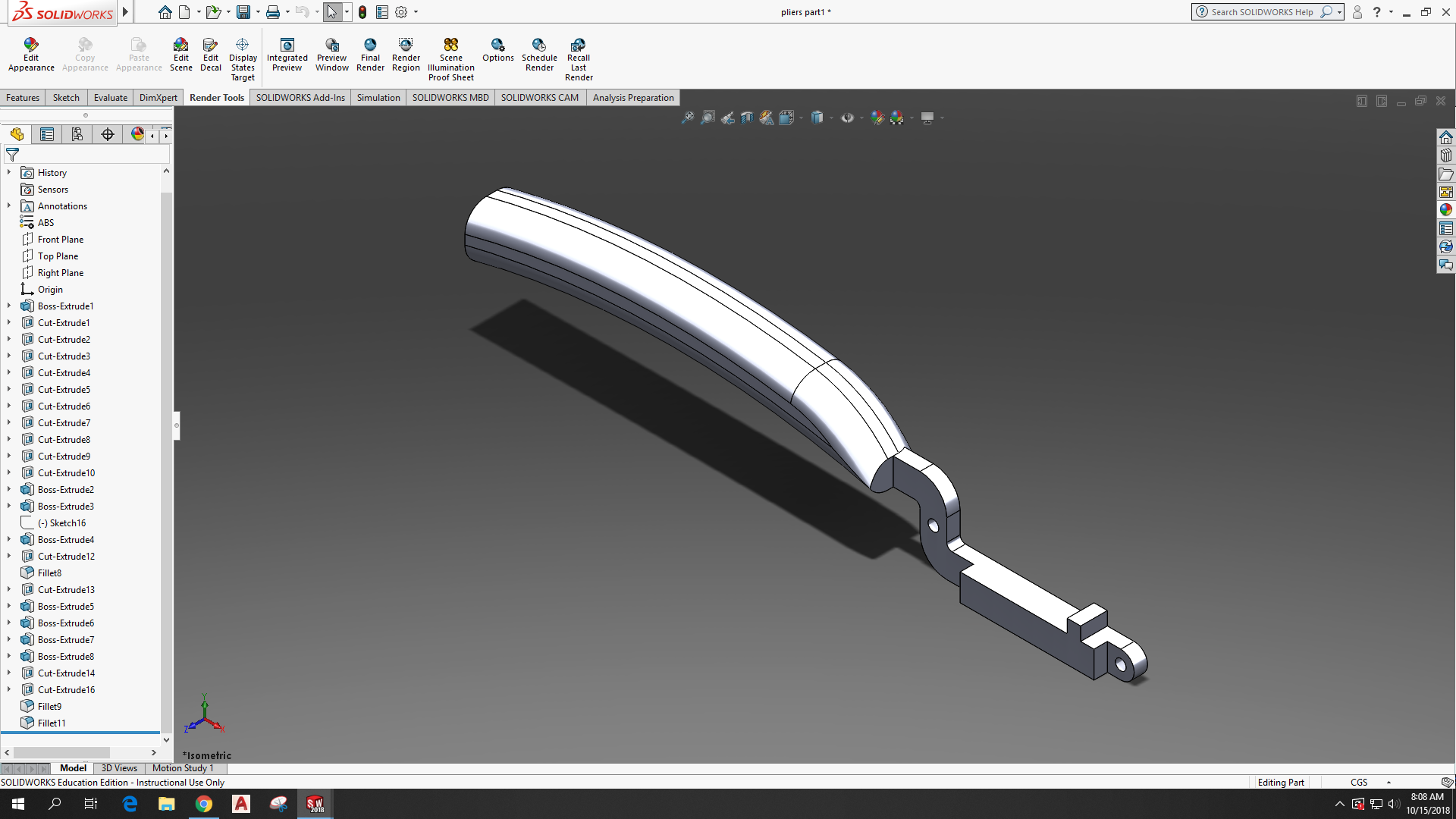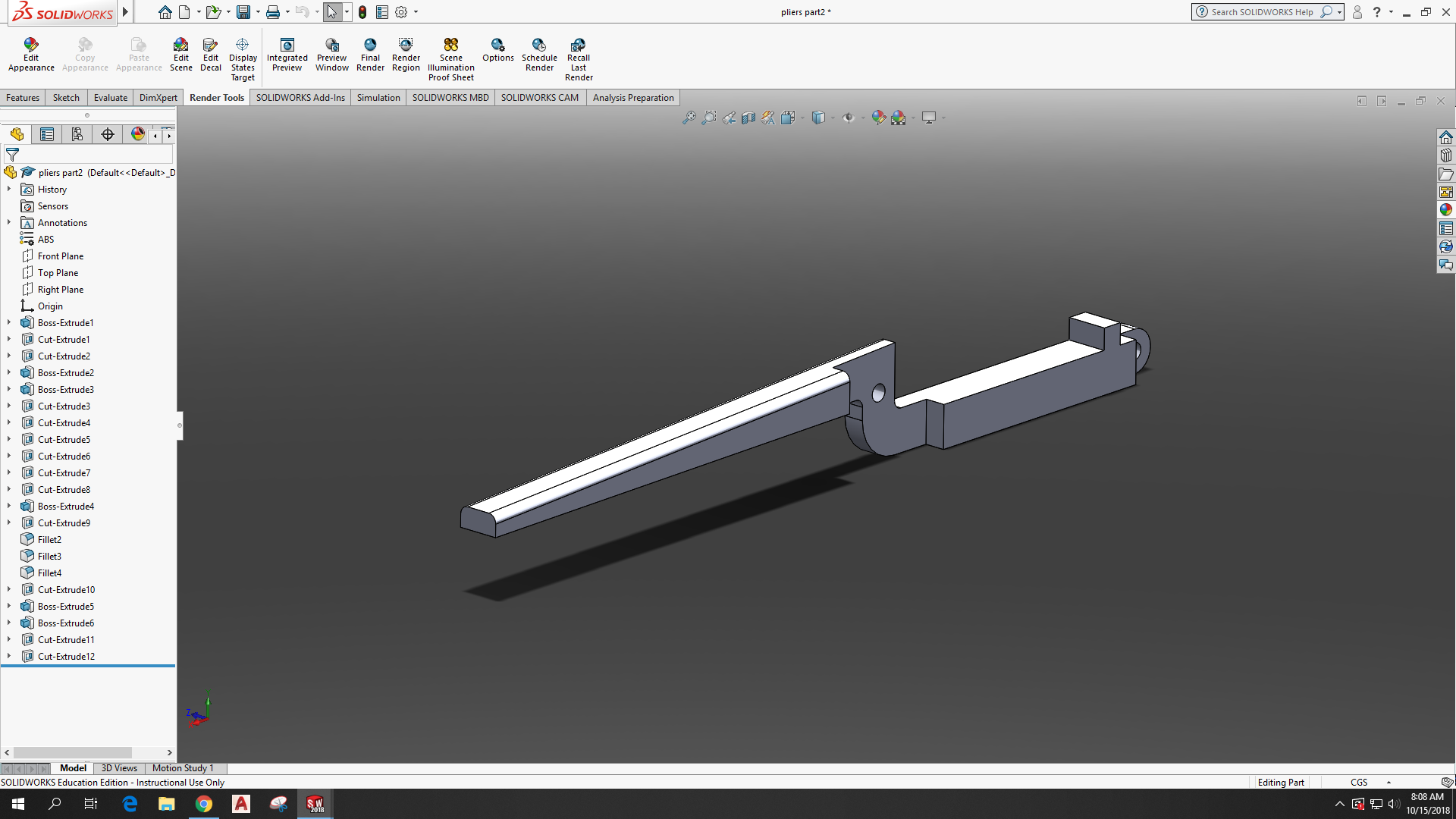 I just connected the joints with four small screws. There are no nuts, or washers, because I could not find any that would work.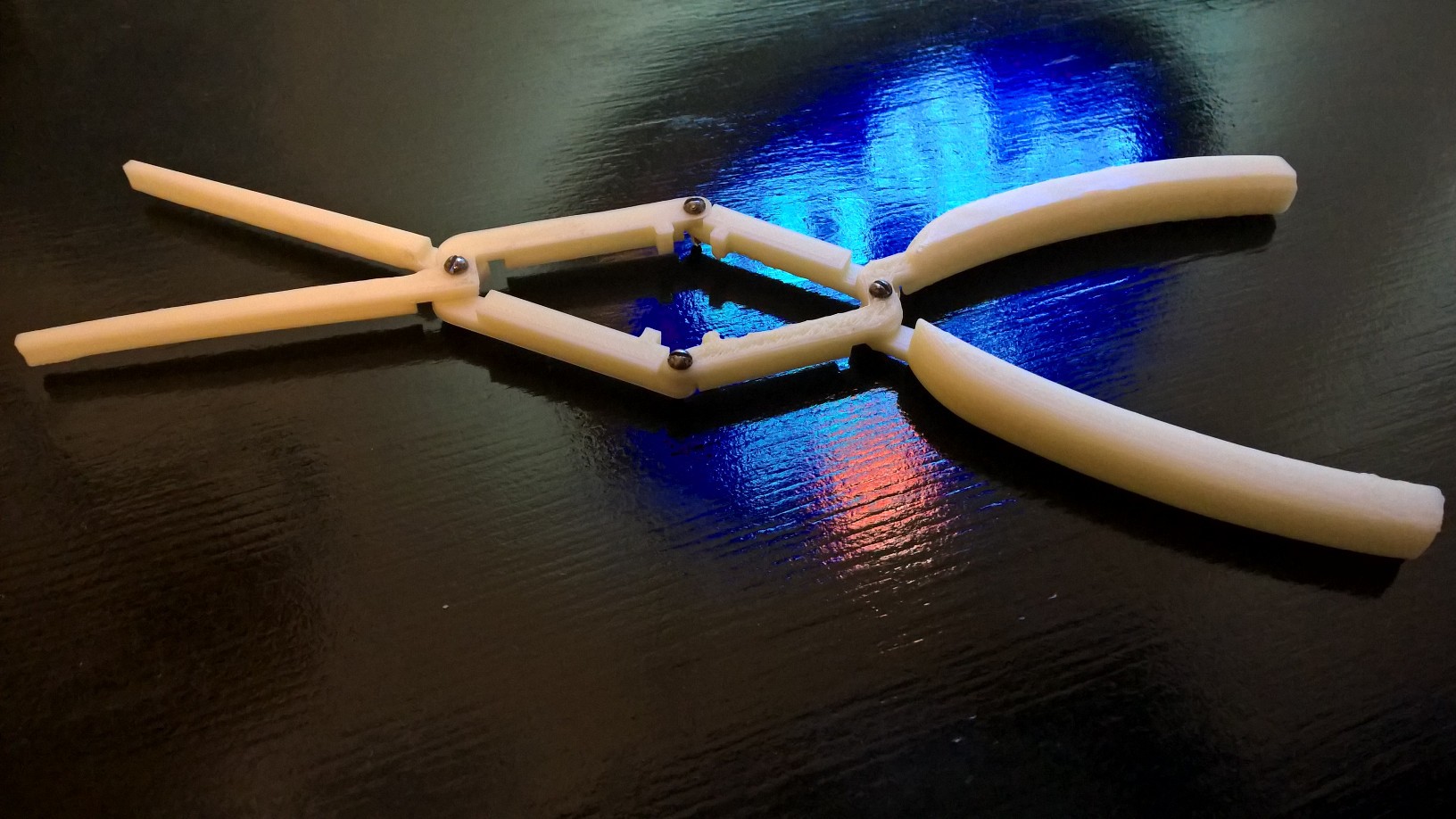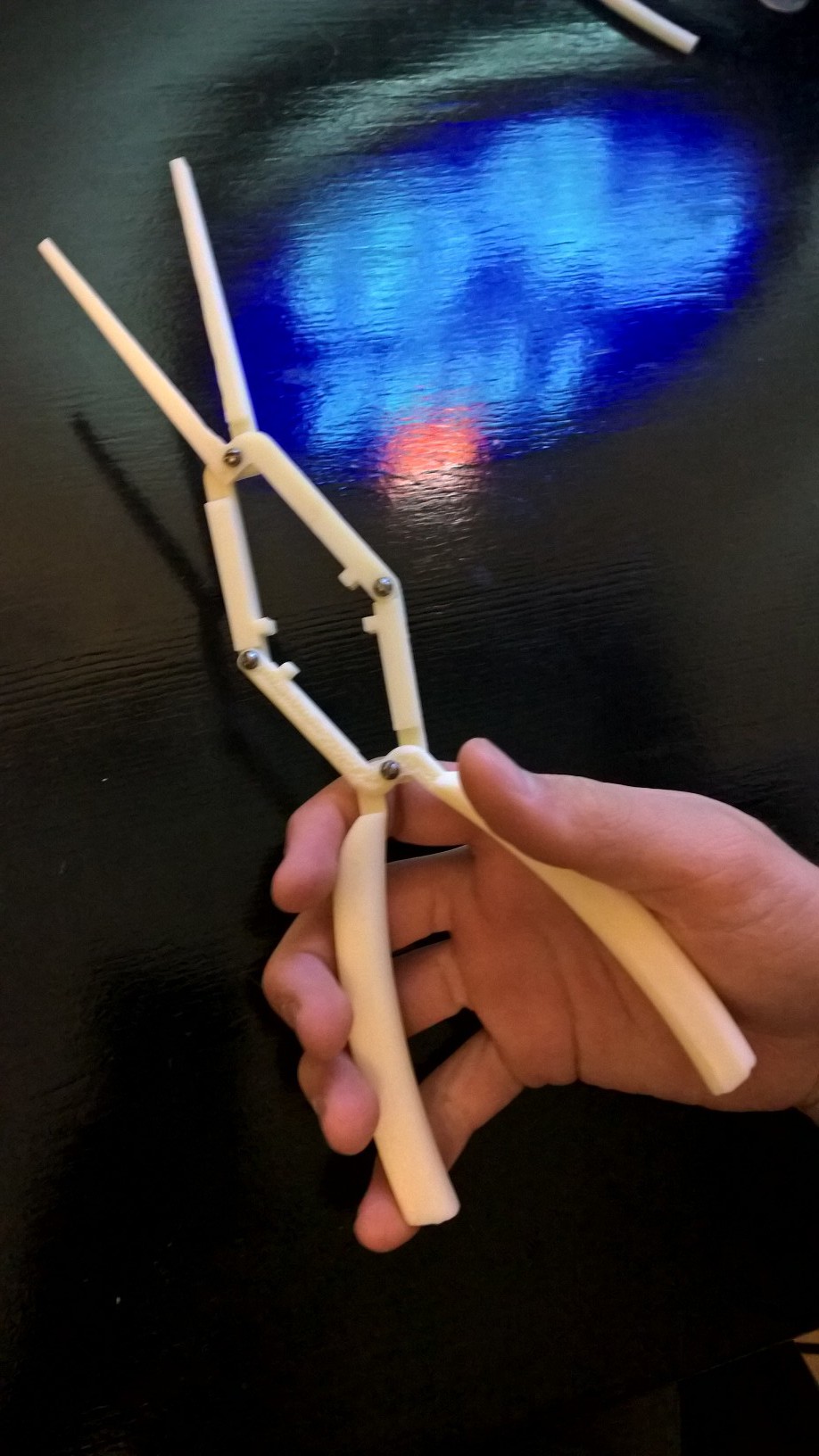 Here is a comparison of the two. I scaled the first one up by 200%, and the second one by 250%