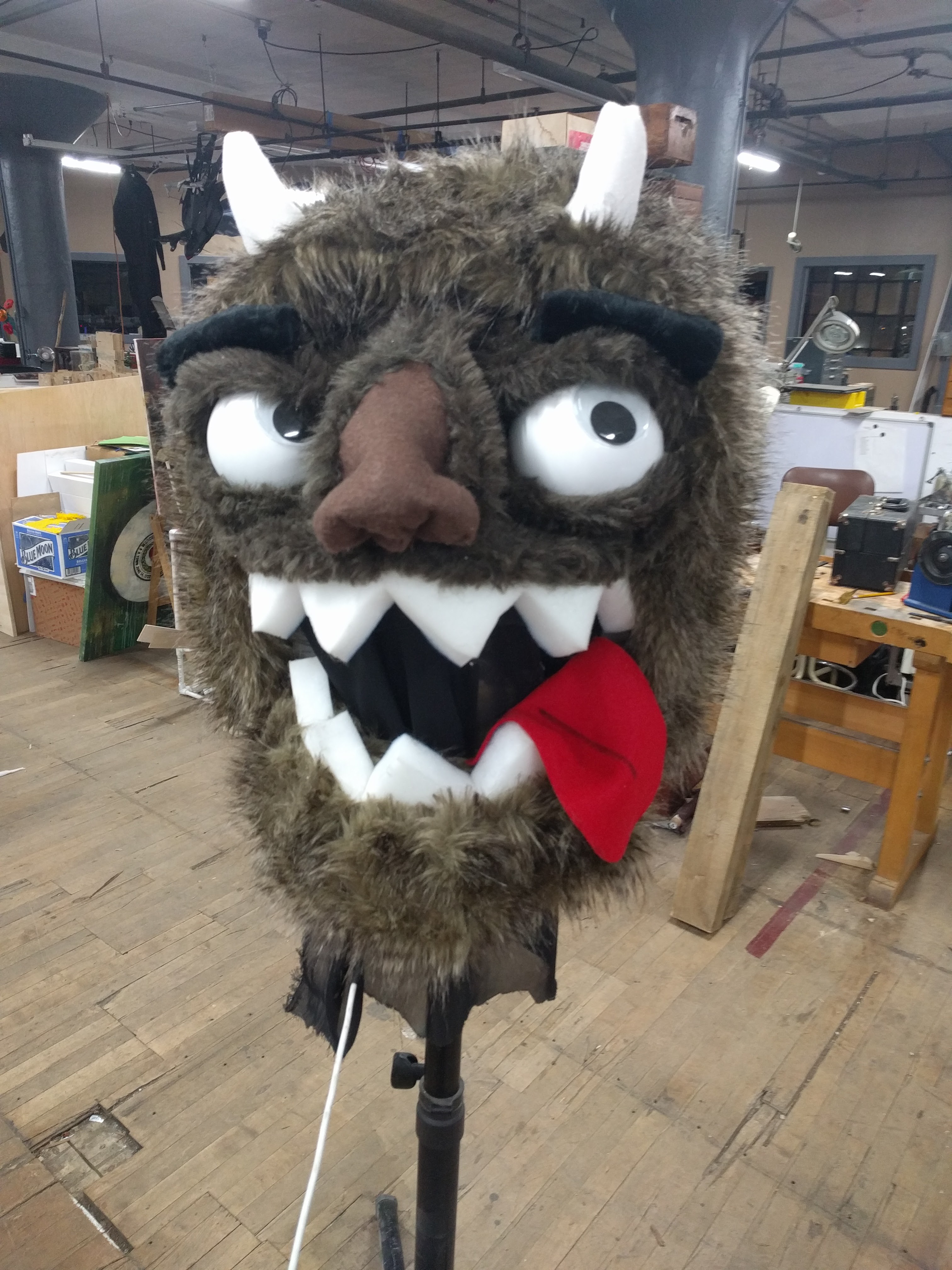 On Day 5 i did all the fur work for Morice. I started with making the foam understructure of the body.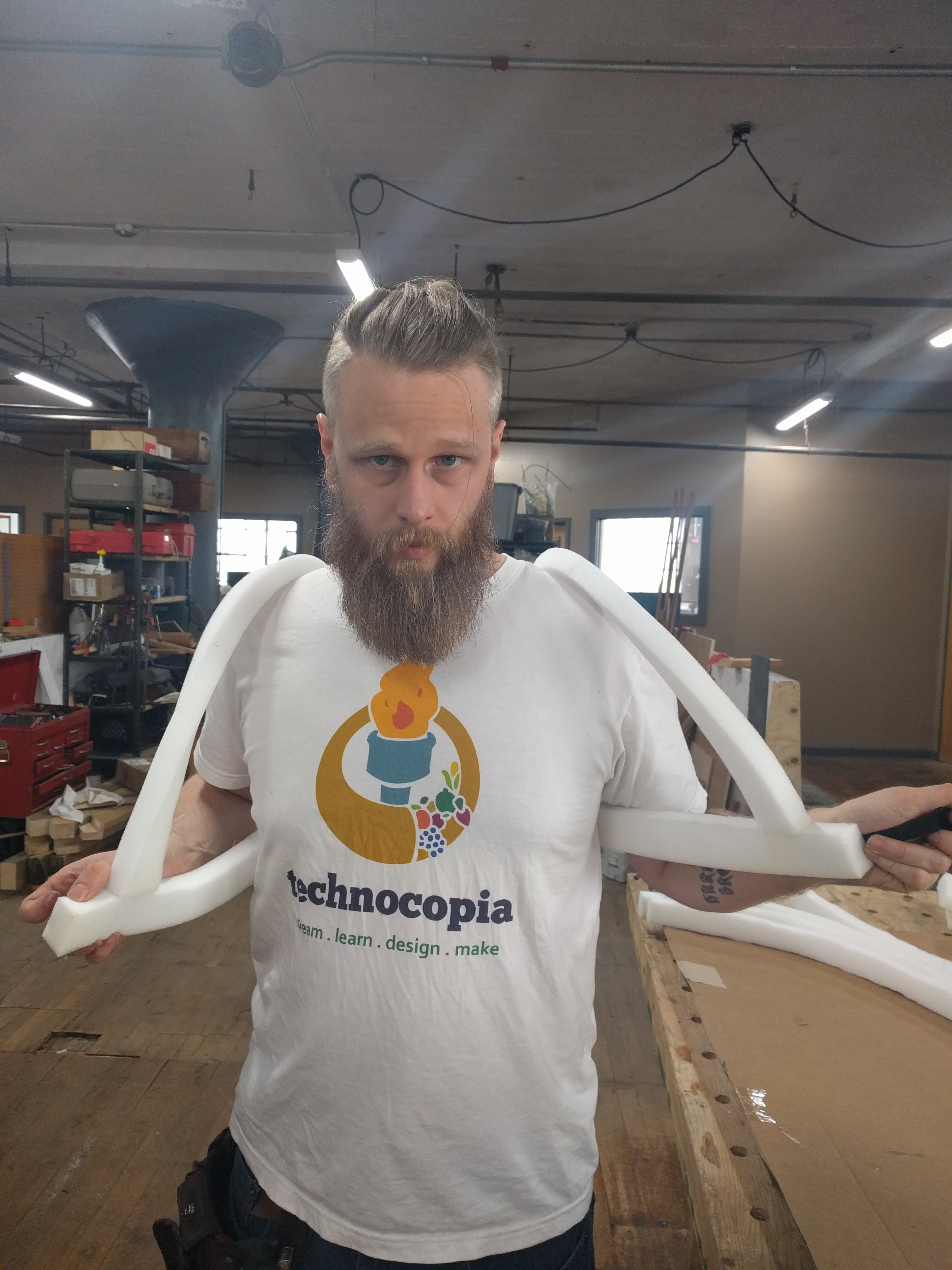 Next I added loops to support the taller shoulders i will be building
Next I added loops to make tall shoulders that match the profile of the head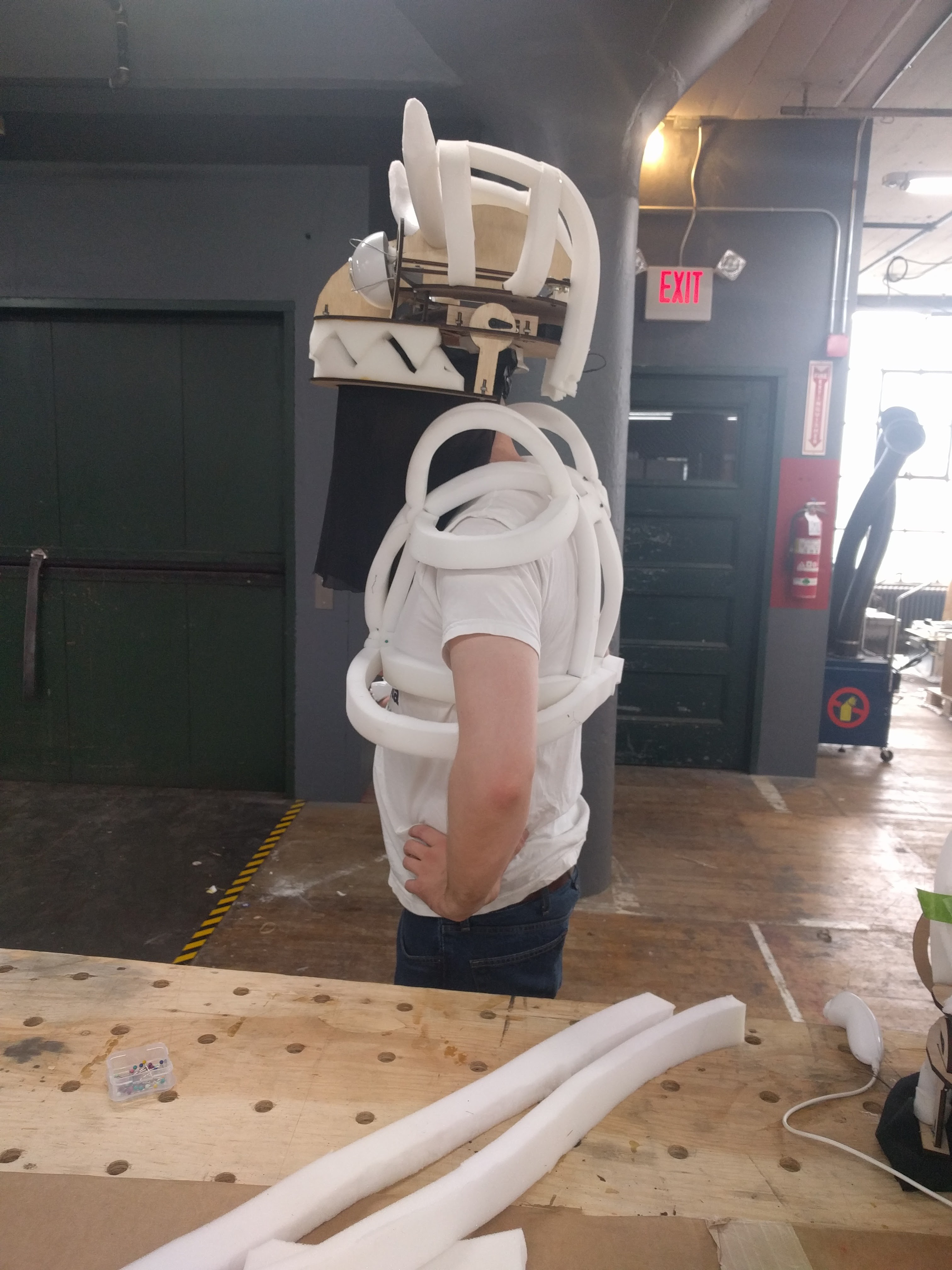 next I added a rough nosed foam to the frame, since it's secured to the frame,, you can wiggle it and it jiggles.
next I added wider ribs to bulk him out. I think these were not stiff enough, and i would go with retal like Adam Savage's Totoro next time.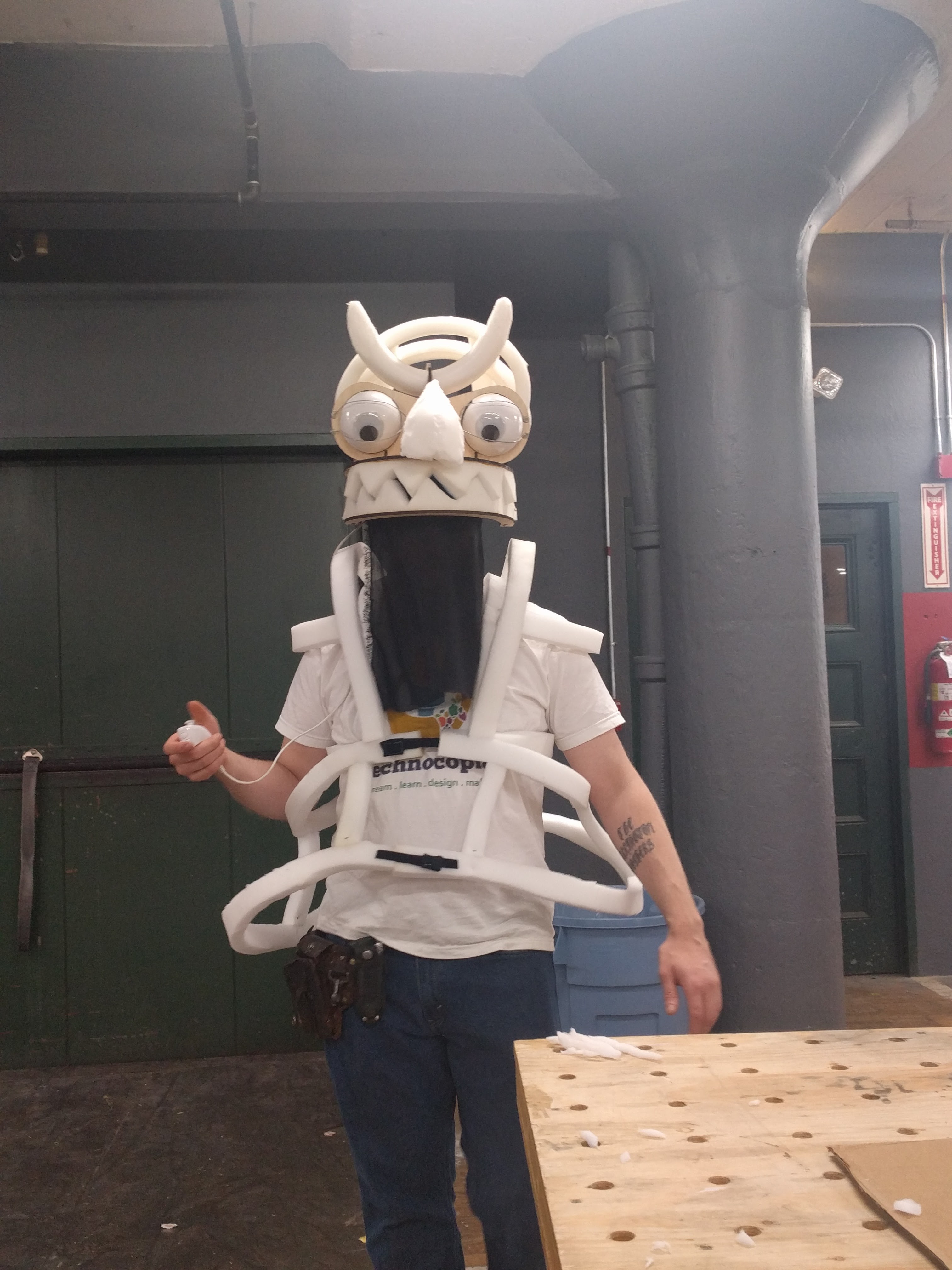 next I started the fur, laying it down strip by strip, gluing it to the frame underneath. The face is a short tight curled brown, and the rest is a shag faux yak fur that a friend had laying around. Here I am forming the nostril by stitching from the corner of the nose to the center of the nostril.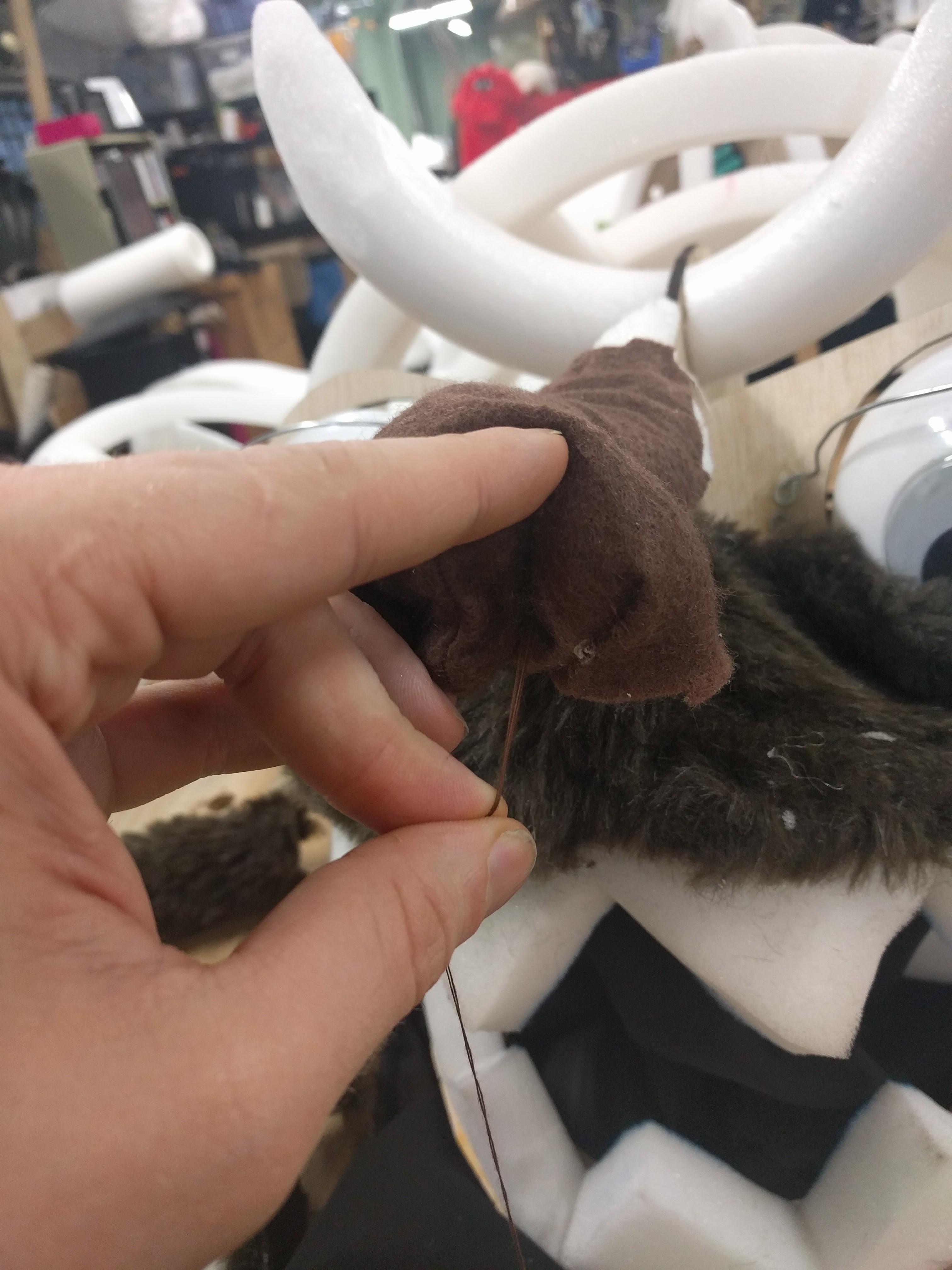 Next I add more fur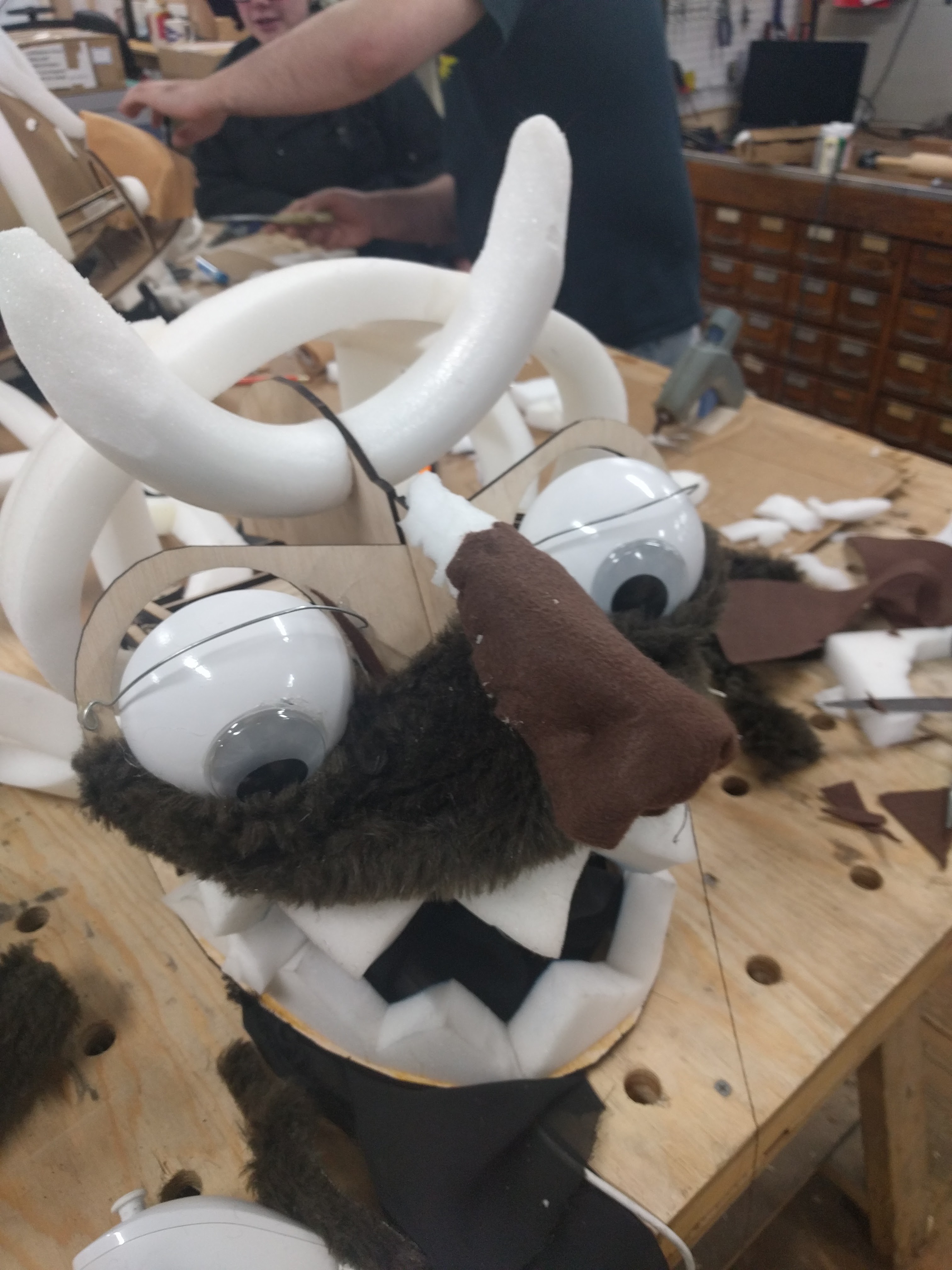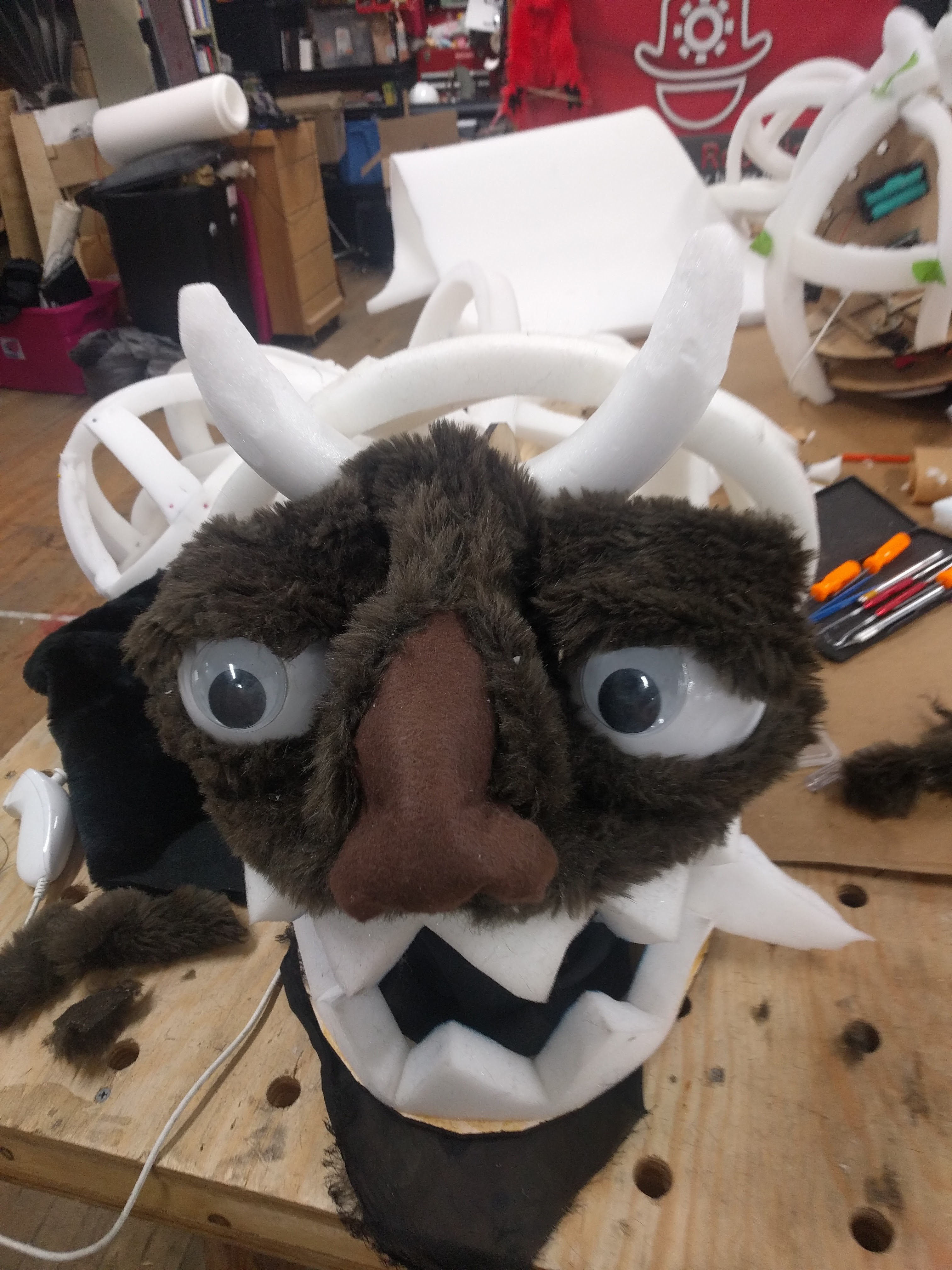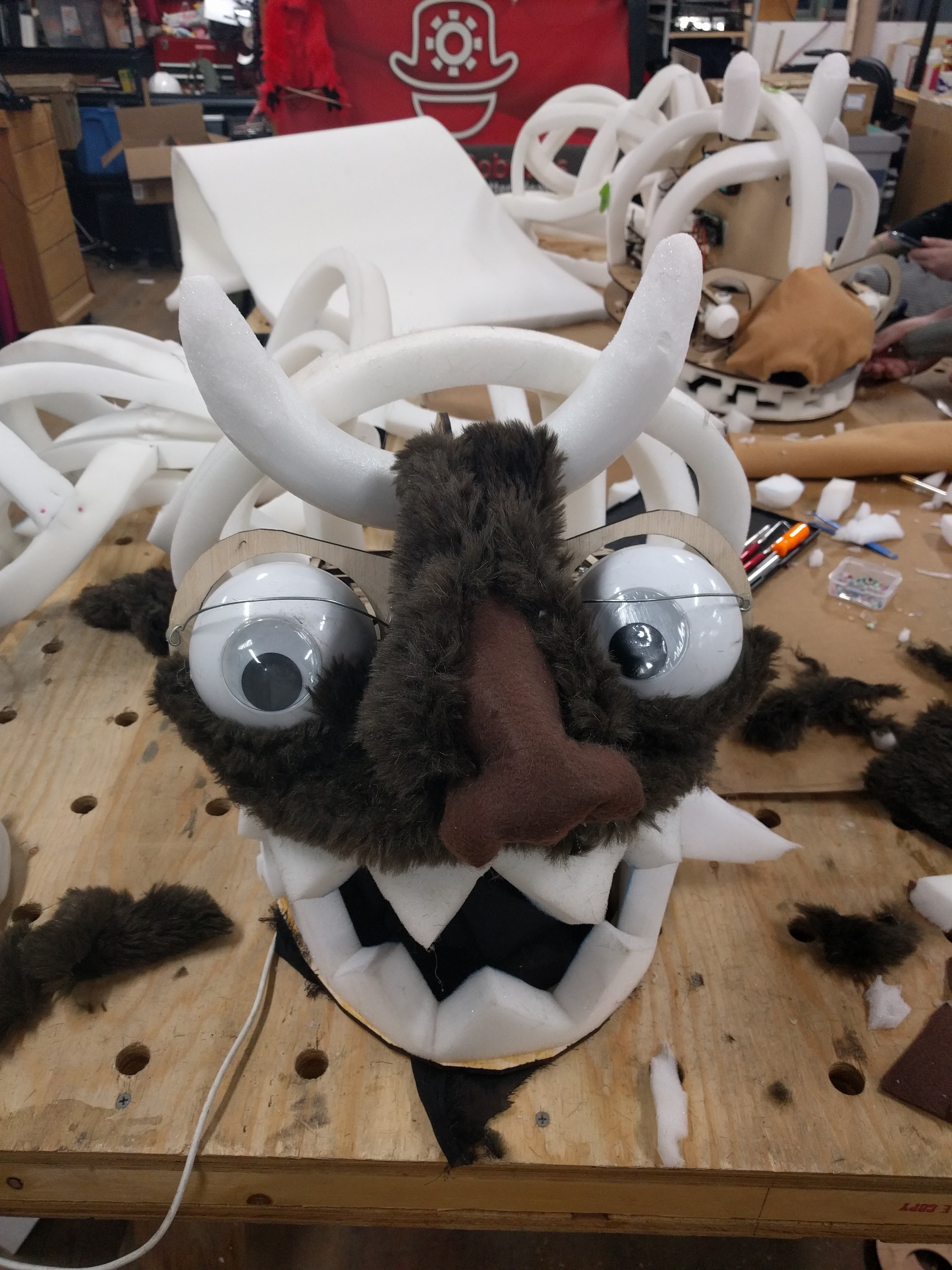 Next I added the shag fu to the outside and draped it back to see how it looked
Next i trimmed the fur and attached it to the frame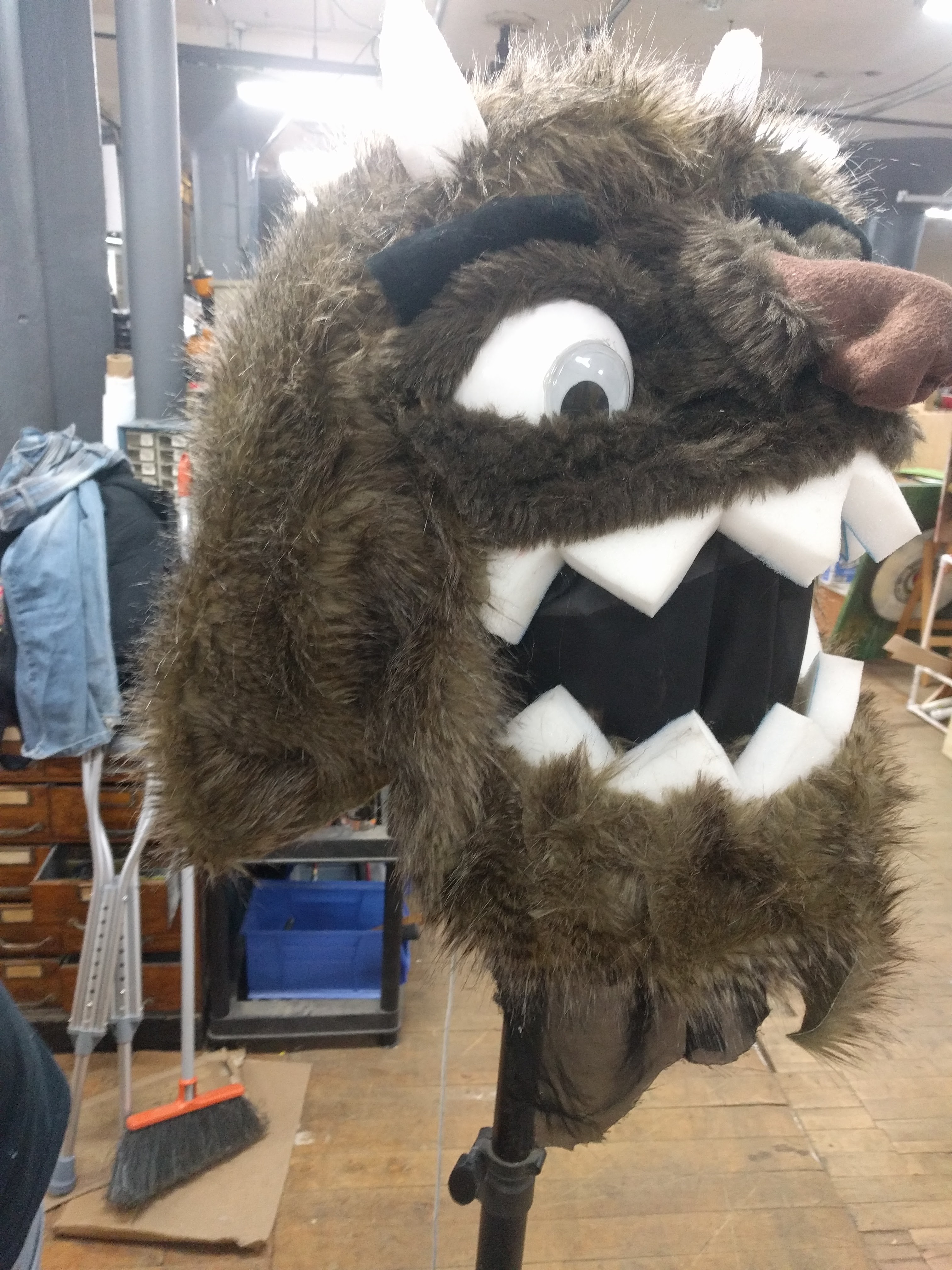 Finally i added loops of fur strips below the bottom teeth to make s jawline: