The prototype boards arrived today and they look beautiful!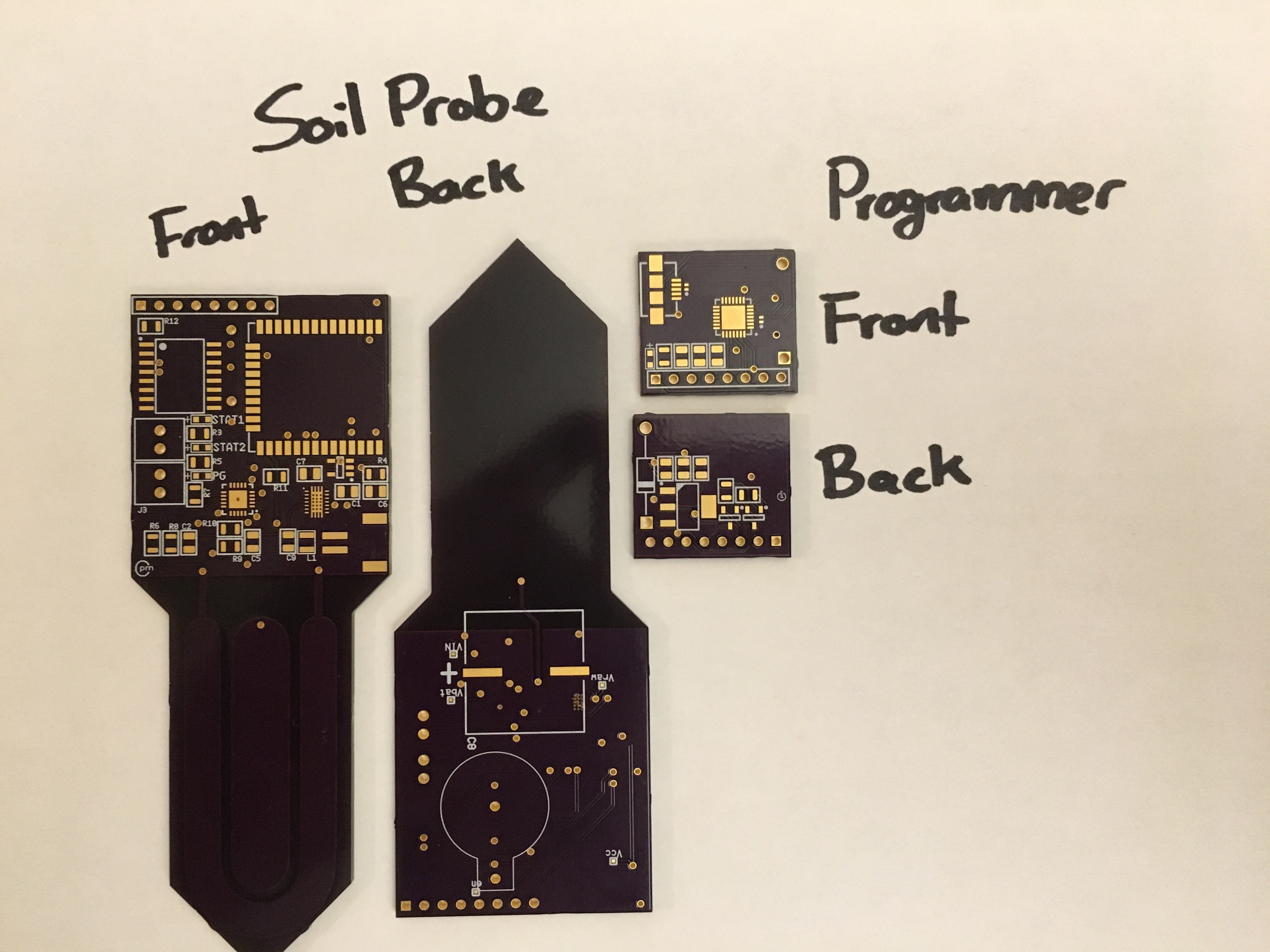 The components should arrive from Digikey tomorrow so one of the boards should be populated soon!  I'm a little nervous about making sure I solder all the smaller packages correctly, especially the TPS63021 SMPS (Can be found to the right of the QFN footprint on the front of the soil probe.
If board population goes well I expect to have a demo working on the board by next week.  Coincidentally, I'll also be presenting it in my final class session next week.