I managed to find an old footswitch I built many moons ago.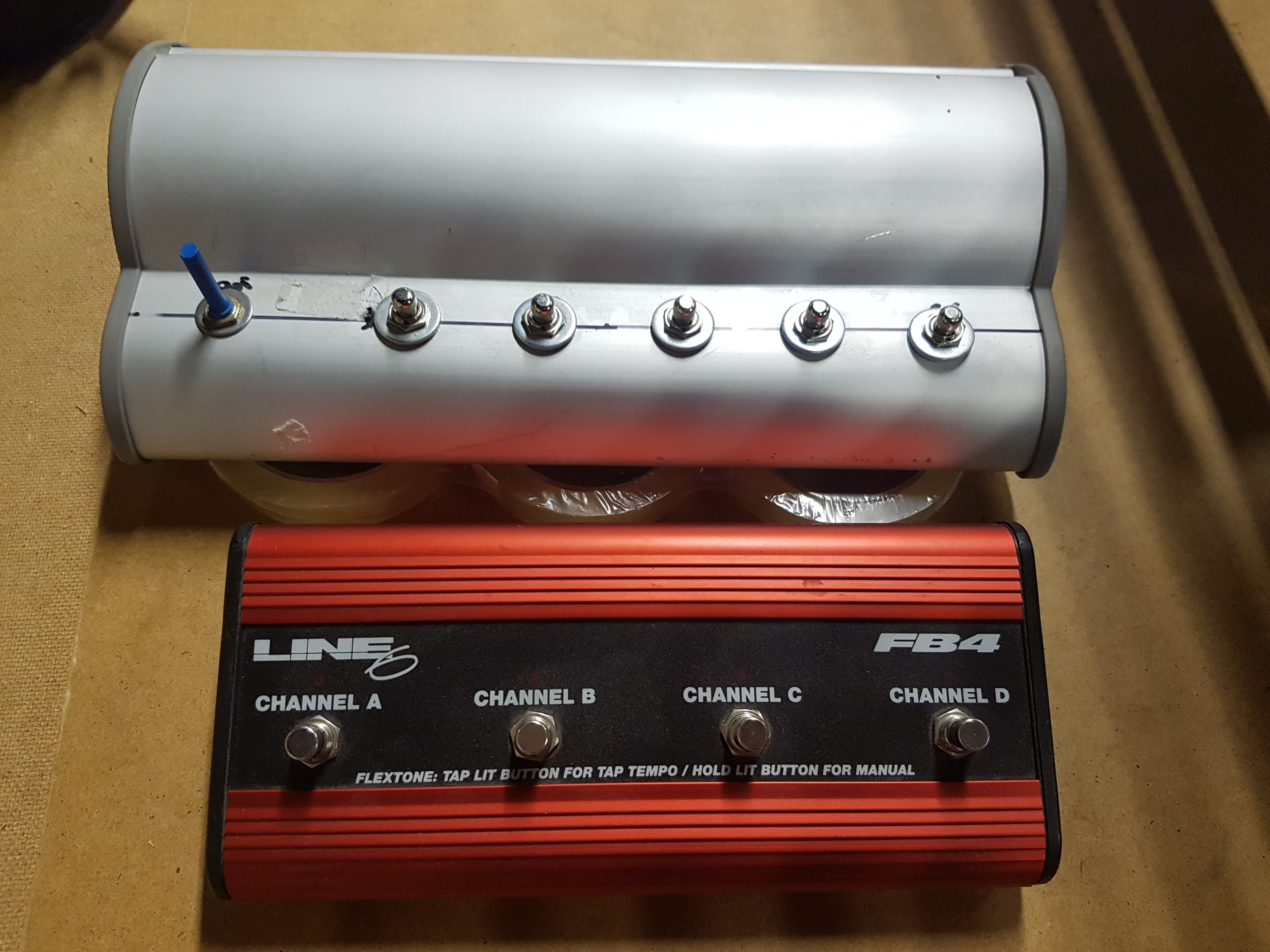 This grey monstrosity,  pictured next to a Line 6 FBV footswitch, will be ideal to modify into my input device.

I might even squeeze the Tinkerboard inside, plus it could be modified to have a slot for the interface to fit into.