The next step involved designing a laser cut enclosure for mounting all the PCBs and all other electronic components.  3mm clear extruded acrylic is used for the first version of the enclosure.
Design in Fusion 360
Fusion 360 was used to design the acrylic panels that are assembled into an enclosure.   I've used Fusion 360 for some simple design projects, but nothing this complex.  It was a steep learning curve, aided by a few excellent YouTube tutorials, for example:

Learn Fusion 360 or Die Trying LESSON 3: Understanding Constraints
Fusion 360: How to Export as DXF File
The enclosure is composed of 2 main sections:
Three acrylic panels that carry the sensor PCBs and will fit inside the Accurite vented enclosure
Six acrylic panels that carry the CPU PCB and components for the user interface, such as the display and buttons.
The 3 KiCad designed PCBs were exported as DXF files so that the standoff mounting holes could be pulled into Fusion 360.
Here are a couple of screenshots of the enclosure in Fusion 360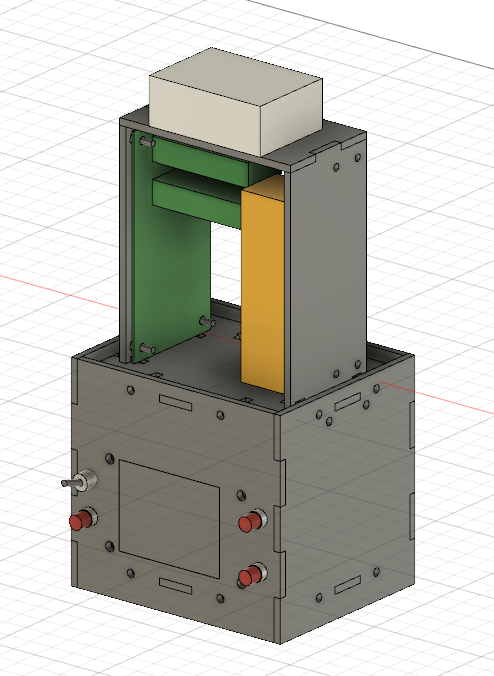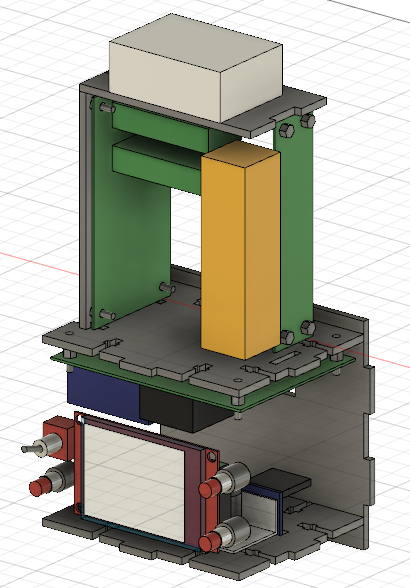 A browser viewable version of the Fusion 360 design is here
Laser Cutting
The 3mm acrylic sheet was cut on a 50W laser cutter at Victoria Makerspace
"Days to design, minutes to cut"  - the laser cutting time was trivial, maybe 20 minutes.  
A T-slot technique is used to connect the panels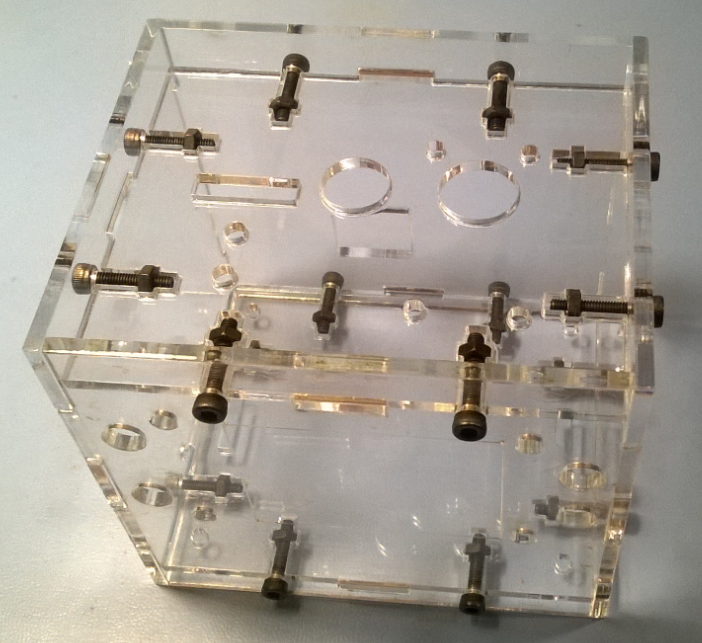 Assembly
Final assembly, with PCBs and components mounted to the acrylic panels.   The front face has the display, on/off, reset, and two buttons for the user interface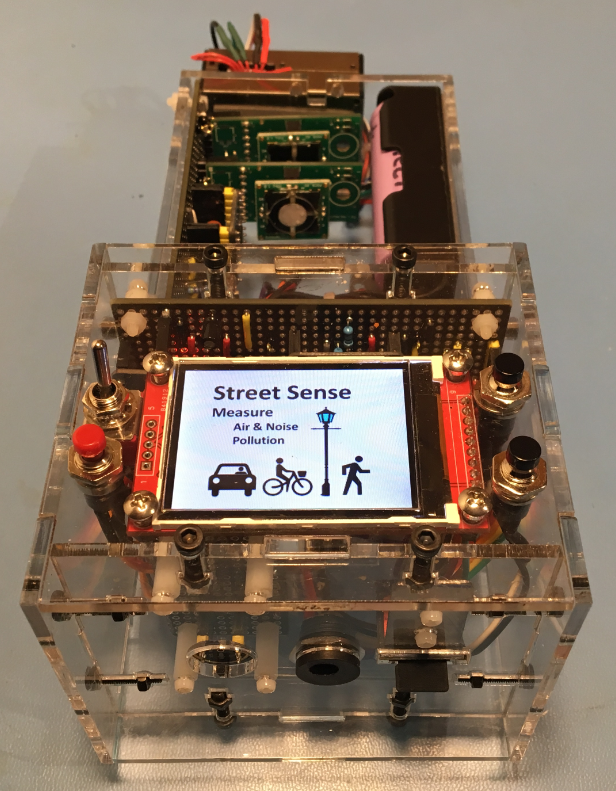 On the bottom is the SD Card slot, jack for DC power, and opening for the I2S microphone (seen below, left to right)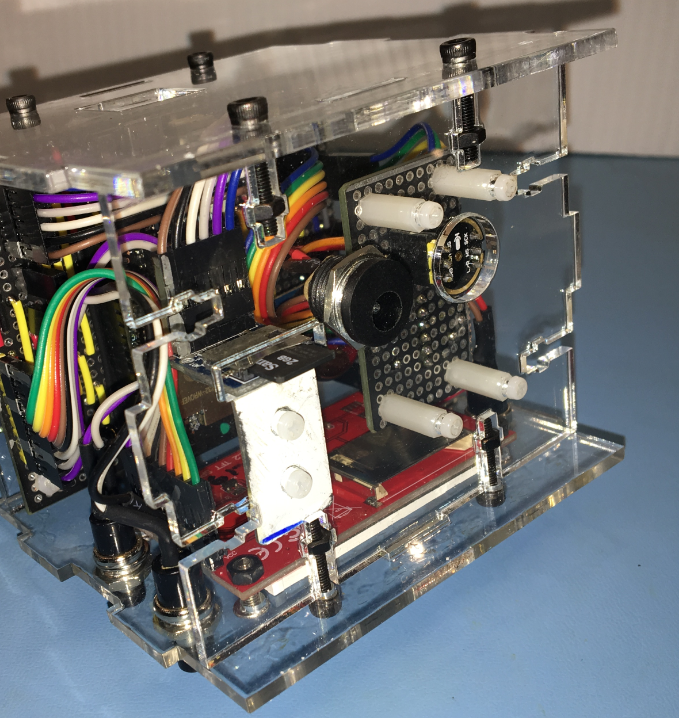 The T-slot approach allows the side panels of the cube section to be removed.  This facilitates taking measurements on the CPU PCB.  The top section shows the Ozone and NO2 Spec Sensor modules, mounted downwards so dust does not fall onto the active sensing surface.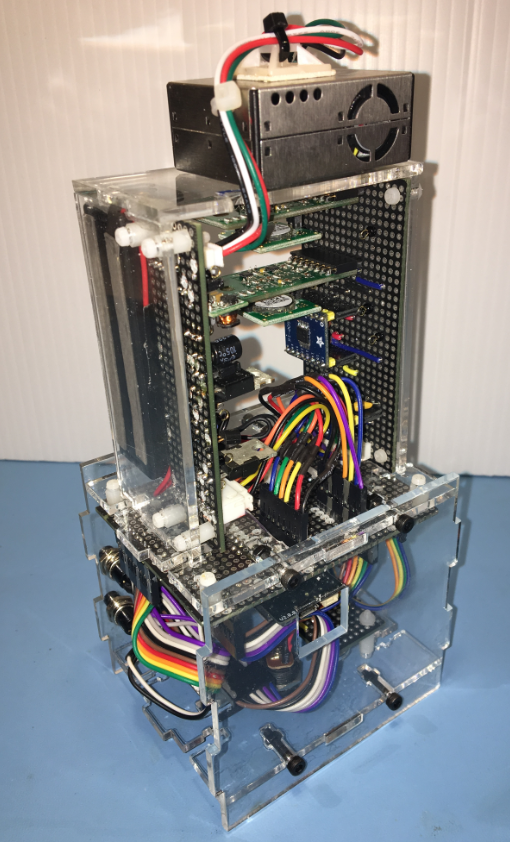 Finally, a view with the sensor section installed inside the Accurite weather shield