So this log is a real quickie.
I got 4 washed concrete panels which have exactly 1x1m when laid down as a square.
I had to level the ground before that and used a rubber mallet to get everything level afterwards.
One problem is rain. A heavy rain shower later it looked like this: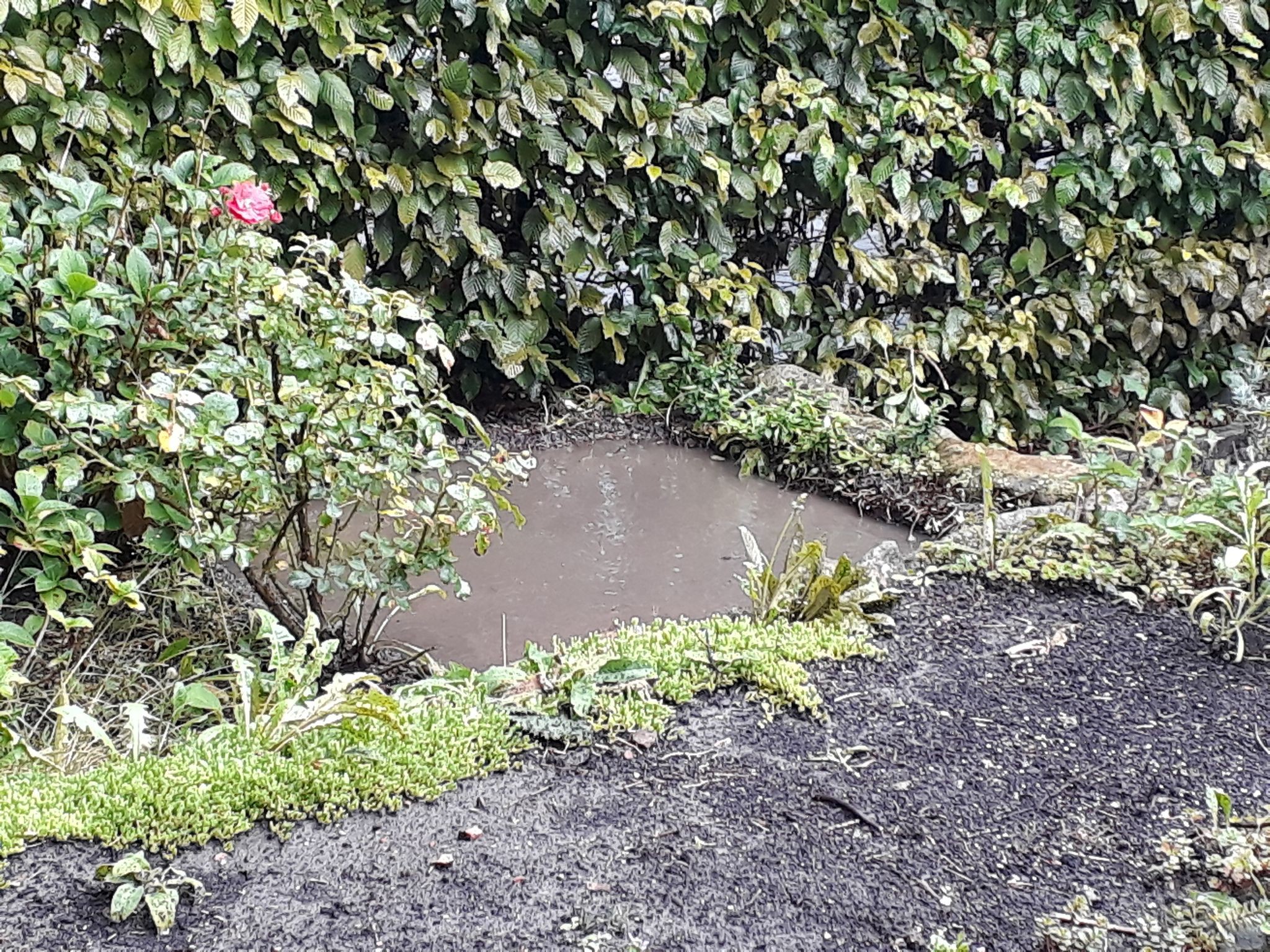 I'll have to put a drainage to avoid this.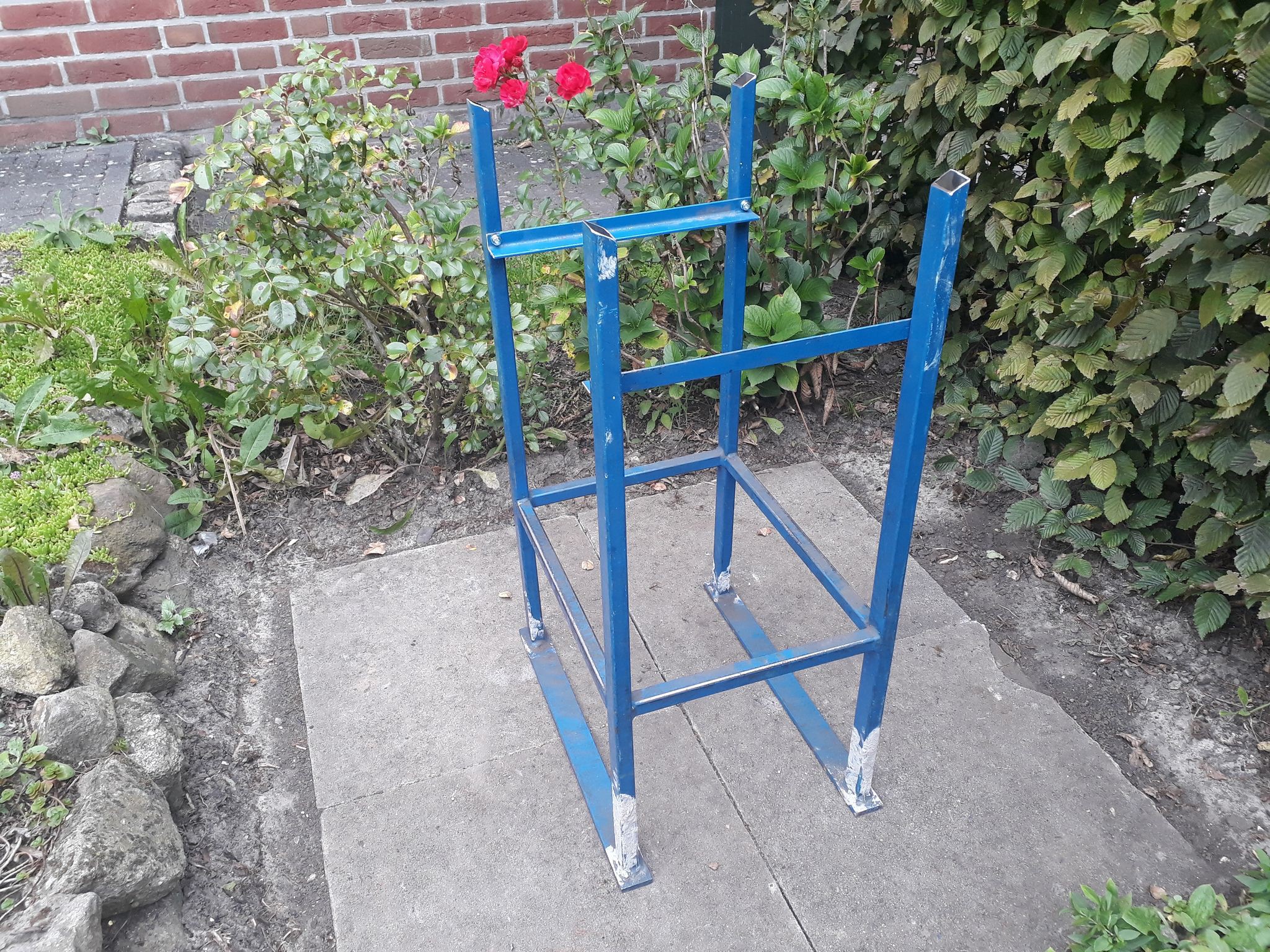 This is the frame I found in the metal dumpster. I modified it a bit to fit my needs. Picture above doesn't show the final version anyway. You'll see how I modified it in the next posts!