Until log 6 the oven had no real front. No door, no hinges, just an opening made from flimsy metal (drums are made from around 0.8 to 1mm thick sheet metal).
I measured everything again and came up with the following dimensions of the front face: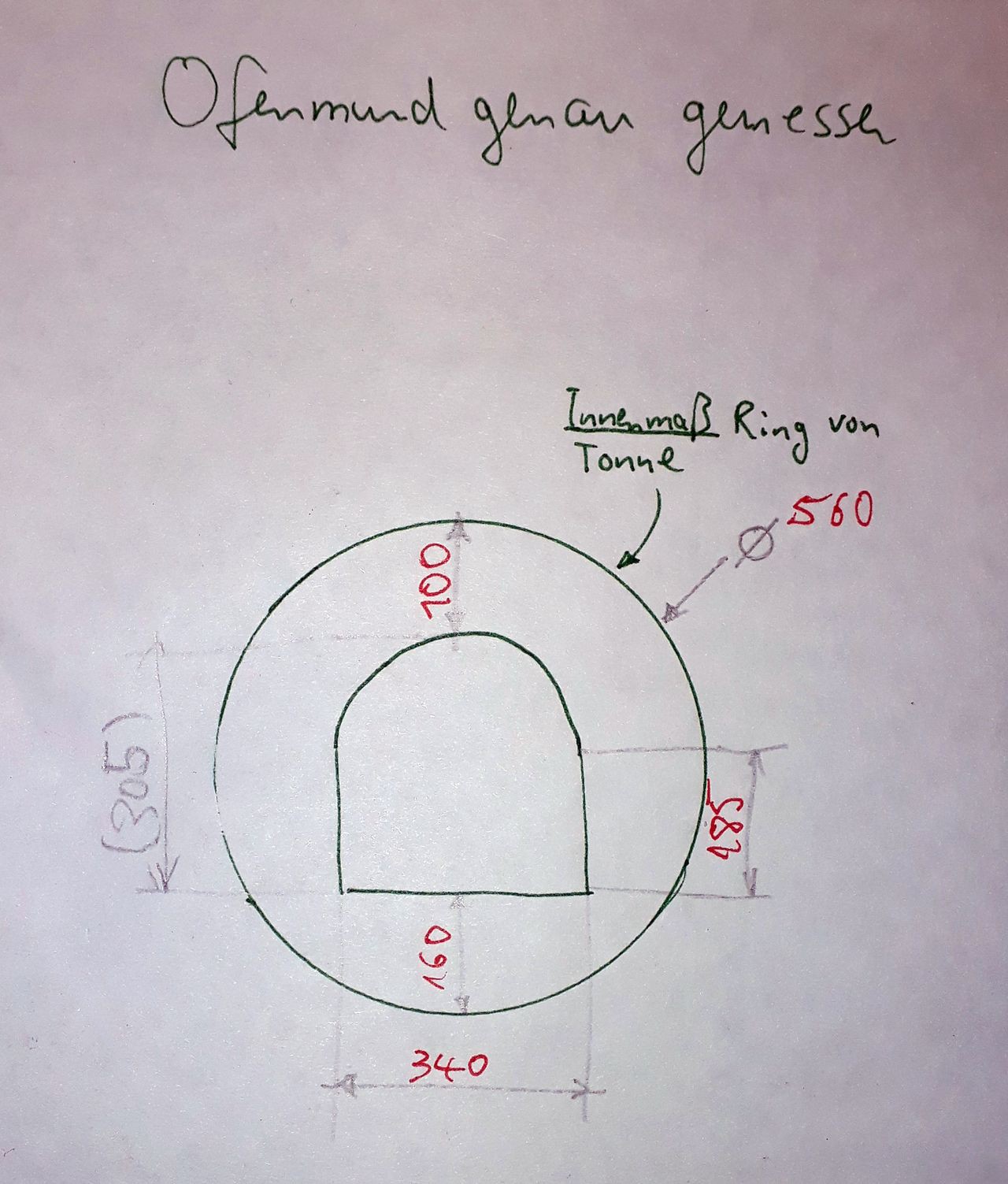 So, I sat down and did some CAD'ing and ordered the parts in 8mm thick standard mild steel (S355JR, 1.0045).
I have no pictures of the single parts but here it is mounted to the front: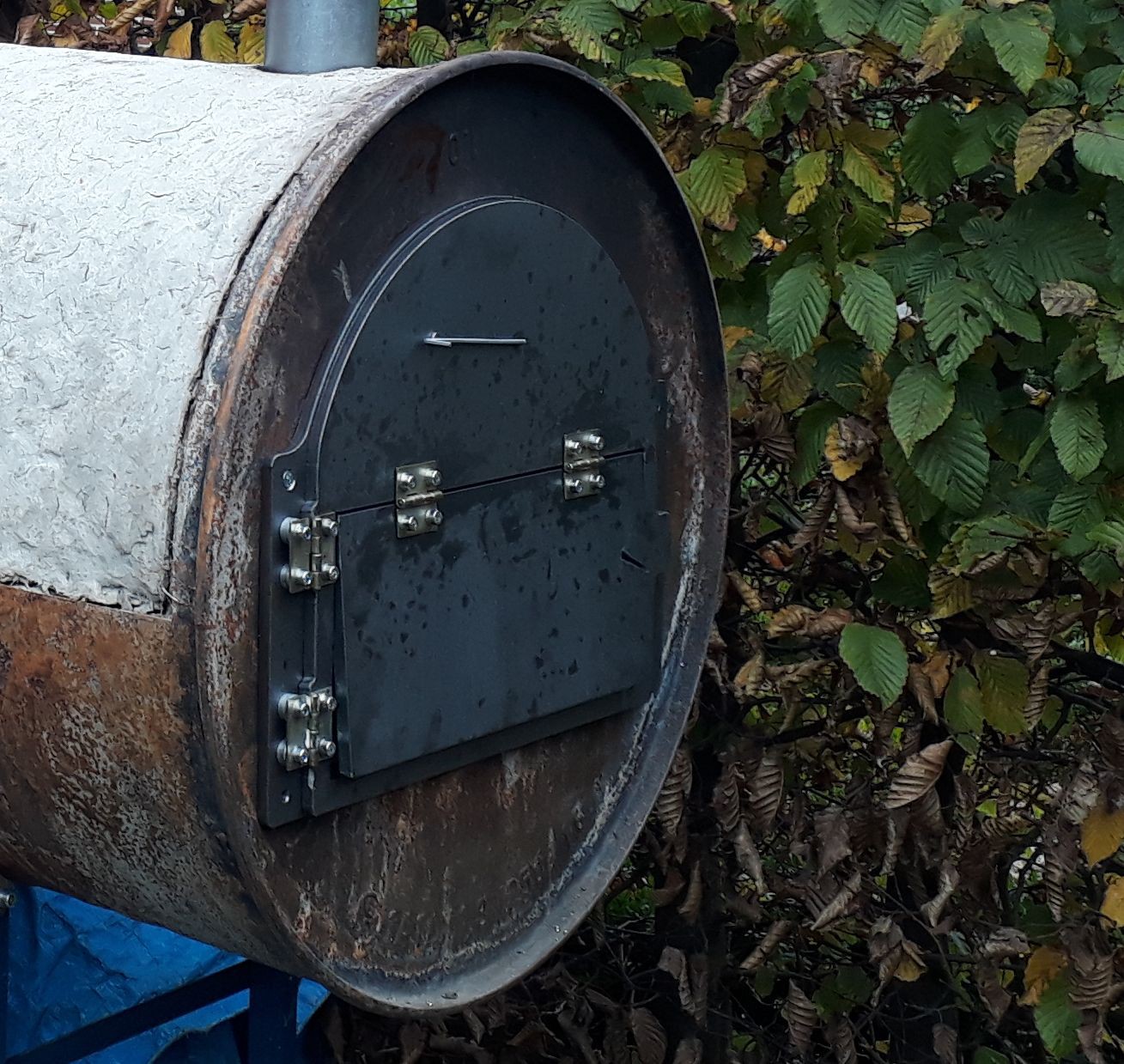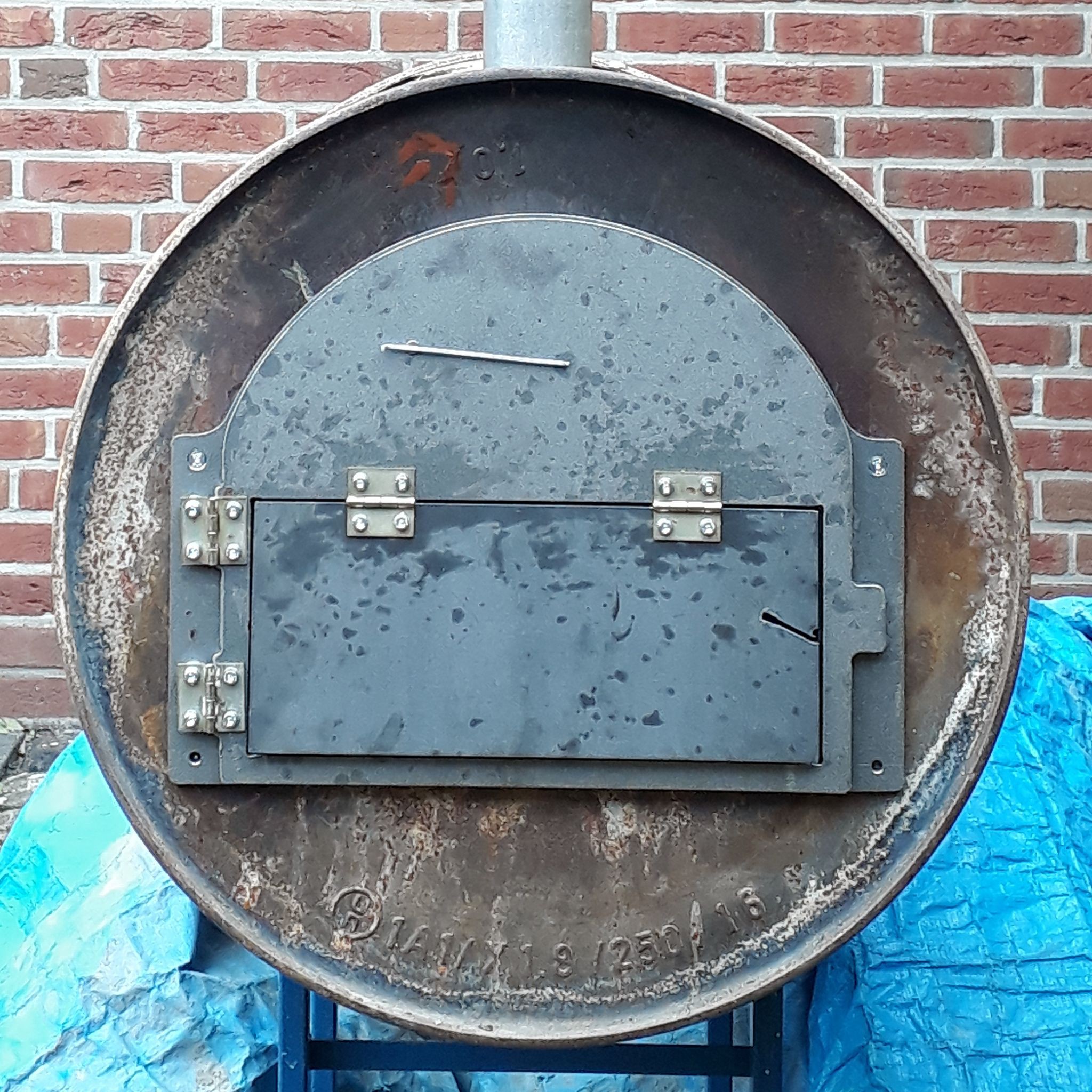 The frame is bolted to the drum with screws (which got a fair amount of copper paste before tightening them):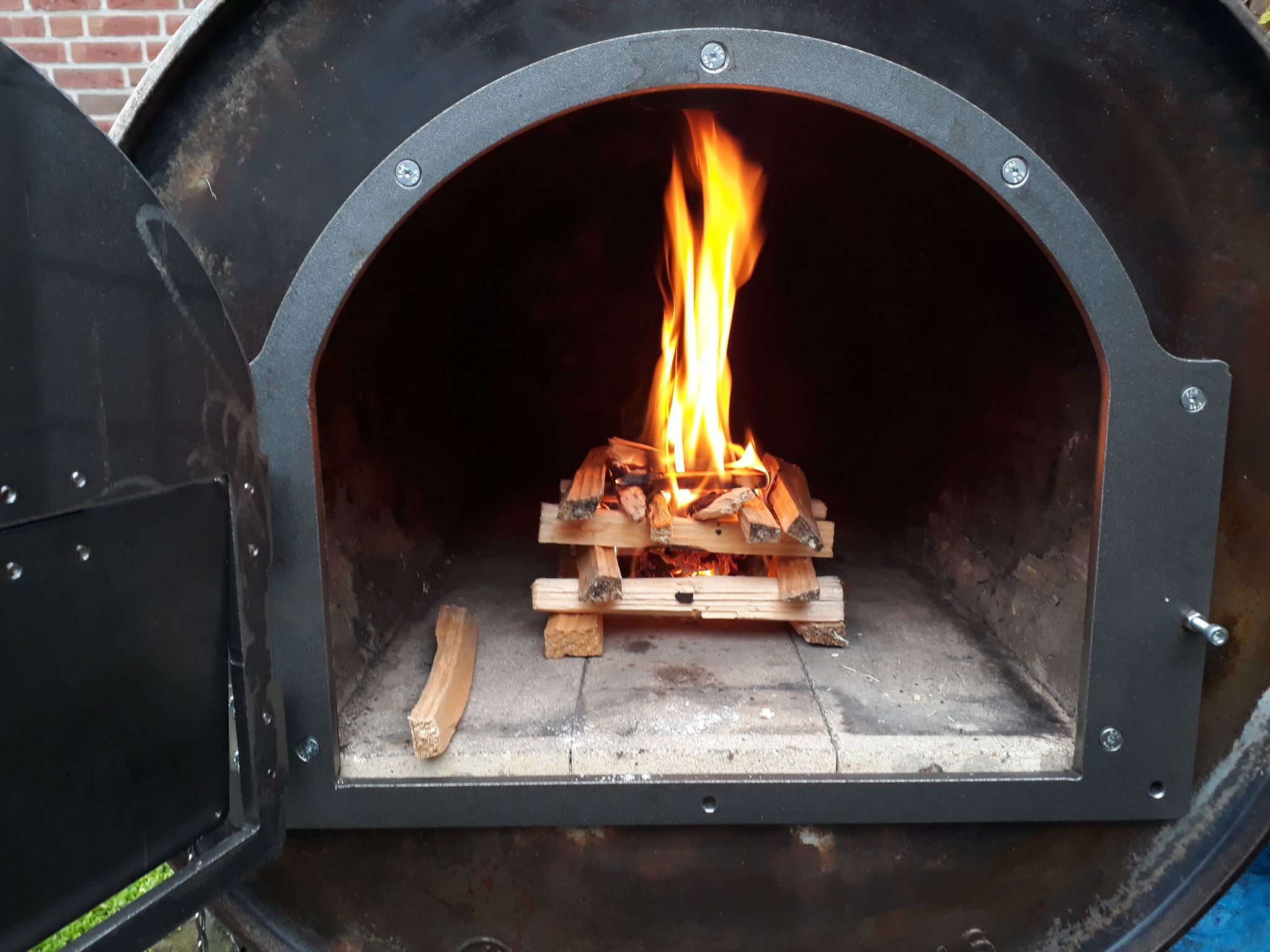 The handle to open and close the door is still a bit on the botchy side of things, but it works: