Baking in an wood fired clay oven is not like in your kitchens oven. Its really a lot of work and the learning curve is quite steep too.
As every oven is unique in its properties, one needs to go through a lot of trial and error to find the right "values" for:
type, size and amount of wood
duration of heating till the ovens mass is saturated
time the oven needs to "even out" the temperature
...
So I just couldn't take any more waiting. The oven was not insulated yet but I needed to bake my first pizza/bread in it. So, let's fire it up:

So, after heating it up for around 2.5 hours, I thought the right temperature was reached.
Pizza dough was prepared the day before, so we got everything ready and tossed the first pizza into the oven: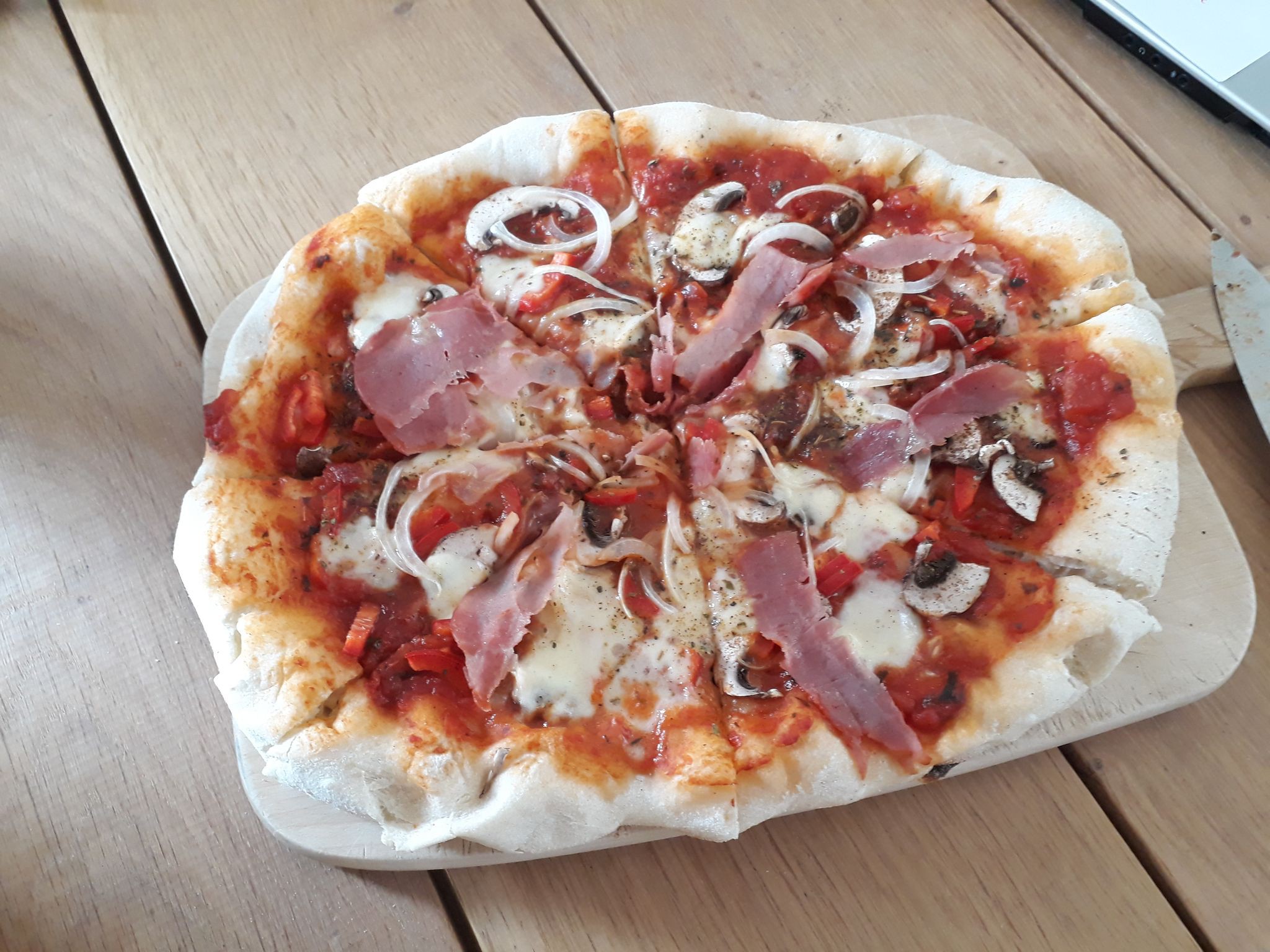 Hmpf :(
The heat just wasn't right. Without insulation the oven was just not able to hold the heat of around 350°C (660°F) long enough.
Pizza was okay, but I wanted a crisp bottom, charred in some spots and a crisply crust. Not this time...
But the insulation should help with that, right? You'll see soon!