For optimum performance (High Q) the loop should have a low electrical resistance and the tuning capacitor low losses.

Please be careful: Even with just a few Watts transmit power the tuning capacitor must be able to handle several hundred Volts and currents of a few Amperes.
The cheap option:
Air gap tuning capacitor with both sections used in series to avoid the use of lossy sliding contacts.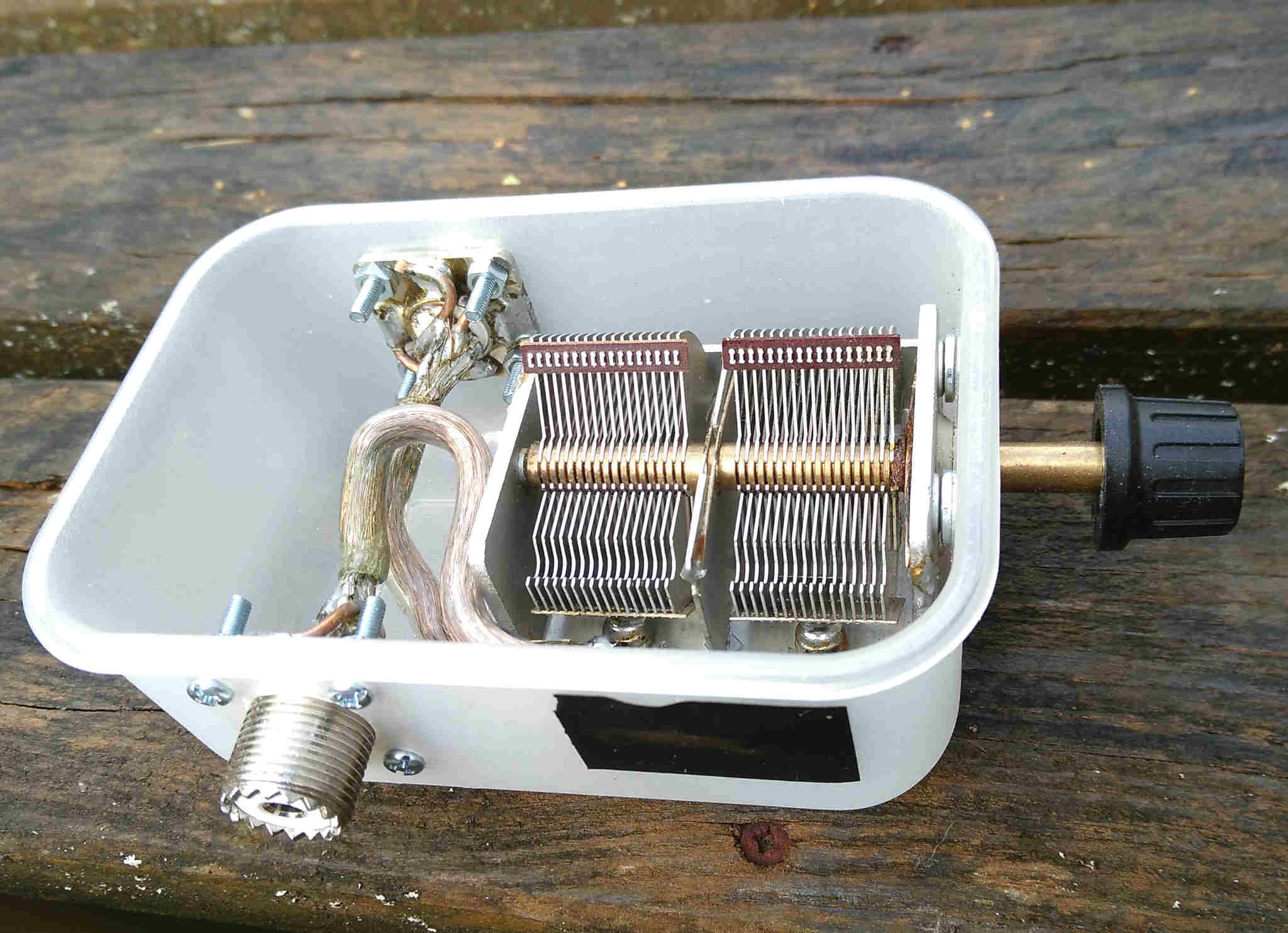 Vacuum Variable Capacitor tuning circuit:
I got this cap for a tenner at a junk sale - a real bargain. Brass plates and SO239 sockets connect it to the loop conductor. The big tuning knob came from a dead rice cooker ;-)