Design courtesy of @Ted Yapo with his #Ugly FPGA Breakout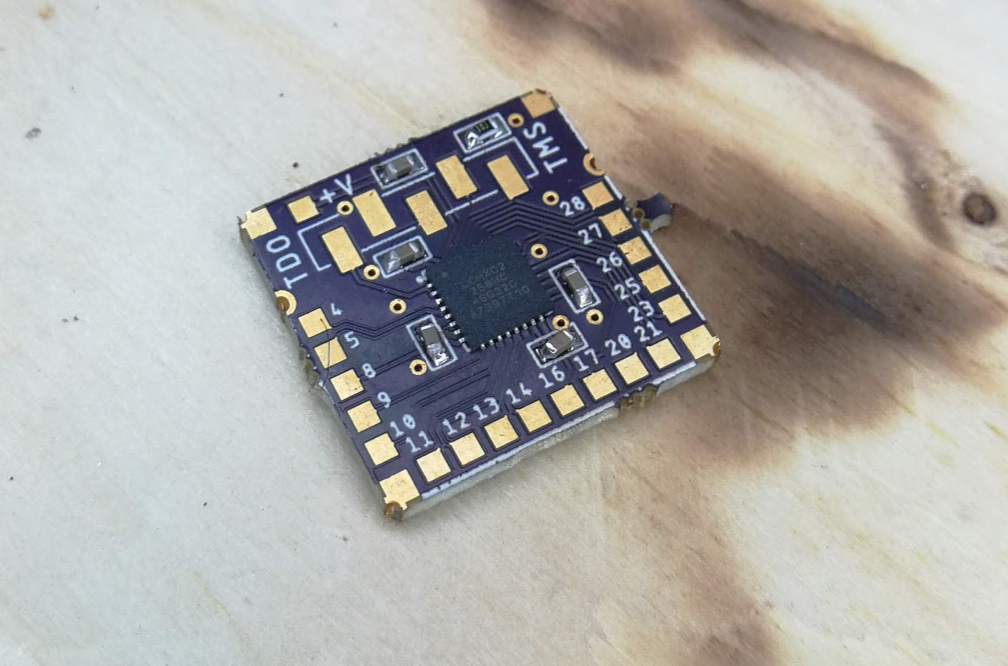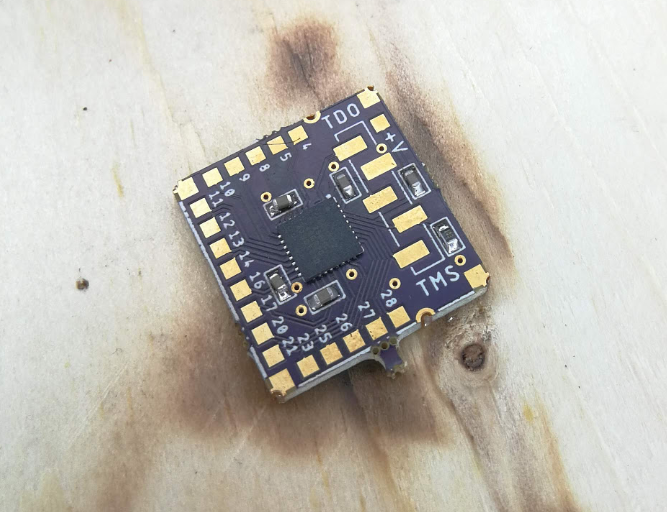 I soldered on an LCMXO2-256HC, which is, hands-down, the cheapest fpga you can buy right now, at about $3 in singles. I bought a couple, and also an LCMXO2-1200HC, in case I need something beefier in the future. Same footprint, but more like $11.
I think these footprints might be 0805, but fuck tha police! I got 0603 components! They work fine.
Currently, I have no way of testing this breakout board, though! I don't have a lot of evenings to sit down and figure out the toolchain / programming strategies for a bit.