As an update on this failed experiment, I did another spin with a different concept.
Two PCBs this time, there's the base: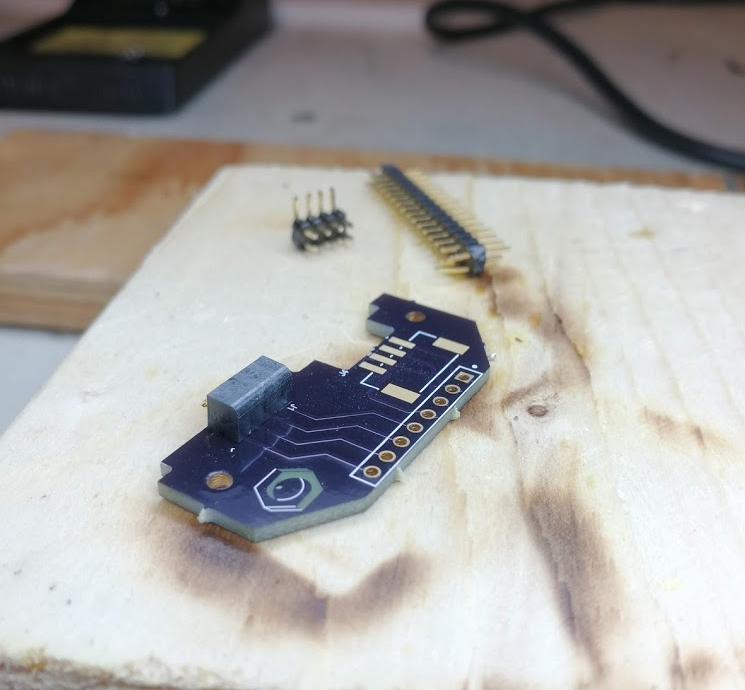 And then the right angled portion:
It's using two different styles to connect the two halves. A set battery connector leaf contacts on one, and PCB copper as a target, connected via a 2mm pitch right angle header, abused to be SMD on both boards.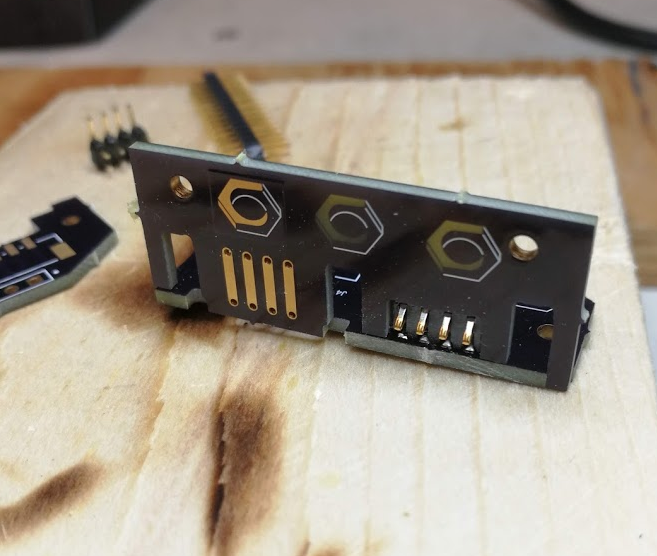 You can see I was doing some logo experimentation, too. Can't waste good real estate!
Due to postal strikes in my area, I wasn't actually able to get 2mm right angled headers, so I made do with dual straight headers, and bent/snipped contacts as necessary.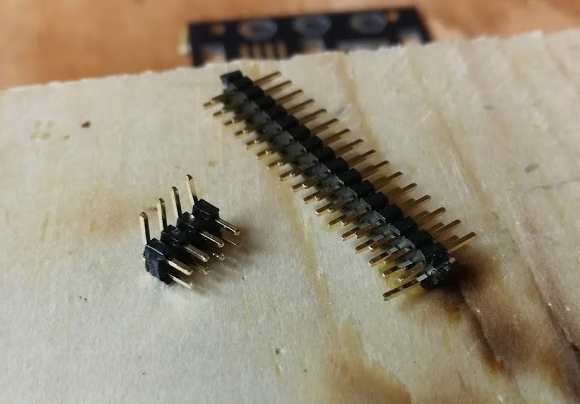 Then I taped up one side: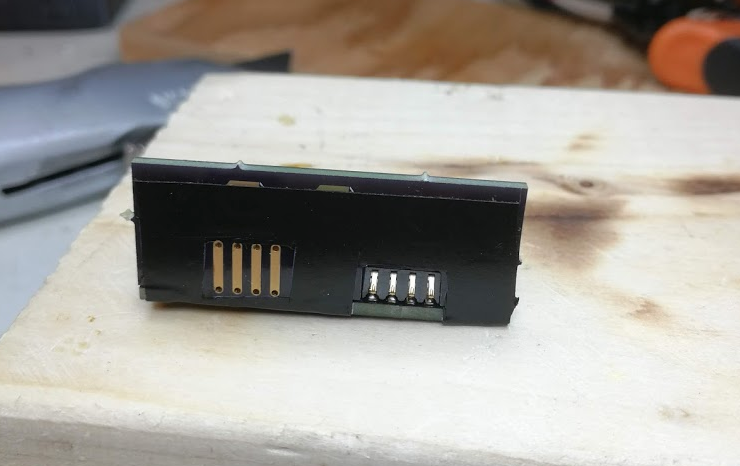 Added magnets: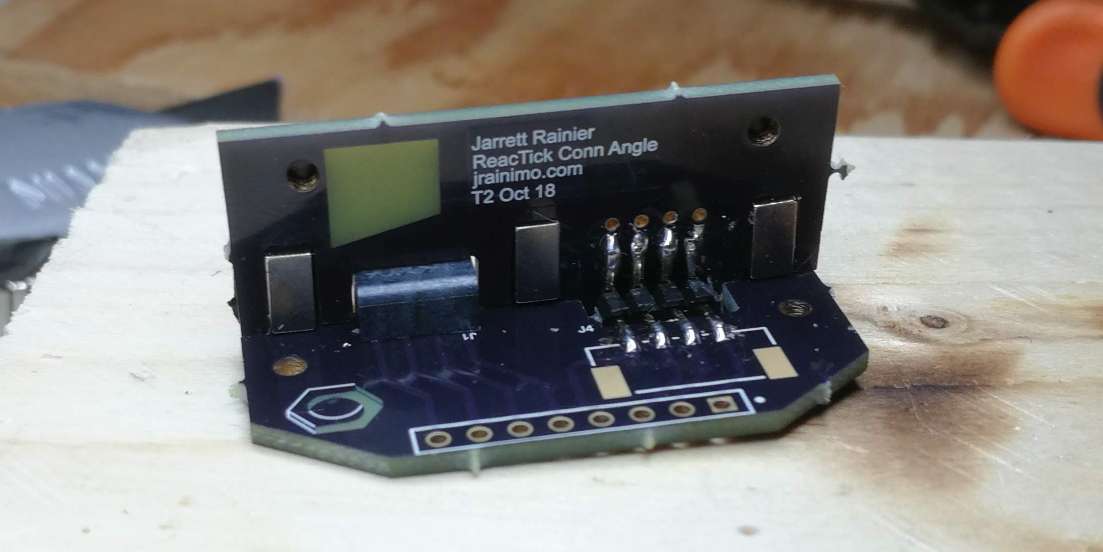 And then they snap together quite well:
They have a pretty satisfying feel, and seem kinda sturdy. I might try using some cardstock or plastic on the front instead of tape, and a jig to keep the things at 90 degrees while soldering.
Also, I used three magnets only in this one, because I was having a dumb moment and didn't see that you can't have symmetrical polarities with three magnets! Silly.
Anyway, I more or less like the mechanical design, will have to test the reliability now.