The TFT I currently use for my PDAs is an Adafruit 3.5" tft touch screen breakout, which has a 50-pin FPC connector to talk to the actual LCD.  But I can't find a screen like this ANYWHERE except by disassembling Adafruit's breakout.  No idea where Adafruit gets em.
So I found that 50 pins are rare, 40 pins are more common.  But my PCB is designed for a 50 pin, or was.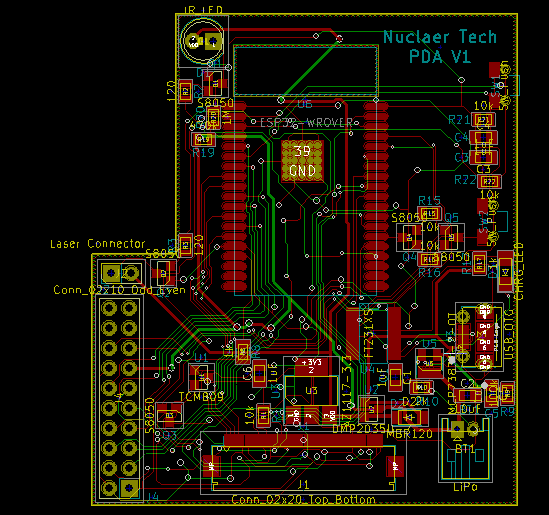 The new design has a 40 pin.  I want to actually build this soon, but I need to be sure I can get the parts and have it actually work.