I just wanted to add a picture showcasing my current build using my enclosures from @Hartmut Wendt: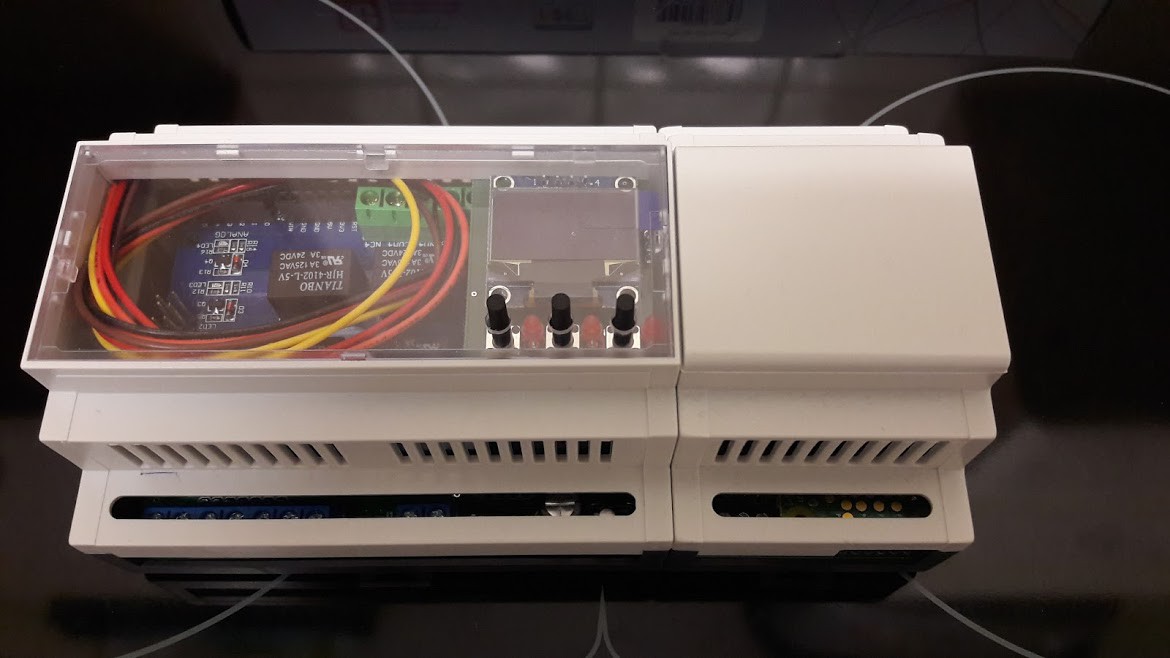 This thing is going to look incredible when mounted in it's display case on the DIN rail!
The DIN rail power supply has arrived today, so I can hopefully start to put together my case as soon as I have the rail fitted.
Mains will be connected to an on/off switch I have, and that switcxh will route the power to the relays and also to the power supply. The power supply will then power the Pi Zero W-based Hub and the Wemos-based Control Unit.
:-)