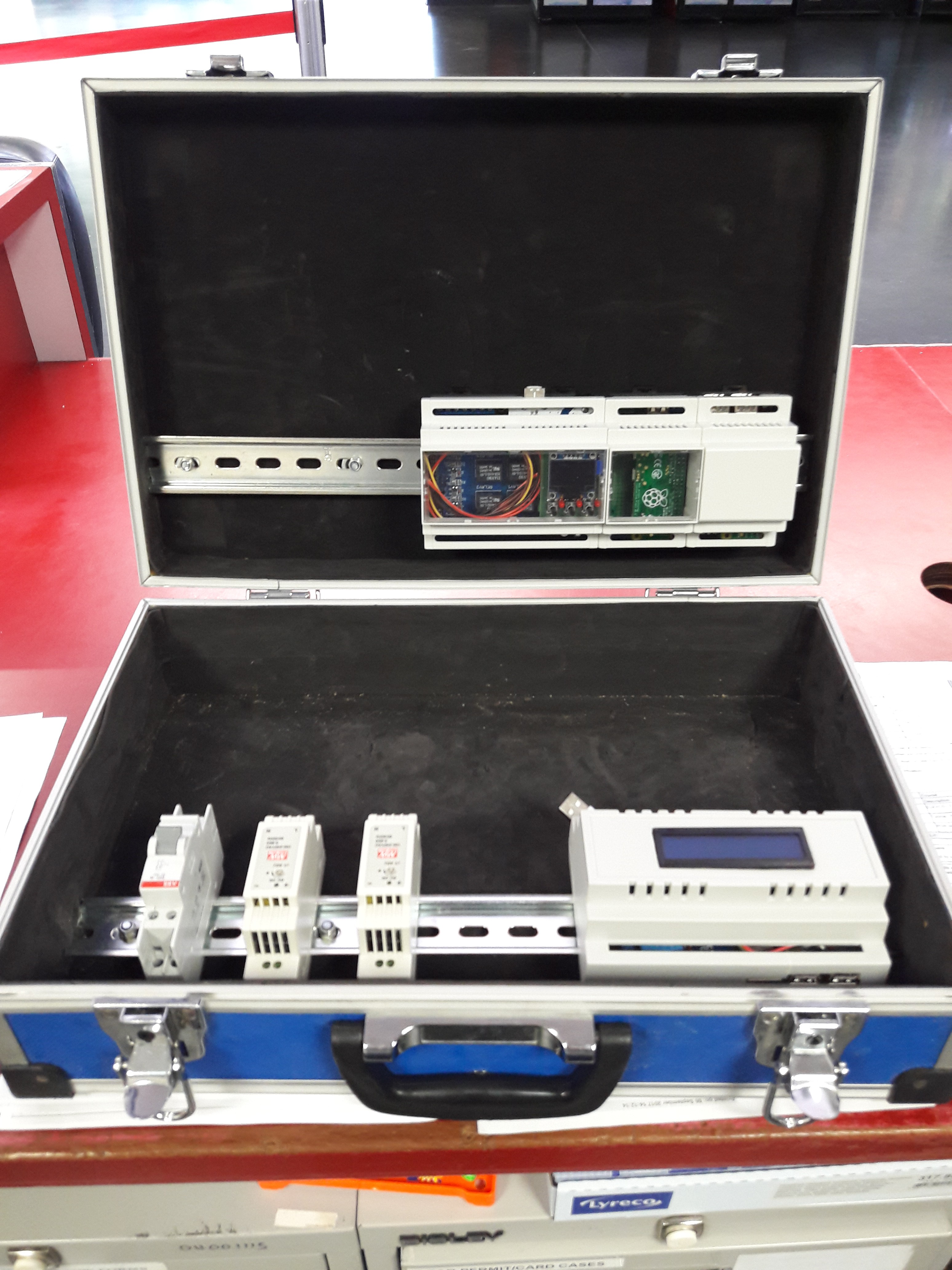 On the top rail in my portable case is currently my ArduiBox Open and two Raspibox Zero models, all by @Hartmut Wendt . These units will demo my #Aquariumatic  setup and also my General Home Automation core. I'd like to add some more units to this rail to demonstrate the multi-unit wireless setup that is capable with both projects.
The bottom rail will contain all power and on/off switches to the left of the rail, and the rest of the rail will be dedicated to other projects (such as this Pi/4xRelay/LCD build I'm going to use to simulate the Bin Sensor unit I currently have running in a factory for testing). For power (for now) I'm going to be running power into the switch, then to the two variable power supplies (set at 12v and 5v) and then split to all the units in the case.
I'll then look to add some covering to mask the cable runs.
Happy with today's Progress, I must say!