The Falstad simulation of the circuit is available in the files section. In the File menu of the Falstad simulator, select "Import from text" and paste the contents of the file in the files section.
As you can see, there are only two transistors, T1 and T2.
The upper part of the screenshot has the two collector-resistors (220 Ohms), and the 330 Ohm and 10K resistors that you see there are only for putting the circuit in one of the four states with the four pushbuttons S1 up to S4 (but the circuits with 10K and 330 have some influence on the amplification of the circuit so they can not be left out).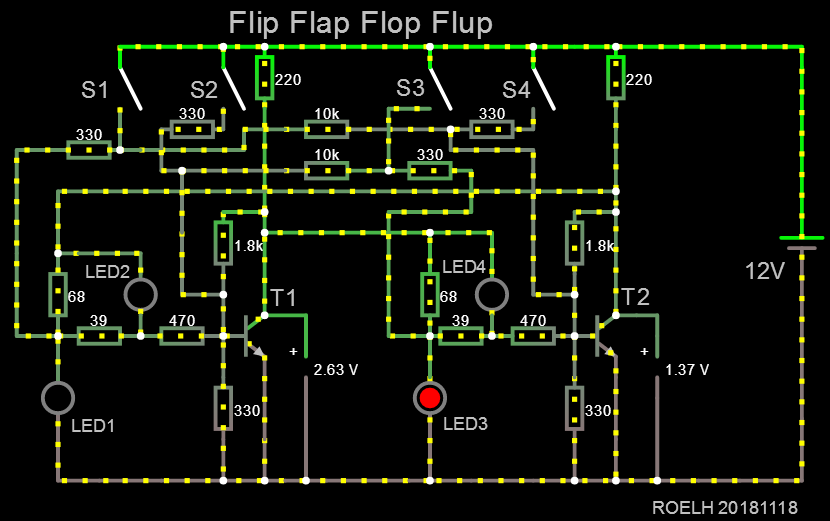 The simulator also shows you the collector voltage of both transistors (T1: 2.63V, T2: 1.37). 

This table shows some facts of the circuit:
| | | | | | |
| --- | --- | --- | --- | --- | --- |
| State | Switch | LED1 | LED2 | LED3 | LED4 |
| 1 | S1 | ON | | | |
| 2 | S2 | ON | ON | | |
| 3 | S3 | | | ON | |
| 4 | S4 | | | ON | ON |