Looking through ebay I found this little gizmo which is an official accessory to turn the lathe into the cutest little bench grinder. It consists of a steel arbor and an extruded aluminum guard. The arbor threads directly into the spindle nose and can clamp a 1/2" ID, 3" OD, 1/2" thick grinding wheel. The guard is very hefty, it appears they reused the same profile used in their steady rest (which I don't have) with a couple more very heavy gauge sheet metal parts and a plastic window to complete the assembly.

This is what it looks like mounted on the lathe: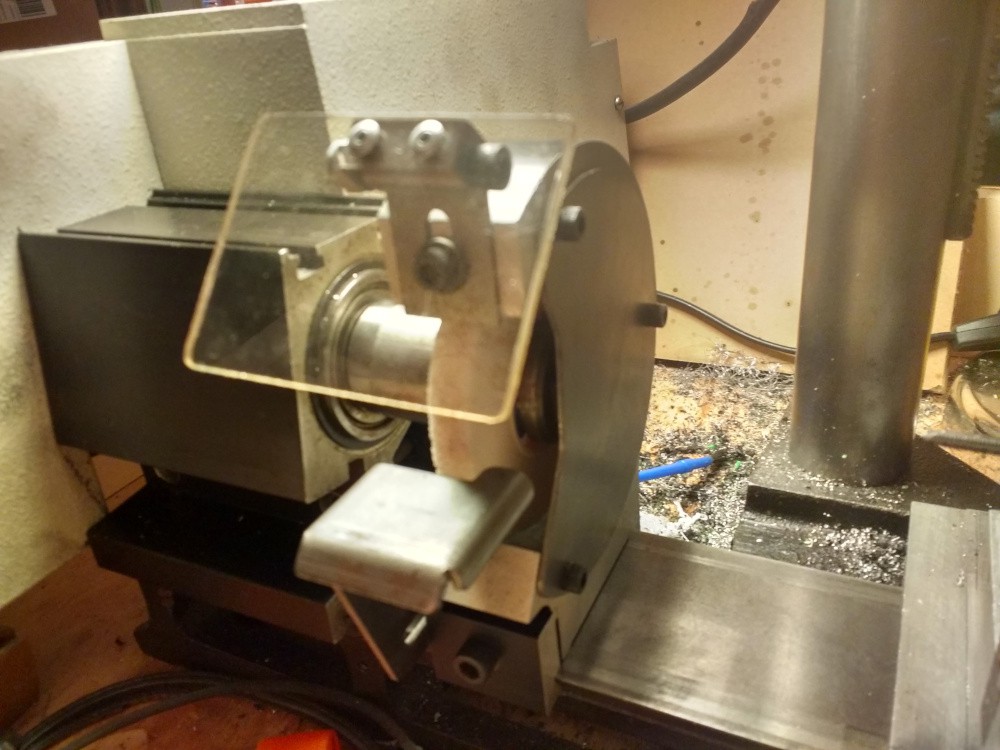 Grinding on the lathe is probably not the best idea if I want it to last another 40 years, but I don't plan to use this much, and it will come in handy.