The three jaw chuck has a big opening, as big as the spindle nose, where stock can feed through. That presents a small problem, it exposes the quite delicate collet taper on the (non hardened!) spindle. Judging from some blemishes on the tapers I can tell the previous owner has accidentally hit the taper with a workpiece before so something needs to be done about this to prevent further damage.
I modified the 3d printed emergency collet model to become a simple taper sleeve, leaving as much bore as possible to feed material through without being tempted to work without it on.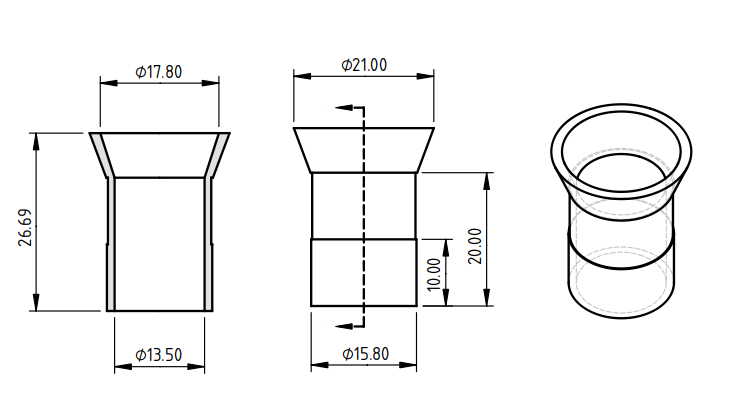 I printed these in PETG, they fit snug in the inner taper and bore, with just enough clearance to thread on the chuck.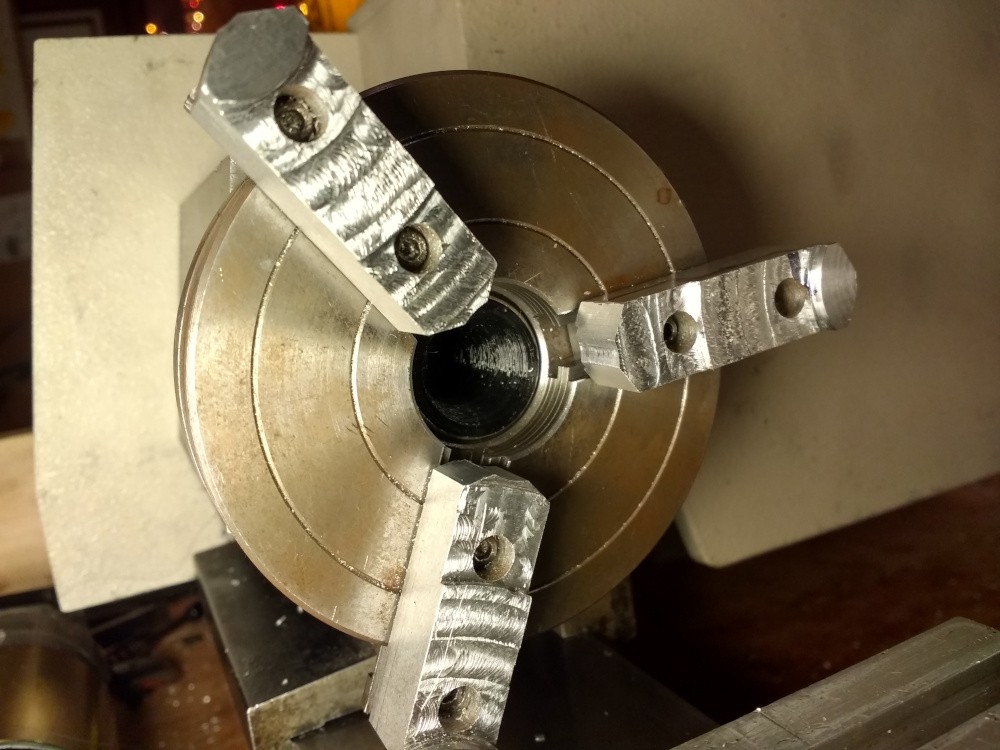 I now feel a lot safer throwing stock into the chuck without having to worry about the nose taper getting dinged.