These newcomers are not part of the ProASIC3 family but are welcome extensions to the gates library, as discussed in 107. Choosing the gates. Say hello to OAI22, AOI22, OAI211 and AOI211 !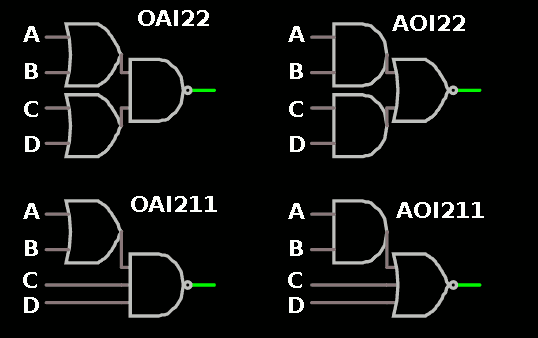 Oh and after I added them, I find this interesting study about them :
http://www.vlsitechnology.org/html/ex3_syn.html
so I must not be completely wrong here.