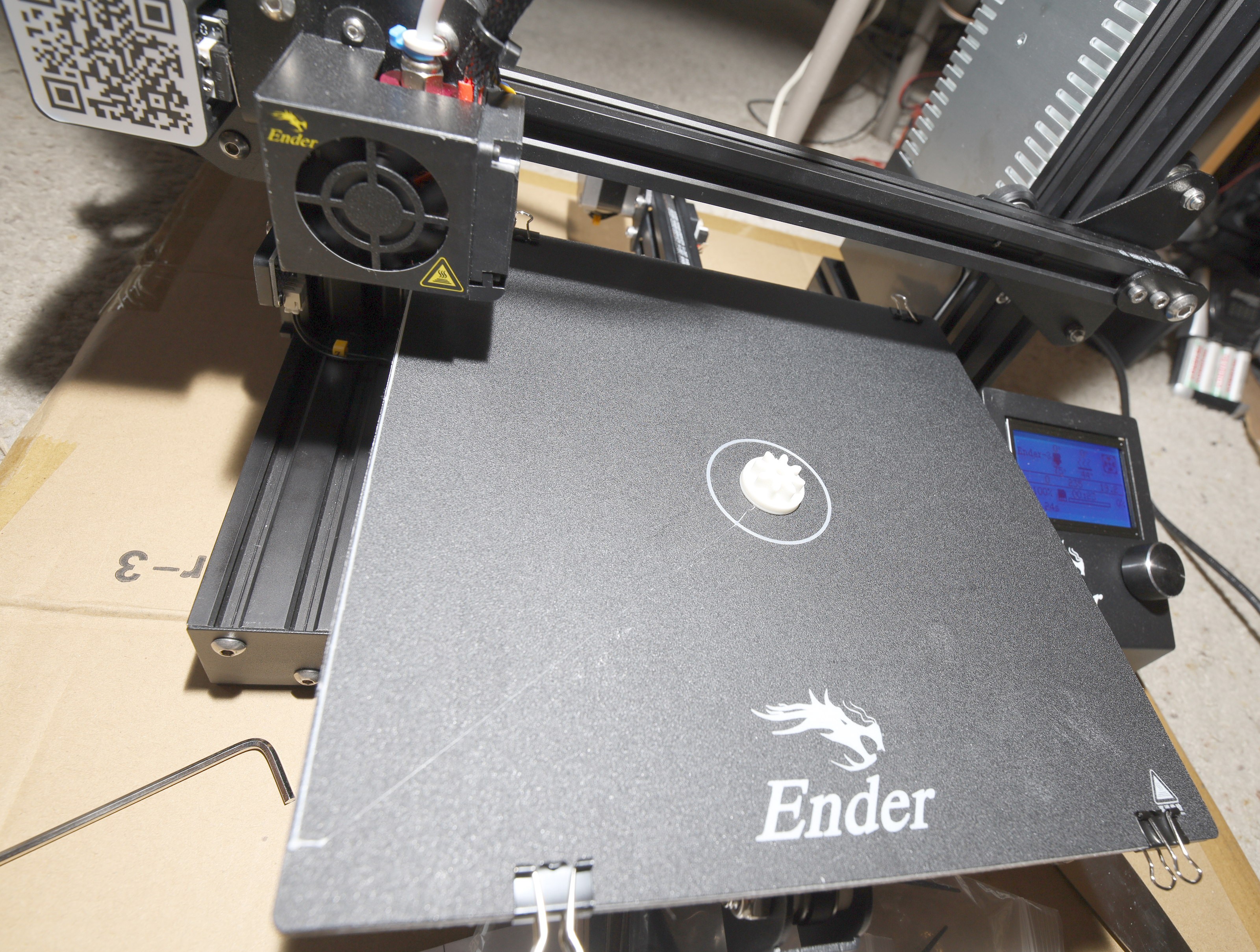 With a 3D printer finally in the lion kingdom, it's time for a wishlist.

F-35 nozzle ✓
Hotshoe for microphone ✓
PC board pliers for etching  wide boards. ✓
Gopro mount for carbon fiber rod✓
Gopro mount with servo panning✓

hat rack fittings
FD to EOS RF extension tube.  Using a 50mm as a macro is the only practical use of an FD lens.  Experiments showed the minimum focus distance becomes 80cm if the FD is 15mm beyond the EF flange distance.  Unfortunately, the FD becomes fixed focus because this makes its maximum focus distance the same as its minimum focus distance.  The 50mm is visually too similar to the 100mm to justify this idea.
binaural microphone with ear shapes


Vintage flash enclosure
Fan enclosure

Starlink router replica
Miniature server rack for raspberry pi's
Silent, waterproof RC car with belt drive

Waterproof, ambidextrous RC car remote control.
SpaceX logo stencil
Audio gear enclosures which allow modular attachment of the raspberry pi to the preamp & other sources.
Equatorial mount
EOS RF mount for microscope.

Enclosures for the camera remote controls.

Decent headset microphone which costs less than https://www.amazon.com/Sena-10R-01-Motorcycle-Bluetooth-Communication/dp/B01C81V16K.


Easily removable CPU fan.
Robotic dog
Starship cutaway dollhouse