I was looking to get a new PC at work. I wanted to try a small PC, like a NUC form factor with standard components.
In end of April 2017, I selected a C292-Z270 I7-7700 mini PC from E-ITX:
120W Power Adapter
picoPSU-150-XT Power supply
ASRock FATAL1TY Z270 GAMING-ITX/AC
Travla

Dynatron T450 low profile cooling fan

Dynatron T450 low profile cooling fan
E-ITX shop was very nice to work with. They made me a custom config which then mainlined afterward.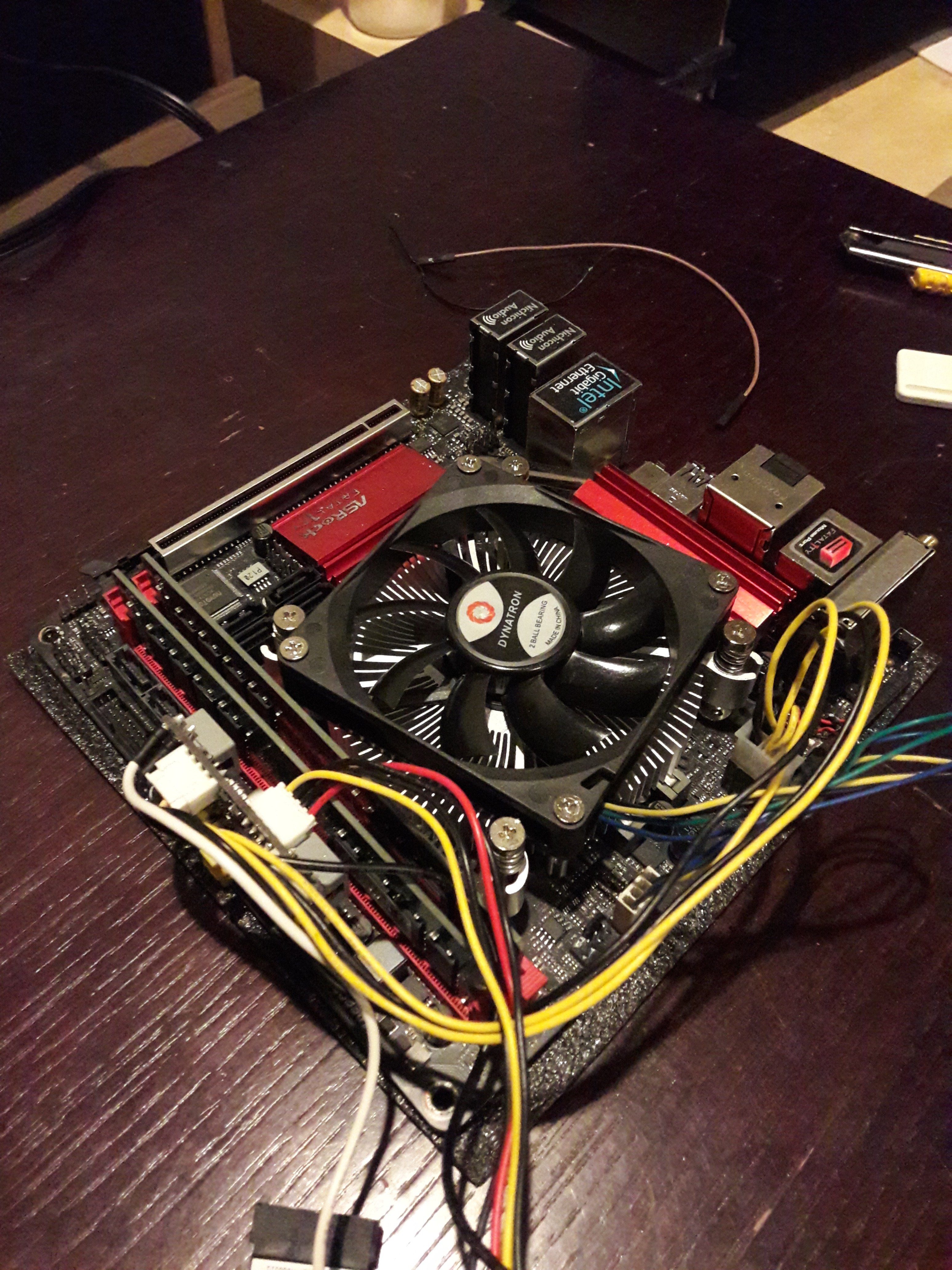 At the time I wanted to test out the picoPSU power supply. It has been working great. 
Notes :
The case looks nice and supports a PCI slot with a riser.
The case support 2x2.5" drive slot. Gets a bit cram.
The case has front audio and USB port. I wish it was 3.0 USB.
The case has a single exhaust fan which gets loud.
The external power adapter makes the system a bit bulky
The low profile cooler is ok but on the cheap.
---
Dec 2018 Update :
The system was getting loud under load and a bit hot. Testing with Intel XTU gave some thermal throttling issues.
I changed the original cooler for the Scythe Kozuti ( originally planned for the IN WIN Mini-PC build ). 
This time around, this cooler fitted this system. Still the clearance was small. The below pictures are taken with the cooler sitting on the screw, not touching the CPU.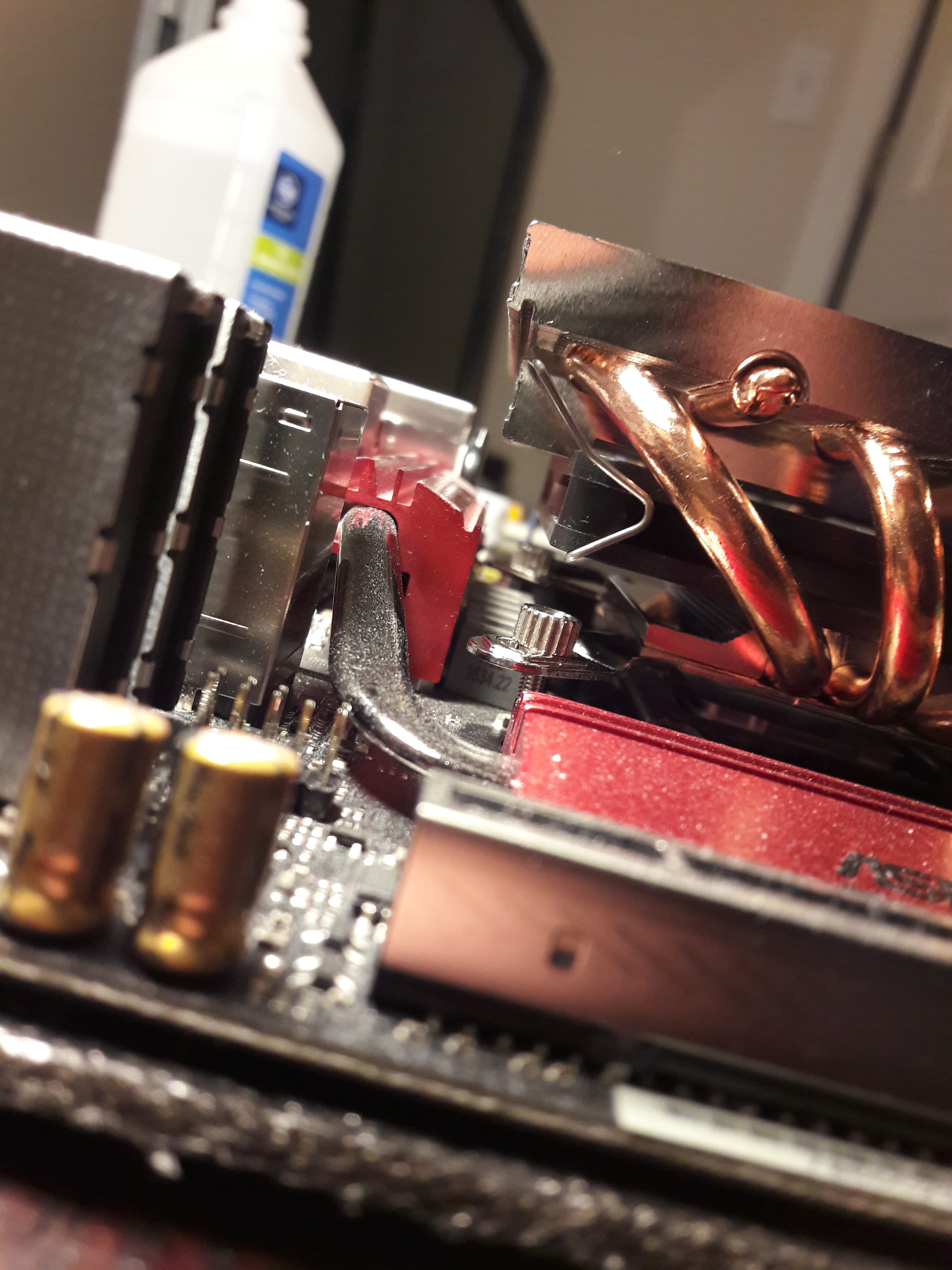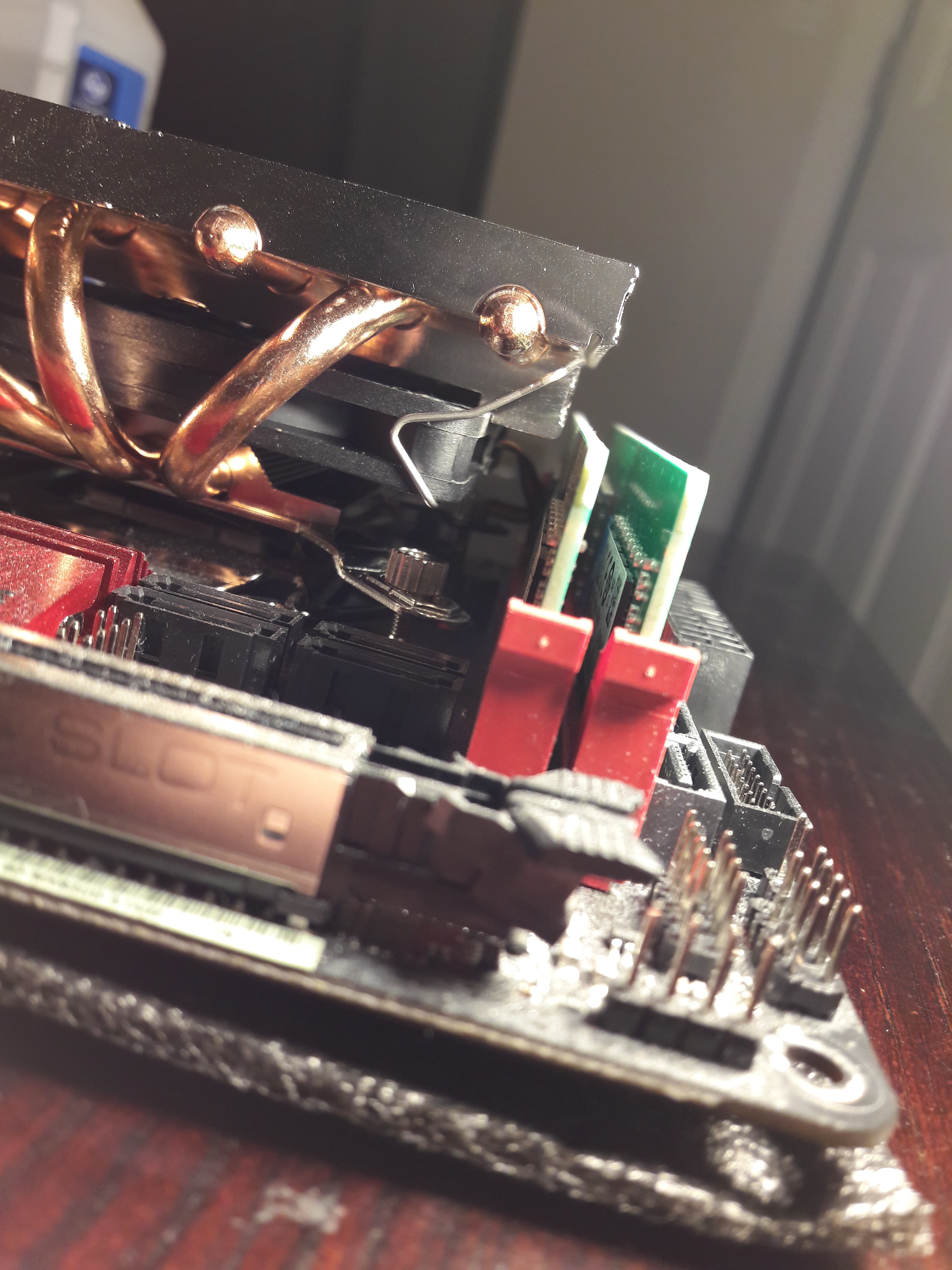 The clearance on the RAM side is the most concerning. I would recommend ram without heat spreader as it increase the thickness of the RAM stick.
The Scythe Kozuti has a nice look as the fan is below, leaving a nice shiny fins look at the top.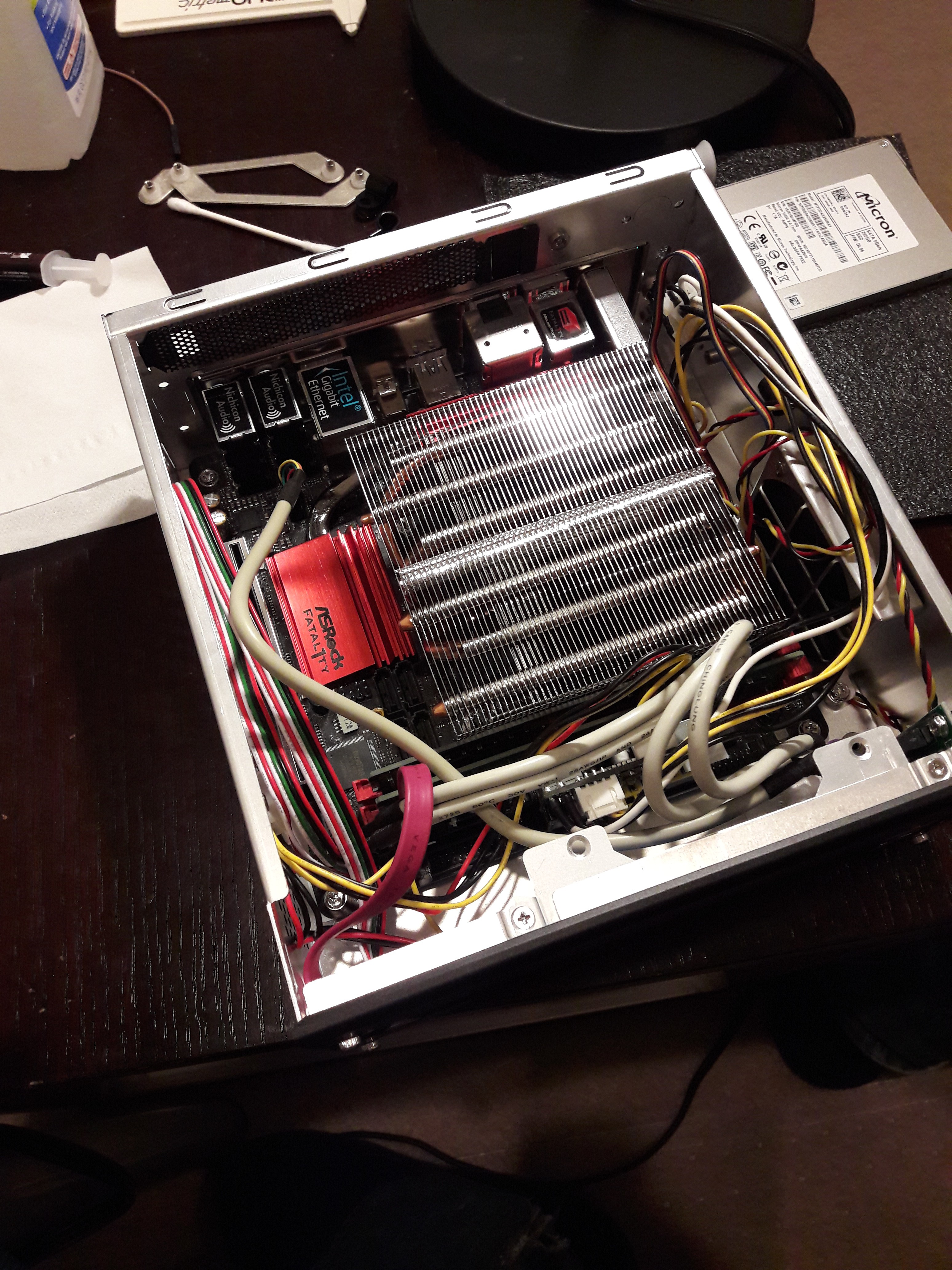 The 40mm high of this cooler is close to being the maximum allows for this case if the PCI riser is to be used.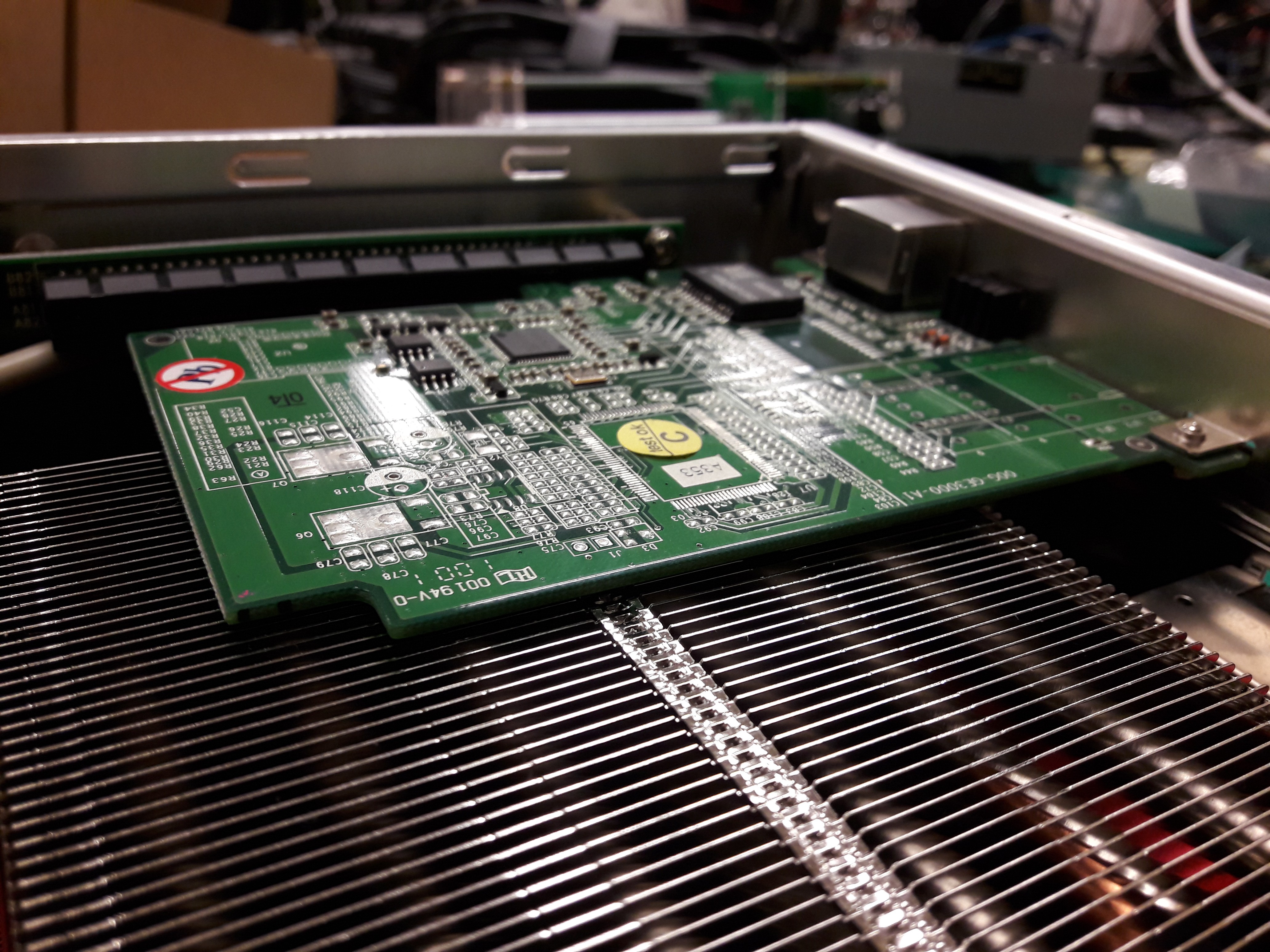 The original cooler 31mm height would give more clearance. I would just go with the Noctua NH-L9I.
The thermal performance with the new cooler are better.
---
Before changing the cooler, I got the performance of the system. I run a bit into a surprise when I used Intel XTU. Both power limit are removed, thus this 65W TDP rated chip was running up to thermal or current limit. I have not seen the current limit being enabled with the external adapter and the picoPSU. No wonder that the 65W TDP low profile cooler was not enough to cool the system.
<Pictues to come soon>
Once the cooler was replaced. Performance was good but the system was running a bit hot. I had a bit of a challenge undervolting the system. Intel XTU is not reporting the BIOS configuration. During testing, CPU was running at different voltage under Prime95 : 1.136V, 1.104V, 1.008V. I undervolted by -50mV leading to a core voltage of 1.008V. The power gain by undervolting lead to a cooler running CPU.