After using my E-ITX Z270 I7-7700 Mini PC for a while, I wanted to try different things
Build it myself vs getting it from E-ITX
Have a built-in power supply, so no the power adapter by the PC
Try one of Intel new 4+ core CPU
My search for ITX cases resulted in interesting options :
The IN WIN Chopin case was selected due to it's integrated power supply, nice look and features. The HDPLEX H1.S is very appealing but its price is 3 to 4 time more than the Chopin.
The parts were selected in different stages and updated with new product release.
The motherboard has nice feature : 2x NVME slot, USB 3.1 Gen2, Thunderbolt 3. In some chassis the dual on board storage is appreciated, not common on ITX boards. It turned out nice that the release of Z390 occurred during that research time.
The Chopin chassis has about 43mm of clearance for the cooler. The Scythe Kozuti looked very nice to have the fins showing thru the mesh case. The Noctua NH-L9i was a backup in case the Kozuti did not fit which it did not. The heat spreader on the RAM was slightly too much.
The Scythe Kozuti clears just about the motherboard heat spreader.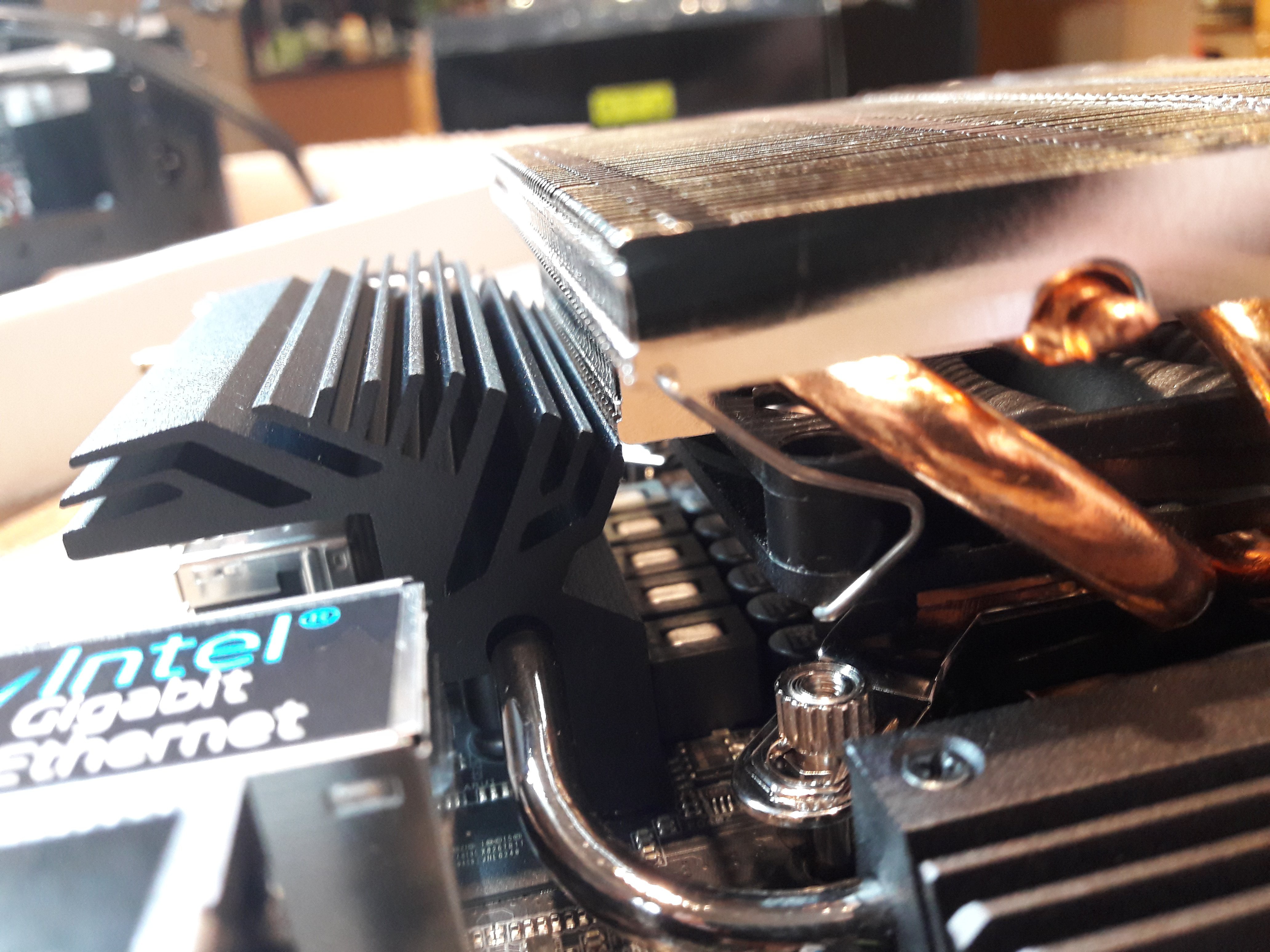 I resigned myself to use the Noctua cooler instead of voiding the brand new RAM warranty. There are only a couple of mm on each side of the cooler.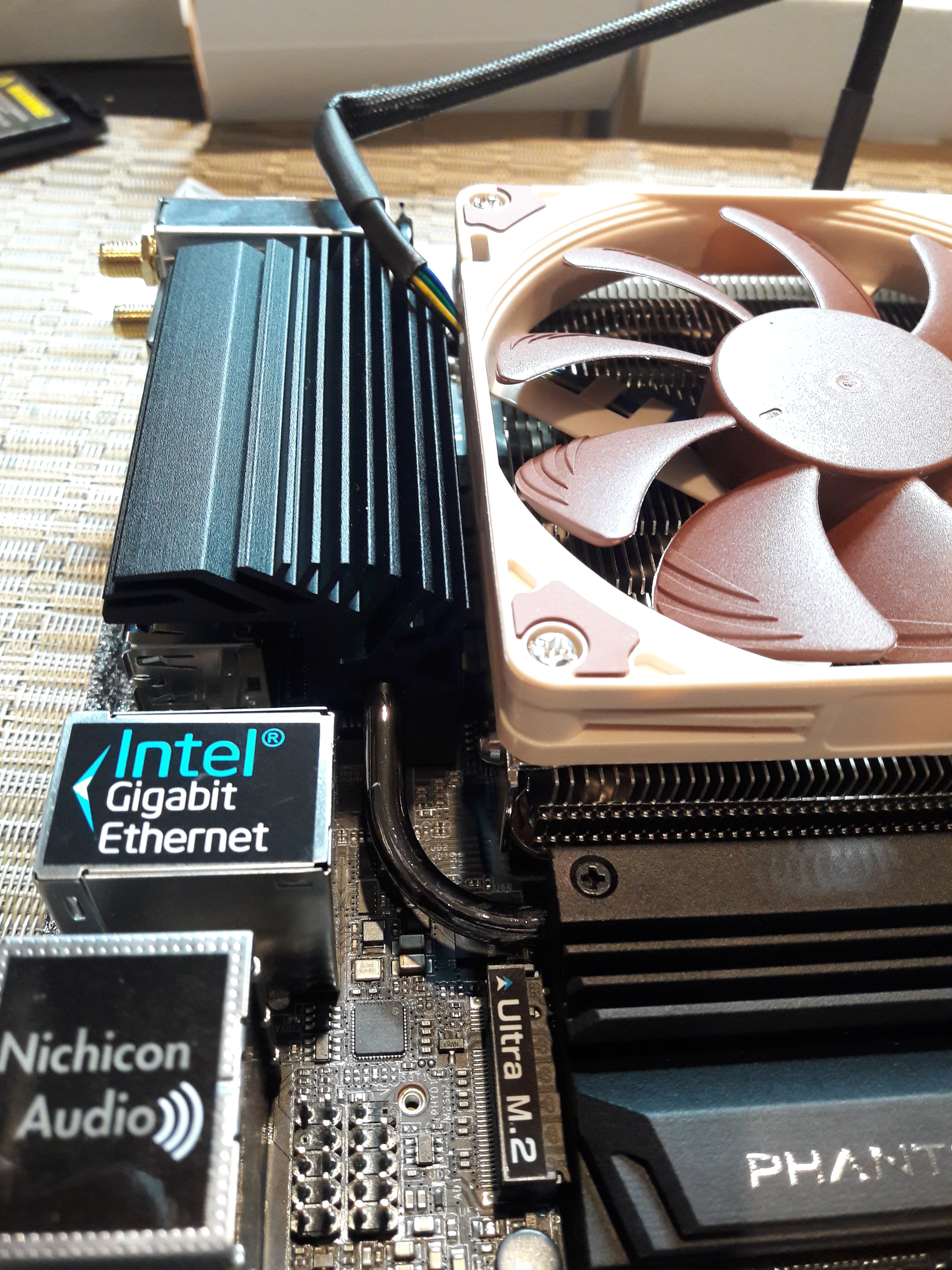 With NVME, CPU and cooler, the motherboard can be placed into the case. Some cables are a bit long, like the front USB 3.0 but will eventually fit nicely. Eventually the brown Noctua fan can be replaced by a black one to match the color scheme.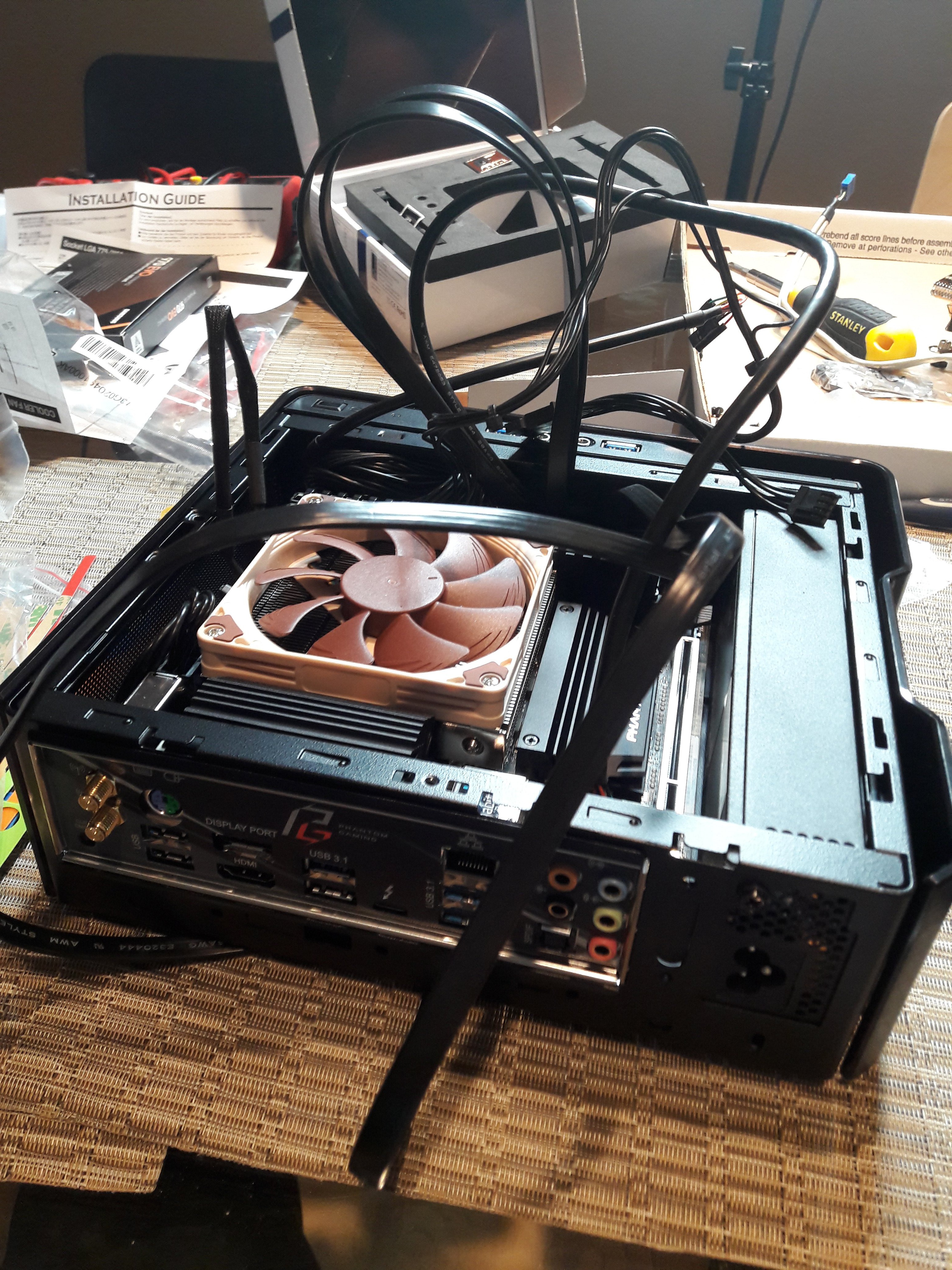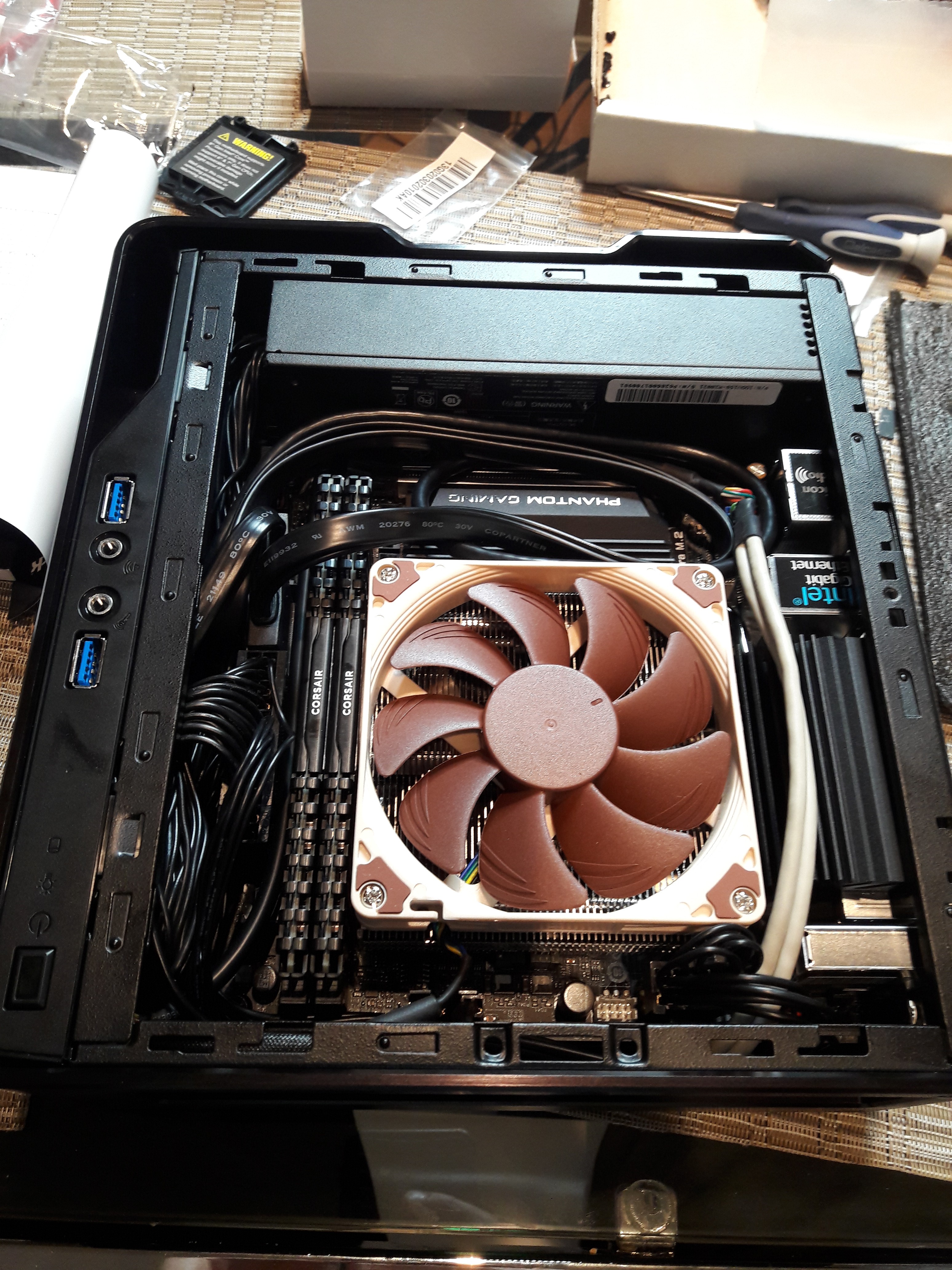 The Chopin chassis allows to fit 2x 2.5" drive on the back. I also added extra USB 2.0 ports. My only issue is how difficult the drive in the ODD space is to install. The cable are all cram and bent. With the space present, there could be space for 3 drive.
---
The system is very nice and compact. The performance are good as well. To improve performance, I undervolted the CPU to -70mV. This allows to get a bit higher clock speed at the 65W TDP.
Intel XTU revealed current limit throttling during benchmarking and prime95. However during a Yocto compilation, the system maintained a 4.3GHz clock with thermals in the 75C.