I want to put the cells in the thickness of the board.  It's too thin for that.
I decided today I was going to leave the bottom alone and instead glue some flooring plywood to the top to make it thicker.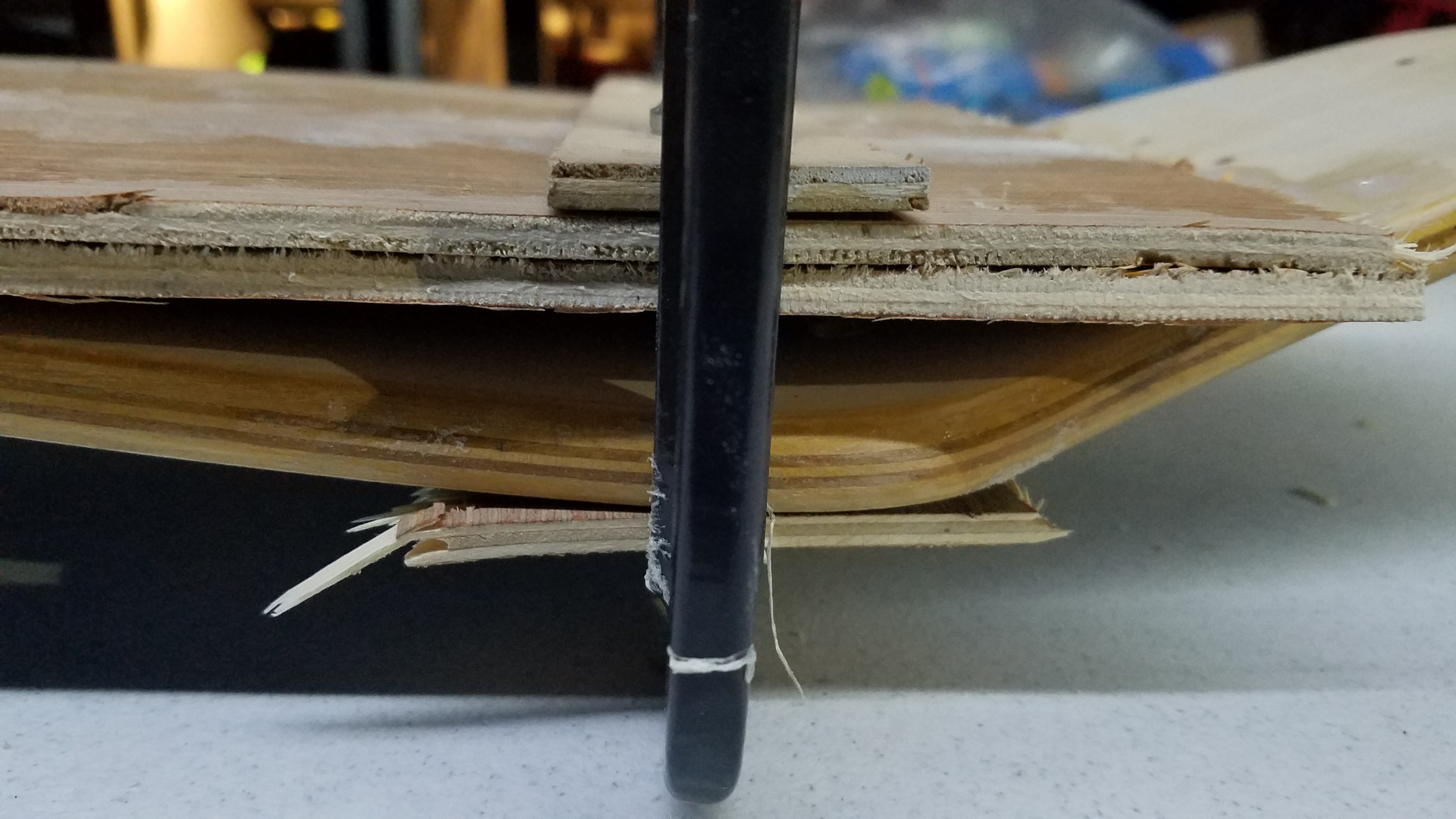 Some flailing about attempting to use urethane to make a foam core happened.  If I had a press, perhaps.  I did not.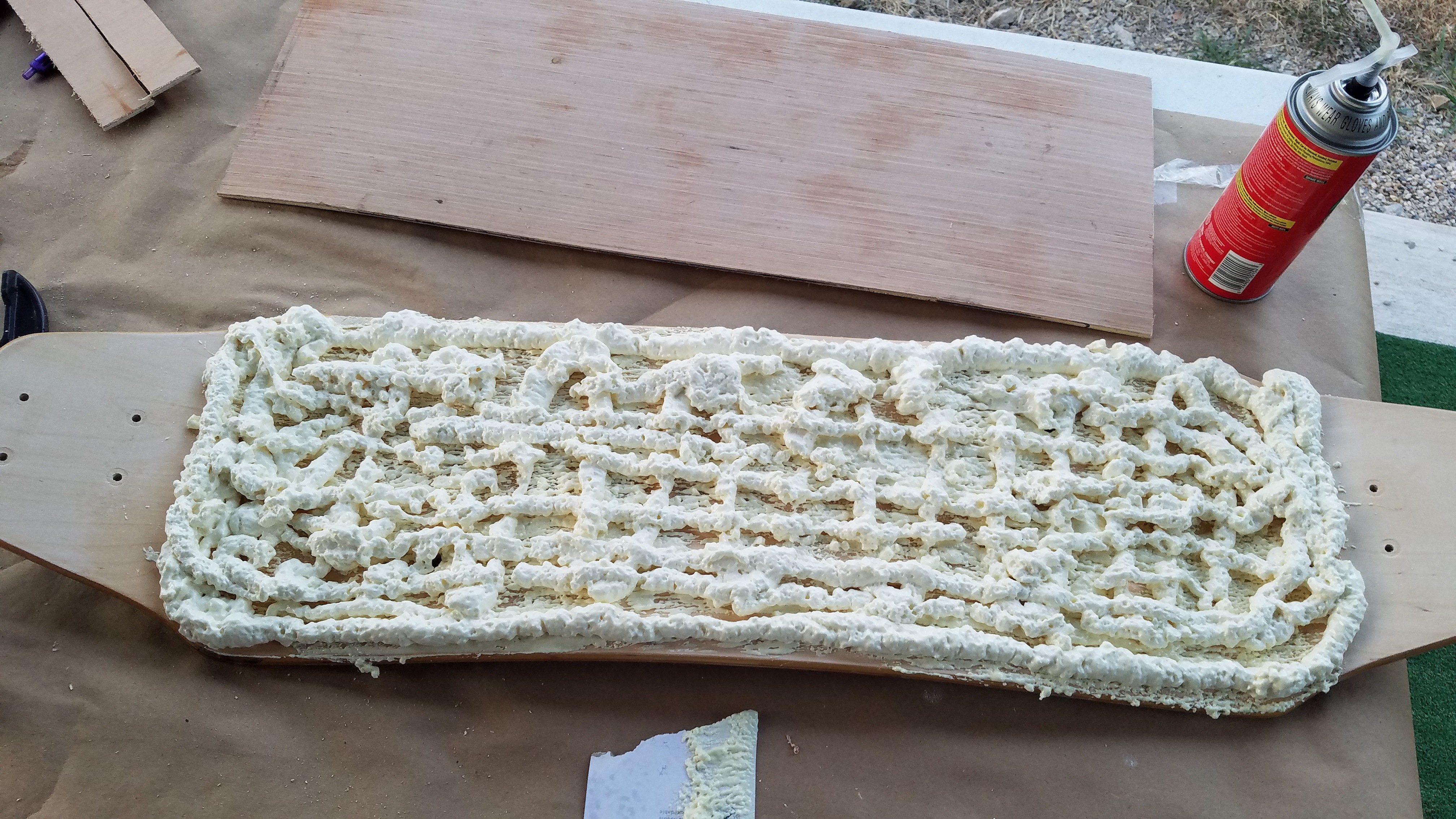 I was too slow, it expanded too much and got too hard to press it back down. Normally if you are quick, you can flatten out the foam and it then acts very much like urethane glue.  
I scraped it all back off and replaced it with some regular wood glue.
One layer may not be enough thickness though without the foam expansion.  Drying overnight and we will see tomorrow.