It was all going so well.  I tested forward and brake for both channels and it was working perfectly.
Then..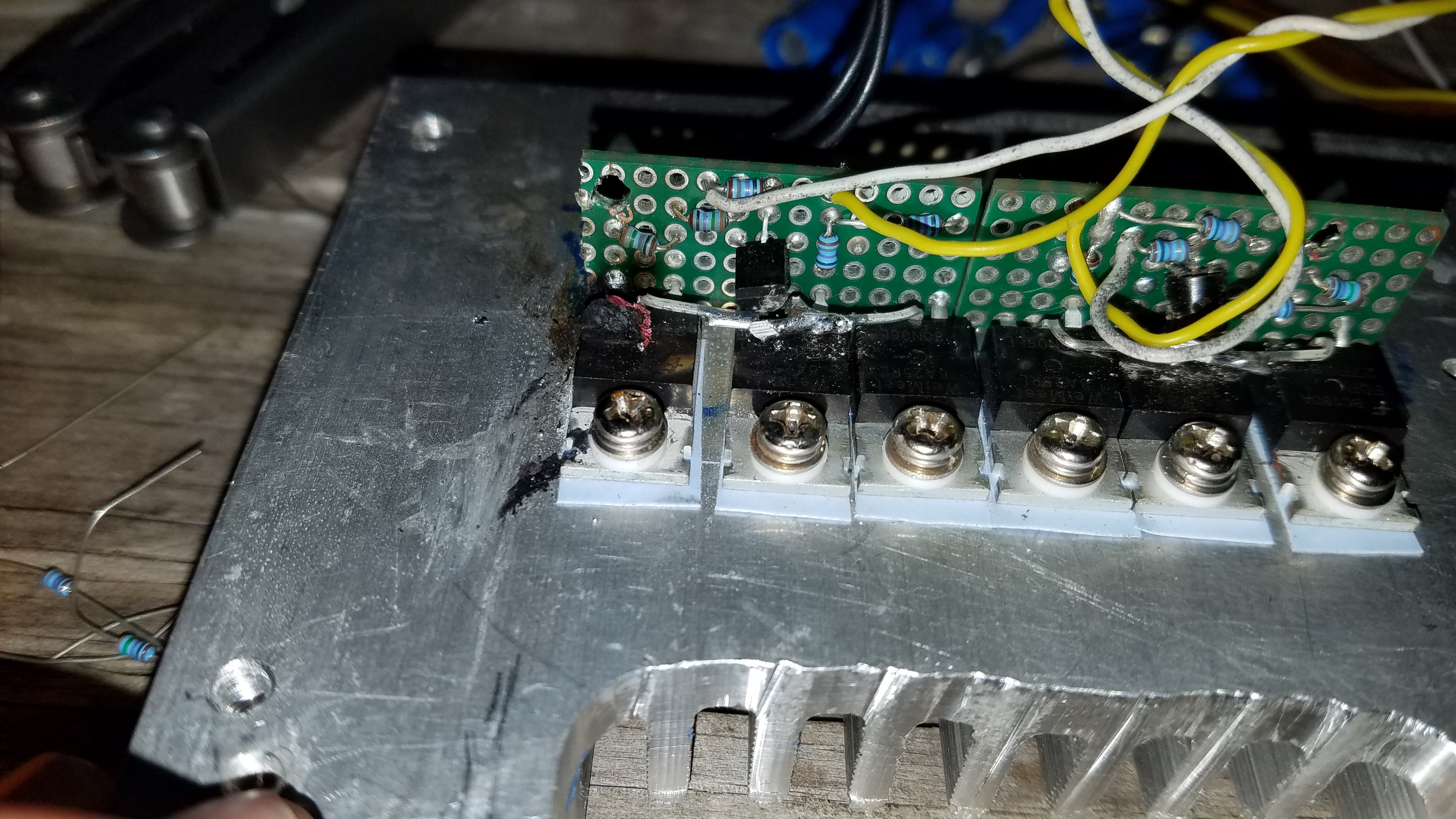 That is the magic smoke being released from the left braking mosfet. It was quite the event and I can tell you that mosfet never gave up.. it was positively glowing before I cut power.  Perhaps I should have actually included the fuses in the test.  :)
Somehow it seems to have taken the two drive mosfets with it during its demise.  So it seems I will need to rebuild half of my board here to fix it.  Ugh.
I have since discovered that the 2N3904 transistors I picked to drive my braking P channel mosfets have two different ratings online.  One group is rated for 40v, the other for 60v. My battery voltage maxes out at 42v, so can only assume I have the cheaper ones.  I am driving the P channel via a voltage divider to keep the gate voltage within the max Vgs of my mosfet here, so I'm basically left with that.
Currently rebuilding it with spade connectors, and seeing if I have some higher voltage rated NPN transistors here.  Cross your fingers.