History
It all started a year ago when I installed a fireplace with an accumulator tank into my house as an addition to OpenTherm gas boiler. Instantly I had to solve a problem - how do I force my heating system to use hot water from accumulator tank if there is any instead of firing up a gas boiler. Solutions are many, but either too uncomfortable or too expensive. In the same time, I wanted to keep the current gas boiler and its intelligent remote controller. I decided to build my own Arduino based device to act as a man in the middle between the boiler and the remote controller.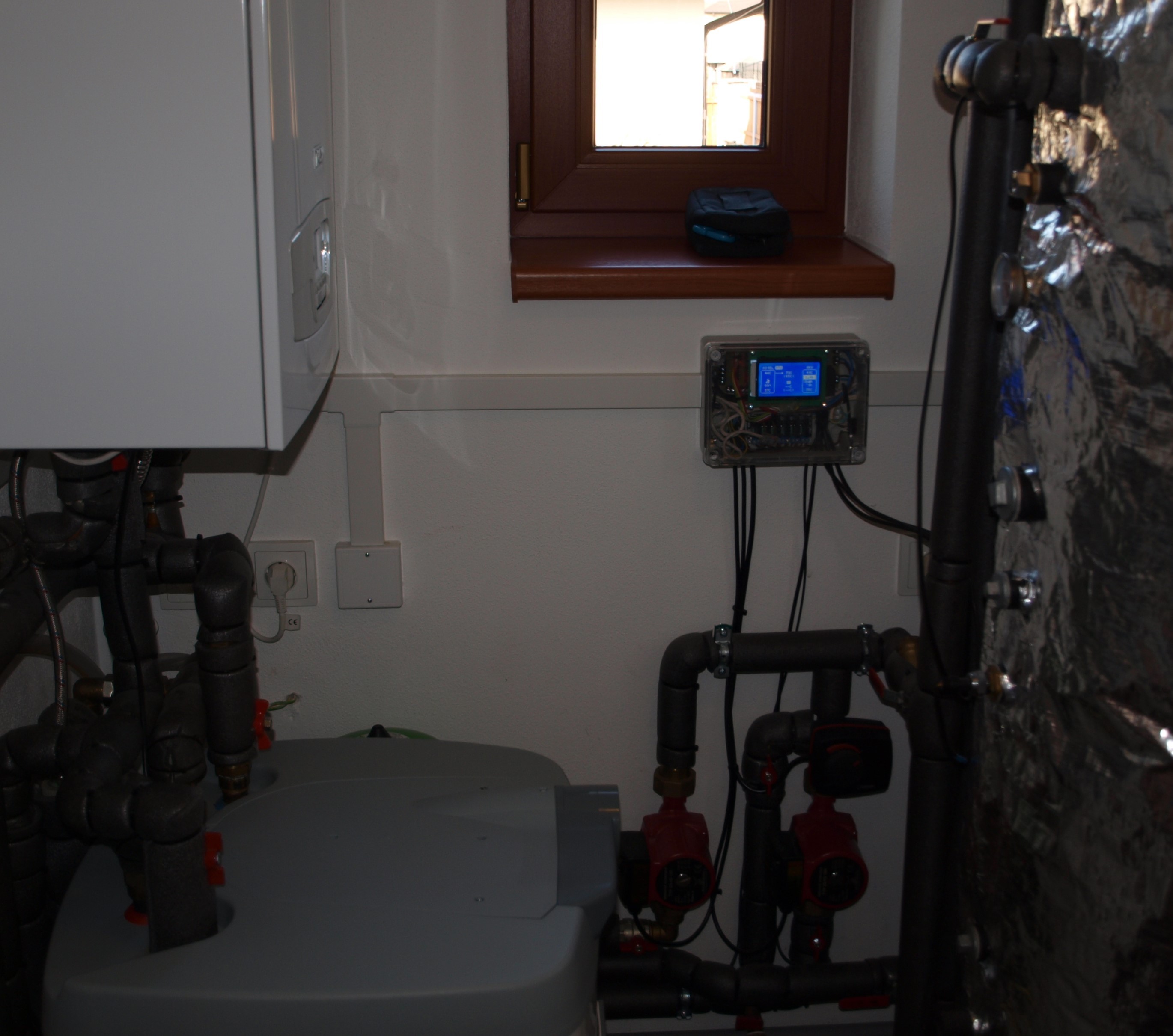 And now I am building a second version, more powerful, universal and for everybody to use!

How does it works?
Gas boiler and its remote controller communicates using OpenTherm protocol. It allows the boiler to send a lot of information about its state to the remote controller and allows remote controller to precisely control the temperature of hot water. Regulator acts as a gateway between the remote controller and boiler. It captures the data flowing between them and either uses hot water from accumulator tank or relay commands to the boiler to fulfill heating or domestic hot water demand. In addition, statistics can be captured.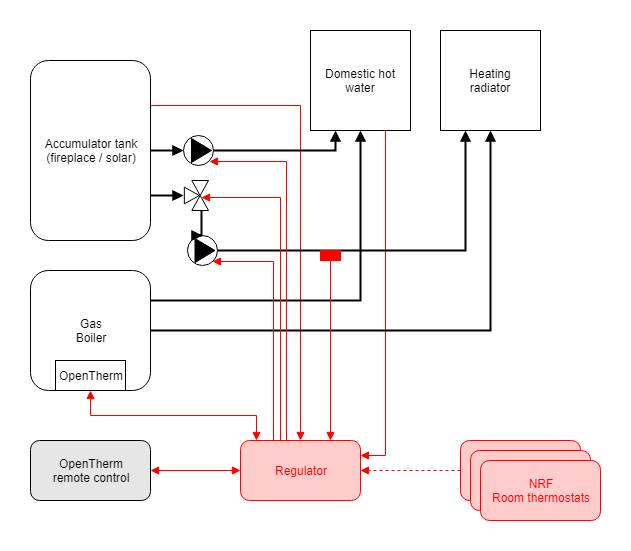 Accumulator tank is equipped with a 3-way valve and heating pump to provide an accurate temperature for the heating system. The second pump runs water through a domestic hot water boiler. Both pumps and valve are controllers by the regulator. The regulator also reads 3 temperatures from accumulator tank (top, middle, bottom), temperature of heating water and return water to regulate 3-way valve.
Features:
Arduino compatible (MicroChip ATmega2561 microcontroller) 
built-in OpenTherm support - can act as a master, slave or gateway to boiler and thermostat 
6 NTC temperature sensors (1 built-in) to monitor temperatures on various pipes and tanks 
water pressure sensor 
3 high voltage relays to control pumps or boiler 
3-way valve actuator control output 
Real-time clock 
ethernet connectivity 
WiFi connectivity 
NRF connectivity 
large display and rotary encoder as user interface 
24V power supply (5V if OpenTherm is not used)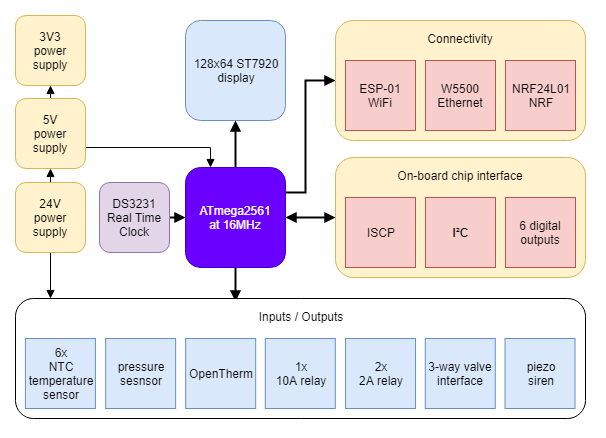 What is the status?
I am currently have a prototype ready to be coded and tested in my heating system.