Unfortunately the first prototypes did not work due to an error in the schematic, but I was still able to use these for some of my projects. I even used the micronucleus bootloader by adding some external resistors. Initially I had no LED on the board to determine if the chip is in bootloader mode or not and I was really missing that indicator light. So for my next set of boards I was going to fix all these issues and add the LED standard on the board.
There were some issues in the "production" as well. I make these boards by hand, and I was able to work around the issues for now, but this was the right time to improve the design for manufacturing as well. The panel did not leave enough room for the USB connectors and these were soldered on after the reflow process. Since most components were 0805, I had to place these on the back to make them all fit. For this next prototype I decided to go down to 0402 and keep all the components on the same side.
For the first prototype panel I used mouse bites to separate the boards. For this new design I use V-cuts and that is such an improvement!

Here are some pictures of the new panel design with 36 boards per panel: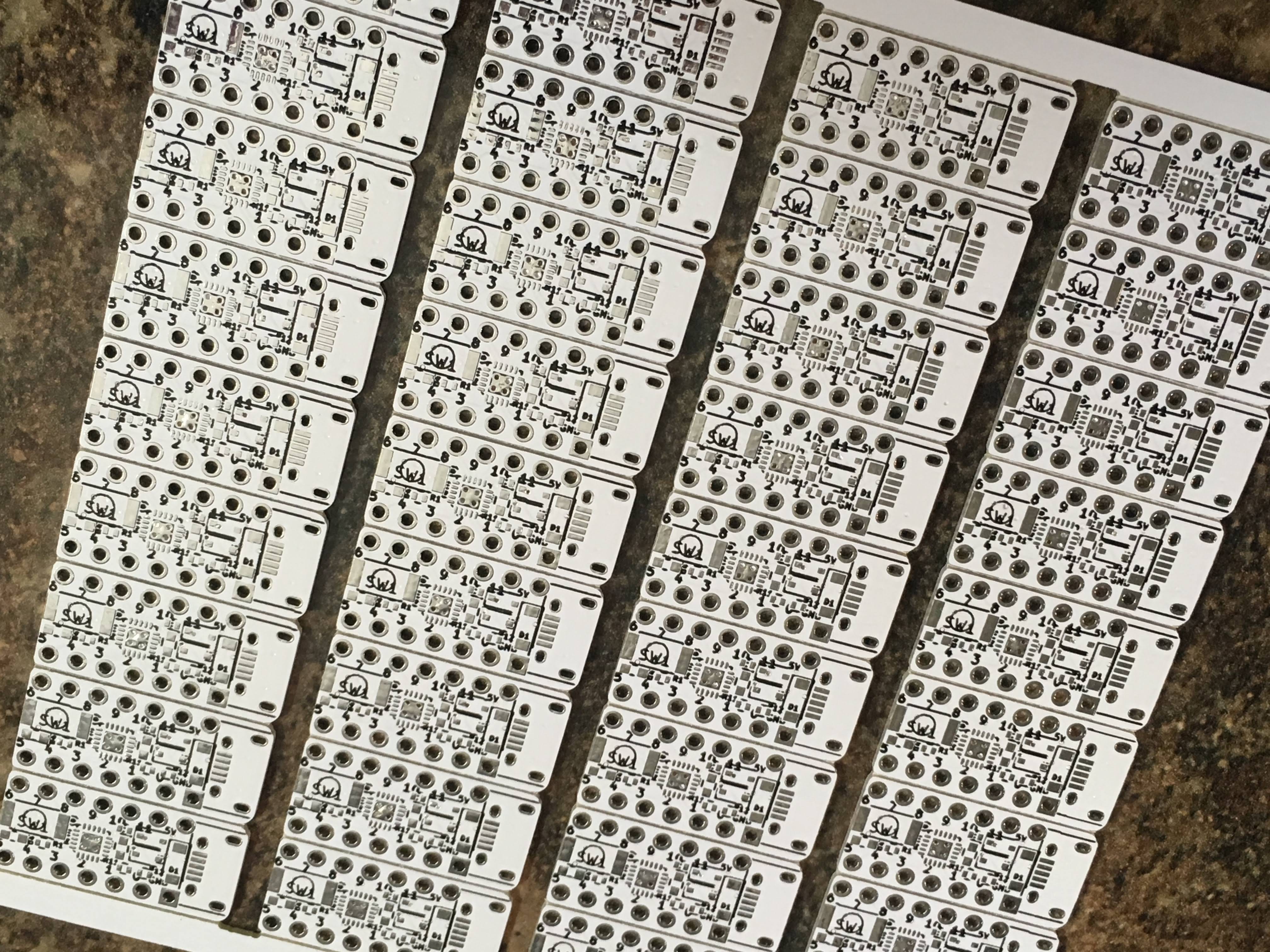 The 0402 are small, but not impossible to place with a pair of tweezers. I tried the vacuum pick-up tool, but it sucked them up inside and they disappeared so that was no longer an option.
It all seems to work now! The micronucleus bootloader is working over USB and it accepts sketches directly from Arduino. The LED indicator light is a great help to determine the status or the program.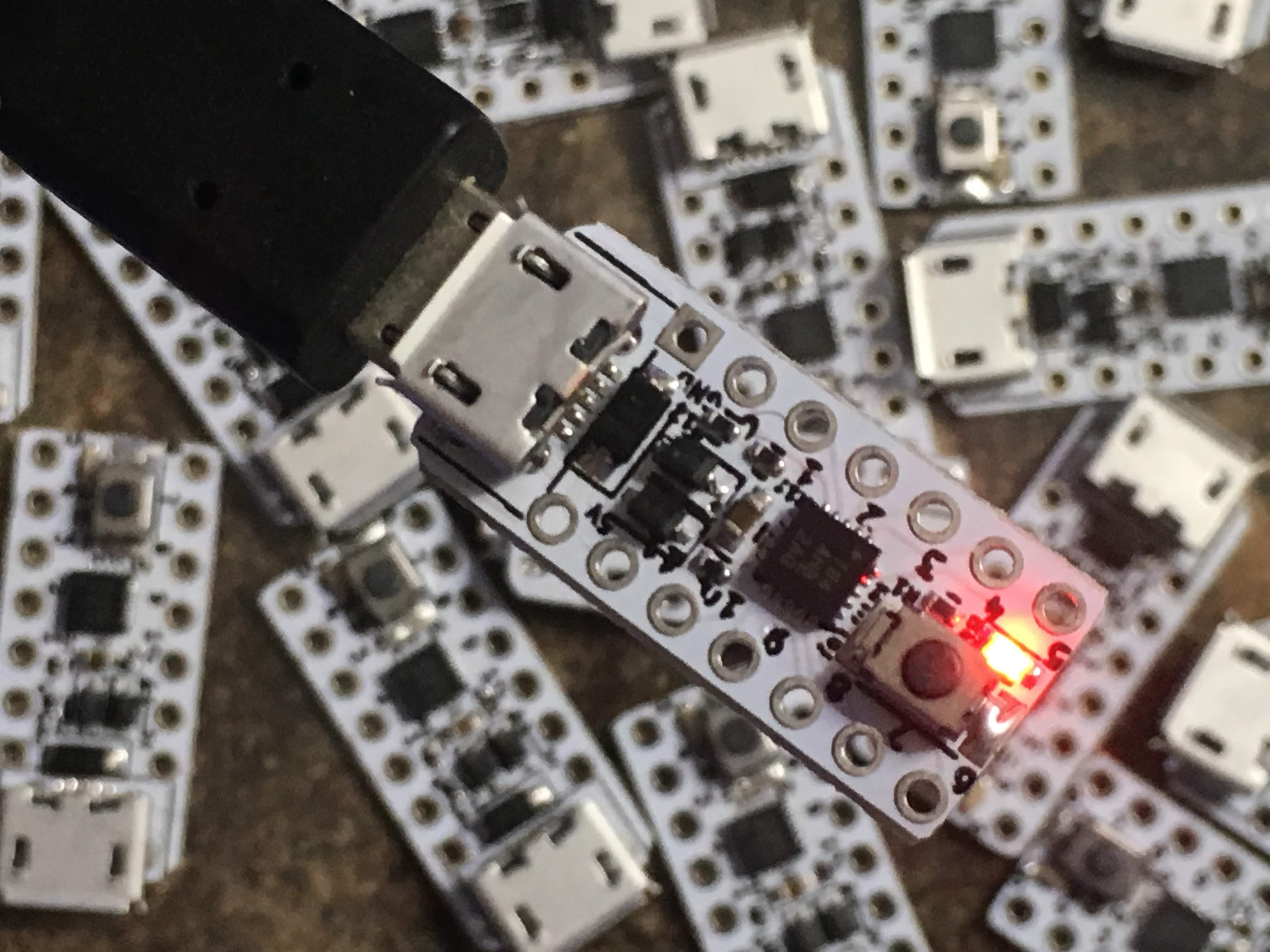 I will make these available on Tindie as well so that everybody can start using these in their own projects.